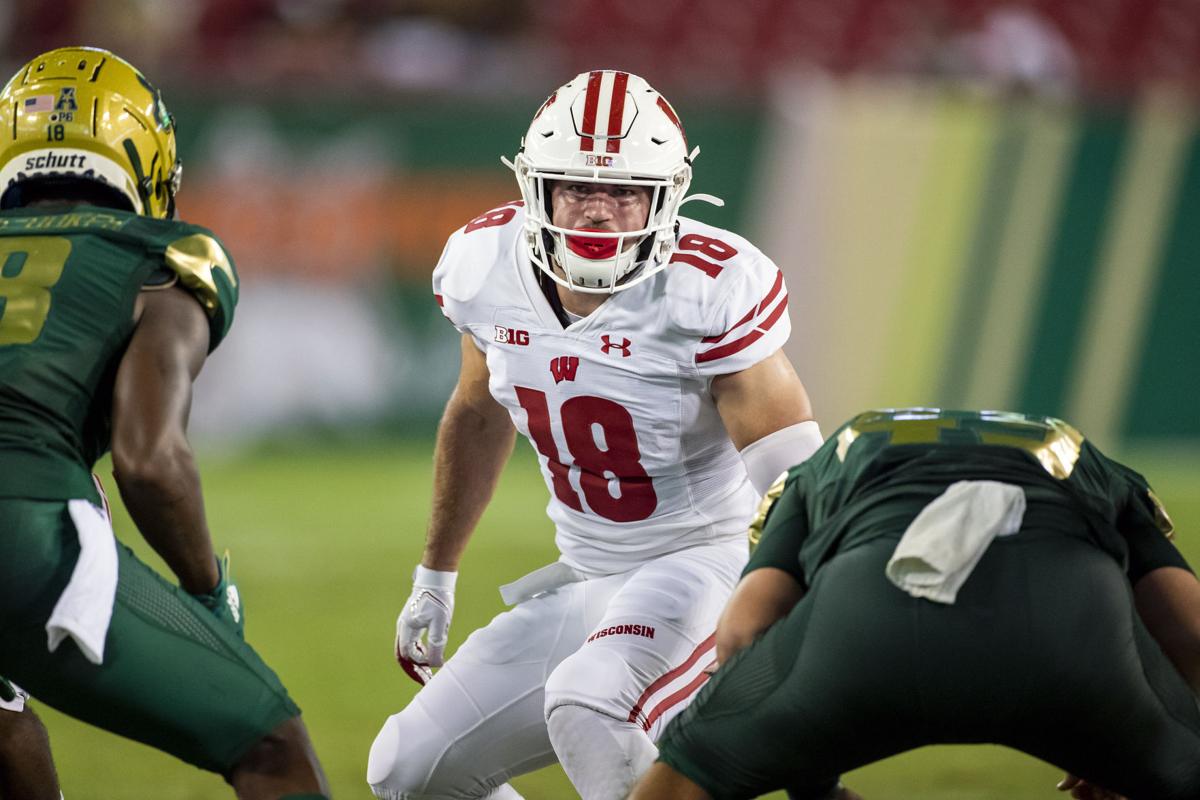 Two years ago, nothing in Collin Wilder's life seemed settled.
The safety had transferred to the University of Wisconsin from Houston, but was still saddled with a knee injury that kept him from performing up to his talent level at practice.
"I remember that first fall camp in 2018, I don't even think I made it all the way through camp without limping at some point in practice," Wilder said.
He was also dealing with a new set of teammates, trying to fit in and earn respect of a veteran defensive group. Wilder had to sit out that 2018 season due to NCAA transfer rules, but the time off from playing gave him a chance to heal physically.
He worked with trainers throughout the year to get to a point he wasn't thinking about his injury anymore, but he still needed to get on the field and get over a different mental hurdle.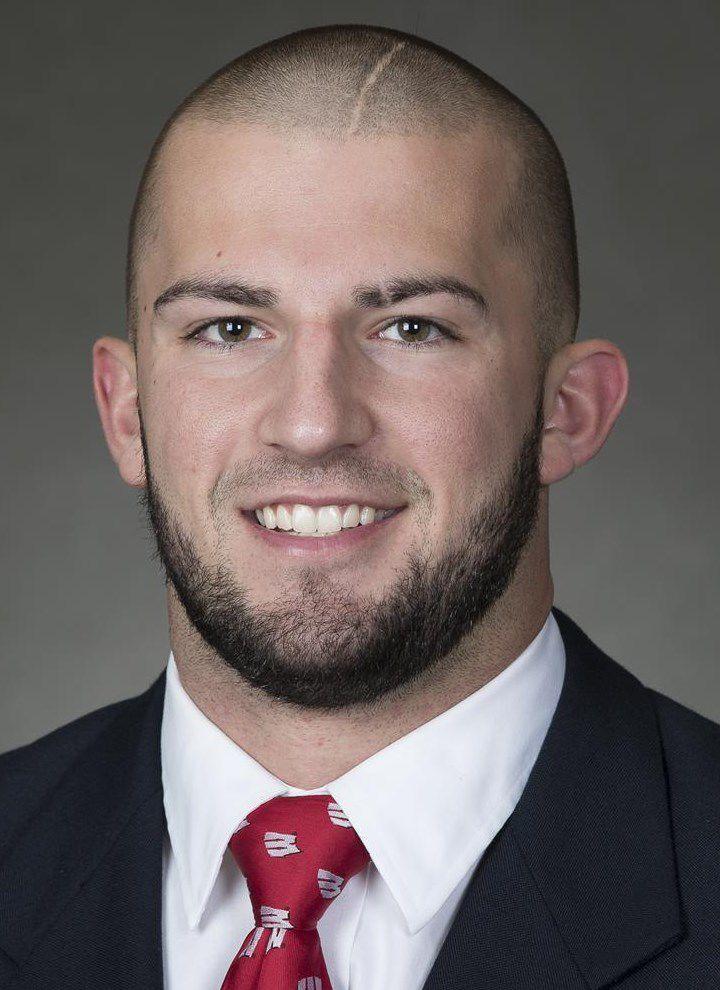 "I played a little bit of defense at the University of Houston, but mostly special teams. So last year was technically my first year of getting a full season of playing defense. It was really just a confidence thing for me, at least the first couple games, because it's always in your mind. 'Oh, can I play at this level? You haven't really done it yet,'" Wilder said last week.
"The injury wasn't really in my mind, but it was more, 'Can I play at a high level on this level?' I believe I proved myself right as the season went on."
He played in all 14 games for the Badgers last season, notching 19 total tackles, 2½ for loss, a sack and an interception. He made his first UW start against Northwestern after Eric Burrell and Reggie Pearson were both suspended for the first half due to committing targeting penalties the week prior. He had five of his tackles and his lone sack of the season in that contest.
Making a contribution on the field helped Wilder get more comfortable within the safety group.
"I think last year, I was still trying to earn respect from some guys in the room. Now that I have earned that respect, thankfully, I've been able to really start to grow my relationship off the field. And it's crazy how that really translate on the field, because if you know that each guy has your back in that back end, then you can play as confident as you want," Wilder said.
Wilder has a chance this year to be a key factor at safety, with Pearson no longer on the roster — UW coach Paul Chryst said last month that Pearson wasn't cleared to play after doctors "found something that was a concern" in the offseason.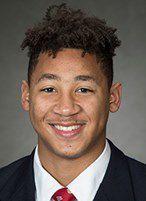 Pearson was one of the team's most consistent play-makers a year ago, recording 60 tackles and forcing two fumbles. UW defensive coordinator Jim Leonhard used a number of safeties last season, but Pearson and senior Eric Burrell were on the field the most in the unit.
The competition to claim the starting role Pearson left vacant is stiff and ongoing — UW's depth chart lists Wilder or Scott Nelson as the starting strong safety. 
"It is competitive all across the board. We have some really, really good players … Because of that competition, the level of play and the level of expectation for us each day is up here for everybody now," Wilder said, gesturing above his head. "And I think that makes everybody in the room better."
Illinois — who the No. 16 Badgers open the season against Friday at Camp Randall Stadium — was able take advantage of missed tackles and miscommunications at the safety spot to create big plays in its upset of UW last season. So the safeties getting new opportunities can expect to be tested early.
Playing a full season injury-free gave Wilder a glimpse of areas he needed to improve to stand out from the pack during training camp. While the Badgers were away from campus due to COVID-19, Wilder studied his film, specifically focusing on how he sees a play developing in front of him.
"I really was focusing on just my man coverage and seeing what my eyes see, what they're supposed to see on the field, and how can I make my eyes quicker. If my eyes can translate from here to here that much quicker than last year, then I have a chance to make even more plays than what I made last year," he said.
"Our job changes very quickly. Honestly, there's some plays where we have three or four jobs, depending on what happens in that play. So again, it all comes back to our eyes, and that's what I really wanted to work on during quarantine, was just how fast can you get your eyes from one place to another."
Leonhard admits that he asks his safeties to do more than other defensive coordinators do on a given play. But he believes he's seen enough from Wilder to give him more chances.
"Collin Wilder ended up getting some great experience last season, made some big plays, plays fast and physical," he said. "Looking forward to him expanding on his role a little bit because we know where he's at and what he can do for us."
---
Get ready for the Badgers football season with the State Journal's complete 2020 preview
Get ready for Badgers football season with State Journal's complete 2020 preview
Prepare for kick off of the University of Wisconsin's 2020 football season on Friday against Illinois with the Wisconsin State Journal's annual Badgers season preview.