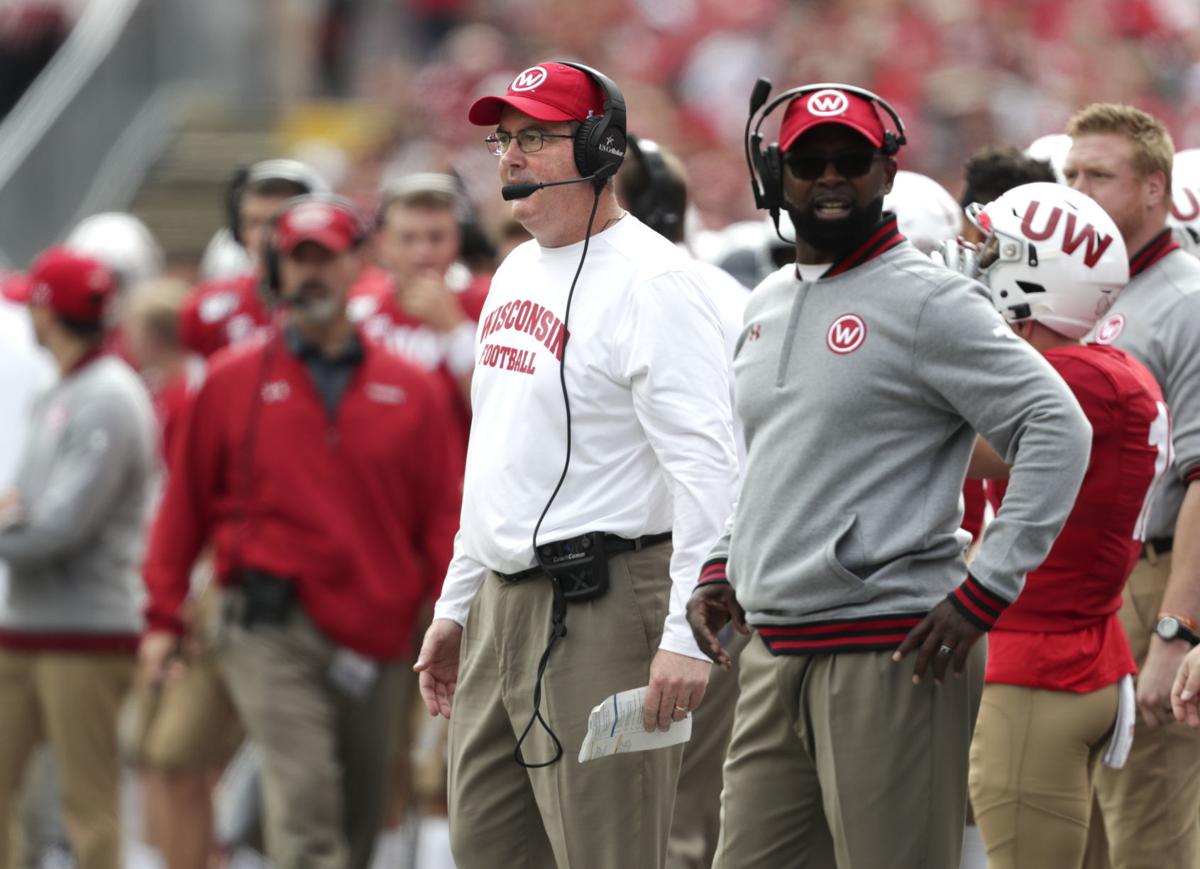 Marcus Mbow's spring plans got flipped upside down in mid-March.
The Wauwatosa East product was slated to be traveling across the Midwest touring college campuses and hoped to make his choice regarding where he'd attend school and play football. The three-star offensive lineman is one of the top-ranked class-of-2021 recruits in Wisconsin, tabbed No. 5 by Rivals and No. 6 by 247Sports.
But the COVID-19 pandemic halted all on- and off-campus recruiting this spring in college football, meaning recruits can't get a complete feel of where they'll spend their time and coaches can't make living-room pitches. The situation is forcing recruits like Mbow — who had visits scheduled to Iowa State, Minnesota, Nebraska, Purdue and Tennessee — to rely on virtual tours and video calls to gather information.
"(I'm) building relationships, learning a lot of their coaching ways, learning as much as I can overall," Mbow wrote in a direct message. "It sucks not being able to visit. I'd really prefer to not make a decision before visiting schools. So we'll see."
Wednesday night, the recruiting dead period put in place by the NCAA was extended until June 30. The NCAA's Division I Council Coordination Committee will vote on May 27 on if the dead period needs to be extended again. The dead periods wiped out the typical spring evaluation period for recruits and coaches, and has scheduled official visits this summer in jeopardy. Over the years, University of Wisconsin's football program has hosted a large chunk of its official visits in June.
Some rules were relaxed during this dead period to allow school staff members and current student-athletes to be involved in recruiting calls when typically only coaches could participate.
Uncertainty regarding a number of issues, including when/if campuses will open and when/if the college football season begins, has class of 2021 recruits looking to lock in scholarship offers earlier than in years past.
According to 247Sports data compiled by The Associated Press, 627 players in the 2021 class had committed by May 6. That's more than twice the number of 2020 prospects who had announced college choices by that date.
UW is off to a strong start in recruiting the 2021 class with 10 verbal commitments, including the five of the top-six ranked prospects in Wisconsin. The Badgers brought in five offensive linemen in the 2020 class and have two four-star linemen — Grafton's JP Benzschawel and Lakeville, Minn., product Riley Mahlman — already committed to the 2021 class. Mbow said he hasn't been in contact with UW since September.
There's been discussion on whether the pandemic will influence recruits to stay closer to home with their college selections. That hasn't been the case yet — 247Sports data compiled by the AP showed more than 60 percent of recruits that committed before March 11 chose programs within 300 miles of their hometowns, while more than half of recruits that have committed since have gone outside that range.
Those numbers could be explained by schools zeroing in on recruits in their backyard earlier in the process to secure commitments.
If COVID-19 does inspire recruits to choose campuses closer to home, the Badgers have a number of highly-touted targets within a 300-mile radius.
Four-star outside linebacker/defensive end T.J. Bollers out of Tiffin, Iowa, is one of the top recruits that UW has been in on for some time. Bollers, ranked in the top 10 at his position nationally, attended a Badgers' camp before his junior season and came to games against Michigan and Iowa in 2019. He also visited campus in early March for a junior day, just before the pandemic started shutting campuses down.
Another outside linebacker prospect, Yanni Karlaftis out of West Lafayette, Ind., has been garnering national attention. The four-star recruit has offers from most of the Big Ten Conference, with UW and Purdue ahead of the pack, according to multiple recruiting sites. He also has offers from California and Oregon.
Karlaftis' brother, George, is a defensive end for the Boilermakers and is the leading sack-getter returning to the Big Ten this season.
The Badgers are still in hot pursuit of recruits around the country, the highest profile of which is five-star offensive tackle Nolan Rucci. The Lititz, Penn., product and brother of current UW tight end Hayden Rucci has narrowed his prospects to nine schools — UW, Alabama, LSU, Clemson, Michigan, Ohio State, Stanford, Penn State and Notre Dame.
---
Get to know the Badgers' 2020 recruiting class
Get to know the Wisconsin Badgers' 2020 football recruiting class
JACK NELSON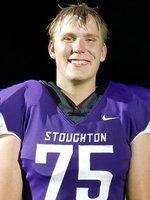 Jack Nelson, a Stoughton native, became the first member of UW's 2020 class back in October of 2017, during his sophomore season.
The 6-foot-7, 260-pound offensive lineman was receiving interest from Iowa at the time of his commitment and now ranks as a four-star prospect by 247sports and a three-star by Rivals.
Nelson's father, Todd Nelson, played offensive line for the Badgers in the late 80s.
TREY WEDIG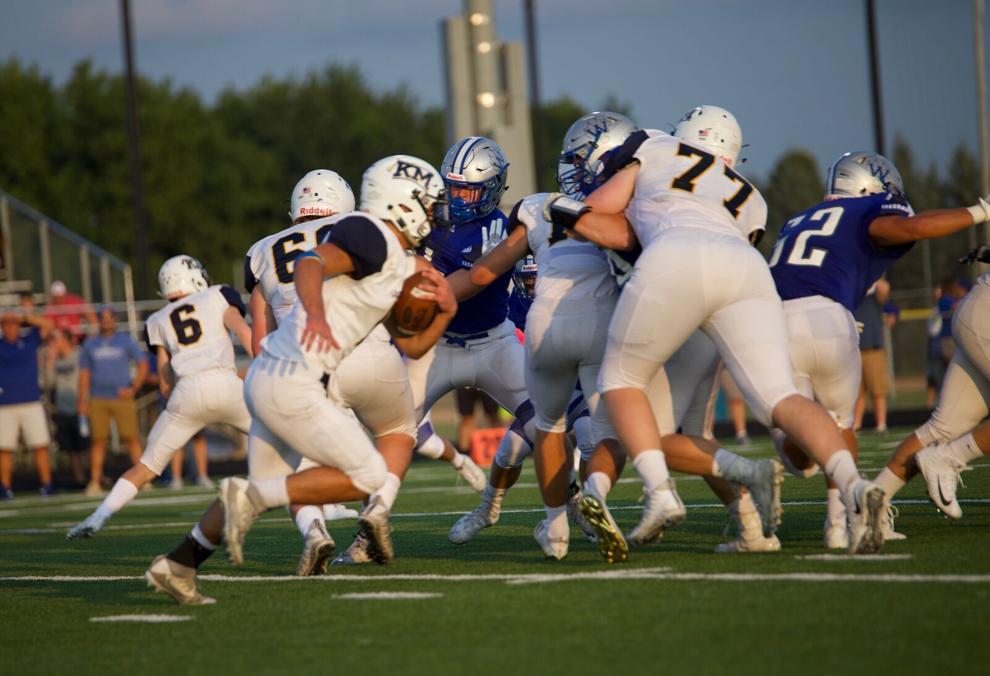 Trey Wedig committed shortly after UW's victory over New Mexico in Week 2 of the 2018 season, starting the class off with a second highly rated offensive line prospect.
The 6-foot-7, 300-pound Kettle Moraine High product currently owns a consensus four-star rating and also held reported offers from Michigan, Notre Dame, USC, Nebraska and other Power Five programs.
DYLAN BARRETT
Dylan Barrett, a 6-foot-5, 285-pound offensive lineman from St. Charles East High in Illinois, rates as a three-star prospect by 247sports and Rivals.
Before committing off of a visit in October of 2018, Barrett also held reported offers from Iowa, Northwestern, Illinois, Purdue, West Virginia, Missouri and others.
BEN BARTEN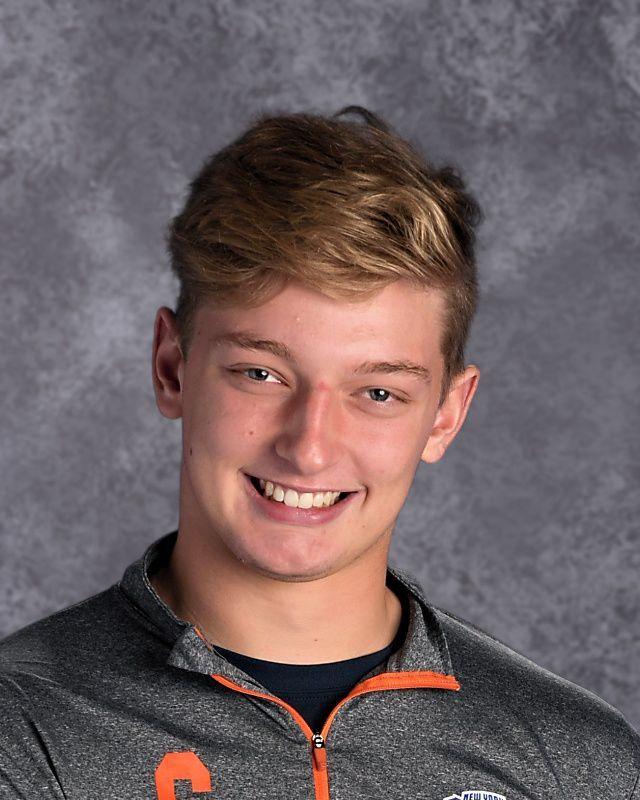 Ben Barten became the fourth offensive lineman and fourth total commitment to join UW's 2020 class when he pledged in October of 2018.
The 6-foot-7, 250-pound Stratford High athlete, who's listed as a three-star prospect by Rivals and 247sports, could also potentially play defensive line for the Badgers. He also held reported offers from Iowa and South Dakota State.
CHIMERE DIKE
Chimere Dike, a wide receiver from Waukesha North High, added to an early run of in-state talent in UW's 2020 class when he committed in January.
The 6-foot, 175-pound Dike, who also held an offer from Iowa State, rates as a three-star prospect by Rivals and 247sports.
COLE DAKOVICH
Less than 24 hours after Dike's commitment, Catholic Memorial's Cole Dakovich did the same. Both were offered by UW during a visit to Madison less than a week before joining the class.
Dakovich, a 6-foot-5, 220-pound outside linebacker, didn't begin playing high school football until his junior year, and the Badgers were the first program to extend a scholarship offer. He rates as a three-star prospect by 247sports and Rivals.
TANOR BORTOLINI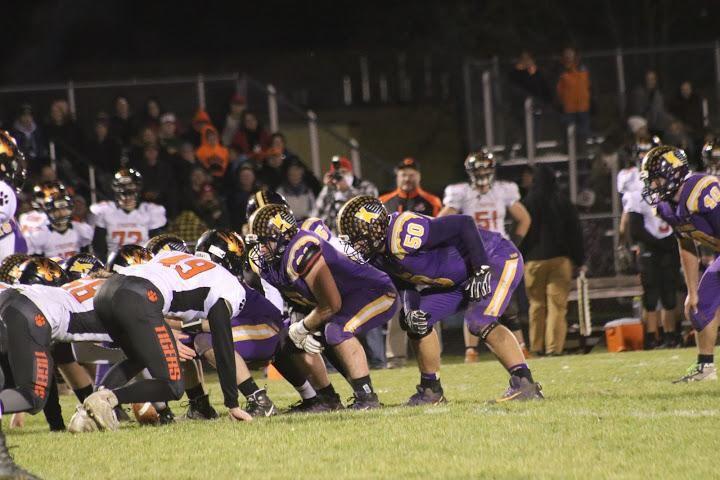 Bortolini became the Badgers' first commitment in more than four months when he pledged to UW on May 28.
The Kewaunee High native ranks as a three-star prospect by 247sports and ESPN and a two-star recruit by Rivals.
The 6-foot-4, 270-pound offensive lineman reportedly also held offers from Miami, Iowa and Syracuse.
CADE MCDONALD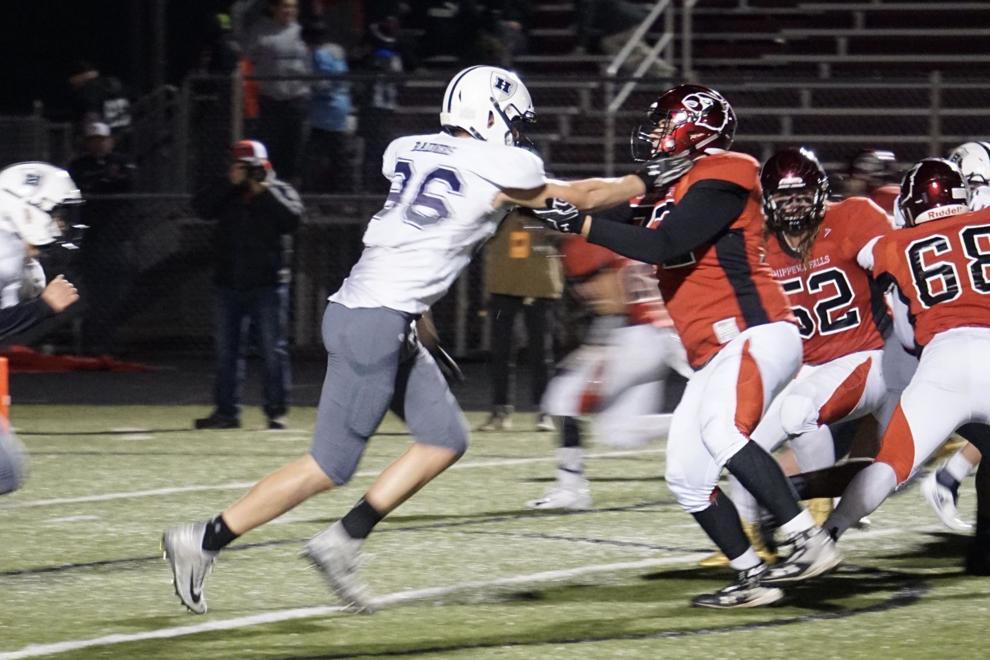 McDonald, from Hudson High, rates as a two-star prospect by 247sports and made a quick commitment in June after UW became his first FBS offer.
The 6-foot-7, 240-pound defensive end put together a strong performance at a summer recruiting camp in Madison to earn his spot in this 2020 class.
NICK HERBIG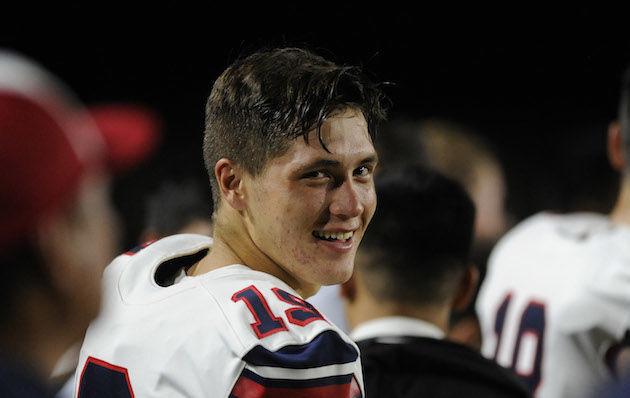 Herbig ranks in the top 300 nationally by every major recruiting site and stands as the No. 16 outside linebacker according to 247sports' composite.
Heading to Madison from St. Louis High in Honolulu, Hawaii, the 6-foot-2, 215-pound Herbig chose the Badgers over reported offers from Oklahoma, USC, Washington, Stanford, UCLA, Cal, Tennessee, Nebraska, Kansas State and others.
Herbig's older brother, Nate, signed as an undrafted free agent with the Philadelphia Eagles this year after a productive career as a guard at Stanford.
JORDAN TURNER
Turner, UW's first 2020 commitment from Michigan, rates as a three-star prospect by 247sports and made his commitment two weeks after his official visit to Madison.  
The 6-foot-2, 220-pound inside linebacker from Farmington, Mich., built an impressive offer list before making his decision, as he reportedly picked the Badgers over Michigan, Louisville, Purdue, Northwestern, Michigan State, West Virginia, Washington State, Kentucky, Minnesota and other Power Five schools.
MALIK REED
Reed, from Chandler (Ariz.) High, chose the Badgers over reported offers from Nebraska, UCLA, Arizona, Colorado, Indiana, Purdue, Washington State, Oregon State and others.
The 6-foot-2, 220-pound linebacker was a consensus three-star recruit and also took official visits to Nebraska, UCLA and Arizona over the past month but opted for UW before he begins his senior year.
MAX LOFY
Lofy became the first defensive back to join UW's 2020 class, committing a month after taking an official visit to Madison in June.
The 5-foot-11, 165-pound prospect earned a three-star rating by both Rivals and 247sports. He reportedly held offers from Oklahoma State, Minnesota, Kansas State, Arizona State and others.
CAM LARGE
The Badgers won a fierce recruiting battle for Large, a tight end out of Noble and Greenough School in Massachusetts. 
The 6-foot-5, 245-pound Large picked UW over at least 30 Power Five programs, including LSU and Ohio State. He said he was interested in how often the Badgers utilize their tight ends. 
He's rated as a three-star prospect by Rivals, 247 sports and ESPN. 
JAMES THOMPSON JR.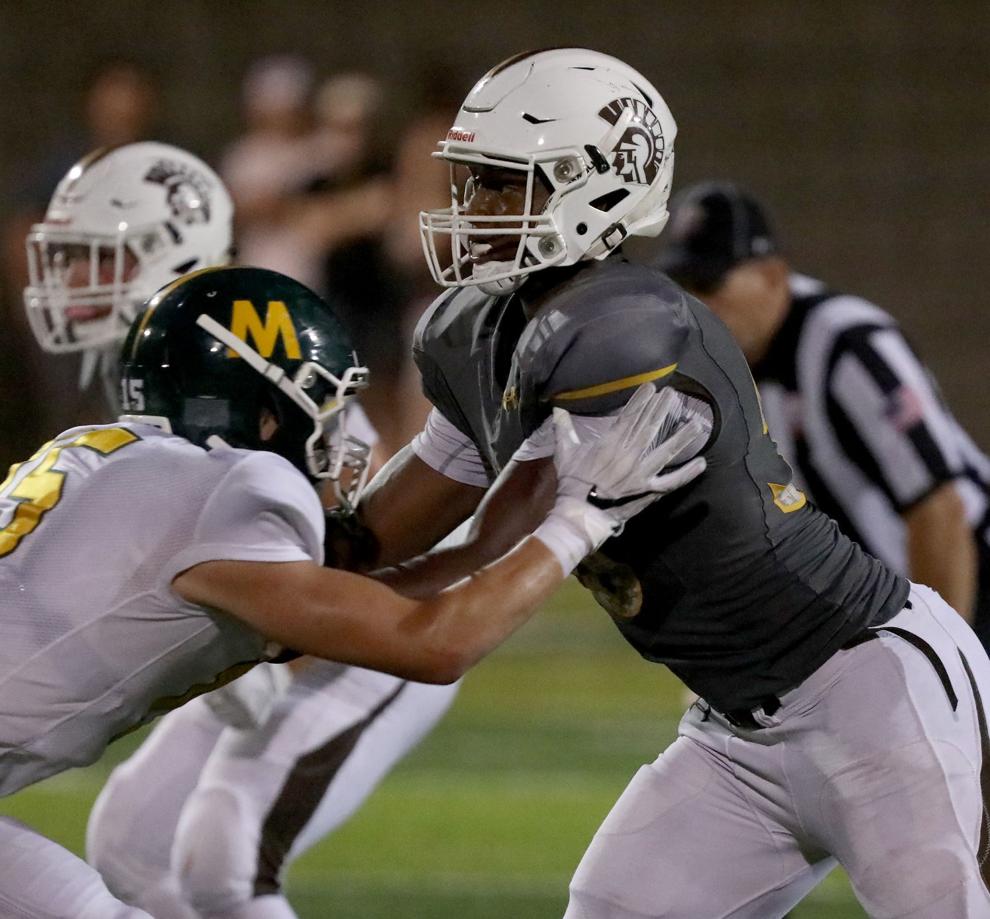 James Thompson Jr., a 6-foot-5, 255-pound defensive end from Cincinnati, Ohio, orally committed to UW after attending the home opener against Central Michigan.
The Roger Bacon High School product is a three-star recruit according to Rivals and 247sports. He also had scholarship offers from Iowa State, Akron, Ball State and Navy, among others, and was receiving interest from Big Ten programs such as Michigan State, Northwestern and Purdue.
ISAAC SMITH
Isaac Smith, a 6-foot-3, 185-pound wide receiver from Collierville, Tennessee, committed during the Badgers off week between games against Central Michigan and the Big Ten Conference opener against Michigan.
Smith, who had offers from Missouri, Army and Cornell, rates as a three-star recruit on 247sports and a two-star recruit on Rivals.
"It's awesome to have Wisconsin recruit one our kids," said Andre Lott, Smith's coach at St. George's Independent School. "Being in Tennessee, some schools from up there don't get down this way, but they did. He took his visit there and took advantage of the opportunity they gave."
PRESTON ZACHMAN
Preston Zachman, a 6-foot-2, 205-pound linebacker from Catawissa, Penn., orally committed to the Badgers after their blowout win over Michigan.
A three-star recruit on 247sports and a two-star prospect according to Rivals, Zachman is listed as an athlete by the recruiting services. He plays quarterback for his Southern Columbia Area High School team.
AARON WITT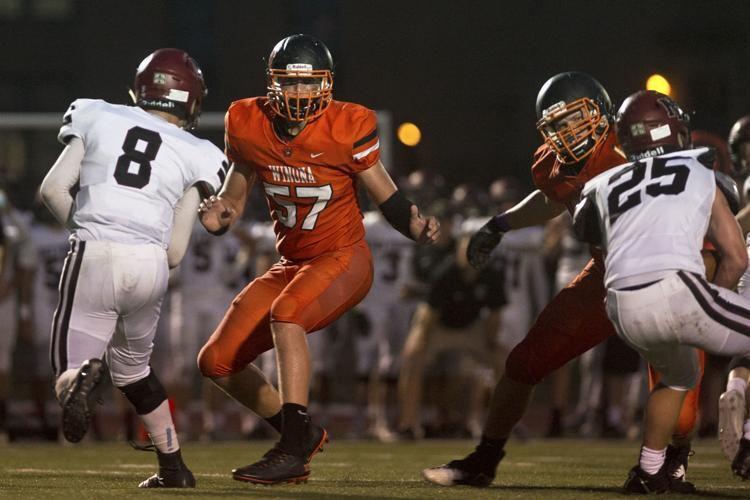 A three-star defensive end/linebacker recruit out of Winona, Minn., Witt was previously committed to Minnesota and Iowa before signing with the Badgers. 
"Aaron Witt is a guy that can do so many things. He's just scratching the surface. Love what he's going to be able to do and provide some flexibility for us as a staff," UW defensive coordinator Jim Leonhard said.
Playing linebacker might be a bit of an adjustment after a high school career of playing on the line. 
KADEN JOHNSON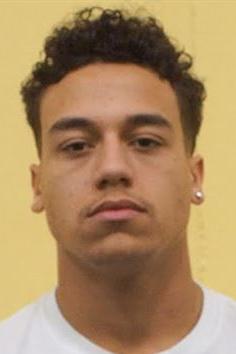 A four-star linebacker out of Minnehaha Academy, Johnson was a late addition to the class. At 6-foot-4 and 200 pounds, Johnson blends size, speed and power well and has a chance to stand out quickly. 
He held 30-plus scholarship offers, but chose UW over Nebraska and Minnesota.
DEVIN CHANDLER
A three-star recruit out of Huntersville, North Carolina, Chandler was a surprise signing during the early signing period.
"I think his film is what really stood out. He's explosive, made plays easy, the separation. It was exciting seeing him," UW offensive coordinator Joe Rudolph said of Chandler.
The 6-foot-2 receiver ran a 4.54-second 40-yard dash at a high school showcase. 
JALEN BERGER
Jalen Berger, a consensus four-star running back recruit, committed to the Badgers on Jan. 4, 2020, at the Army All-American Bowl. 
Berger, a 6-foot, 205-pound back, chose UW out of a final five that included Rutgers, UCLA, Penn State and LSU. He brings an all-around skillset to the Badgers, as he showed his receiving ability often throughout his prep career.
Berger is the fifth four-star player in the class.
DANIEL WRIGHT
Wright, a 6-foot-7 quarterback from Sergeant Bluff, Iowa, became the only quarterback of the 2020 class in early February.
Originally committed to NCAA Division II Sioux Falls, Wright took an unofficial visit to UW the first weekend of February and accepted a preferred walk-on spot. Wright wasn't ranked on the major recruiting platforms, but threw for 78 touchdowns in his high school career.
DUNCAN MCKINLEY
A walk-on long snapper from Eau Claire Memorial, McKinley drew a four-star ranking as a snapper from Kohl's. 
He joins high school teammate Cormac Sampson on the UW roster, and three-star running back recruit Loyal Crawford is orally
SEAN TIMMIS
Timmis turned down scholarship offers from more than 20 Group of Five and FCS programs to walk on at UW.
The three-star offensive lineman from Marquette University High School is listed at 6-foot-4 and 260 pounds. He is one of six offensive linemen in the class. 
RILEY NOWAKOWSKI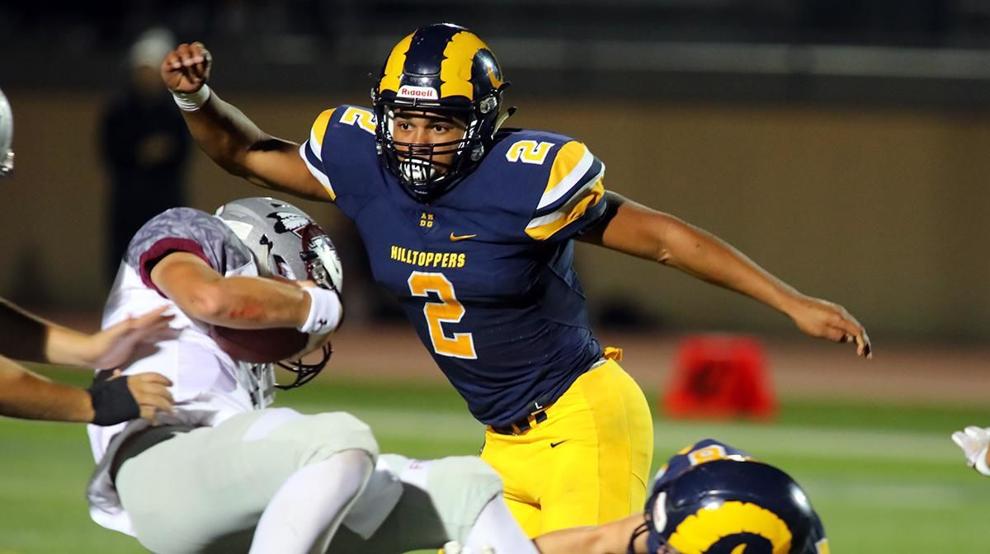 Nowakowski joined the 2020 class in late January, accepting a walk-on offer. 
The 6-foot-4, 230-pound linebacker out of Marquette University High School joins a loaded linebacker class for the Badgers. He was not ranked by the major recruiting sites, but won the John Andersen Award as Wisconsin's top senior linebacker from Wissports. 
JACK VAN DYKE
Neenah specialist Jack Van Dyke orally committed to the Badgers in July 2019, but signed his NLI in February. He'll be a preferred walk-on for the Badgers
He's the fourth-ranked kicker and 20th-ranked punter in the country, per Kohl's. Van Dyke, who stands 6-foot-5, made all eight of his field goal attempts as a senior and averaged 36.3 yards per punt while being named the second-team all-state kicker by The Associated Press.
KERRY KODANKO
Kodanko took a walk-on offer in September and was announced by the team in February.
Hailing from Green Bay, the 6-foot-3, 280-pound offensive lineman was a first-team all-state pick by the Wisconsin Football Coaches Association. His brother, Riki, played for UW from 2010-12.
ROSS GENGLER
Gengler orally committed to the Badgers in July 2019 before officially becoming a walk-on in February.
The 6-foot-3, 206-pound inside linebacker is listed as a two-star recruit by Rivals. The Delavan product was the defensive player of the year in the Southern Lakes conference and honorable mention all-state as a senior.
AMAUN WILLIAMS
A standout at Milwaukee Riverside, Williams joins the Badgers as a walk-on defensive back.
Listed at 5-foot-9 and 171 pounds, Williams won the Jim Leonhard Award from Wissports as the state's top senior defensive back, and was a two-time first-team all-state selection by the WFCA. 
GAVIN MEYERS
Gavin Meyers, a punter out of Oshkosh, committed to the Badgers in late March. 
The punter from Lourdes Academy is rated as a five-star prospect by Kohl's Kicking. He's ranked as the No. 18 punter in the class, and earned an invitation to play in the Blue-Grey All-American Bowl this winter.
Meyers was twice selected to all-state teams by the WFCA, earning honorable mention accolades both times.
Meyers, who stands 6-foot and weighs 170 pounds, had offers from Iowa and North Dakota State.
HAAKON ANDERSON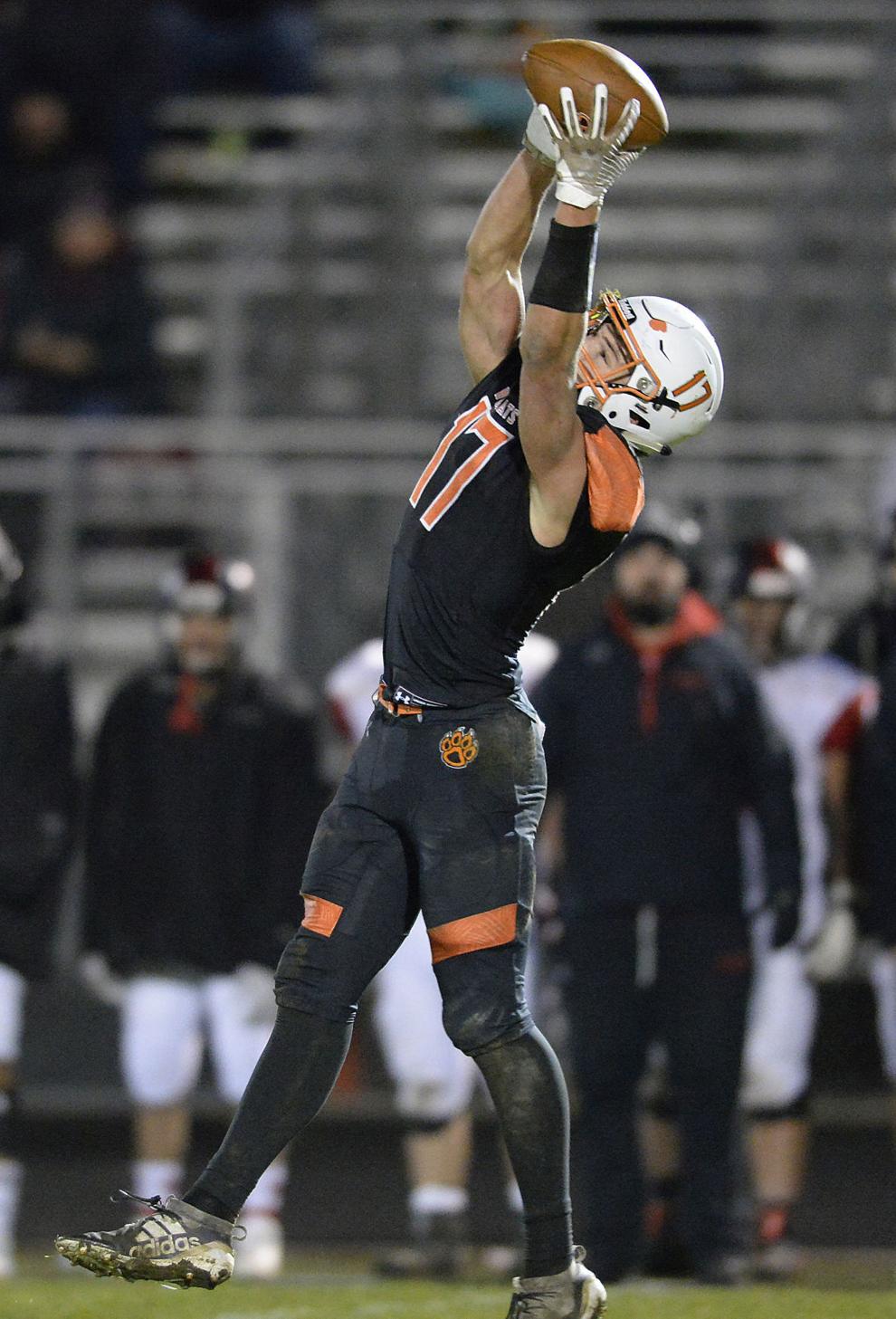 Verona's Haakon Anderson made it official he was staying home in early April.
The 6-foot-2 wide receiver tweeted he would be joining the University of Wisconsin football program, accepting a walk-on offer. Anderson played multiple positions for the Wildcats, including tight end, H-back, running back and defensive back.
As a senior, Anderson tallied 45 rushes for 693 yards and nine touchdowns to go with 28 catches for 442 yards and five scores.
He was an honorable mention all-state selection by the Wisconsin AP and invited to play the WFCA all-star game. He was a three-time first-team All-Big Eight pick in his career.