Left tackle Cole Van Lanen will not play for the University of Wisconsin football team this week due to a head injury.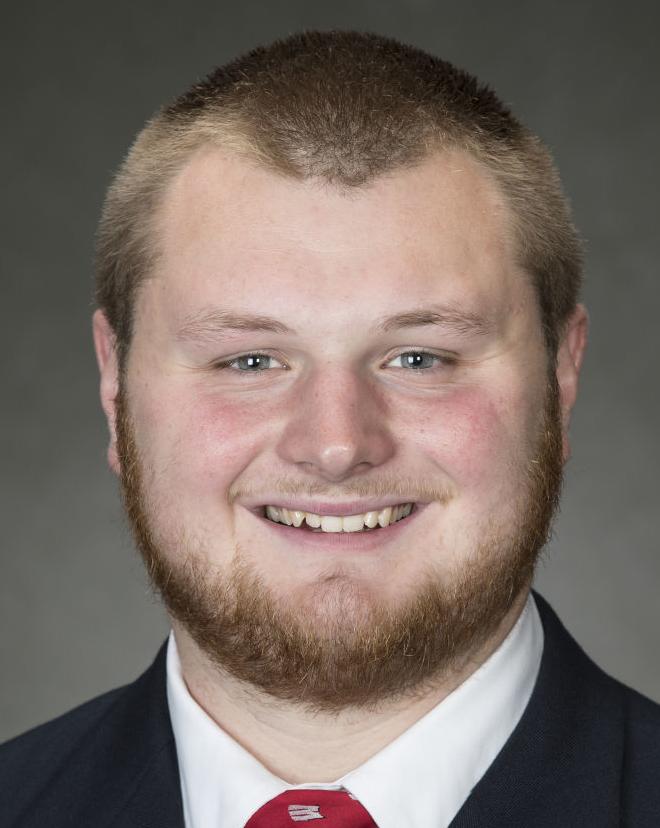 Van Lanen, who has started all 10 games this season for the No. 14 Badgers, was ruled out on Thursday's status report. Van Lanen was not listed on Monday's status report.
UW coach Paul Chryst said at his news conference Thursday that sophomore Tyler Beach will start in Van Lanen's place.
Beach has played in all 10 games this year, according to UW's participation report, including one start at Illinois.
Purdue's top two defensive ends, freshman George Karlaftis (6) and junior Derrick Barnes (4), have combined for 10 of Purdue's 17 sacks this season, as well as 21 tackles for loss.
You have free articles remaining.
Biadasz an Outland semifinalist
UW junior center Tyler Biadasz was named a semifinalist for the Outland Trophy, an award given to the nation's best interior lineman. The All-America Committee of the Football Writers Association of America selects the six semifinalists, and will cut the list down to three finalists on Monday.
Biadasz has started 37 consecutive games for the Badgers.
---
Who has the edge when the No. 14 Badgers host Purdue?
WHEN THE BADGERS HAVE THE BALL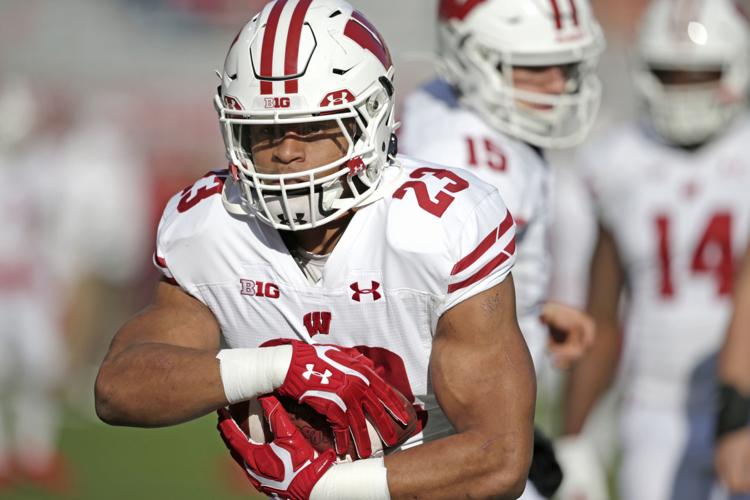 The Badgers enter this game with their run game rolling.
They churned out 300 yards on the ground against Iowa two weeks ago, and put up 320 last week at Nebraska. Junior running back Jonathan Taylor (above) had 454 of those yards as he climbed the Big Ten and national record books with his performance against the Cornhuskers. That trend has a good chance of continuing against Purdue, which is in the bottom half of the Big Ten and in the middle of the pack nationally with 172.2 rushing yards allowed per game.
UW leaned on its ground game to seal wins in its past two games, and did so while using mostly two-tight end or two-running back sets. Wide receivers have been a big help in the run game as well, adding an element of speed via jet sweeps.
UW receiver Danny Davis scored twice in the fourth quarter to force last year's meeting into overtime, and the Badgers came away with a triple-overtime victory. Look for Davis to play a significant role in this year's game as well.
Purdue's defense is led by linebacker Ben Holt, whose 99 total tackles are second in the Big Ten. Holt, a graduate transfer from Western Kentucky, is the son of Purdue co-defensive coordinator Nick Holt.
EDGE | UW
WHEN THE BOILERMAKERS HAVE THE BALL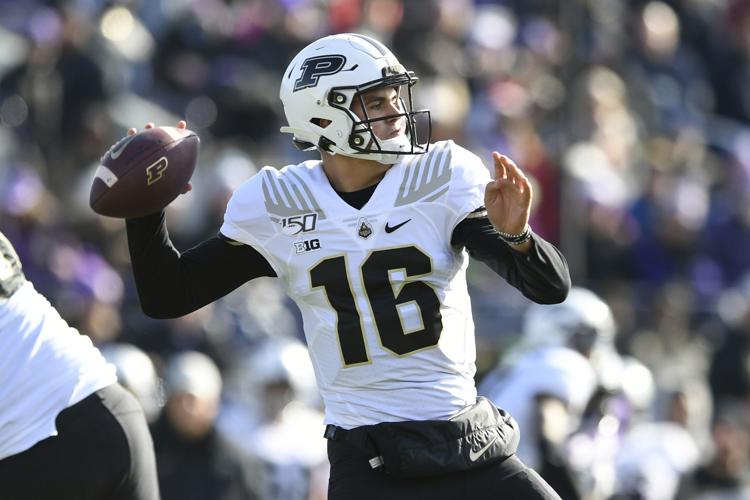 A season with a great deal of promise for Purdue has been derailed due to injuries to its top offensive weapons.
It started with a September game against Minnesota, when quarterback Elijah Sindelar (broken collarbone) and receiver Rondale Moore (left hamstring) went down. Jack Plummer filled in for Sindelar, but he broke his ankle earlier this month against Nebraska.
Aidan O'Connell (above) is now under center for Purdue, and he's engineered winning drives in the fourth quarter against Nebraska and Northwestern the past two weeks. Freshman David Bell has become the go-to receiver, as his 65 catches, 791 yards and five touchdowns are all team-bests. Payne Durham, a 6-foot-5 tight end, has been a threat in the red zone, scoring four touchdowns on eight catches. UW's secondary will be tested with this passing attack, which ranks second in the Big Ten.
The Boilermakers don't run the ball much or effectively (76.8 yards per game), which means the Badgers' pass rush will have a lot of chances to get after O'Connell.
If senior Zack Baun can register ½ a sack or more, he and Chris Orr (10) will become the first pair of Badgers to tally 10 or more sacks in the same season since Tarek Saleh (14) and Bryan Jurewicz (10) in 1996.
EDGE | UW
SPECIAL TEAMS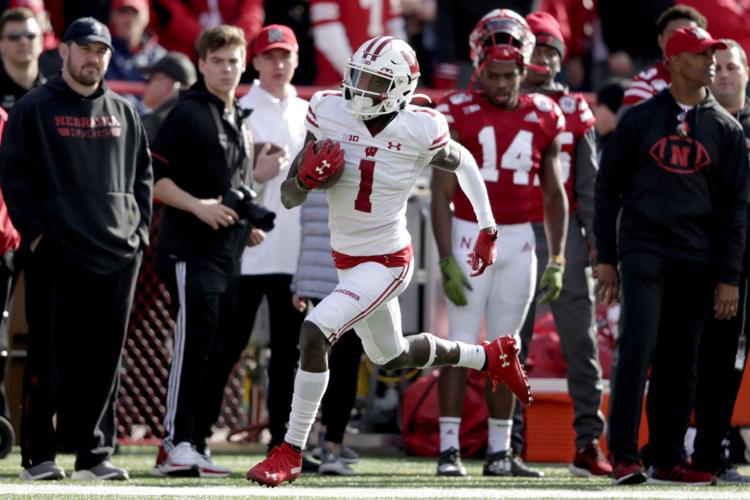 UW had one of its better days of the season on special teams against Nebraska. Sophomore Aron Cruickshank (above) boosted his kick-return average to a Big Ten-best 28.4 yards after taking a kick 89 yards to the end zone, sophomore Collin Larsh went 3-for-3 on field goal attempts, and senior punter Anthony Lotti pinned the Cornhuskers at the 4 with one of his two punts.
Moore's injury took away Purdue's best kick/punt returner, but Jackson Anthrop has taken over both roles with some success. J.D. Dellinger is 10 of 12 on field goals this year, including 10 of 10 inside 40 yards. Purdue uses multiple punters — Zac Collins for rugby-style kicks and Brooks Cormier for traditional punts — and both average about 40 yards per try.
EDGE | PUSH
COACHING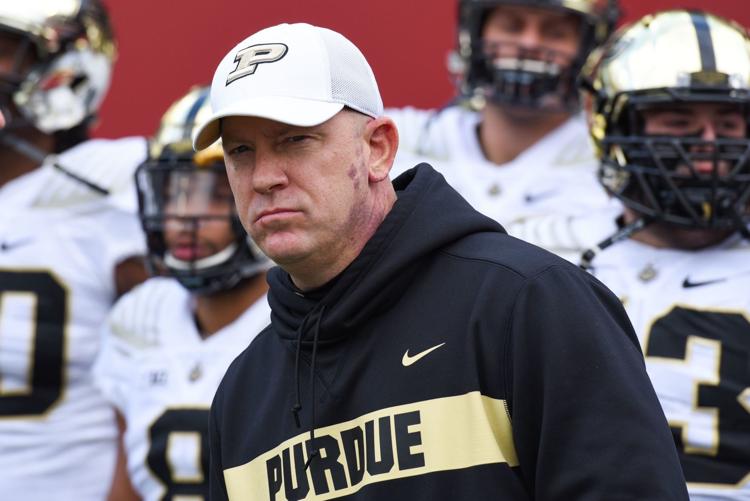 The Boilermakers were able to retain coach Jeff Brohm (above) this year after Louisville pushed hard to hire him in the offseason, and he's delivered a good coaching performance despite the injuries his team has suffered.
Half their losses are one-score defeats, and they won two straight Big Ten games before a bye last week. Brohm's creativity on offense and quick production from freshmen has shown his skill in getting players ready on the fly.
UW's Paul Chryst has his team back on track and in a position to win the Big Ten West Division if it can win out. How defensive coordinator Jim Leonhard adjusts his unit to the spread offense it sees this week will be critical after allowing a season-high 493 total yards at Nebraska.
EDGE | UW
INTANGIBLES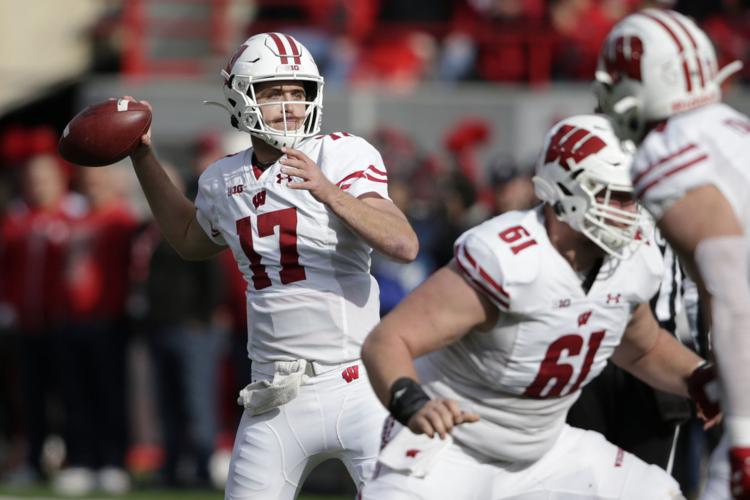 The Badgers' stretch run got a shot of energy when Iowa knocked off Minnesota last week, giving them a path to the Big Ten West Division title once again. That, coupled with the final game at Camp Randall of the season, should give UW a wave of energy to use.
The Badgers also know what can happen when overlooking an opponent, so they won't take Purdue lightly. The Boilermakers are trying to make a push for bowl eligibility — they need to win out to get to six wins.
EDGE | UW
STATE JOURNAL'S PICK
Too much is riding on this game for the Badgers not to come out with energy and get an early lead. Purdue will make some plays, but Jonathan Taylor and the offensive line will churn out another win to set up a winner-take-all matchup at Minnesota. Purdue's losing streak against UW will reach 14 games.
BADGERS 35, BOILERMAKERS 21
THE NUMBER (UW)
6.97: Yards per play over the past two games for the Badgers
THE NUMBER (PURDUE)
42.6: Pass attempts per game for the Boilermakers, which leads the Big Ten and is third-most in the FBS
KEY STAT (OFFENSE)
Third-down conversion defense: UW's mark of .242 leads the FBS, even after Nebraska went 6 of 12 last week on third down
KEY STAT (DEFENSE)
Fumbles recovered: Despite forcing 11 fumbles, Purdue's three fumble recoveries rank tied for 122nd in the nation
Video: Paul Chryst on Badgers beating Nebraska, and Purdue coming Saturday