If it were up to them, coach Paul Chryst and his players would love for Quintez Cephus to rejoin the University of Wisconsin football team.
Of course, it's more complicated than that.
Cephus, who last week was found not guilty of two sexual assault charges, has asked to be readmitted to UW after being expelled last semester. Cephus' lawyers filed a petition on his behalf Tuesday and asked for a response by Thursday.
Under UW System administrative code, it's up to Chancellor Rebecca Blank to decide whether to reinstate Cephus. According to the code, Blank would make the decision in consultation with the school's Title IX coordinator in cases involving alleged sexual assault.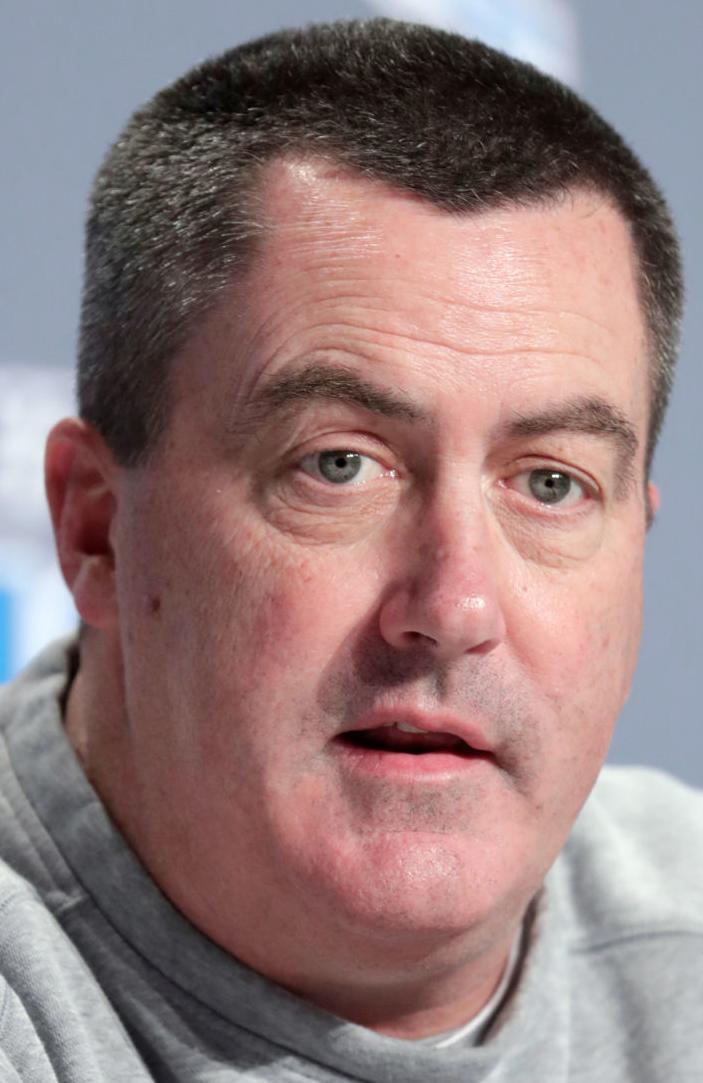 Chryst, speaking to the media Wednesday for the first time since a Dane County jury deliberated for less than 45 minutes last Friday to find Cephus not guilty of second- and third-degree sexual assault, made it clear the standout wide receiver would be welcomed back to the Badgers with open arms.
"If it's best for Q, and it truly is for him, then I know his teammates and I know how we feel, then we'd welcome him back," Chryst said. "We've talked to the guys about it. It's not what's best for us. It's what's best for him."
Current and former Badgers on Tuesday lobbied for Cephus to be able to resume his football career, using the hashtag #letQTplay on social media.
Among those who showed their support for Cephus on posts that included a picture of Cephus with the words "Wisconsin don't delay, let QT play!" were sophomore safety Scott Nelson and sophomore cornerback Faion Hicks, along with former running back Dare Ogunbowale.
Each of the five offensive players made available to the media Wednesday — wide receivers A.J. Taylor and Kendric Pryor, running backs Jonathan Taylor and Garrett Groshek, and center Tyler Biadasz — offered support for Cephus' return to the team.
"I'd love for Q to come back," Jonathan Taylor said. "That's our brother, and we would love to have him back on the field flying around with us again."
You have free articles remaining.
Register for more free articles
Stay logged in to skip the surveys
Cephus, a Georgia native, had 30 receptions for 501 yards and six touchdowns in an injury-shortened sophomore season in 2017.
"Q's like one of my brothers," Pryor said. "I just want the best for him. I want him to have the opportunity to play football again, no matter if it's here or wherever he decides to go."
Chryst said he hasn't been given a timeline of what will happen next regarding Cephus' potential readmission. Federal privacy laws limit what UW officials can say about the Cephus situation, but spokeswomen Meredith McGlone said in an email that "when the University receives a petition for reinstatement it conducts a thorough and complete review of the materials contained in the petition as quickly as possible. The timeline for response to the petition is determined by the complexity of the case being reviewed."
Cephus, 21, was charged last August with second- and third degree sexual assault of two intoxicated women who alleged that he sexually assaulted both of them at his apartment on April 22, 2018. Cephus testified during his trial that the sex was consensual but acknowledged that he summoned teammate Danny Davis into the room afterward to take a photo of the women.
Davis was suspended for the first two games of the 2018 season.
Cephus was suspended from the team last August and UW launched an investigation under Title IX, a federal law intended in part to protect students from sexual harassment and violence. The law requires institutions that receive federal funding to promptly investigate the complaint and take steps to protect its students.
Cephus filed a federal civil rights lawsuit alleging that UW violated his constitutional rights by pursuing a student disciplinary investigation while he was not able to defend himself due to his ongoing criminal investigation. Cephus dropped the lawsuit in March, but his lawyers have said it could be refiled at some point.
Even if Cephus is readmitted to UW, it's unclear if he'd have work to do to regain academic eligibility before being allowed to play.
"There are a lot of steps for that to happen," Chryst said. "There are a lot of things that have to go on. There's been a lot of work being done and will continue to be on so that Q can find out what are his options. I'm proud of the way this team kind of helped him and went through it."
From the infirmary
Junior center and junior left tackle Cole Van Lanen were limited in practice Wednesday, both by right arm injuries. … Freshman wide receiver Cam Phillips (right leg) has been replaced on the 110-player camp roster by redshirt freshman defensive end Marty Strey, a former Sun Prairie standout. … Freshman tailback Julius Davis (core) was out after being limited on Monday.