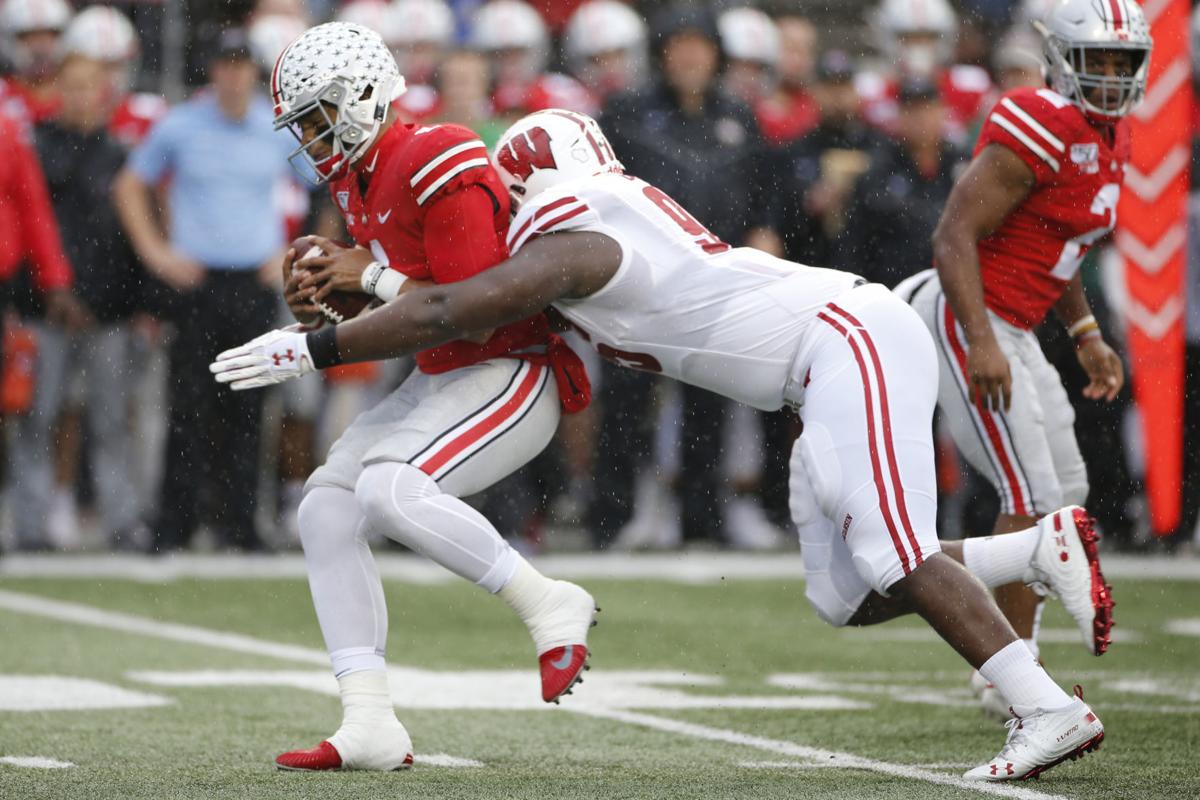 COLUMBUS, Ohio — The focus shifted quickly from what went wrong to what needs to be done.
University of Wisconsin football players were in agreement that the 38-7 loss they suffered at Ohio State on Saturday was in the past and they had to turn toward the future. They had to ignore that for the second week in a row an opposing team trolled them with "Jump Around" after a victory was in hand.
Arguably their most important task was to not allow the frustration of back-to-back losses to boil over and compound the problems they face.
"It's frustrating coming off a loss, and as a leader you're trying to rally the guys and it doesn't swing your way this game," UW junior tailback Jonathan Taylor said. "Now the biggest thing is you're trying to figure out, 'How am I going to rally the guys again?'
"But we have to let the younger guys know that we have a bunch of Big Ten West Division games coming up, so we have to make sure the confidence level is high coming off this bye week heading into Iowa."
The bye week comes at a good time for the Badgers, who dropped to 18th in The Associated Press' Top 25 poll on Sunday. The struggles their offense has experienced in recent weeks, mostly due to an inability to sustain success running the ball against loaded boxes, has slowed the scoring output tremendously.
UW (6-2, 3-2 Big Ten) averaged 42.5 points per game in its first six games, but just 15 in its past two. In Big Ten play, the Badgers have averaged 25.4 points.
A lack of explosive plays coming from the run game stunts the passing threat of quarterback Jack Coan and the Badgers' receivers as well.
"As a whole, we just weren't clicking," tight end Jake Ferguson said of Saturday's loss.
A bye week, with time to prepare for defenses and programs with whom the Badgers are very familiar, could help to cure some of those ills. It also gives players such as guard Jason Erdmann and fullback Mason Stokke another week to recover.
Erdmann played the vast majority of Saturday's game after not playing against Illinois, and Stokke returned against the Buckeyes after a two-week absence caused by a head injury. Both are experienced and versatile players, with Erdmann able to play both guard spots when healthy, and Stokke serving as a strong lead blocker for Taylor and a weapon on short-yardage carries.
You have free articles remaining.
UW coach Paul Chryst said the bye week is an opportunity for reflecting and retooling.
"This group will rally. That part I feel good about," he said. "You've got to take all the things this team has gone through the first eight games and now we've got a bye. How do we approach, and take advantage of, the opportunities we get here in November?
"It's a great opportunity to finish. I like this group a ton. No one said it'd be easy, and it never is."
While there's certainly work to be done defensively after allowing season highs in points and rushing yards, getting physical rest might be the biggest necessity for the Badgers defense.
Poor tackling allowed big plays against Illinois and Ohio State, so a chance to get bodies healthy and ready for the physicality needed to succeed down the stretch is crucial.
The road ahead isn't easy, starting with the game Nov. 9 against No. 19 Iowa (6-2, 3-2), which also has a bye this week. That's followed by games at Nebraska (4-4, 2-3) and the home finale against Purdue (2-6, 1-4) before finishing the regular season at No. 13 Minnesota (8-0, 5-0).
The Badgers don't control their destiny, but a Big Ten West Division championship is still in play if they win out.
That's something senior linebacker Chris Orr believes will keep the team going after two tough weeks.
"That's where our focus will be. November football coming up, that's championship football," Orr said. "We still have, pretty much, all of our opponents from the West left. One of our goals is to win the West, so we'll come through this bye week, get healthy, heal from this game, learn from these mistakes and try to be better."
---
Photos: Ohio State Buckeyes roll over Wisconsin Badgers in Big Ten showdown
Buckeyes 38, Badgers 7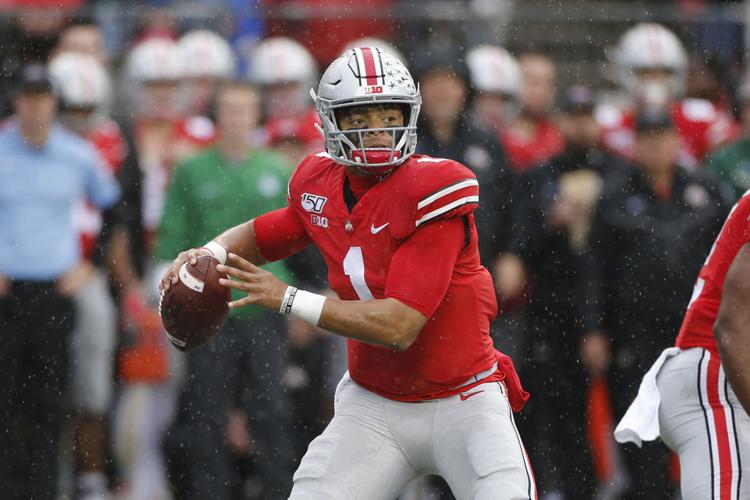 Buckeyes 38, Badgers 7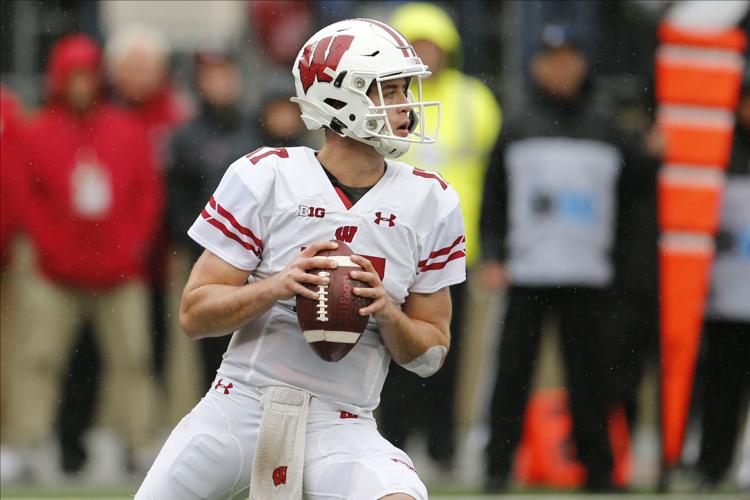 Buckeyes 38, Badgers 7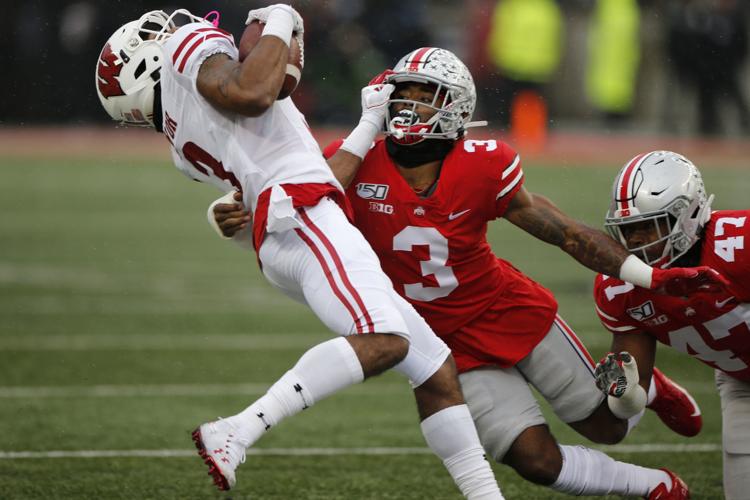 Buckeyes 38, Badgers 7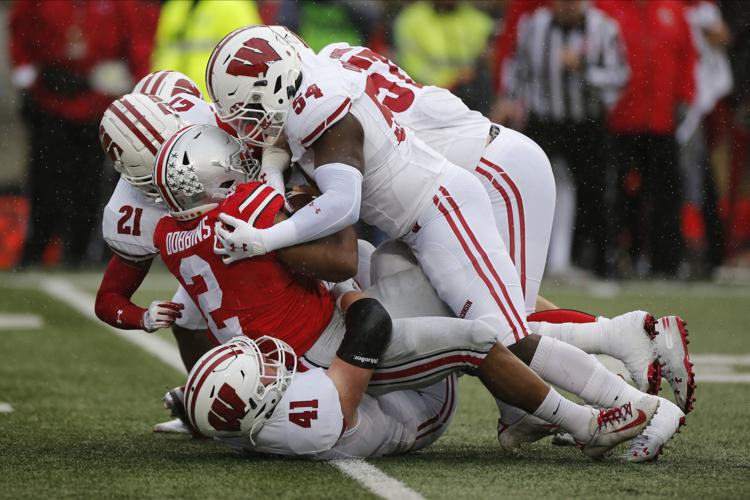 Buckeyes 38, Badgers 7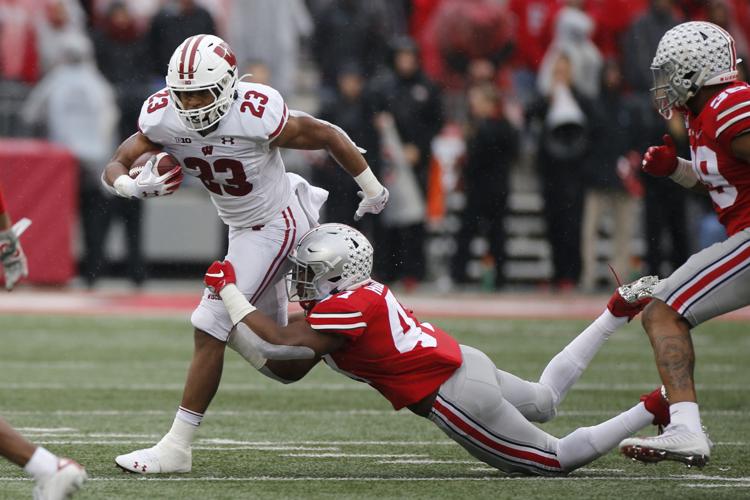 Buckeyes 38, Badgers 7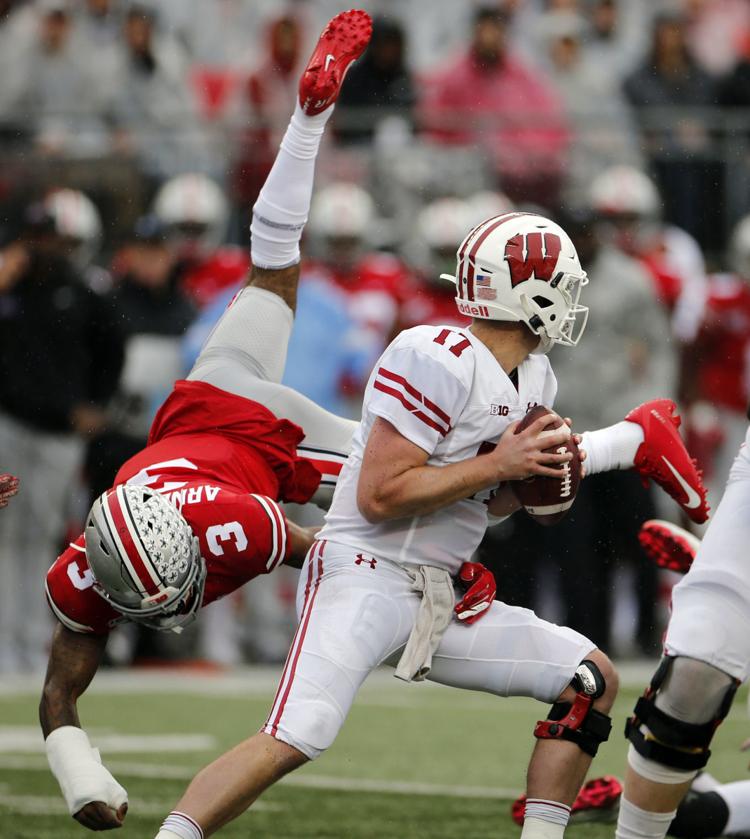 Buckeyes 38, Badgers 7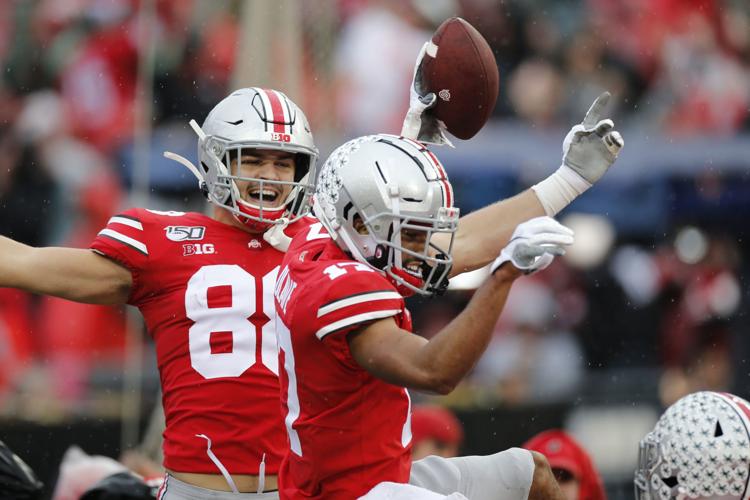 Buckeyes 38, Badgers 7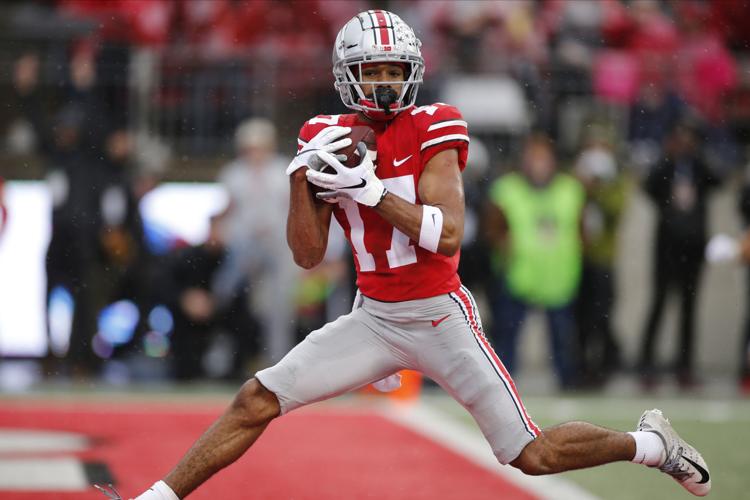 Buckeyes 38, Badgers 7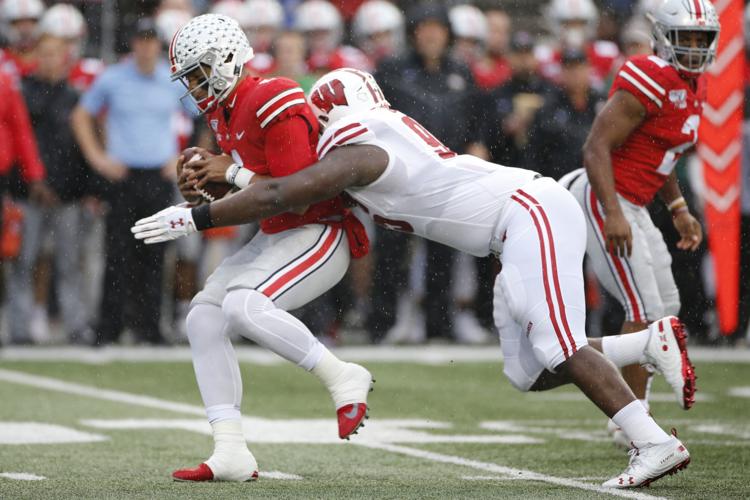 Buckeyes 38, Badgers 7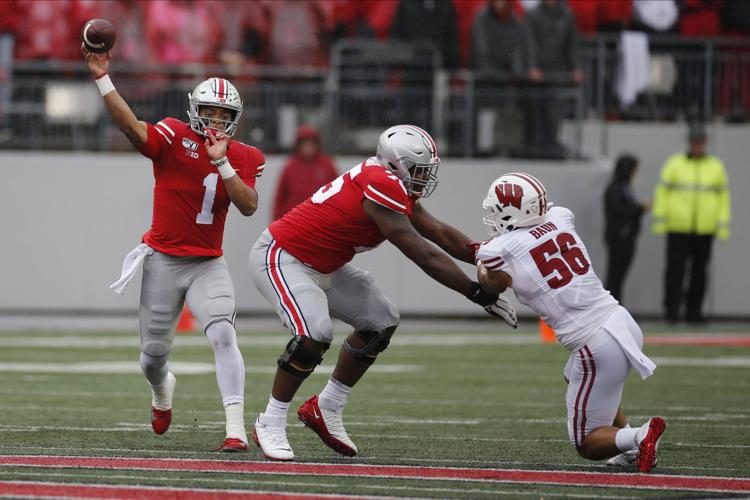 Buckeyes 38, Badgers 7
Buckeyes 38, Badgers 7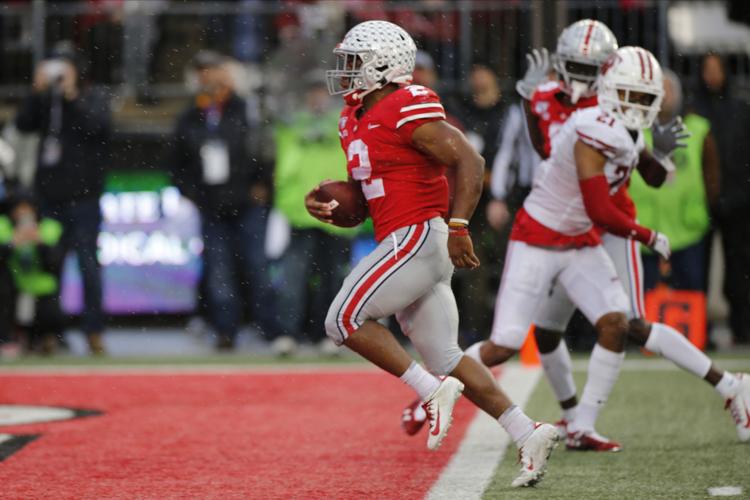 Buckeyes 38, Badgers 7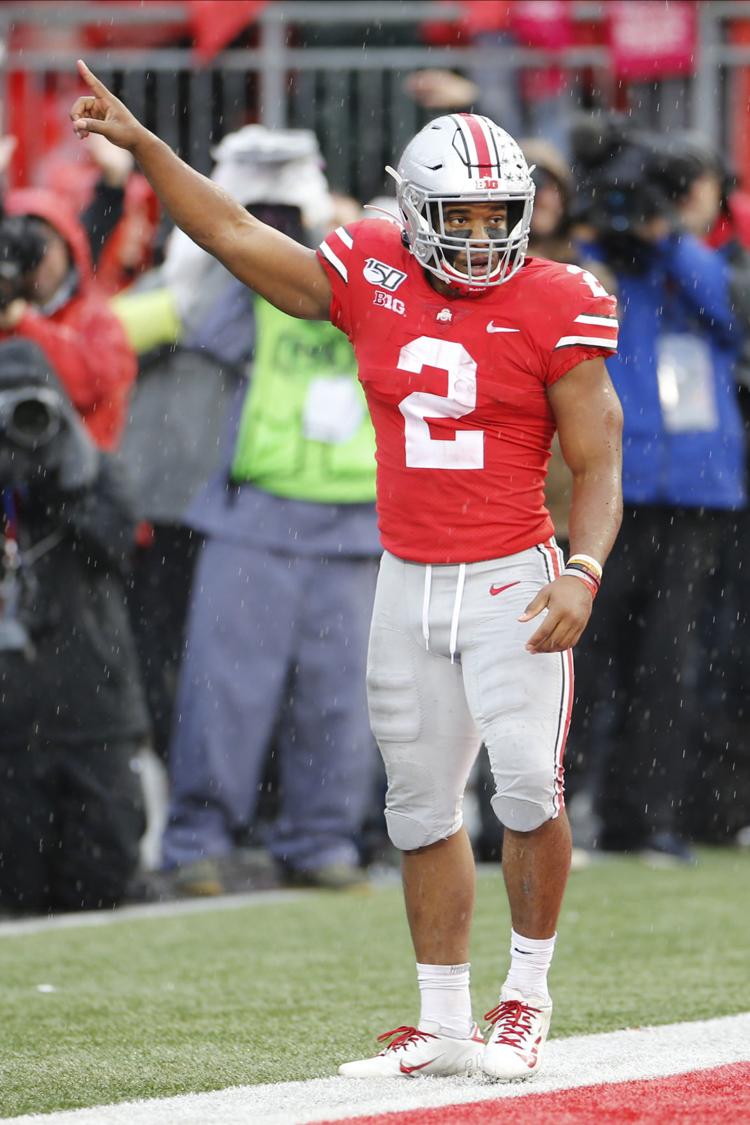 Chase Young, Jordan Fuller celebrate, AP photo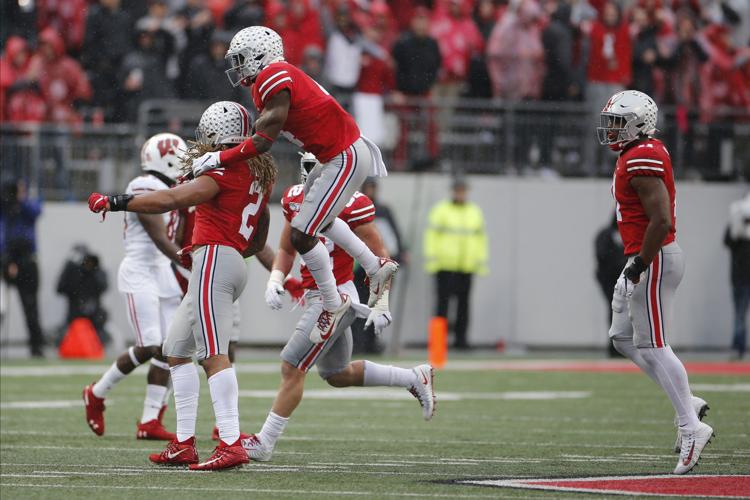 Buckeyes 38, Badgers 7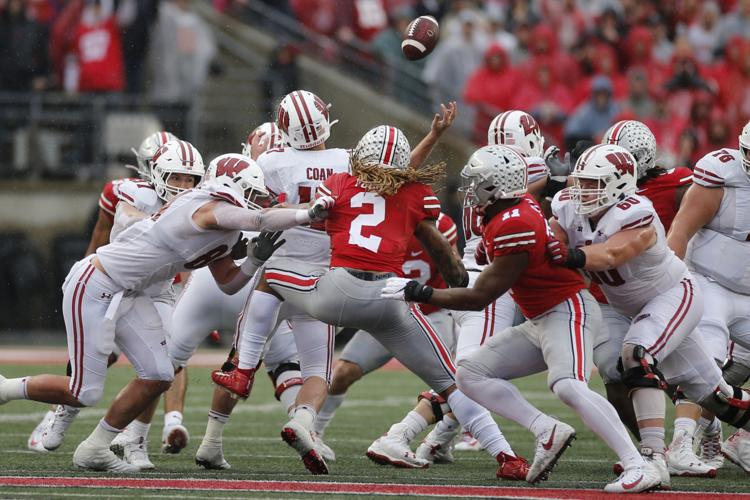 Buckeyes 38, Badgers 7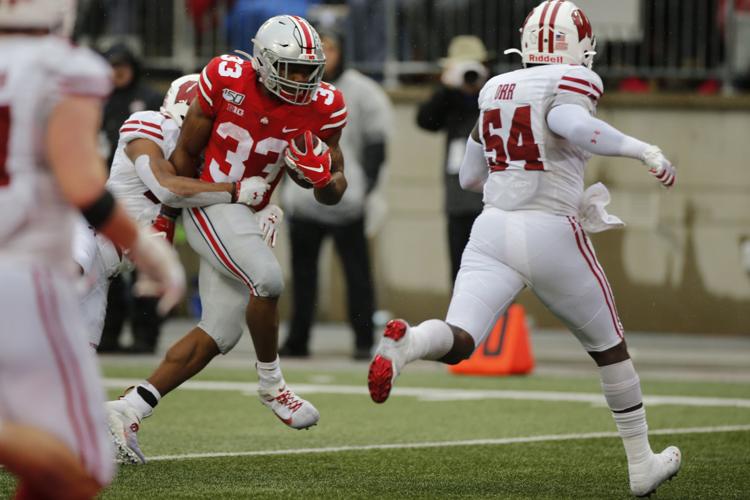 Buckeyes 38, Badgers 7