Wisconsin AD Barry Alvarez, who chaired the Big Ten's return-to-play task force, had interesting comments today about Big Ten possibly having to reconsider its requirements for championship (with OSU in mind) From a conversation w The Detroit News today.... pic.twitter.com/CIKEDxyELI

— angelique (@chengelis) December 2, 2020
University of Wisconsin athletic director Barry Alvarez believes the Big Ten Conference may need to change rules regarding the conference's football championship game if Ohio State isn't eligible.
Alvarez said in an interview with The Detroit News that if No. 3 Ohio State (4-0) has another game canceled — thus dropping it below the six regular-season games required to play in the league title game — the conference would "revisit" the rule.
"I would think that if something would happen to Ohio State and they'd have to cancel another game, that that's something that we've got to revisit," Alvarez said. "They're sitting up there still ranked No. 4. Our league can't keep them from having the opportunity if they have a chance in the finals."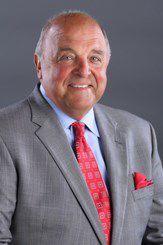 Alvarez was referencing the Buckeyes' ranking in the College Football Playoff Top 25 Poll, which determines the four participants in the College Football Playoff.
Ohio State canceled its game last week against Illinois due to a COVID-19 outbreak in its program and had its game against Maryland last month canceled due to the Terrapins' outbreak. The Buckeyes are practicing this week and are slated to play Saturday at Michigan State.
Michigan canceled its game against Maryland this week due to a COVID-19 outbreak and said the team won't practice until at least Monday. The Wolverines are scheduled to play at Ohio State at noon Dec. 12. The Buckeyes need to play and win both of their remaining games to represent the Big Ten East Division in the Big Ten title game.
Alvarez said the decision to change the rule would be made by the league's 14 athletic directors.
"We may make some adjustments on that last week. That's sort of a flexible week of scheduling. But those are things we talk about and certainly you've got to consider, or reconsider," he said.
The ninth week of the Big Ten schedule originally was planned to feature the conference title game and crossover matchups between the divisions based on where teams finished in the division races.
Adjusting that last week to reschedule games like UW's rivalry matchup with Minnesota already has been floated as a possibility.
---
Get to know the Badgers' 2021 recruits