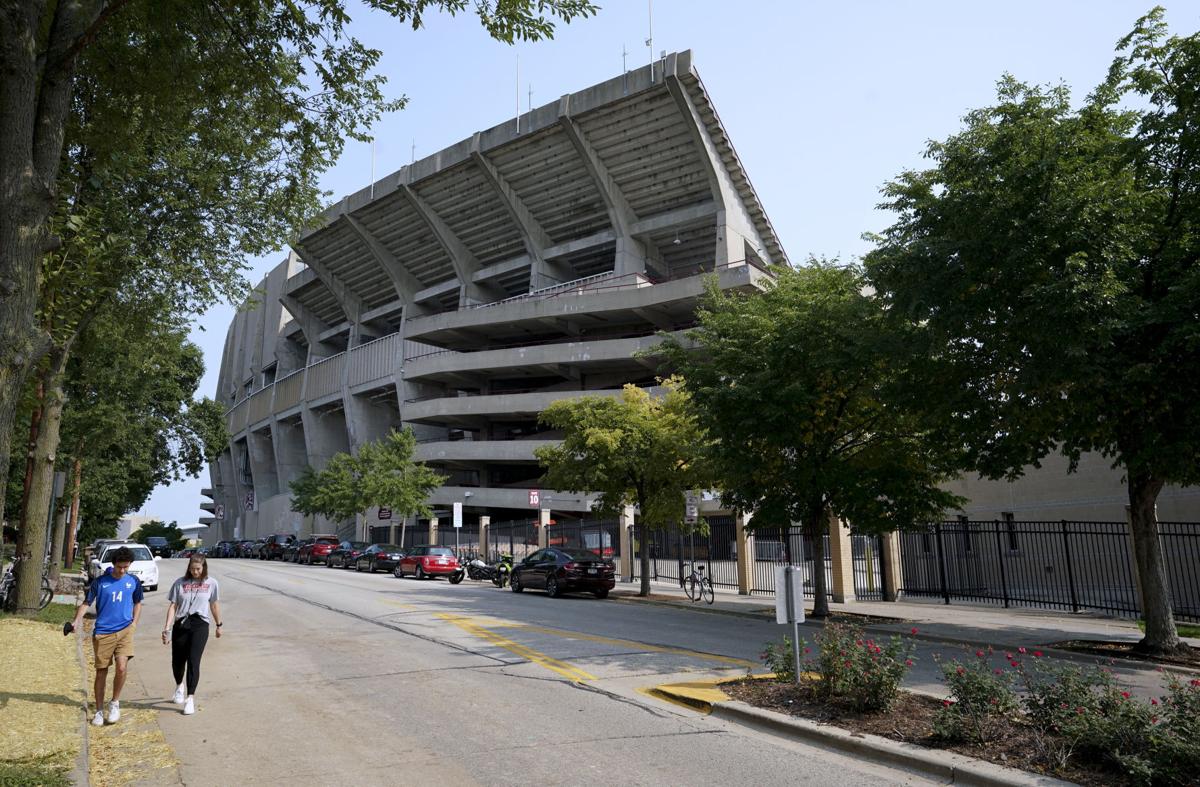 The Big Ten Conference announced Wednesday morning that football will return the weekend of Oct. 23-24.
The league's Council of Presidents and Chancellors met Tuesday to discuss the season and unanimously approved a proposal to bring back football after postponing all fall sports on Aug. 11. Decisions about other fall sports returning "will be announced shortly," per the conference's news release.
Rapid daily antigen testing for COVID-19 was a fixture of the proposal submitted by the conference's return-to-competition committee, which is chaired by UW athletic director Barry Alvarez. Daily testing will cover everyone on the field, and it decreases the strain of contract tracing efforts in the event of a positive test.
Alvarez has suggested for weeks that availability of rapid testing would be transformative for the chances of games resuming, and that's what officials from around the Big Ten said was a major factor in the reversal.
The conference will pay for daily rapid testing for all 14 athletic programs. Commissioner Kevin Warren didn't disclose a partnership for the Big Ten to procure thousands of tests but said he was comfortable with the availability.
Alvarez said the league was considering two quick-return tests that teams will start using no later than Sept. 30.
He has described a system where players are given rapid tests when they arrive for breakfast and have results before they're allowed to enter the practice field.
Anyone on the field for a practice or game — athletes, coaches and trainers included — will be required to undergo daily antigen testing. Any positive tests for athletes will be confirmed using slower, polymerase chain reaction testing.
A positive test will trigger a mandatory 21-day absence before an athlete can return to game competition. During that time, athletes will undergo what the Big Ten called comprehensive cardiac testing. The potential for myocarditis, an inflammation of the heart muscle, was among the concerns for Big Ten presidents and chancellors when they postponed the fall season in August.
The schools also will establish a cardiac registry to examine the effects of COVID-19 on athletes.
The Big Ten established guidelines for testing results that will dictate when teams have to proceed with caution or halt practices and competitions. It uses two calculations:
A team positivity rate that weighs the number of positive tests among the number of tests administered.
A population positivity rate that includes coaches, trainers and other staff that have close contact with players. That considers the number of individuals who have tested positive among the number of people in the total group.
Seven-day rates of 5% or greater in positive tests among athletes or 7.5% or more in individuals who have tested positive would send a team to a minimum of seven days without games or practices.
"In medicine very often when things are unclear, we pause, we become collegial, we discuss," said Jim Borchers, Ohio State's head team physician and the co-chair of the Big Ten's return to competition medical subcommittee. "We're driven for a path forward. We're driven to look at the evidence. I think all of us have done that. And we've ended up in a place where we feel comfortable that we have a path forward that's going to emphasize that health and safety."
The question of whether it's prudent to move forward with a football season while campuses as a whole enact measures to slow outbreaks was something Northwestern president Morton Schapiro said he grappled with.
Northwestern has prevented first- and second-year students from coming to campus. At UW-Madison, two residence halls were quarantined and classes were moved entirely online to counter a quick spread of COVID-19 once students returned for the fall semester.
The Badgers football and men's hockey teams were put on a two-week break from team activities last week because of COVID-19 test results.
"The feeling was if we could play football safely and the Big Ten was going to meet the costs of daily testing and we were able to do it, I don't see any reason why you don't want to go forward on that," Schapiro said.
UW Chancellor Rebecca Blank was one of the 11 COP/C members to vote to postpone the fall season last month. In a statement released Wednesday, Blank said the questions she had about playing were answered.
"Medical advisors to the Big Ten have produced clear protocols for testing, isolation, and return to play. They also have a protocol to check any athletes who become ill for heart-related problems. With these protocols, the health concerns that I had in August have been allayed. The Big Ten has also agreed to pay for the testing, which will be done in a uniform manner in all schools," Blank wrote.
Players are being asked to avoid situations that could compromise the return to play.
"Our student-athletes, we'll ask them to be leaders for the rest of the campus and our community and take the responsibility that they have to have not only to play but to make our community and our campus a safe place," Alvarez said.
City, county sound alarm
The health department for Dane County and the City of Madison on Wednesday discouraged people from gathering together to watch Badgers football games, saying such gatherings would spread COVID-19 throughout the county.
"The decision to hold the football season right now has wide-reaching impacts beyond athlete and student safety and will impact the health and safety of many people in Dane County," Public Health Madison and Dane County said in a statement.
The department has no authority over Camp Randall Stadium and the UW-Madison campus but said it would enforce limits on gatherings outside of the stadium.
"Right now, the increase in COVID-19 cases we are seeing are largely concentrated among UW students," said Madison Mayor Satya Rhodes-Conway. "But increases in cases due to Badger football tailgating and partying would not be so isolated. All parts of our city and county would be affected."
As of Wednesday, 42 players and staff members on the Badgers football team have tested positive for COVID-19. Emerging evidence shows even if athletes recover from COVID-19, serious long-term health issues can persist, including myocarditis, an inflammation of the heart muscle, the city-county health department said.
---
Reporter David Wahlberg contributed to this story.
---
How former Badgers fared in Week 1 of the NFL season
Badgers in the NFL: Check out top performances by former Wisconsin players in Week 1
Quintez Cephus – Lions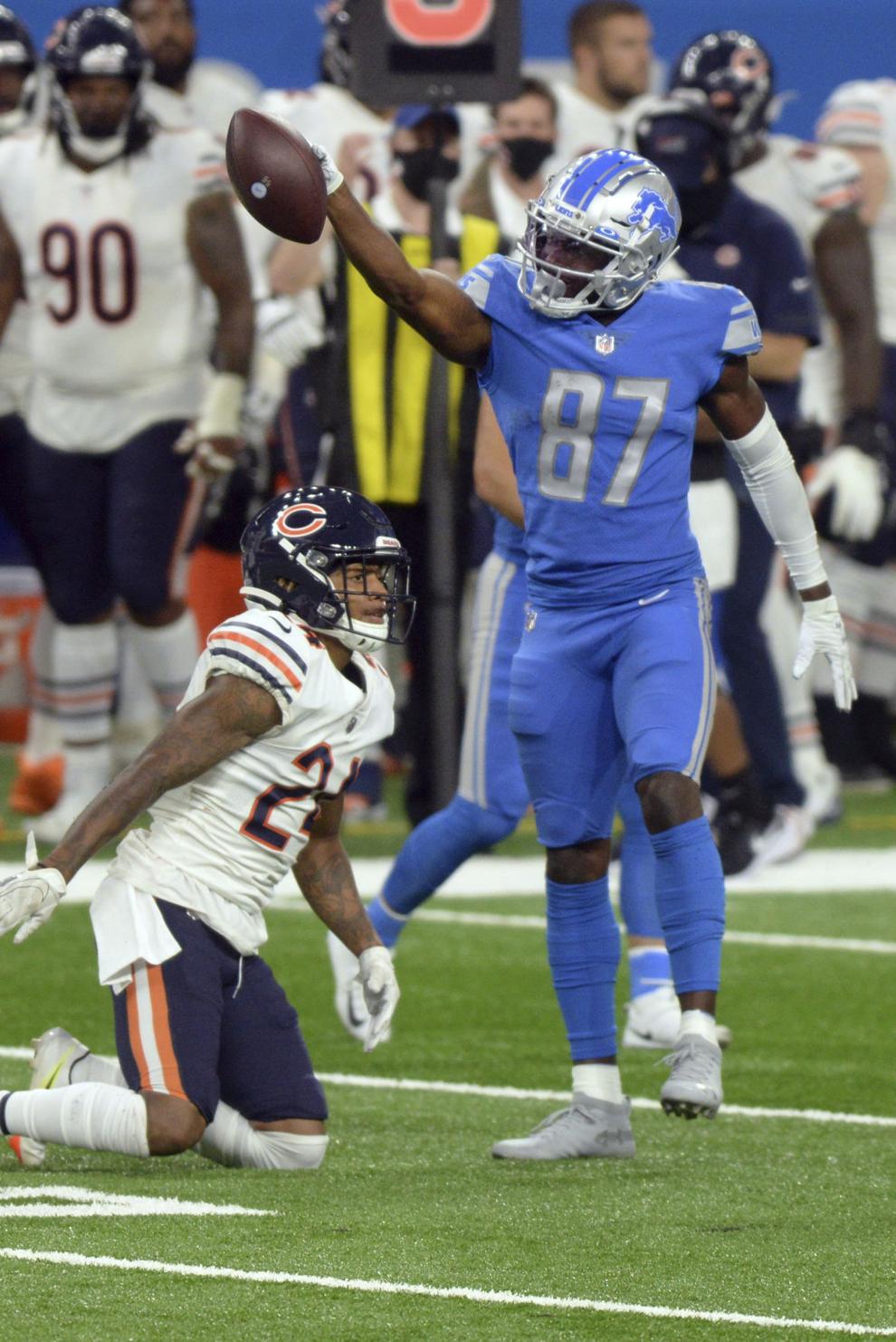 While the Lions suffered a heart-breaking loss after a dropped pass cost them what would've been the winning touchdown, Cephus had a good debut showing. Cephus caught three passes for 43 yards, and led Detroit with 10 targets. He was tied with Dallas' CeeDee Lamb for the most snaps by a rookie in Week 1 with 57. He may see his usage decline when the Lions get healthy at receiver, but Cephus' opening act was a good one.
Melvin Gordon – Broncos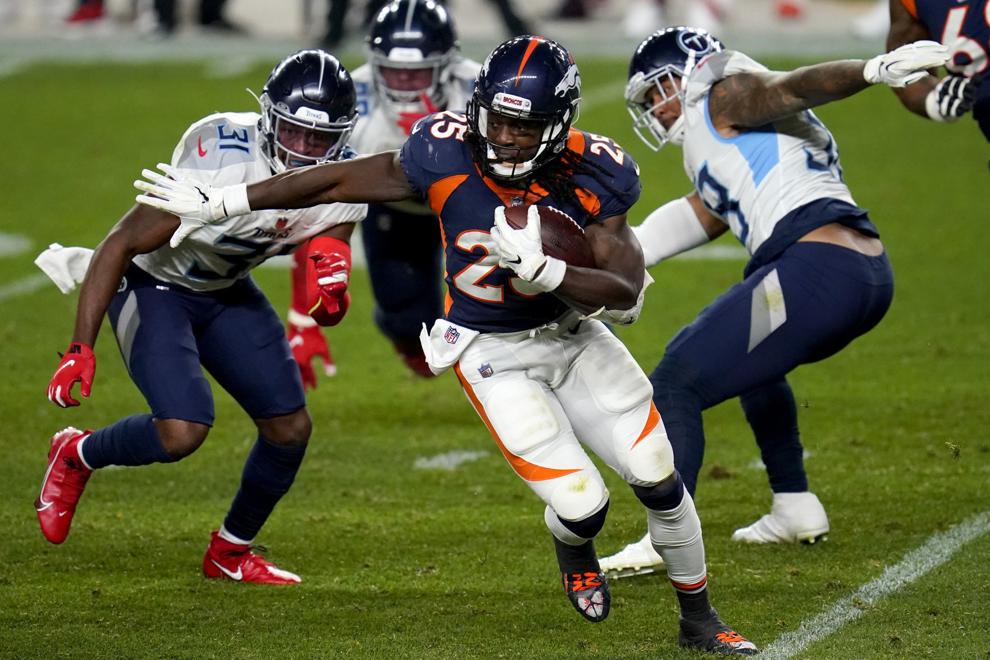 Gordon's debut in Denver started rough, as he lost a fumble after a second-quarter catch that gave the visiting Titans the ball in the red zone. But he came on strong in the second half to finish with 78 yards and a touchdown on 15 carries. Gordon and Phillip Lindsay were splitting the reps in the backfield before Lindsay left the game due to a toe injury.
Joe Schobert – Jaguars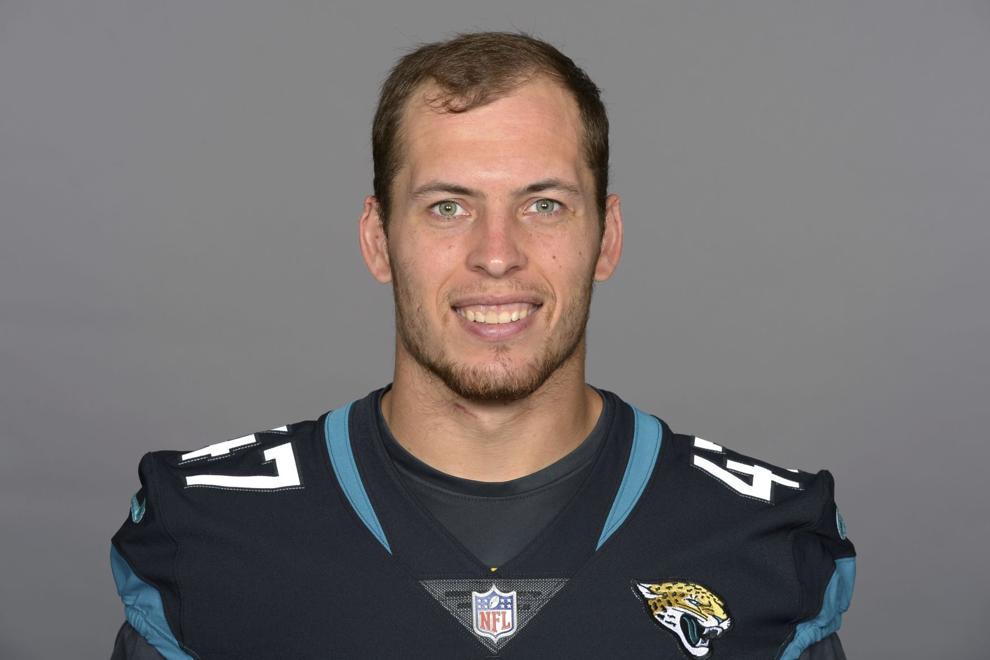 Playing his first game in a Jacksonville uniform, Schobert tallied eight total tackles, including five solo and one for loss. Schobert teamed with linebacker Myles Jack (11) and safety Josh Jones (12) to rack up 31 tackles as the Jaguars allowed just three points in the second half in a come-from-behind win.
Jonathan Taylor – Colts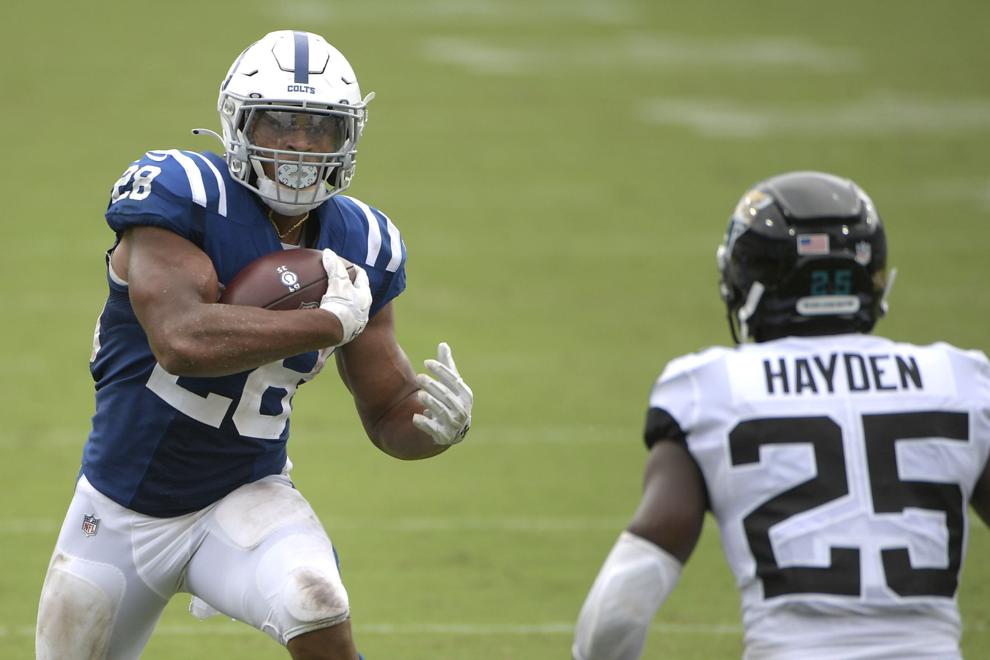 In his NFL debut, Taylor led the Colts with nine carries, gaining 22 yards. He was one of the favorite targets for quarterback Philip Rivers as well, catching six passes for 67 yards. Taylor is line for an even heavier workload going forward after starting running back Marlon Mack suffered an Achilles injury that will force him to miss the rest of the season.
T.J. Watt – Steelers
After finishing last season as the runner-up as defensive player of the year, Watt looked back to form on Monday night. He snared an interception to go with a tackle for loss, two pass deflections and two quarterback hits. Watt's interception came on a stellar play on which he diagnosed the Giants quick pass play and quickly adjusted from rushing the passer to picking off the pass.
Rick Wagner – Packers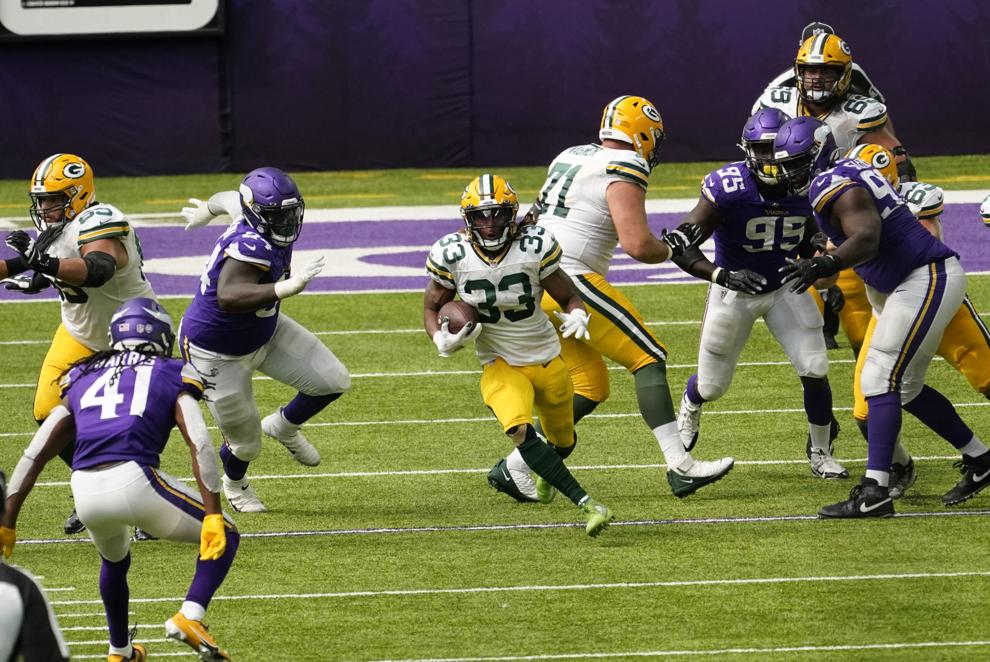 Wagner wasn't in the starting lineup for the Packers in their victory over the division-rival Vikings, but he came in after Lane Taylor suffered an injury. He was solid against a stout Minnesota pass rush, earning a 79.7 grade from Pro Football Focus, the fifth-best grade for a Packer on Sunday.
Russell Wilson – Seahawks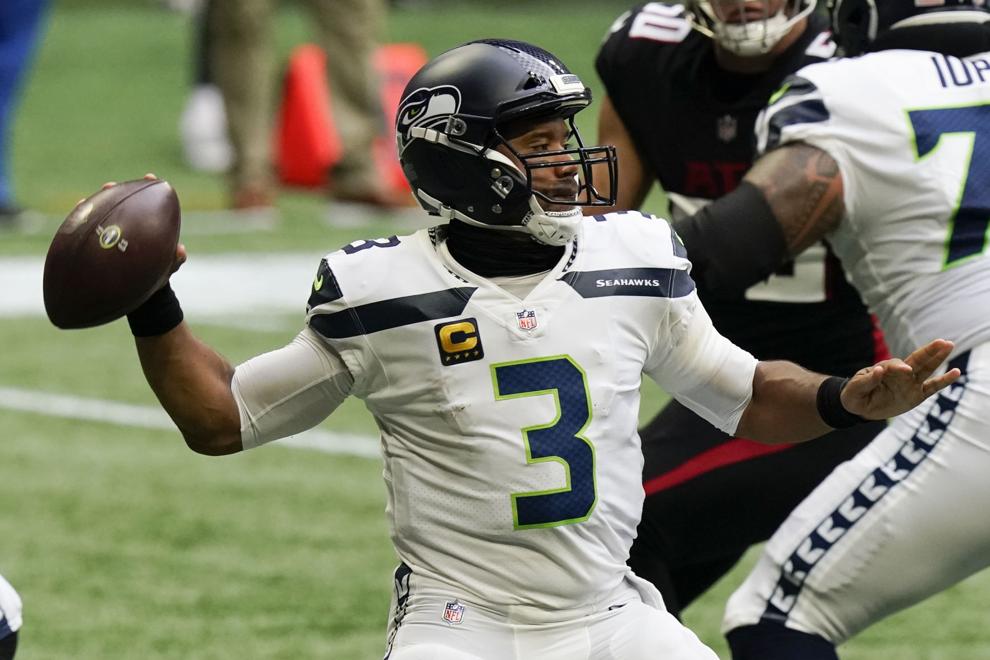 Wilson started his season with a bang in Atlanta, throwing for 322 yards and four touchdowns in a 38-25 win. He went 31 of 35 passing, had a quarterback rating of 143.1 and led the Seahawks in rushing with 29 yards on three carries. Seven receivers caught multiple passes from Wilson, including two scoring strikes to running back Chris Carson.
This story will be updated.