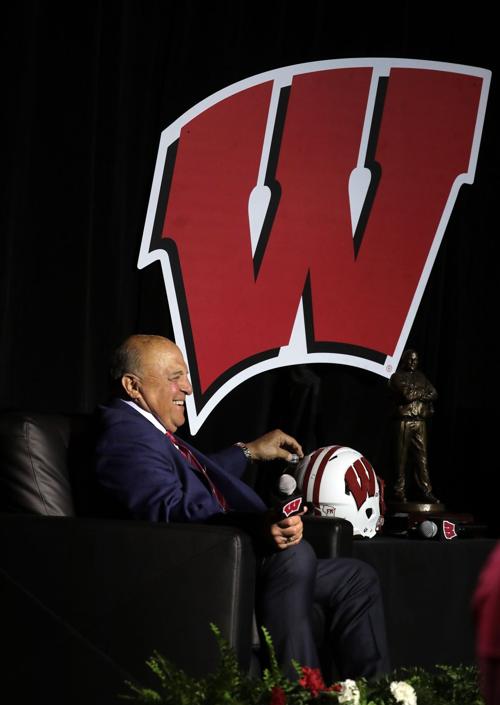 For what he did for the program, Barry Alvarez's name will always be linked with University of Wisconsin football.
His work in making the Badgers a winner is partly why he was hired as UW's athletic director in 2004 and it's why more than 16 years after he retired from coaching, he's still called "Coach Alvarez" by people in the department.
Badgers football was made in the image of Alvarez's personality — tough, willing to put in the work and relentlessly competitive. At his retirement announcement ceremony Tuesday, Alvarez, 74, said the football program's turnaround led to the success the rest of the department has enjoyed during his 17-plus years as athletic director.
"The fact that we were able to get football in the right place allowed us to do a lot of things," Alvarez said. "When you fill the stadium, that allows you to do other things facility-wise and give the other 22 sports a budget where they can be competitive. … The rest of it, that we've been able to be consistently good over a long period of time, it all started with football. That makes me the most proud."
From his first day on the job in 1990, Alvarez brought bravado to a football program that had none. It started with a prophetic quip that would define his era as coach and athletic director.
"They better get season tickets right now because, before long, they probably won't be able to," Alvarez said that day. The remark has been part of a video package played before each UW home game and remains true. UW football went from afterthought to Big Ten Conference contender under Alvarez, and his influence on the program is still felt in the way it recruits and consistently wins.
Even with Alvarez's confidence and mentors such as Nebraska's Bob Devaney, Iowa's Hayden Fry and Notre Dame's Lou Holtz, it took time to turn the program around. UW posted a 13-42 record in the five seasons previous to Alvarez's hire, then went 11-22 in his first three years at the helm, including 1-10 in his first year.
The turnaround season came in 1993, when Alvarez led the Badgers to a 9-1-1 record and their first Big Ten title since 1962. After defeating Michigan State in Tokyo to secure the championship, UW was back in the Rose Bowl. Highlighted by quarterback Darrell Bevell's touchdown run, a 21-16 win over UCLA marked UW's first Rose Bowl victory.
Alvarez won the American Football Coaches Association and Bobby Dodd coach of the year awards that season. Powered by Heisman Trophy winner Ron Dayne, Alvarez and the Badgers won back-to-back Big Ten championships in 1998 and 1999 and added two more Rose Bowl triumphs. UW is still the only Big Ten program to win consecutive Rose Bowls.
Speaking in a video played during the ceremony, former UW chancellor Donna Shalala, who hired Alvarez, said: "He was hungry; he was hungry for excellence."
Enduring influence
Alvarez and longtime recruiting coordinator Bernie Wyatt put a priority on drawing the top in-state prospects to UW, a strategy that continues today with homegrown talent filling out the roster, especially on the offensive and defensive lines.
In the past five seasons, UW has landed 23 of the top 30 in-state recruits, per 247Sports' composite rankings.
"I absolutely believe in it. Each year, you've got to work at that," UW coach Paul Chryst said. "When I was an assistant for coach Alvarez and coming back, you take a look at it, there's a lot of really good football players from this state. For us to be the best team we can be — I still believe it's true what Coach said a long time ago — you've got to start with getting the best kids in state. … Certainly was a big part of what he believes in and certainly learned that lesson quickly from him."
After serving as interim coach for bowl games following the 2012 and 2014 seasons, Alvarez has the most wins as a UW coach with a record of 119-74-4. He won Big Ten coach of the year honors in 1993 and 1998, and was enshrined in the Rose Bowl Hall of Fame in 2009 and the College Football Hall of Fame in 2010.
There were certainly missteps in Alvarez's career overseeing the football program. From The Shoe Box incident — the program was put on five years' probation and lost scholarships after the NCAA found the business gave unadvertised discounts to athletes — to the dip in recruiting success under coach Gary Andersen, Alvarez wasn't a perfect steward of UW football. But even though three head coaches have led the Badgers since Alvarez stepped away in 2005, his influence on the way the program runs is evident.
Perhaps Alvarez's chief contribution is the people he's brought into the fold.
Chryst and his top two assistants — associate head coach Joe Rudolph and defensive coordinator Jim Leonhard — all came into the program through Alvarez. Rudolph was part of Alvarez's first four teams, Leonhard played for Alvarez toward the end of his coaching career and Chryst was hired by Alvarez as an assistant first in 2002, again in 2005, and as head coach in 2015.
"You know what, they're proud of what they've accomplished here, and they should be," Alvarez said Tuesday.
"This is a great place. Every coach that ever has coached here with us and left comes back and says this is the best place that I've ever coached. And the players take great pride and know that they contributed to what we've accomplished here. So they're invested. That's why I love to hire former athletes to come back here, because they've invested here, and they'll pass that message on to the younger athletes and we'll keep that tradition going."
Legacy cemented


Asked Tuesday about the decisions he felt best about during his tenure as an athletic director, Alvarez said bringing Chryst back into the program after he'd helped Chryst land the head coaching job at Pittsburgh two years prior was at the top of the list.
That struck a chord with Chryst.
"It's humbling," he said. "Every time that I had an opportunity to work for coach Alvarez, you just want to do your part. And for him to say that, it means a lot. It means a lot because of the respect and the admiration that I have for coach Alvarez.
"Today was an interesting day. Certainly so much to be celebrated, and yet I found myself a little bit sad, only (because) every day that I've had a chance to work for him, I truly enjoyed it and appreciated it. I know he'll still be around … and that's a selfish thing on my part … but he gave me a ton of opportunities. And when someone does that, to me, the best way you can show your appreciation is by putting the work in and trying to do your best. Obviously, we'll continue to do that, but it certainly means a lot because of what he means to me."
Alvarez said he's ready to watch his grandson — UW senior tight end Jake Ferguson — simply as a fan, though he did joke at the end of his speech about being available to come out of retirement and coach a bowl game.
Though his role will be changing, Alvarez's legacy is firmly entrenched in UW football.
"I wouldn't be where I am or who I am today without coach Alvarez," said Ross Kolodziej, a defensive lineman for Alvarez from 1998-2001 who is now the Badgers' defensive line coach.
"As an adult, he's been around or a significant influence in my life for the last 25-plus years. So the foundation, really, from which I operate from personally and professionally, learned a ton from him. And then obviously for Wisconsin football and Wisconsin athletics in general, he's put the 'W' on the map."
---
6 potential candidates to replace Barry Alvarez as UW's AD
6 potential candidates to replace Barry Alvarez as Wisconsin's athletic director
CHRIS MCINTOSH
Current position: Deputy athletic director, Wisconsin
A former UW offensive lineman, McIntosh played for Alvarez's teams from 1996-99. As a senior, he was a consensus All-American, helped the Badgers win a second consecutive Rose Bowl and became a first-round draft choice of the Seattle Seahawks. A neck injury ended his pro career after three seasons.
McIntosh joined the department in December 2014 and was named deputy athletic director in July 2017. McIntosh has been Alvarez's right-hand man for years, learning at his side and running a number of day-to-day operations. He oversees recruiting and business development among other aspects of the department.
McIntosh's knowledge of the department will carry weight, and being Alvarez's top choice doesn't hurt, but he'll need to beat out a national search to earn the top job.
SEAN FRAZIER
Current position: Athletic director, Northern Illinois University
With more than 20 years as either an athletic director or high-level administrator on his resume, Frazier would have a wealth of experience to draw upon leading the Badgers. He would also be the first African American athletic director in UW's history and has a long track record of pushing inclusion goals.
Frazier moved between a number of senior leadership roles at UW before becoming Alvarez's deputy AD in 2011. McIntosh replaced him after Frazier took the top job at NIU.
How much Frazier could help UW programs elevate on the field would be a fair question — NIU's top programs haven't had much success the past five seasons.
TERRY GAWLIK
Current position: Athletic director, University of Idaho
After serving a variety of roles in the Badgers' athletic department for 25 years, including nearly 15 as an associate athletic director, Gawlik has been in her current post for 18 months. If hired, Gawlik would be the first female athletic director at UW.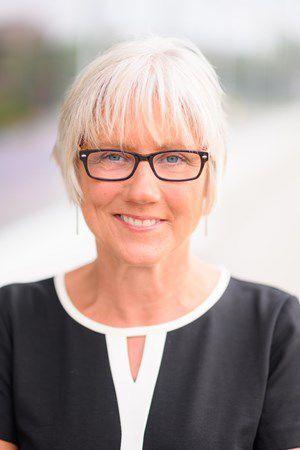 Gawlik was in leadership positions on many Big Ten Conference and NCAA committees in her time at UW, so she has knowledge of working with decision-makers at the conference and national levels. She was the Badgers' senior woman administrator for 14 years, overseeing 10 sports in her time.
With relationships across the department, she'd be a strong candidate if she was interested, but she may want to continue the work she's started at Idaho.
TROY VINCENT
Current position: Executive Vice President of Football Operations, NFL
One of the first standouts Alvarez had as UW's football coach, Vincent turned a 14-year career in the league into a successful career as an executive. If hired, he'd be the first African American athletic director in UW history.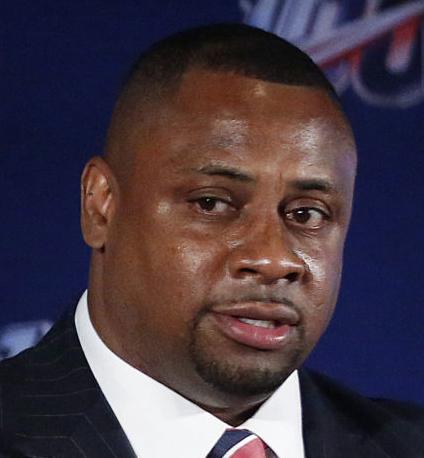 Vincent was the president of the NFL Players Association, and has served on the board of directors of the University of Wisconsin Foundation. He'd know the people to speak to when it comes to fundraising and has a list of credentials as a leader.
This would be an outside-the-box hire for the Badgers, especially with no college administration experience on his resume. But if Vincent is interested in leaving the NFL, UW may listen.
JAMIE POLLARD
Current position: Athletic director, Iowa State University
In lifting the Cyclones out of the doldrums, Pollard has drawn rave reviews for his work as the leader of the department. On top of his successful push to grow Iowa State's athletic department — tripling its operating budget and investing heavily in facilities — he made one of the best coaching hires in major college football in Matt Campbell. He's also been able to keep Campbell from being plucked by another program by negotiating lucrative contract extensions.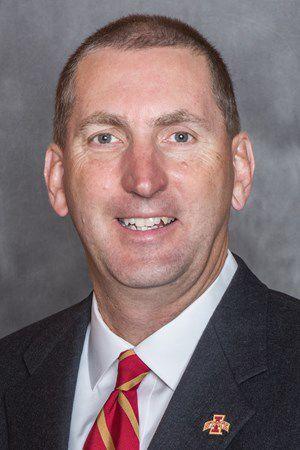 Iowa State men's basketball has hit a skid the last four years, going 50-72 and making the NCAA tournament just once, which led to the firing of coach Steve Prohm this spring.
He's won awards from national organizations like the National Association of Collegiate Directors of Athletics and is a member of the NCAA Men's Basketball Committee.
Pollard was an associate AD at UW from 1998-2003 and the deputy AD from 2003-05 before taking the top spot in Ames. It may be difficult to lure him away from Iowa State, especially since he signed an extension through 2026 on Monday, but the Oshkosh native could be drawn to his home state.
NICKI MOORE
Current position: Athletic director, Colgate University
Moore is in her third year as the AD at Colgate after rising through the ranks at Oklahoma and North Carolina. Moore was an accomplished runner at Missouri, where she was a four-time captain and two-time NCAA qualifier. If hired, she would be the first female AD in UW's history.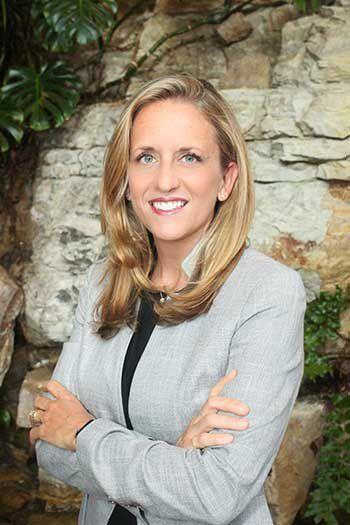 Moore has her Ph.D. in counselling psychology with an emphasis in sport psychology and has put that at the forefront of her work, serving on a number of NCAA committees and launching initiatives at multiple institutions focusing on student-athletes' mental health. At Colgate, she's started a number of programs to develop athletes' job prospects after graduation.
Moore was the senior woman administrator at both Oklahoma and UNC, so she has hands-on experience leading major Division I programs. A lack of experience in the Big Ten may be the only question mark on her resume.