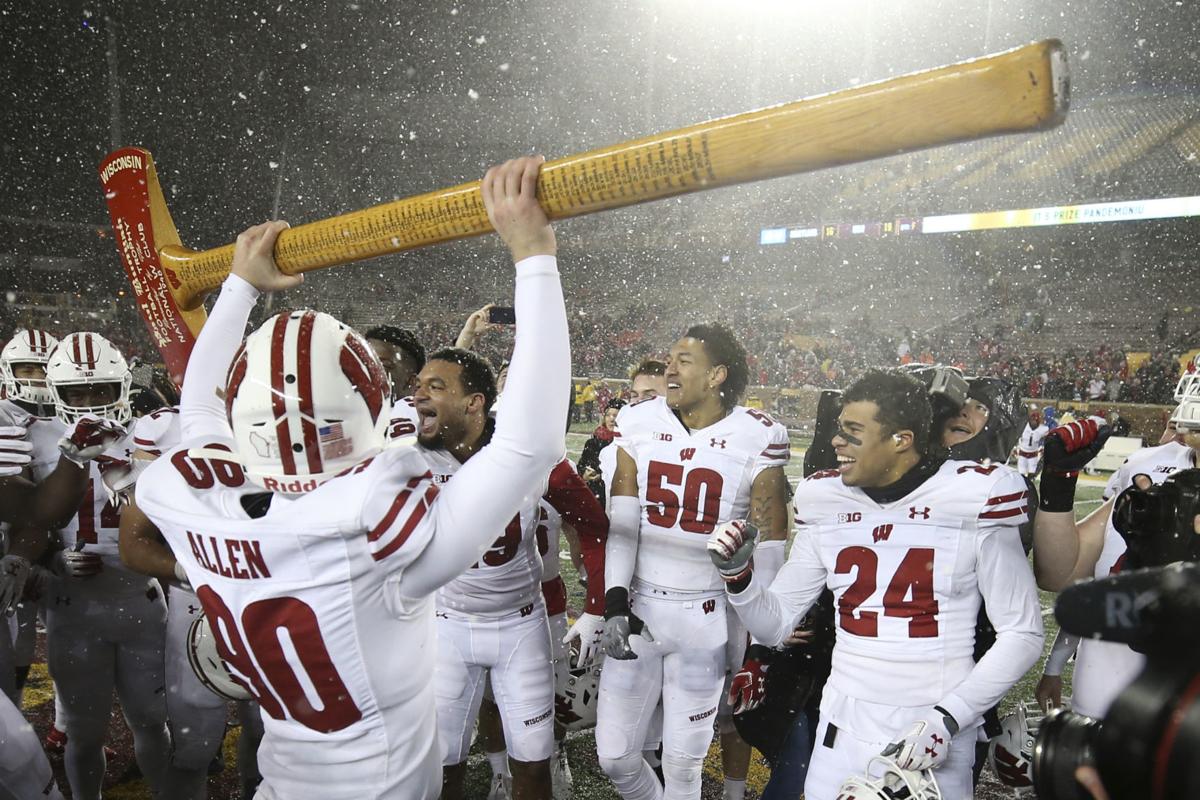 Even as the score became lopsided Saturday at TCF Bank Stadium, players on the University of Wisconsin football team insisted their focus never left Minnesota.
It makes sense, given all of the emotion invested in the annual rivalry game. Coach Paul Chryst said the team's one purpose against Minnesota was to win the game and bring Paul Bunyan's Axe back home.
Senior linebacker Chris Orr said the Badgers had payback on their minds and never allowed themselves to look beyond the Gophers even as the game was in hand in the fourth quarter.
"We wanted to finish them off, keep running it up on them. We wanted them to completely give up and still keep putting it on them," Orr said.
As the celebration ceased, UW's focus shifted to what the win earned the Badgers. First, a Big Ten Conference West Division championship, and, second, a berth in the Big Ten Championship Game on Saturday at Indianapolis' Lucas Oil Stadium.
The No. 10 Badgers (10-2, 7-2 Big Ten) are making their sixth appearance in the title game, the most of any program in the conference. They'll face perennial powerhouse No. 2 Ohio State (12-0, 9-0) in a rematch of an October game the Buckeyes won 38-7 at Ohio Stadium.
Both teams have more to gain than a Big Ten title on Saturday.
Another Big Ten championship would be nice, but the Buckeyes have their eyes peeled on a bid into the College Football Playoff — they were the top-ranked team in last week's CFP rankings and their blowout win over a ranked Michigan squad will likely keep them in that spot when they line up against UW.
A win would assure the Buckeyes of a spot in the four-team playoff, but they may have enough on their resume to earn a bid regardless of the outcome. Ohio State has wins against four CFP-ranked teams this season: Michigan, Penn State, UW and Cincinnati.
The Badgers, who battled back to win four consecutive games in November after their loss against the Buckeyes put their season on the brink of disappointment, can clinch a Rose Bowl berth by beating Ohio State. Toppling the Buckeyes would keep UW ranked ahead of Penn State and Minnesota, which would send them to the Rose Bowl.
While oddsmakers don't give the Badgers much of a chance against Ohio State — the Buckeyes were 17-point favorites on Sunday afternoon — UW has some history on its side.
Since the Big Ten instituted a conference championship game in 2011, only twice has the game been a rematch from the regular season — 2011 and 2012. Both of those games featured UW, with the Badgers beating Michigan State 42-39 in 2011 and throttling Nebraska 70-31 in 2012. They lost to those teams in the regular season before coming back to win the conference title.
During a media conference call on Sunday, UW coach Paul Chryst said preparing for another game against Ohio State requires finding a balance between staying true to the team's identity and what has worked and employing new schemes.
"We've played 12 games, and you are kind of who you are. If you're playing in a game such as this, you've done some things well along the way," Chryst said. "I think every game you try to (find) what are a couple things that either we've been practicing but haven't done yet, or is there something that you see on film that maybe you can do something as just a one-off of what you're doing. All in all, I think players play best when they're doing things that they know and they've done.
"There's a real fine line of trying to do something new and doing things that you've done well."
Ohio State held UW junior running back Jonathan Taylor to a season-low 52 yards and rode a dominant performance from its own star running back, J.K. Dobbins, to run away with the game in the second half.
Ryan Day, the Buckeyes' first-year coach, has experience from his days as an NFL coach preparing to play the same team twice in a season. He said the challenge is factoring in how the teams have evolved since they met nearly six weeks ago.
He also said he doesn't feel his team has gotten credit for its ability to adjust in games and as the season has progressed.
"I hear a lot of people talk about how much talent we have, but this is the same team that people ranked to be low on our side of the Big (Ten), the same team that everyone thought the defense wasn't very good, we had no offensive line and we had a quarterback who was unproved at the beginning of the season," Day said.
"Our ability to make in-game adjustments, whether it's second quarter or halftime, whatever that is, that shows the maturity of a team."
---
Photos: Wisconsin Badgers take back Paul Bunyan's Axe from Minnesota Golden Gophers
Badgers 38, Golden Gophers 17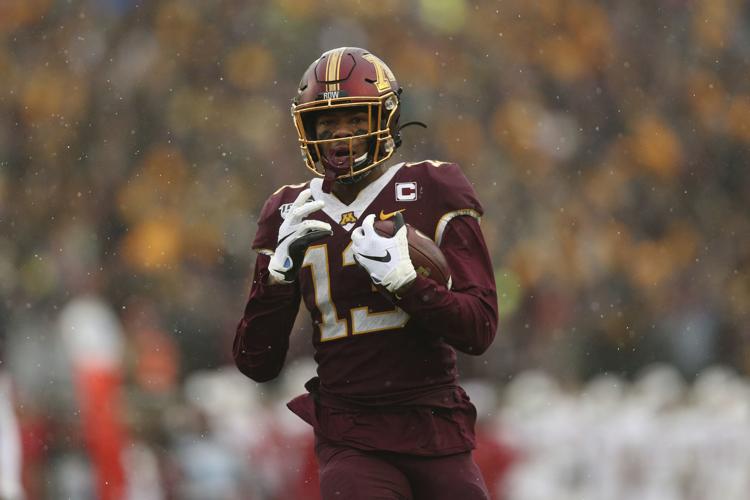 Badgers 38, Golden Gophers 17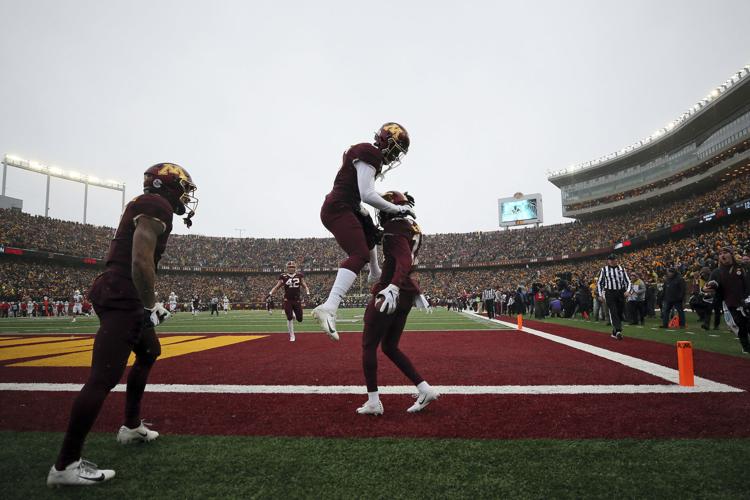 Badgers 38, Golden Gophers 17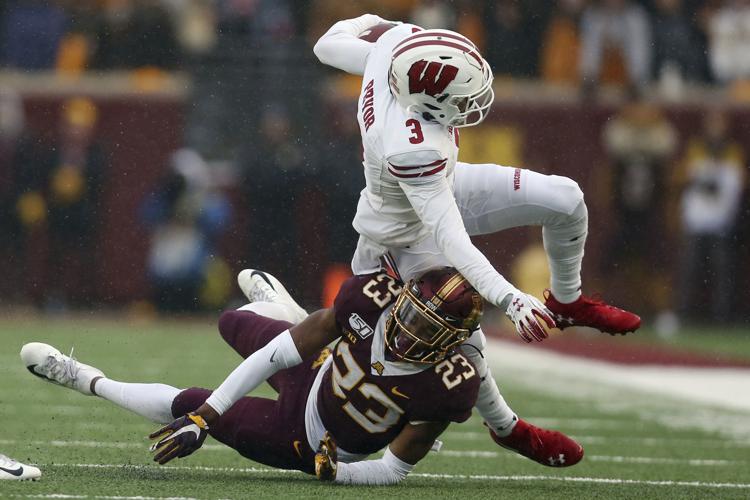 Badgers 38, Golden Gophers 17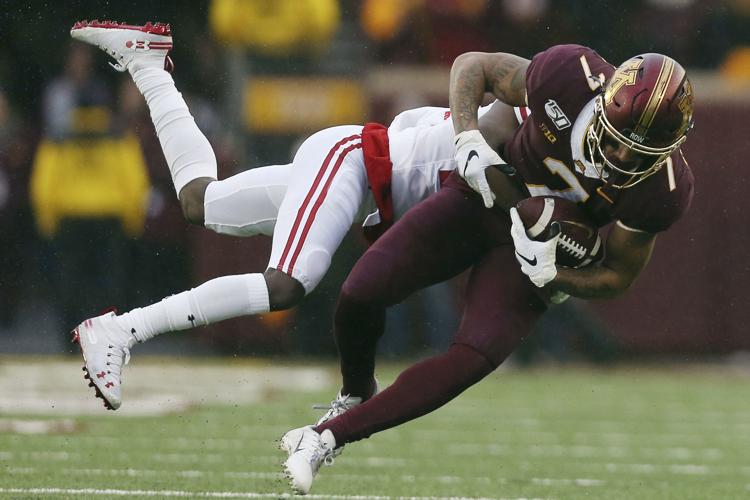 Badgers 38, Golden Gophers 17
Badgers 38, Golden Gophers 17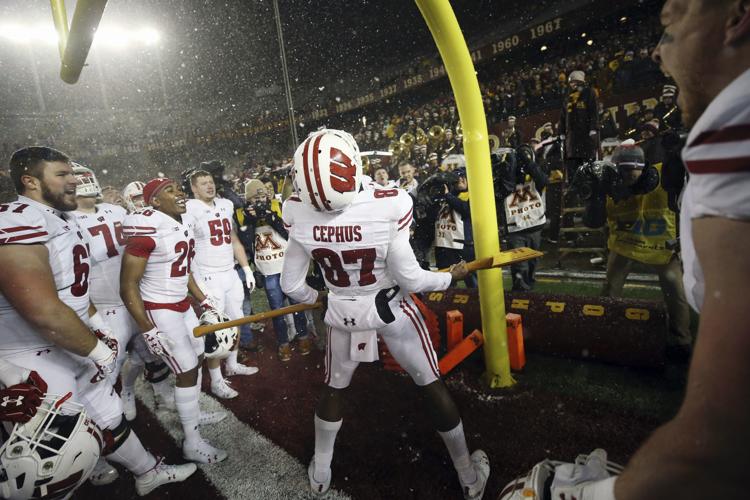 Badgers 38, Golden Gophers 17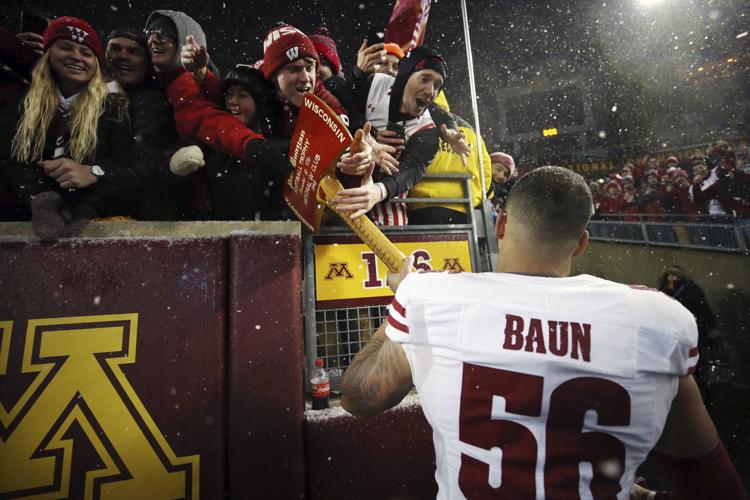 Badgers 38, Golden Gophers 17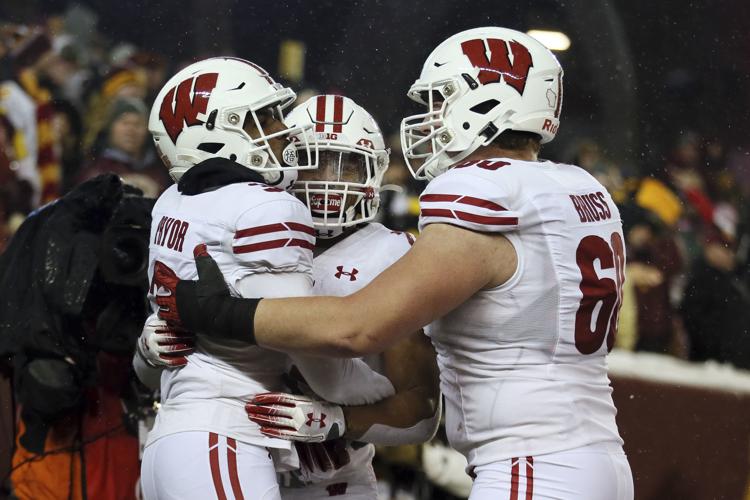 Badgers 38, Golden Gophers 17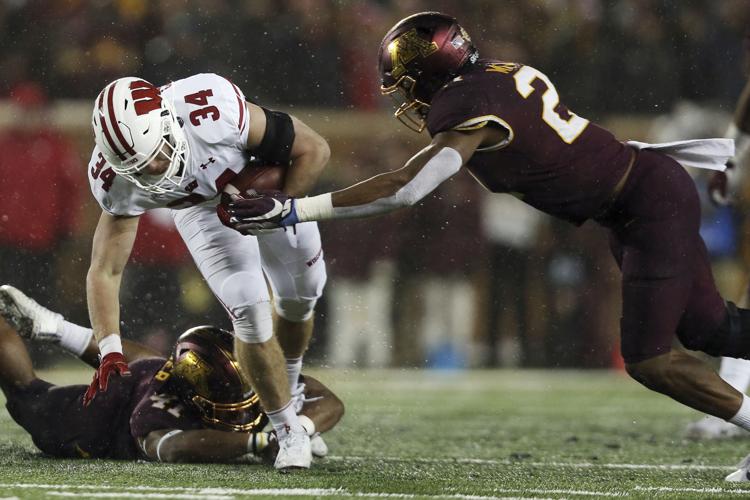 Badgers 38, Golden Gophers 17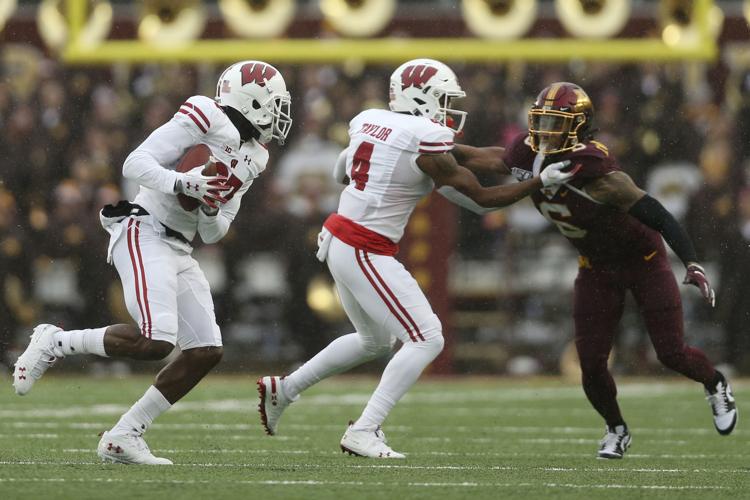 Badgers 38, Golden Gophers 17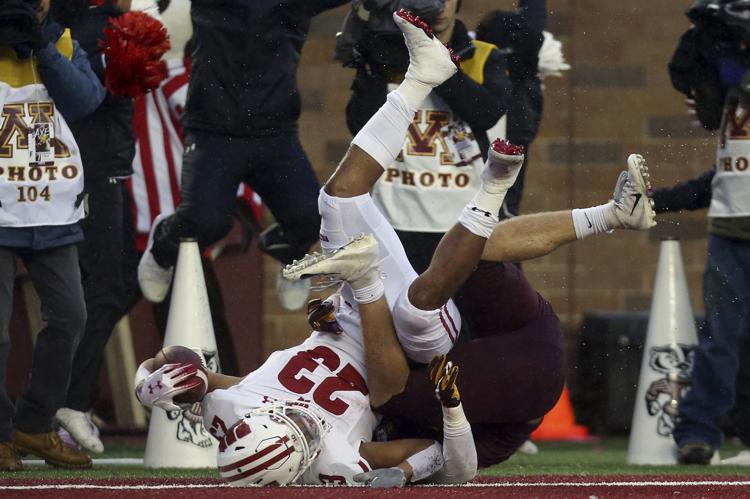 Badgers 38, Golden Gophers 17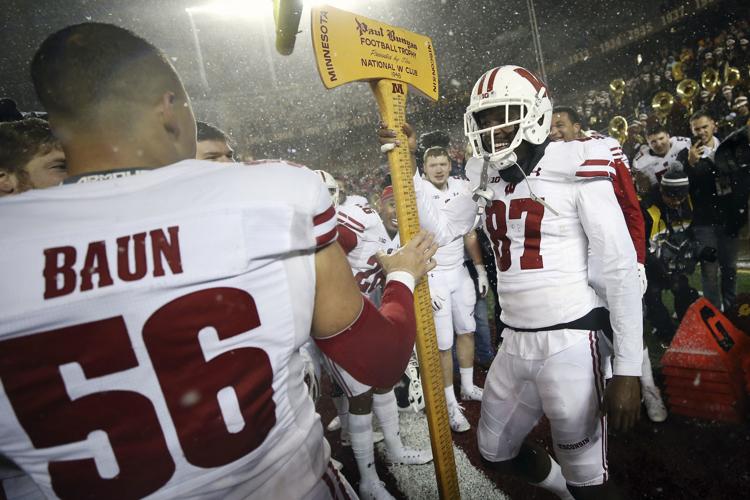 Badgers 38, Golden Gophers 17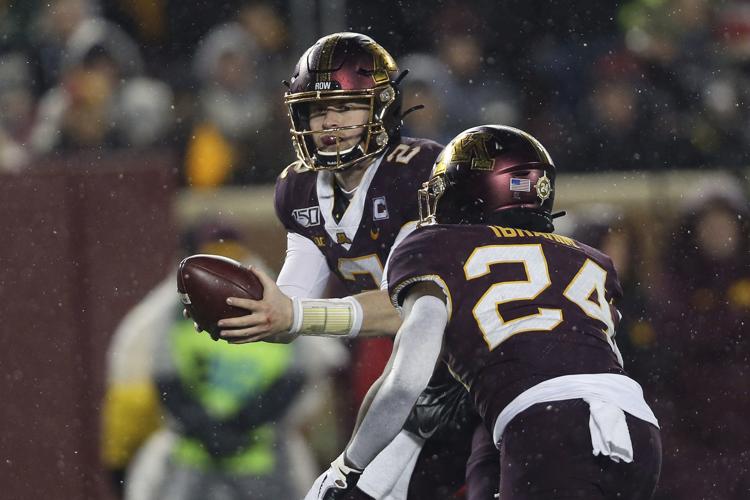 Badgers 38, Golden Gophers 17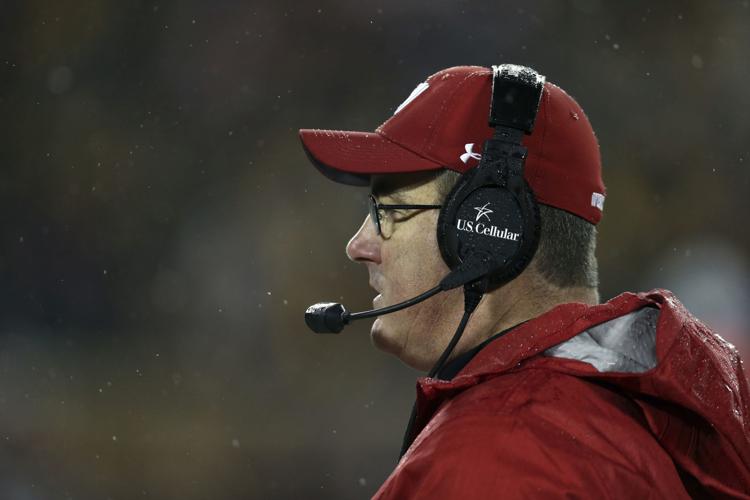 Badgers 38, Golden Gophers 17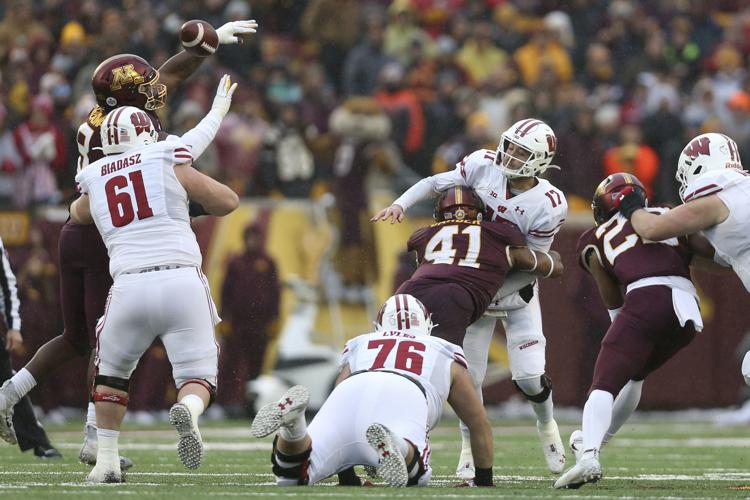 Badgers 38, Golden Gophers 17
Be the first to know
Get local news delivered to your inbox!