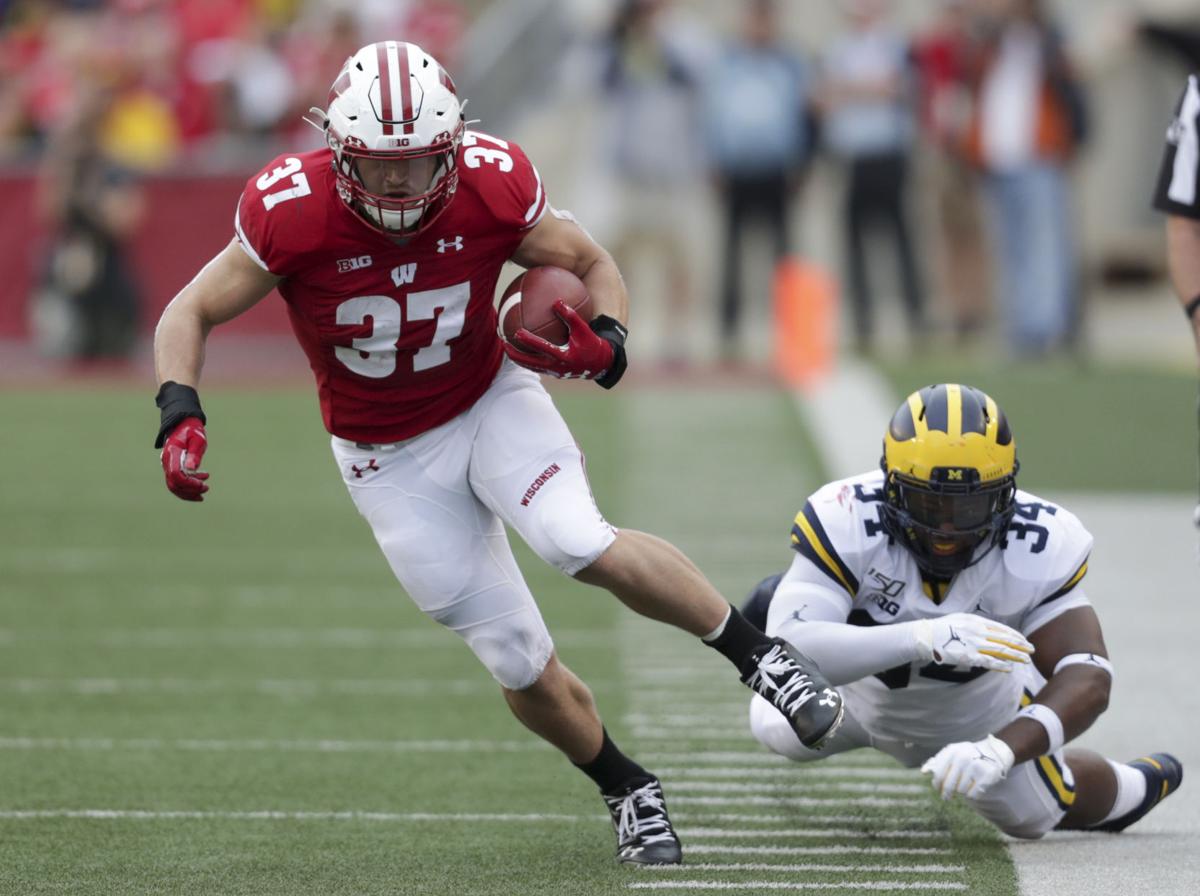 Known commodities are in short supply for the University of Wisconsin football team's offense.
Senior quarterback Jack Coan is out indefinitely due to a foot injury that required surgery on Tuesday. Losing an experienced player like Coan makes the question marks at other positions become even more pronounced. One of those spots needing a new leading man — or group, in this case — is running back.
The Badgers entered the offseason knowing they'd be replacing star tailback Jonathan Taylor after he posted one of the best collegiate careers by a tailback in just three years. UW coach Paul Chryst said the team will lean on three players — fifth-year senior Garrett Groshek, and redshirt sophomores Nakia Watson and Isaac Guerendo.
Even with his coach's statement, Groshek said he's imploring the entire group of running backs to prepare for their chances.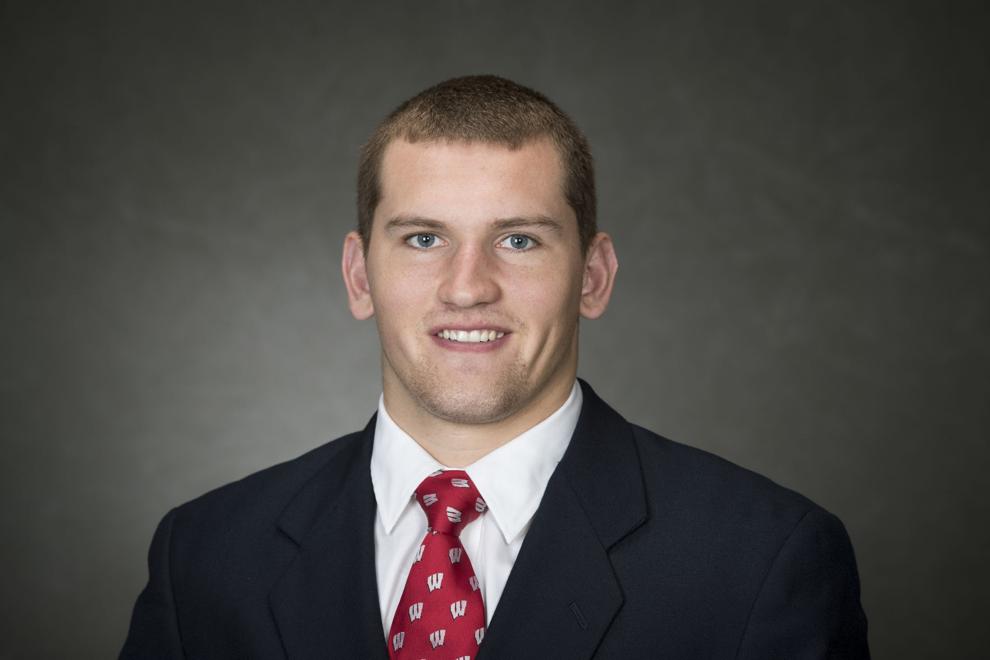 "I told the running back room that the fewest amount of running backs that we've used in one year is four since I've been here. We're going to need everybody, not just me, Nakia and Isaac, but everybody in that room," said Groshek, one of the team's captains last season. "We're all just going to be ready and feed off each other. I think we complement each other well."
Groshek served as a third-down back throughout Taylor's career. He's a trusted pass-blocker, but has shown the ability to make plays as a runner and a receiver. He's averaged 5.5 yards per carry and 8.6 yards per catch in his career, and he's played a variety of roles on special teams.
His leadership among the running back group and the team as a whole is special, offensive coordinator Joe Rudolph said.
"Sometimes it's hard to not just be in a moment for yourself, to not see things only in relation to you, how it affects you, and what the outcome is for you, what your results are. He kind of sees the big picture," he said. "I think it probably dates back to being a quarterback and being a leader of the team coming from high school, but he had that early on. I think it's a special quality. He's able to get a pulse of the offense, of the team. He's able to unite guys across position groups, across the sides of the ball."
As Taylor's primary backup last season, Watson had 331 yards and two touchdowns on 74 carries. But he knew that with more responsibility this year, he had to improve. A point of emphasis for Watson was understanding where the ball needs to be run in order to be effective.
At times last year, Watson would receive a handoff, sprint to where the hole was supposed to be and find himself staring at the backs of his linemen as opposed to a crease to run through. Learning the line's responsibilities and to be patient as blocks develop are important milestones for a back, and they take time. But Watson's power as a runner sets him apart, according to Rudolph, and it's that part of his game that Watson wants to showcase this season.
"I remember what got me here and that's pretty much what I go based off of. My running power, the ability to see the holes, I've come a long way with that stuff. That's what got me here, so that's what I've got to stick with," Watson said.
Guerendo hasn't been featured on offense much in his time at UW, but made his first splash play last season on a kickoff return against Minnesota. With UW up seven in the third quarter, Guerendo took the ball on a reverse and picked up 49 of the 56 total yards gained to ignite what would become a lopsided win. A receiver out of high school, Guerendo's speed and big-play ability gives the offense another threat to utilize out of the backfield.
The trio hopes their varied skill sets blend together for a dynamic backfield.
"The way that you kind of see things differently — it was the same thing when we were in the same room with J.T. — different people just see things in different ways, and our styles are a little bit different," Groshek said. "Being able to master different things I think helps us out as we keep growing and complementing each other."
Chryst said he trusts the group not to think they need to replicate what Taylor did for the Badgers, which included winning two Doak Walker Awards as the nation's top running back. They just need to be themselves, he said.
That's not always easy, given the tradition of running backs at UW, Watson said, but staying true to who they are is their path to success.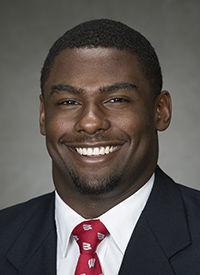 "We know what we have to do. We know we have big shoes to fill. And we know that we can't be someone we're not. We have to be Nakia, we have to be Grosh, we have to be Isaac. We have to play our football, the football that got us here," he said.
"We know that we can't try to be J.T., be Ron Dayne, be Melvin Gordon. We know we have to play our football."
---
How the Big Ten's COVID-19 testing protocol works at UW
There's a pre-dawn start
The testing staff arrives to the Badgers' training facility around 4:45 a.m. to start setting up. Starting at 6 a.m., there are scheduled times for players, coaches and staff to provide a sample for the testing process.
They can return to team rooms while awaiting results.
"That portion of the day adds just a tiny bit of time to their schedule," Moll said.
Testing is capped at 170 people
Under Big Ten regulations, the football team each week identifies 170 people who will be tested and can be in close contact as part of practices and games. Those who have tested positive for COVID-19 in the previous 90 days and have recovered aren't subject to testing, Moll said.
The group of 170 is considered to be Tier 1. A Tier 2 group includes other essential game personnel that aren't present on practice days but are required for games. The latter includes officials, team physicians and video staff, and they're tested both on game day and the previous day.
After a short wait, it's a quick test
Once the sample is collected, a reagent is added and the sample is placed on a card. After sitting for 15 minutes, it's inserted into a diagnostic machine that provides a result in about a minute.
The Big Ten said it is using Quidel's Sofia 2 SARS Antigen FIA test system. This video from Quidel shows how it works:
Moll monitors the test results and reports them to the football staff to confirm who can be on the field for that day's practice or game.
There's more testing if the result is positive
A positive rapid test triggers Moll to put the subject into isolation as a polymerase chain reaction test, which is considered more accurate but takes longer, is conducted to confirm the result.
If the PCR test also is positive, the person is put into 10 days of isolation and monitoring before cardiac testing and follow-ups with physicians.
A minimum 21-day absence is required if a positive is confirmed
A confirmed positive test requires a minimum 21-day absence from competition under Big Ten protocols. That could take a football player out from one-third of the nine-game schedule if he tests positive during the season.
"The message that we've tried to encourage our student-athletes to understand is to take every precaution to try to avoid this right now," Moll said.
It's not to be confused with a vaccine
Even with the enhanced testing, Badgers officials are stressing to athletes that they need to avoid situations where they could be infected with the coronavirus or risk a long absence from competition.
"It's important to note, and I know our student-athletes have taken this to heart: In no way, shape or form is there a belief that testing is a vaccine," deputy athletic director Chris McIntosh told the Athletic Board.
"Testing gives us the ability to practice and to compete in an environment that greatly reduces or eliminates the transmission of the disease. But it does not prevent the disease. For that, we need our student-athletes and our staff and our coaches to make responsible decisions."
A 'drastically different' look is ahead for 2020 game days
McIntosh extended the precautionary message to the team's fan base.
"Games in and around Camp Randall this fall are going to look drastically different than what we've all become accustomed to," he said. "There won't be tailgates taking place around our stadium. There won't be Badgerville. The union won't look like Union South normally looks on a game day.
"We would encourage everybody to stay at home and watch the game on television and cheer us on. We'll come back in the fall of '21 in a big way and get back to normal. But we all need to participate in the role that we can to make sure that we have a chance to play. We feel good about our chance right now but there's not a guarantee."