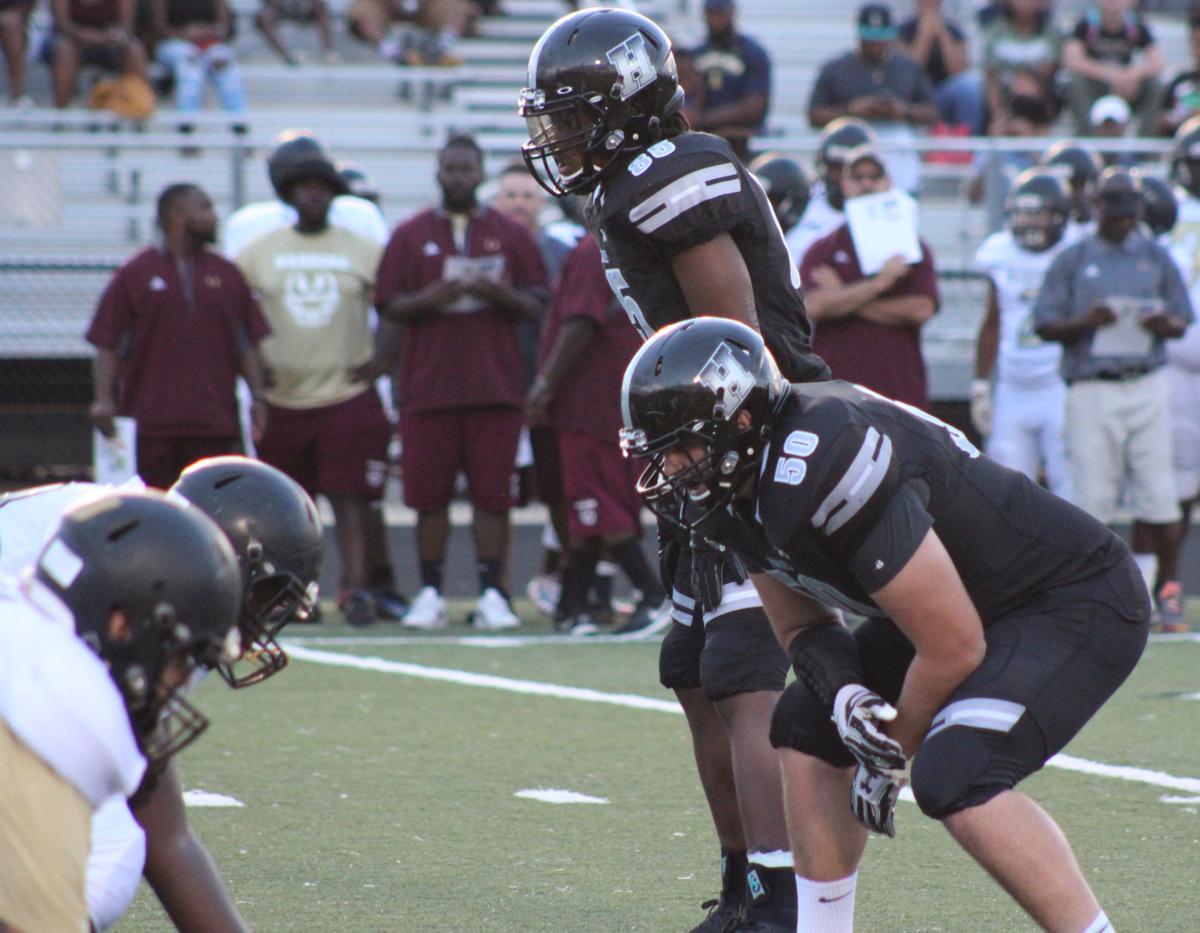 Gio Paez genuinely can't explain why his basketball interests suddenly vanished.
He had played the sport his entire life, even earning an athletic scholarship to Cathedral High in Los Angeles as a freshman before moving to North Carolina a year later. Immediately after undergoing a tryout at his new school, William Amos Hough High, he no longer felt the desire to continue with his career on the hardwood.
"That night I emailed the football coach," Paez said. "And he said, 'Be there in the weight room at 7 in the morning.'"
Former Hough football coach Miles Aldridge met with Paez hours later. After seeing his size and watching him run, he said, "We can work with this."
Less than two years later, the 6-foot-3, 285-pound Paez committed to the University of Wisconsin as a defensive lineman over offers from Texas A&M, Nebraska, Louisville, Kentucky, NC State and plenty more Division-I programs.
It's not as if no one foreshadowed this for Paez. His older brother once told him he had the motor and aggression to find success in football, but Paez "wasn't really feeling it."
Even Paez's eighth-grade AAU basketball coach told him his physicality and strength could make him a high-level football prospect if he ever decided to try the sport.
"I didn't necessarily think that it would happen this way," Paez said, "but it did."
Paez developed rapidly as a football player in just three seasons at Hough High, but he'll need to keep expanding his game after arriving in Madison this summer.
According to Matt Jenkins, who took over as head coach at Hough High in 2017, Paez needs to work on lowering his pad level and becoming proficient at multiple pass rush moves, along with more generally learning the nuances of playing defensive line at a major college football program.
Paez's athleticism provides a high ceiling, though, and his history as a basketball player taught him how to move well for someone his size.
"I don't even feel 285 pounds," Paez said. "I've played basketball, so I can run. I've got good feet. People say I don't ever know how big I am until I step on that field."
Guards Michael Deiter and Beau Benzschawel and tackle David Edwards could come off the board during the middle rounds of this week's NFL Draft.
Paez played everywhere on the defensive line for Hough High and could start out as a nose tackle in the Badgers' 3-4 scheme.
Jenkins actually believes Paez's best position is on offense — at center — but Hough High doesn't play anyone both ways. Despite his lack of experience at that spot, Jenkins said a number of schools offered Paez as an offensive player, including NC State and Georgia Tech.
In order to give those schools a quick look at Paez in that role, Jenkins threw him in at center for a few practice reps last spring.
"Eight total snaps, and he reached the three technique on zone three or four times," Jenkins said. "He's athletic, he's quick off the ball, he's got great hands, he's strong, he's thick in the lower body. He has all the makings to be really flipping good at that spot.
"He's an NFL center if he wanted to play there."
The nation's best running back recently joined the Badgers' track and field team, per a UW official, and is set to run in the 4X100-meter relay at the Penn Relays later this week.
Jenkins said Paez could certainly become successful as a defensive lineman at UW as well, though, and wouldn't be surprised if he contributed sooner rather than later.
If he does begin at nose this fall, the Badgers don't have much depth behind starter Bryson Williams.
Paez proved he's a quick learner during his three years at Hough High. Whether he eventually moves to offense or remains on the defensive line, he could flourish in time.
"He's smart," Jenkins said. "He learned the game every day. He's a student to it. He takes it serious. He takes what he's doing and looks at it as a craft, and he works to get better."
Be the first to know
Get local news delivered to your inbox!