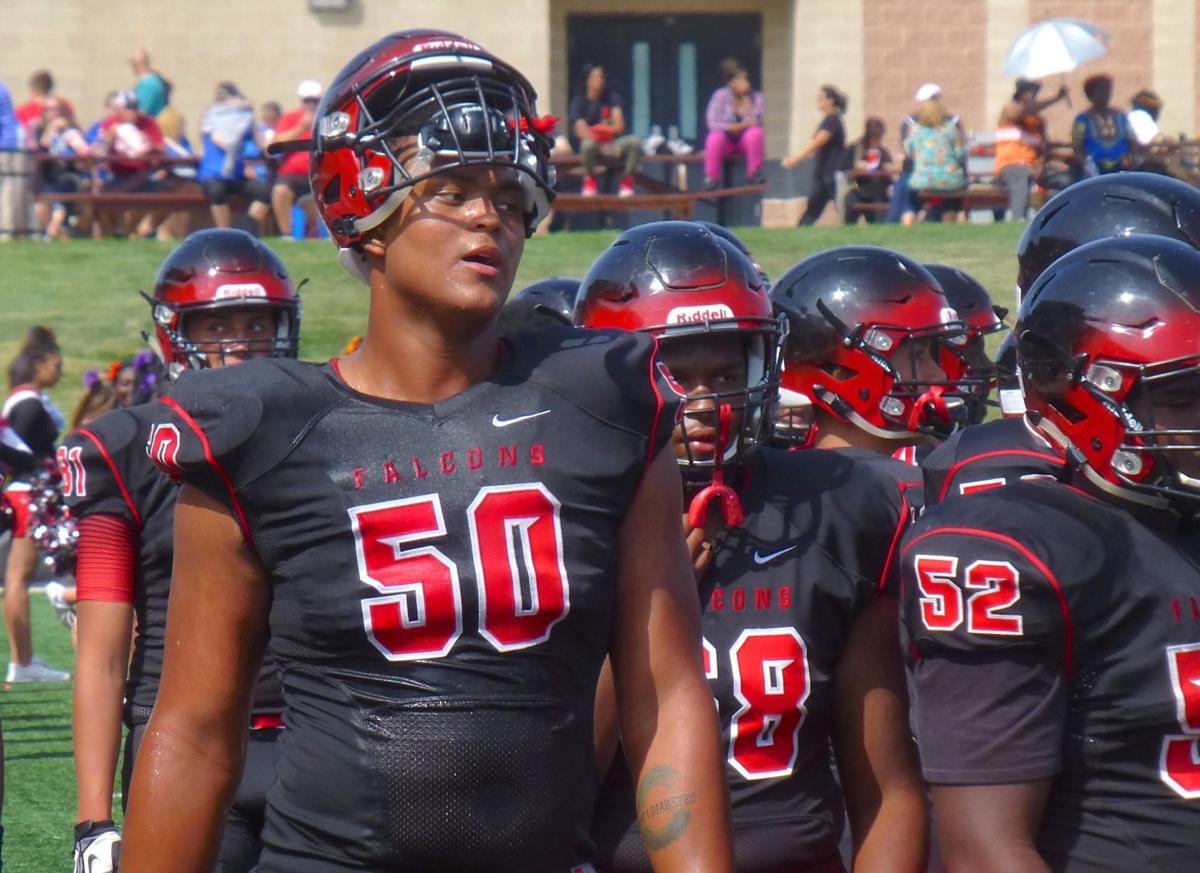 This current recruiting cycle for the University of Wisconsin came chock-full of excitement — from securing a five-star offensive tackle and potential quarterback of the future early on, to flipping four players from other programs over the final couple months.
The time for rankings and star-ratings, however, is coming to an end for what may become the highest-rated class in Badgers history.
"It's definitely flattering," quarterback Graham Mertz said. "But we all know that the minute we step on campus, that doesn't matter. You've got to produce. … We're all just ready to get up there and get to work."
All 19 of UW's scholarship commitments in the 2019 class signed with the Badgers on Wednesday, the first day of the early signing period. They are Mertz, offensive linemen Logan Brown and Joe Tippmann, defensive linemen Rodas Johnson, Gio Paez and Keeanu Benton, outside linebackers Spencer Lytle and Skyler Meyers, tight ends Hayden Rucci and Clay Cundiff, running back Julius Davis, inside linebackers Maema Njongmeta and Leo Chenal, safety Titus Toler, cornerbacks Semar Melvin, Dean Engram and James Williams, wide receiver Stephan Bracey and fullback Quan Easterling.
UW also added six preferred walk-ons in wide receiver Cam Phillips, kicker Blake Wilcox, inside linebacker Jackson Kollath, offensive lineman Logan O'Brien, outside linebacker Tatum Grass and long snapper Peter Bowden.
The class ranks in the top 30 nationally on all major recruiting sites, and its current spot at No. 27 in the 247sports composite would be the highest ever. The Badgers' current ranking of 25th on Rivals would be eight spots higher than UW's best on the site.
While the prospects know they'll need to justify those rankings once they arrive in Madison, they aren't brushing off lofty expectations, either.
"We definitely take pride in that," Davis said. "That's the beginning of starting something special for us. Just making history right there, being the best class and then using that as motivation to get better and then prove to everyone that we're going to be the best class Wisconsin's had. It's definitely motivation for us."
The Badgers' early pledges assisted heavily in building the class. They started a group chat on Snapchat to better communicate with one another and form early relationships with fellow commitments and always looked for opportunities to help recruit UW's targets who remained undecided.
Although many fans were fearful of Mertz de-committing after receiving a flurry of top offers after his junior year, he and Davis were two of the most active recruiters in the class.
Rucci also did his part after committing in February. By chance, he sat by Engram on the same flight to UW for a visit earlier this year. The two discovered their fathers played together at Penn State and started a friendship before Engram chose the Badgers in June.
"I can gladly say I talked to every single recruit before they committed besides Leo because he was the first," Mertz said. "We've all got a great relationship. We have a solid group chat going on. … We're all just sending each other pictures and texting all day — probably a little bit more than we should."
In an interview with BTN on Wednesday, UW coach Paul Chryst said, "Graham kind of shows a lot of the qualities of a really good quarterback in that he is the leader of this class in many ways. Certainly a great personality, and the other committed kids have really gotten to know him. … Already it's a close class. A number of them have done a great job of just staying in touch with each other."
While the class may ultimately rate more highly than any in UW history, it won't be easy for any incoming freshmen to step directly into a starting role.
Even so, the long-term expectations for the group still applies some pressure heading into their freshman seasons, Rucci said. Now that they're officially part of the program, the focus shifts from celebrating a successful recruiting cycle to making sure they're still considered one of the best when they leave Madison.
"I think in some regards, yes (there is pressure)," Rucci said. "That's why it's kind of good to, not to tune the noise out, but to kind of limit it and not really let it get to you. Don't be walking around with an ego or anything when you first get in there. Just stay humble and earn your spot."
---
BADGERS' 2019 SCHOLARSHIP SIGNEES
Notable: As one of the top-ranked recruits in UW history, Brown could compete for a starting spot sooner rather than later.
Notable: Mertz is arguably one of the most talented quarterback recruit the Badgers have ever brought in, although starting at that position as a true freshman is a big ask for anyone.
Notable: While Tippmann may not receive quite the attention of Brown, he could have the talent to ultimately become a multiple-year starter for UW.
Notable: Johnson committed last month and could give the Badgers more depth at nose guard after the departure of Olive Sagapolu.
Notable: Lytle comes from powerhouse St. John Bosco High and also held offers from Clemson, Notre Dame, Texas, Auburn and other big-time programs.
Notable: Rucci, whose father played offensive line at Penn State, garnered multiple Big Ten offers and already built a close relationship with Mertz.
Notable: A Menomonee Falls High standout and one of the long-time members of this class, Davis received offers from LSU, USC and others after his commitment to UW.
You have free articles remaining.
Notable: Njongmeta, from Lincolnshire, Ill., turned down a host of Ivy League offers to join the Badgers' 2019 class.
Notable: Chenal, a Grantsburg native, became the first member of the Badgers' class in September of 2017. His brother, fullback John Chenal, walked on at UW this year.
Notable: UW convinced Toler, a teammate of Lytle at St. John Bosco High, to flip his commitment from Colorado last week. USC also reportedly came in with a late offer.
Notable: Melvin, from powerhouse St. Thomas Aquinas High, joins the long list of recent Badgers defensive backs from South Florida.
Notable: While not the highest-rated recruit in the class, Paez held offers from Texas A&M, Kentucky, Nebraska, Louisville and NC State.
Notable: Engram turned down a reported offer from Penn State, where father Bobby Engram played wide receiver, to join UW's class in June.
Notable: Like Melvin, Williams is another cornerback from South Florida who opted to move north, despite reportedly holding an offer from the in-state Florida Gators.
Notable: Meyers flew under the radar until UW became the only Power Five program to extend a scholarship offer.
Notable: Benton, who committed back in May, is one of three defensive tackles in the class and was also a standout wrestler for Janesville Craig High.
Notable: Cundiff became the second tight end in the Badgers' 2019 class when he flipped from Kansas in October.
Notable: A teammate of Brown at East Kentwood High in Grand Rapids, Mich., Bracey flipped from Western Michigan in November.
Notable: Easterling flipped from Akron on Dec. 9 and could fight for early playing time after the departure of senior fullback Alec Ingold.