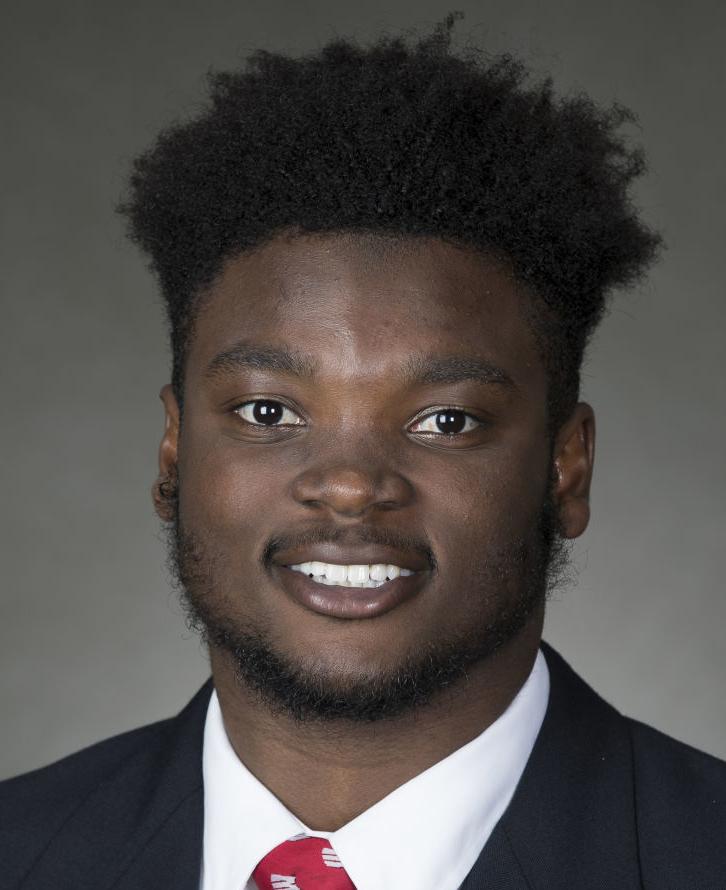 Chris Orr won't personally benefit from the changes coming to college sports.
The senior linebacker for the University of Wisconsin football team will be years removed from his collegiate career when players start to benefit from their name, image and likeness. That future is becoming reality quickly after a bill was passed in California, and followed by similar bills being introduced by other states including Wisconsin, that bucked the NCAA's current model in which athletes cannot be paid outside of their scholarship and cost-of-living stipends.
Orr sees the benefits that can come from college student-athletes profiting from their status, and thinks concerns of unintended consequences are overblown.
"I think it's cool. I think there's a win-win on each side. It'd be too hard to set an amount to pay student-athletes, it'd be too hard to be like, 'We're going to give each student-athlete $10,000,'" Orr said. "With allowing you to make profit off your name, image and likeness, you get to set your own market as a student-athlete. There's a big illusion that everybody's going to get millions of dollars, that's not the case at all."
The NCAA's Board of Governors last week directed its three divisions to draft new rules on student-athletes benefiting from their names, images and likenesses, and to have those rules enacted by January 2021. It was a marked shift of approach by the NCAA after years of opposing student-athletes monetizing their time in college, but was needed to avoid state-by-state differences that would create an uneven playing field and legal challenges for the organization.
Much is still to be determined with how new NCAA rules and perhaps nationwide bills could be written. The NCAA's goal to "modernize" its rules while staying within the framework of the "collegiate model" creates some confusion on how those two ideas mesh.
UW coach Paul Chryst said Monday he's is in favor of things that benefit student-athletes, but said it's still very early in the process and he doesn't know what the new rules will look like.
You have free articles remaining.
Register for more free articles
Stay logged in to skip the surveys
"If there's a way that we can, we'll always do it within the rules, but if we can do it and it's better for our players, all student-athletes, then we're all-in," Chryst said. "Certainly it's there, it's happening. I don't know whether we all know exactly what it's going to look like, but all these things, you've got to get ahead of it."
Last week, when the Wisconsin bill was reported, UW issued a statement that read, "Wisconsin supports the efforts of the NCAA and the Big Ten Conference to enhance support of student-athletes that is tethered to education. We look forward to working with the Conference and the NCAA as appropriate rules for the use of name, image and likeness are developed."
Chryst said UW's administration has been discussing for years how it will handle rule changes like these, and he has faith the administration will be proactive in helping coaches and players when the rules change.
Badgers defensive coordinator Jim Leonhard was asked about the California law and other states' similar bills early last month. Leonhard, who played at UW before a 10-year career in the NFL, said he likes the idea of players profiting from their names, images and likenesses, but change needs to be across the board.
"Something's going to happen, right? If we think this is going to be passed in certain states and not other states and it's going to be a level playing field, then we're all kidding ourselves," he said. "If the NCAA thinks that it's going to be allowed in certain places and not in others and we're not going to change any legislation, I'll believe it when I see it either way."
One area of concern is how the new rules will impact recruiting. The Board of Governors' guidelines state new rules need to shield recruits from third-party influence, effectively saying recruits can't be convinced to enroll at or transfer schools due to sponsorship opportunities.
While this issue is far from being settled, Orr thinks there's a way that all parties gain from opening the door to sponsorships.
"The NCAA doesn't have to keep answering the question of, 'What are you going to do to pay these student-athletes?'" Orr said. "(Student-athletes) set your own market if you want to go into getting sponsorships, or whatever the case is, and now you can go work (for money)."