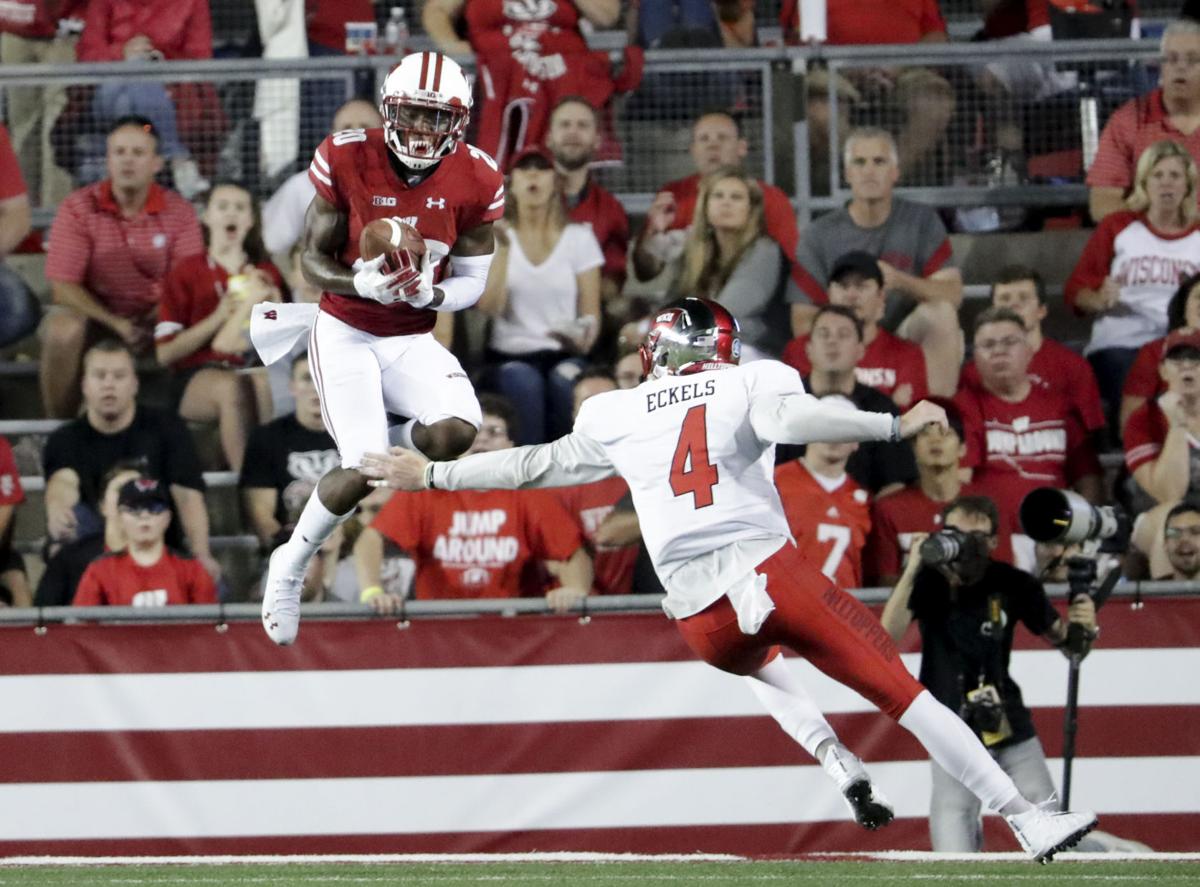 As the University of Wisconsin football team prepares to kick off the 2021 season, the Wisconsin State Journal is offering an unprecedented inside look at this year's roster.
From players breaking down their teammates' performances in camp and what to expect this season, to beat reporter Colten Bartholomew sharing his expertise on key position battles and players to watch, we've got Badgers fans covered.
In the ninth part of our position-by-position breakdown series, UW wide receiver Kendric Pryor breaks down the Badgers cornerbacks as we take an in-depth look at the group:
Depth chart
Projected starters — Ht.; Wt.; Yr.; Hometown
Faion Hicks — 5-10; 192; Sr.; Miami
Caesar Williams — 6-0; 188; Sr.; Grand Prairie, Texas
Dean Engram — 5-9; 168; So.; Columbia, Md.
Alexander Smith — 5-11; 176; Jr.; Culver City, Calif.
Donte Burton — 5-10; 183; Jr.; Loganville, Ga.
Semar Melvin — 5-11; 170; So.; Pembroke Pines, Fla.
Deron Harrell — 6-2; 180; Sr.; Denver
Amaun Williams — 5-10; 182; Redshirt Fr.; Milwaukee
Max Lofy — 5-10; 181; Redshirt Fr.; Colorado Springs, Colo.
Al Ashford III — 6-0; 175; Fr.; Denver
Ricardo Hallman — 5-10; 173; Fr.; Miami
Teammate's take
Overview
The secondary is going to get challenged often with the way the Badgers' front seven stops the run — fifth in the country at 96.1 yards per game last season. The cornerbacks held up well for the most part, allowing just more than 200 yards per game, which ranked 31st in the FBS. The group as a whole was up and down last season, playing well enough to win against top-notch receivers like the ones Indiana featured a year ago, but losing others like Iowa's Ihmir Smith-Marsette for multiple big plays. The cornerbacks lost multiple one-on-one battles during the Duke's Mayo Bowl before the linebackers and safeties jumped four passes for interceptions in the second half.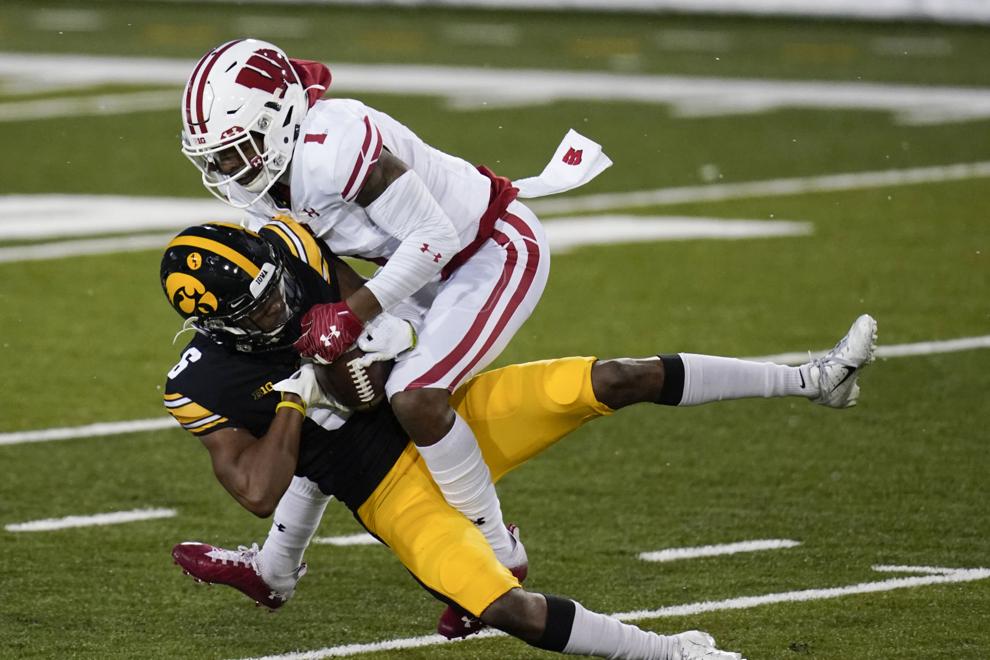 Having veterans like Faion Hicks (above) and Caesar Williams return this season provides stability at the top of the rotation. Hicks added to his portfolio by adding nickel corner duties to his plate last season, a role that will continue in 2021.
"Me getting that inside experience last year, I feel confident following a guy if he moves inside, I can go inside and play that, too," Hicks said.
Williams proved often that he could be a tough, physical corner, even if the physicality drew flags a little too often for his liking. Both players have said they've learned how to fine-tune their technique under new position coach Hank Poteat and they're looking to turn tight coverage into interceptions. No UW cornerback had an interception last season.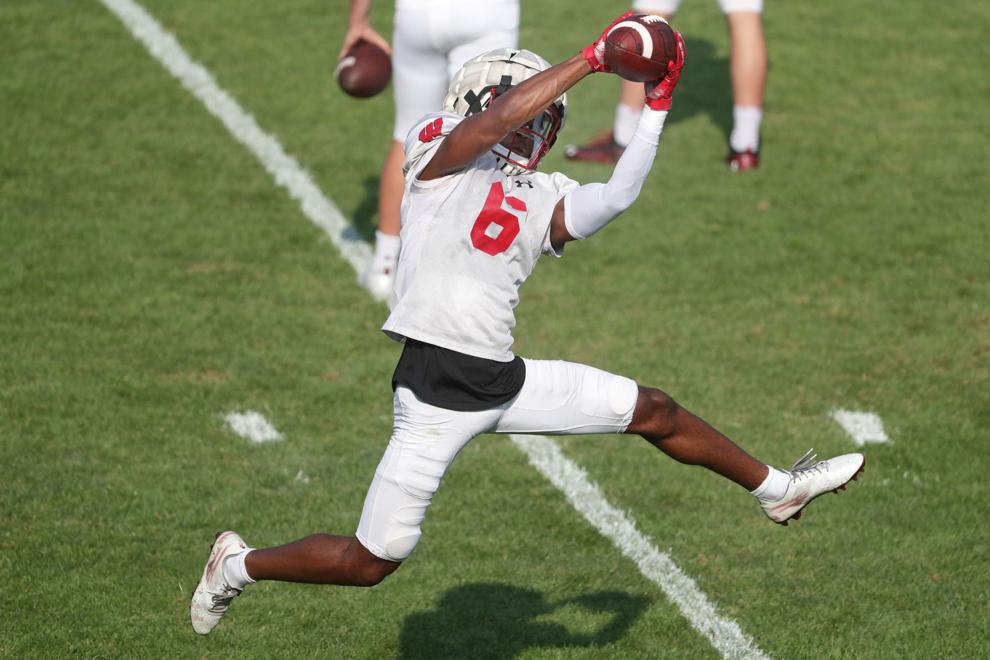 The springtime battle for the third cornerback spot between Dean Engram (above) and Alexander Smith continued into fall camp, with both having good days. The Badgers were in nickel packages, meaning a third cornerback on the field, for 70% of their snaps last season, so third corner is basically a starting position at this point. Defensive coordinator Jim Leonhard said neither player has pulled ahead in the competition, so the player in that spot might be determined on a weekly basis depending on practice performance.
Semar Melvin was limited to three games last season, but he came on strong toward the end of the 2019 season and will be in the rotation. Leonhard has shown as a coordinator that he'll rotate players to keep them at full speed throughout a game, and this corner group should have enough players ready to allow that to happen.
One charge Poteat had when joining the UW staff was helping his group better balance the physicality with which they play and giving enough space to not draw penalties. The corners say Poteat has taught them more about footwork at the line of scrimmage and how to engage a receiver in press coverage without fouling.
Ready to make a leap
Smith has been a strong special teams player for UW the past two seasons, with a memorable blocked punt against Ohio State in 2019. He looks smooth in and out of breaks in coverage and at 5-foot-11, he can cover a range of receivers without giving up much in the way of size.
Looking ahead
Poteat has seen encouraging things from the young cornerbacks, in particular freshmen Al Ashford III and Ricardo Hallman, during the summer and fall camps. Reps will be hard to come by for them this season, barring injury, but things are set up well for them to get their chance next year. UW already has secured verbal commitments from two corners in the 2022 class.
The number
5.13 | Yards Faion Hicks allowed per target last season, per Pro Football Focus. That was the lowest among UW corners targeted at least 10 times in 2020.
---