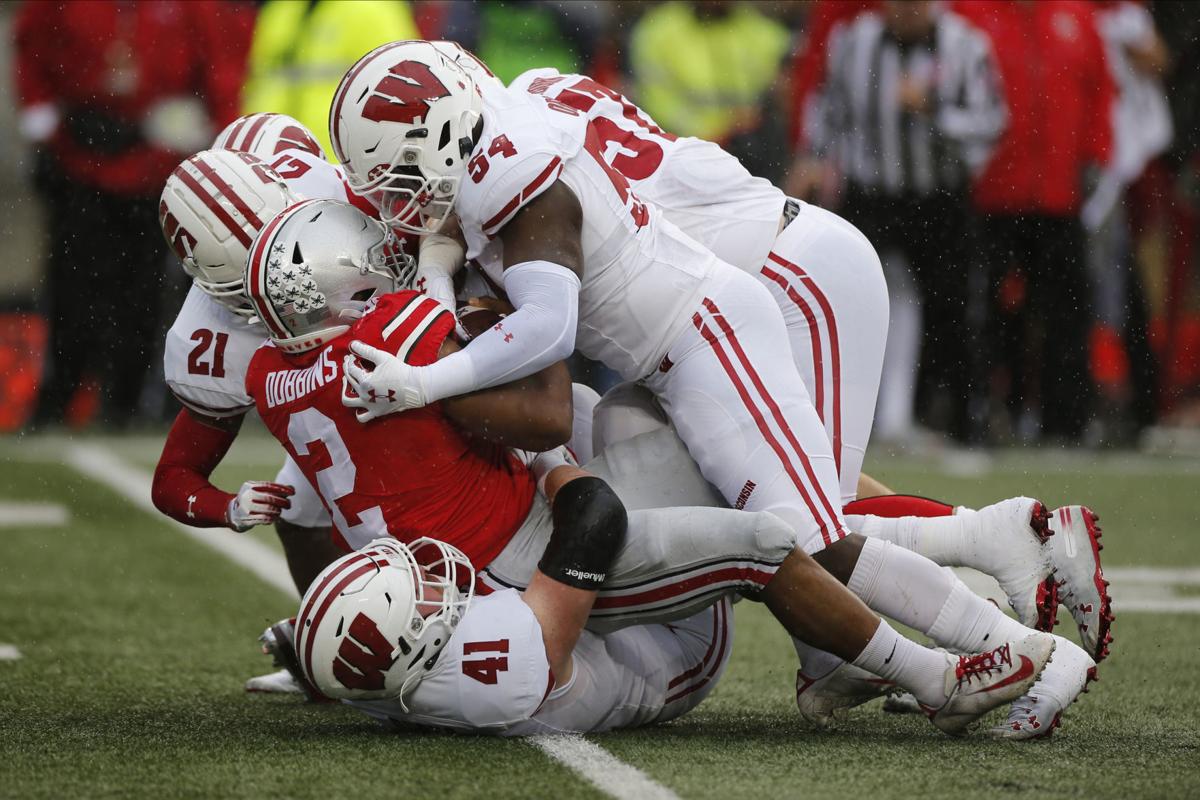 COLUMBUS, Ohio — For a brief moment, Alexander Smith had given the University of Wisconsin football team a major shot in the arm Saturday.
The redshirt freshman cornerback out of Culver City, Calif., came off the left side of the punt-block team, got by his blocker and got a hand on Drue Chrisman's punt early in the third quarter. The ball didn't make it back to the line of scrimmage before flying out of bounds, giving the Badgers the ball at Ohio State's 30-yard line.
The Badgers scored three plays later to get back into the game. Smith and UW didn't sustain the momentum gained from the play in the 38-7 loss at Ohio Stadium, but it was one of the first impact plays of Smith's young career with the Badgers.
"Really, it was just a simple block we have installed. We've been practicing it since fall camp," Smith said. "Coming off the edge, just taking it off the foot, we practice it every week, so it was just taking it from practice to the game."
Smith, who has seen action in each game this season as a special teamer and reserve in the secondary, was able to partially block the kick despite a late shove from OSU's Tuf Borland, a personal protector on the punt team. It was the program's first blocked punt since A.J. Jordan's block at Rutgers in 2014.
"It's always good to get momentum. A big play can start anything, and I was just trying to do that. Make a play for my team so we could get something started," Smith said.
The Buckeyes mixed uses of rugby-style punts and traditional punts Saturday. UW coach Paul Chryst said he and his staff believed they'd have a shot at blocking one of the traditional kicks if the players executed.
"You've got to go and make that play. I thought the guys were prepared for it and then had an opportunity to make a play, which was, at that point, big," Chryst said.
The Buckeyes answered with four consecutive touchdowns drives, pulling away with their seventh 30-plus-point win of the season.
"We just didn't capitalize on the opportunities we were given. At the end of the day, scoreboard shows that," Smith said.
Cruickshank takes snaps
The Badgers debuted a wildcat formation for the first time this season, with receiver and kick returner Aron Cruickshank assuming quarterback duties.
The sophomore from Brooklyn, N.Y., kept his first snap in the first quarter and rushed for 27 yards, before handing off to Jonathan Taylor on the next snap, a read play. Cruickshank played quarterback in high school, and said the Badgers had been practicing the formation for the past two weeks.
"I was happy to get back there, though," Cruickshank said.
Cruickshank wouldn't confirm if the Badgers' wildcat package has any passing plays to deploy, but said he "hopes it's coming."
Scheming for Baun
Senior linebacker Zack Baun has been a force off the edge as a pass rusher for the Badgers, and the Buckeyes had trouble stopping him from making plays, as he tallied 10 tackles and a sack.
But one wrinkle OSU showed forced Baun far away from quarterback Justin Fields and the line of scrimmage. At least on three occasions, when the Buckeyes lined up in empty sets — no running back and five receivers — Baun lined up over outside receivers.
One deep pass attempt toward Baun went far over the intended receiver's head and out of bounds, but Fields lofted a throw toward the end zone and Baun committed pass interference while breaking up the throw. That play set the Buckeyes up with a first-and-goal at the 9, and they scored three plays later.
"They ran a lot of X-over, X-on concepts. That's what we've been seeing all season," Baun said.
Coan shows mobility
UW quarterback Jack Coan routinely had little time to throw from the pocket against OSU, with defensive end Chase Young causing havoc in the backfield. But he did create time for himself with steps up into the pocket and even showed the rushing element to his game that hadn't been seen in recent weeks.
He rushed twice for 14 yards on a third-quarter drive that stalled inside the Buckeyes' 40.
No rotating on offensive line
For the first time this season, UW used the same five offensive linemen until the game was lopsided.
The Badgers stuck with left tackle Cole Van Lanen, left guard David Moorman, center Tyler Biadasz, right guard Jason Erdmann and right tackle Logan Bruss throughout the game, eschewing the rotation at guard and sometimes tackle they had used.
Reserve tackle Tyler Beach was used in short-yardage situations as a fullback as well.
Strong day for Lotti
Anthony Lotti, UW's senior punter, dealt with adverse conditions — namely a driving rain that didn't let up until the fourth quarter — and had one of his best games of the season.
He averaged 43.3 yards on seven punts, 3.3 yards better than his season average. He pinned three kicks inside the 20, and tackled OSU punt return Garrett Wilson in the third quarter to stop what might've been a touchdown.
---
Photos: Ohio State Buckeyes roll over Wisconsin Badgers in Big Ten showdown
Buckeyes 38, Badgers 7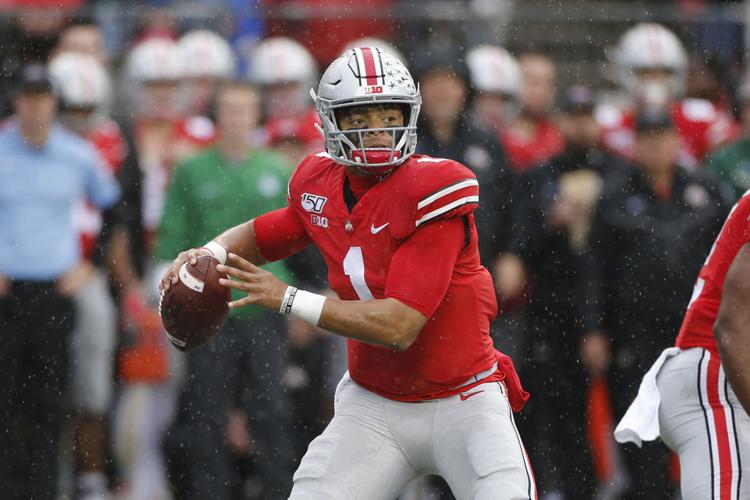 Buckeyes 38, Badgers 7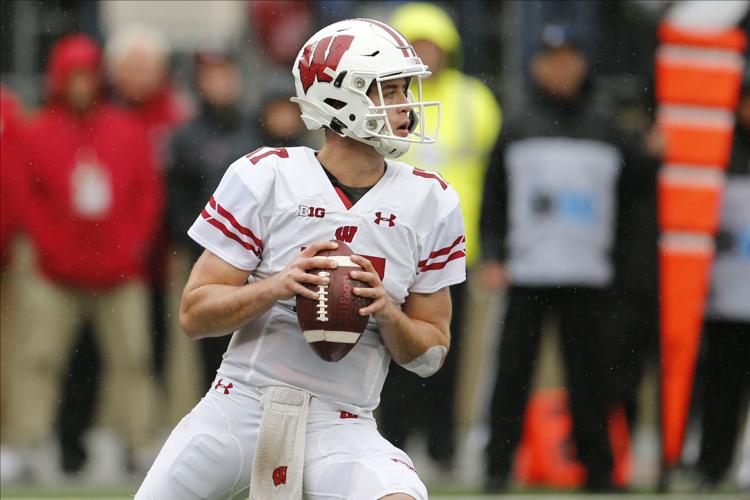 Buckeyes 38, Badgers 7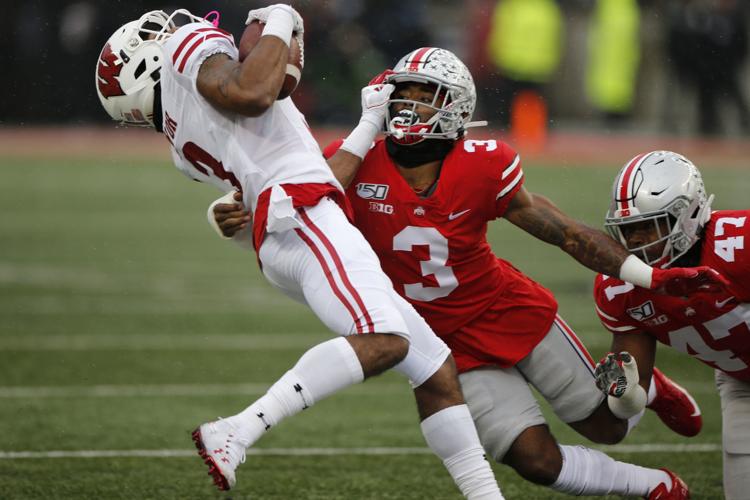 Buckeyes 38, Badgers 7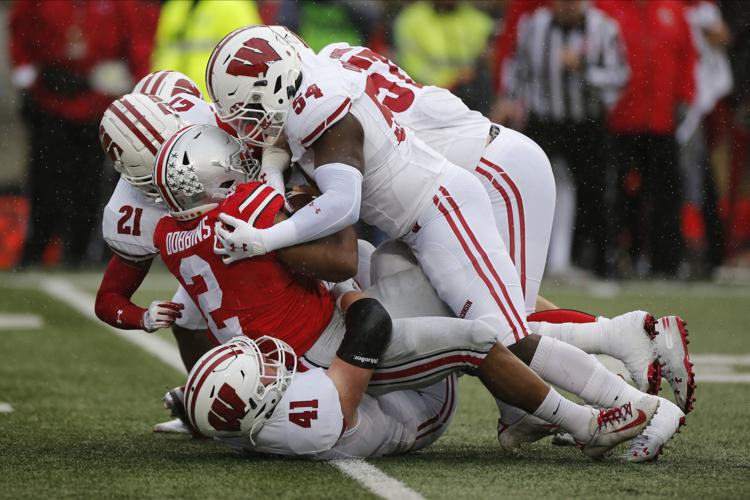 Buckeyes 38, Badgers 7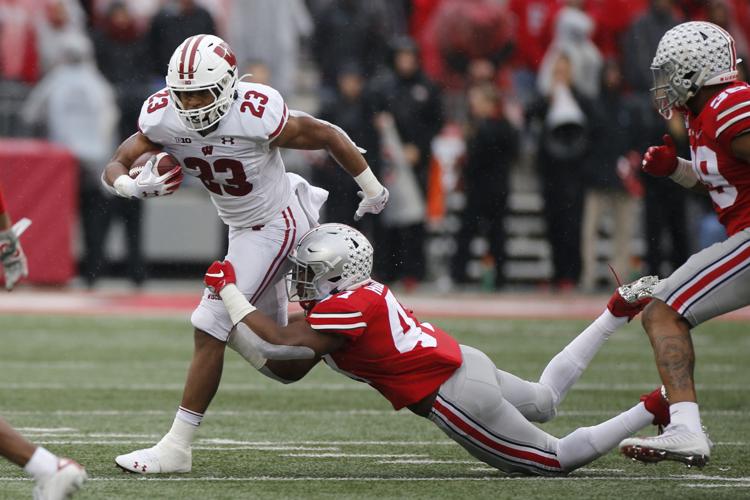 Buckeyes 38, Badgers 7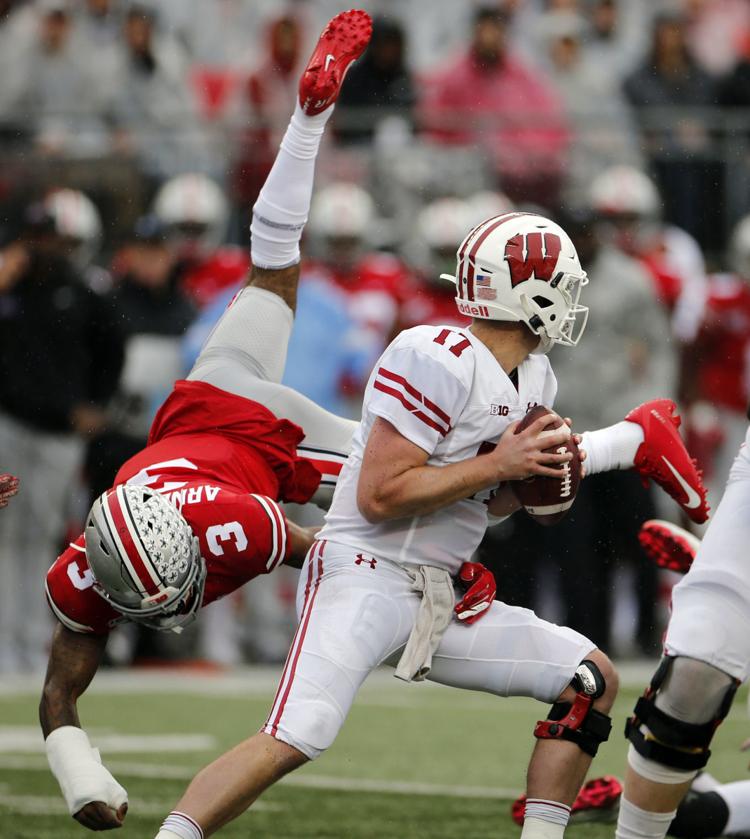 Buckeyes 38, Badgers 7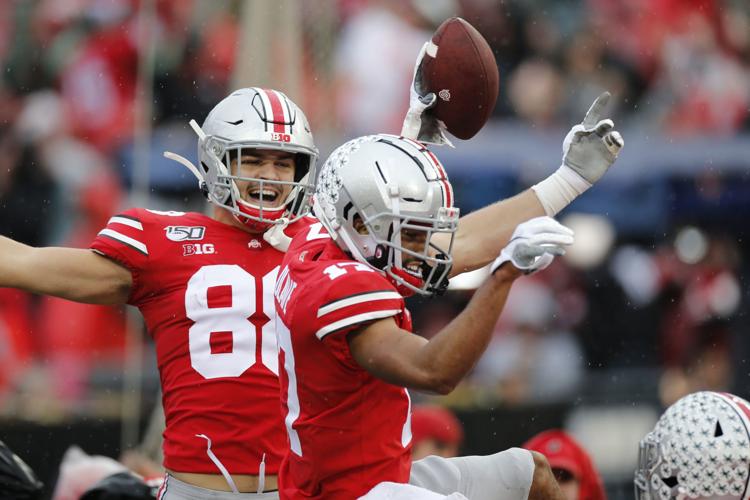 Buckeyes 38, Badgers 7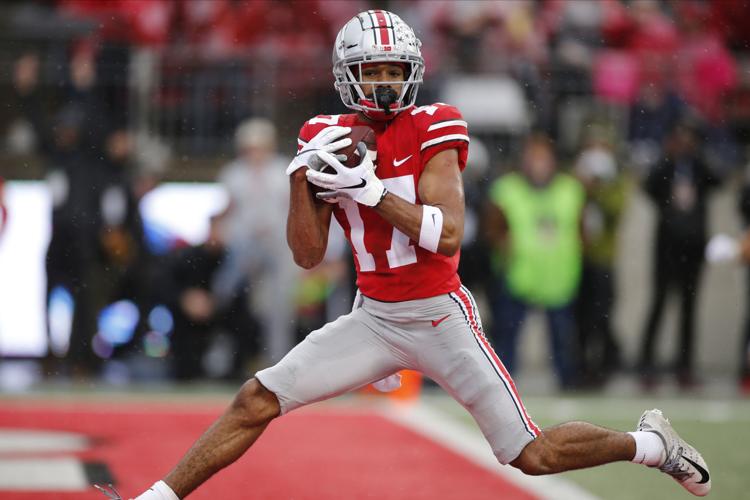 Buckeyes 38, Badgers 7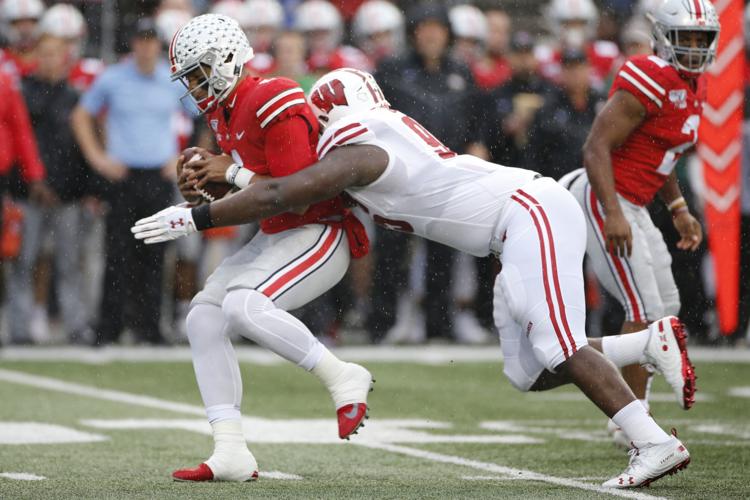 Buckeyes 38, Badgers 7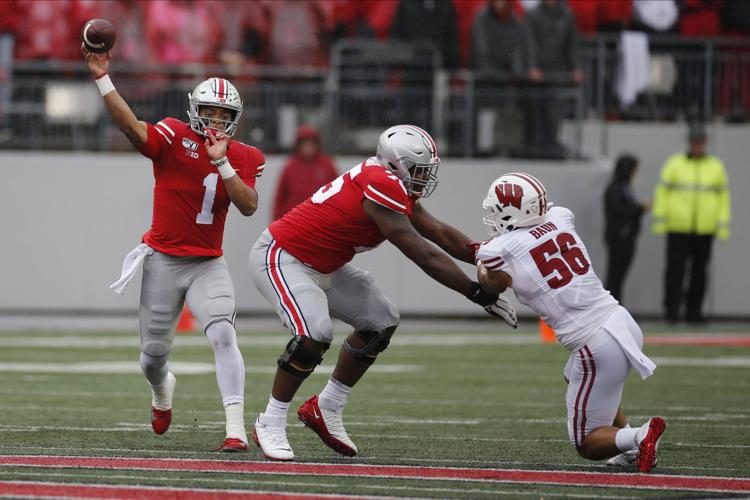 Buckeyes 38, Badgers 7
Buckeyes 38, Badgers 7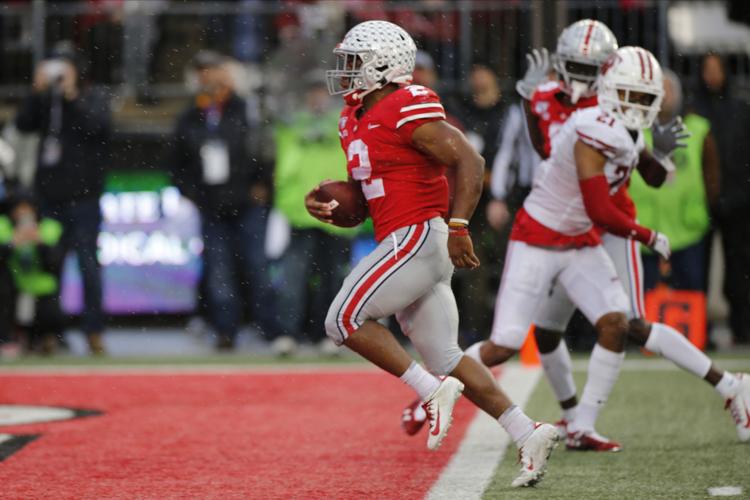 Buckeyes 38, Badgers 7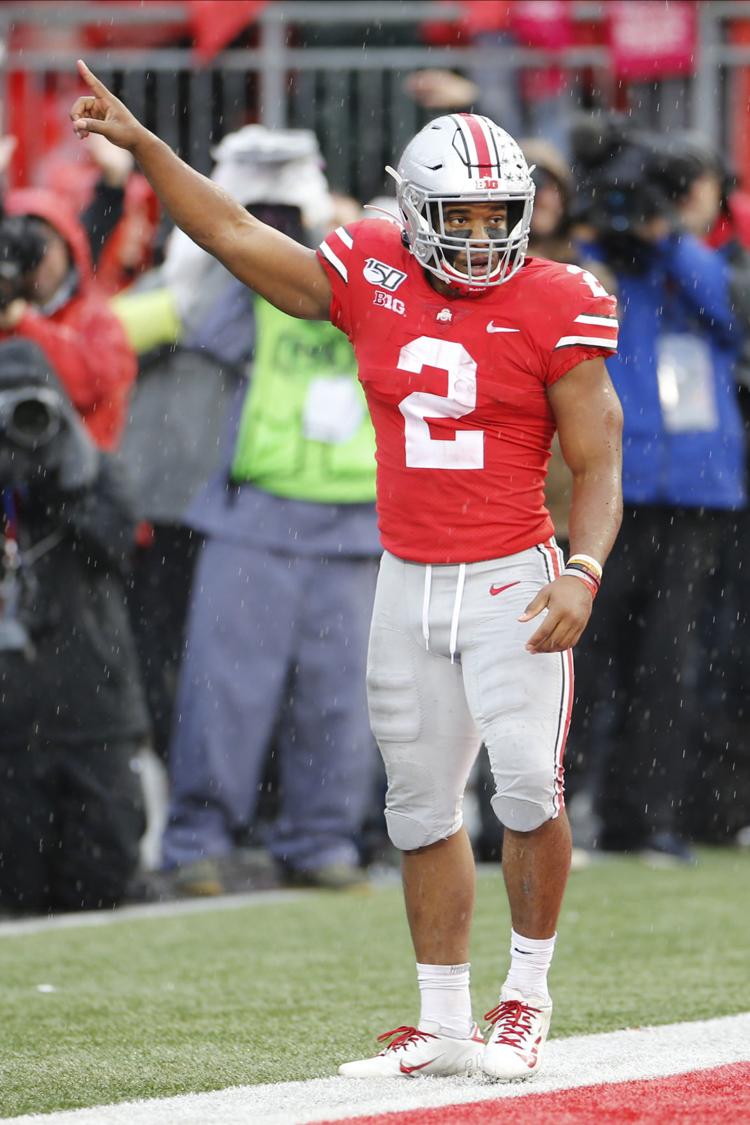 Chase Young, Jordan Fuller celebrate, AP photo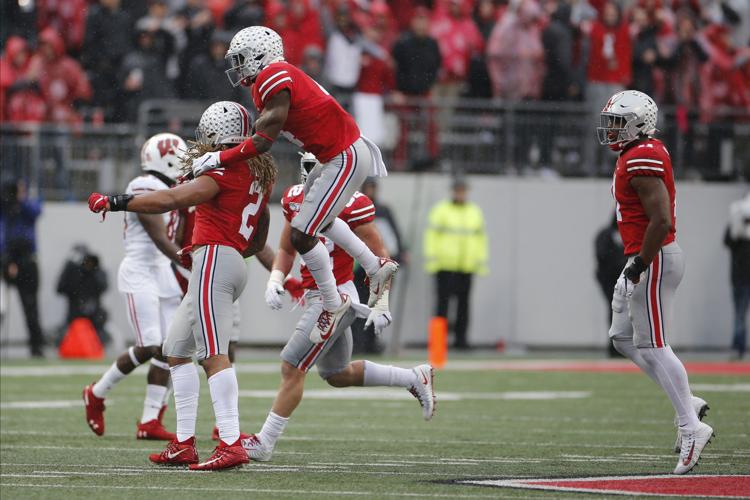 Buckeyes 38, Badgers 7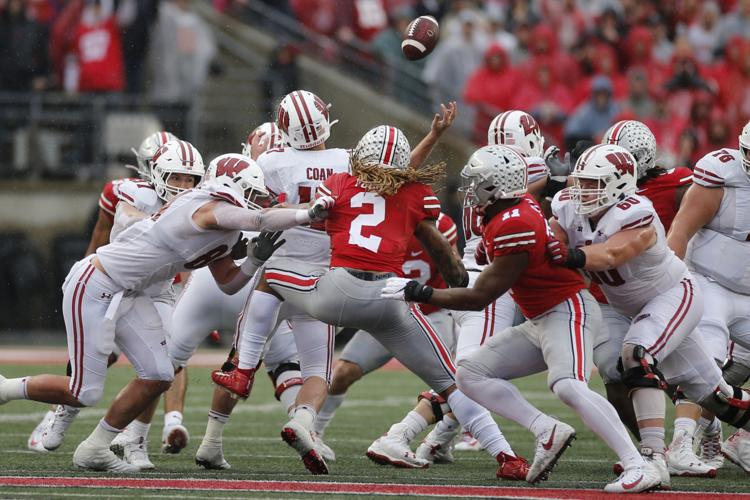 Buckeyes 38, Badgers 7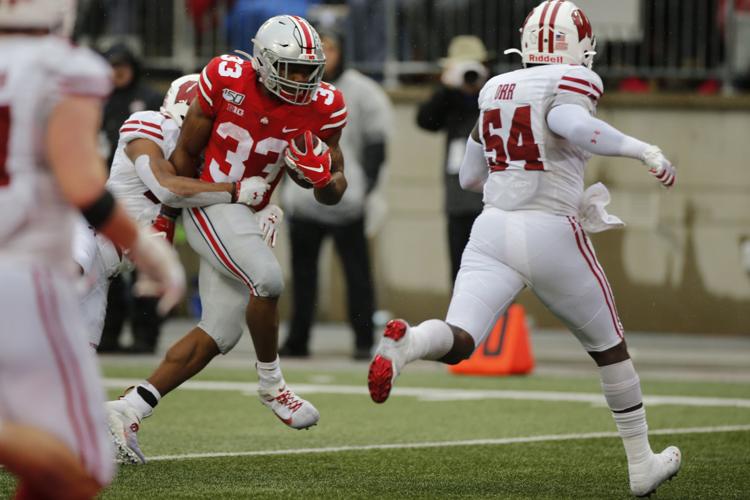 Buckeyes 38, Badgers 7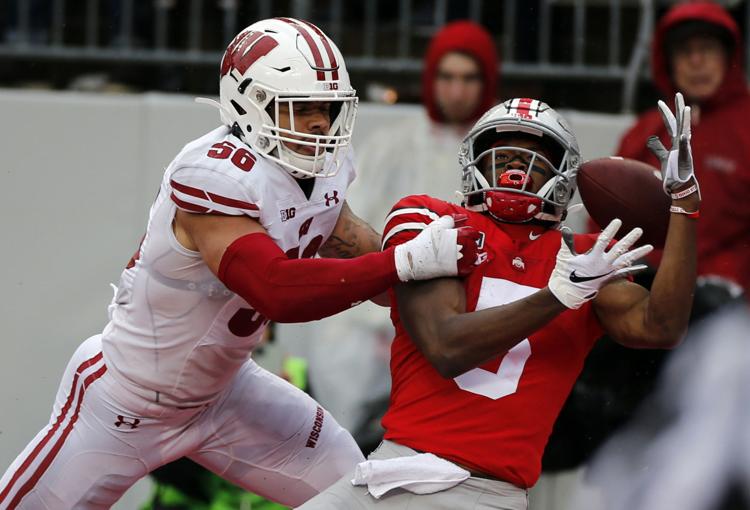 Be the first to know
Get local news delivered to your inbox!