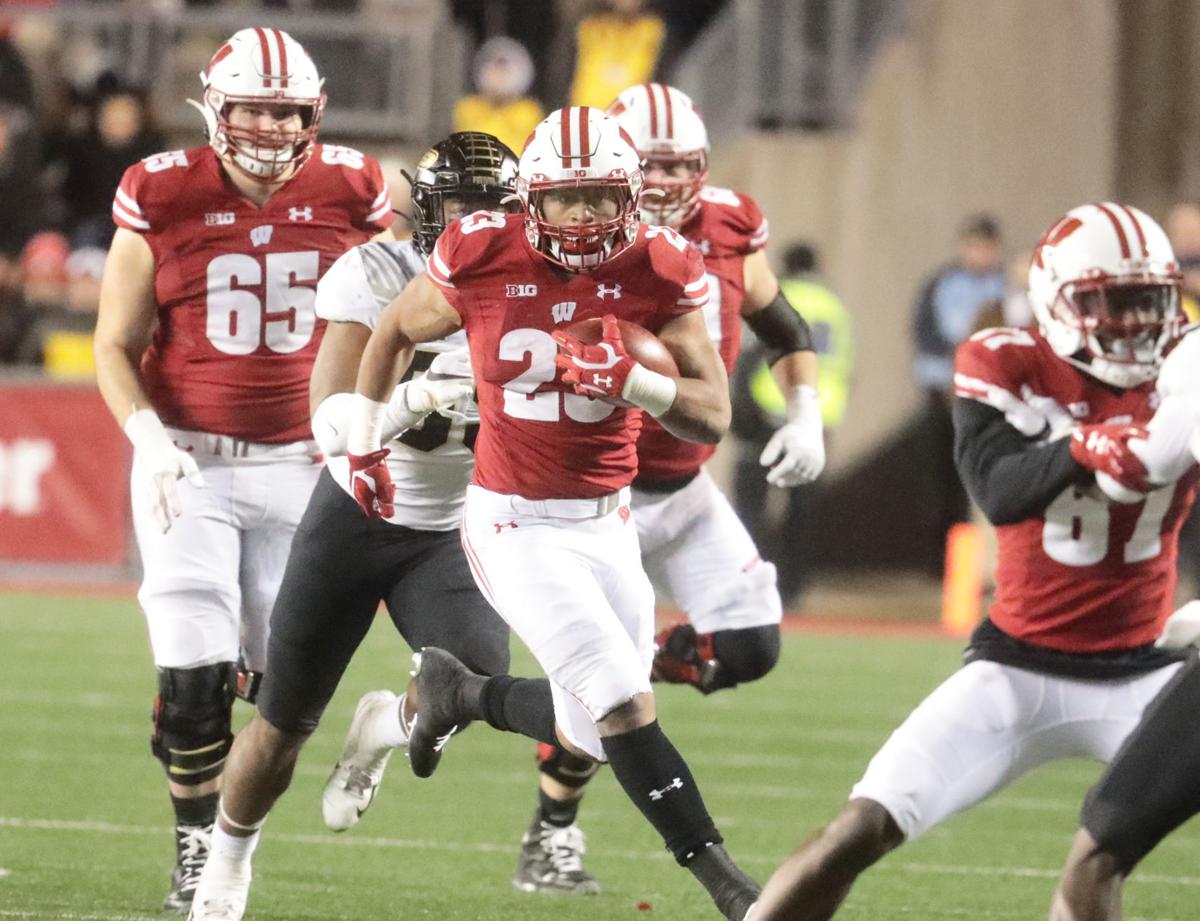 Jonathan Taylor hasn't announced yet if this will be his last season with the University of Wisconsin football team.
But the scene that played out before the Badgers' final drive of Saturday's 45-24 win over Purdue certainly made it seem as if Taylor, a junior running back, had played his final snaps in Camp Randall Stadium.
UW (9-2, 6-2) made its way onto the field looking to chew up the final two minutes, 19 seconds of the game. The Badgers' offense was huddled and waiting for a play call when coach Paul Chryst called a timeout. Senior running back Bradrick Shaw entered the game for Taylor, and Taylor was given a standing ovation from the crowd as he jogged to the sideline.
When the game was finished, he high-fived fans along the first row of bleachers next to the Badgers' sideline.
It wasn't billed as Taylor's curtain call at his home stadium, but it certainly felt like one.
"It was something special. Especially because you don't know, you don't know if you're going to be here again," Taylor said. "That's the biggest thing, being appreciative of that opportunity. I didn't know that that was going to happen. Once it was going on, you kind of start looking around to fans like, 'Wow.'"
It was somewhat of a surreal moment — that kind of coming-to-the-bench ovation is often reserved for basketball players or pitchers in baseball. But Taylor's performance in less than three full seasons as a Badger can be described surreal as well, as his 222 yards on 28 carries mark his third consecutive 200-yard output. He has now rushed for the most yards in any three-year span in Football Bowl Subdivision history (5,856).
"It was pretty special. It gave me chills when he went off the field and the crowd was going crazy. He earns all that cheering he was getting," junior quarterback Jack Coan said.
Taylor's 51-yard touchdown in the first quarter was his longest rush since the Big Ten Conference opener against Michigan. He carried seven times for 44 yards on UW's final scoring drive to put the game away.
"I know what our guys on the sideline felt and just thought it was the right thing to do," Chryst said of calling the timeout.
Taylor's on-field exploits speak for themselves — he won the Doak Walker Award last season as the nation's top tailback and is a semifinalist for the award this season. But his consistent, modest attitude while he's excelled in his college career is what sticks with teammates.
"He's truly the most humble person I've ever met," linebacker Chris Orr said. "What's crazy is that's who he truly is. It's not like he's one way (to the public) and different in the locker room.
"It was definitely great for him."
Secondary depth to be tested
The Badgers face Minnesota's strong passing attack next week with questions of who will be available in its secondary.
Safety Reggie Pearson missed time Saturday due to a right arm injury and cornerback Faion Hicks was ruled out during the second half after suffering a head injury. They might be available against the Gophers, but UW knows it won't have safety Collin Wilder for the first half after he was ejected in the third quarter for targeting.
Wilder was also injured on the play, and helped off the field by trainers.
"Obviously we're dropping a little bit," said safety Eric Burrell, who spent time in the medical tent but returned to the game. "We've got the whole week to recover, and whoever is there, I trust each and every one of those guys."
Fumbles an issue
While UW gained a season-best 606 yards of total offense against the Boilermakers, it also fumbled five times, losing three of them.
Two of the fumbles came on jet sweeps — one by receiver A.J. Taylor and the other by receiver Danny Davis. A.J. Taylor lost his fumble, while Davis was able to fall on his. Jonathan Taylor was charged with two fumbles — one on a handoff with receiver Aron Cruickshank acting as quarterback in a wildcat formation, and another on a short run. Coan was stripped on a sack in the first half, but senior guard Jason Erdmann recovered.
"We've got to continue cleaning that up," Jonathan Taylor said. "On the first one, you have to make sure when you're going low, taking on contact, you've got the ball high and tight even though you're going low."
College GameDay set for Minneapolis
ESPN announced Saturday night that its College GameDay pregame show will broadcast from Minneapolis next week in advance of the UW-Minnesota game.
The regular-season finale between the Badgers and the Golden Gophers (10-1, 7-1) will determine the Big Ten West Division champion and which team represents the division in the Big Ten's championship game against East Division champion Ohio State.
Badgers offer Allen, Chandler
Braelon Allen, a four-star defensive back in the class of 2022 out of Fond du Lac, tweeted before the game that UW offered a scholarship.
The 6-foot-1, 200-pound prospect has a scholarship offer from Iowa as well.
Devin Chandler, a 6-foot receiver out of Cornelius, North Carolina, tweeted he was offered a scholarship by the Badgers as well. The 2020 recruit is listed as a three-star prospect, per 247sports.com, and has offers from Big Ten rivals such as Maryland and Illinois.
The early signing period for the 2020 class begins on Dec. 18 and ends Dec. 20.
---
Photos: Wisconsin Badgers cruise past Purdue Boilermakers on Senior Day
Badgers 45, Boilermakers 24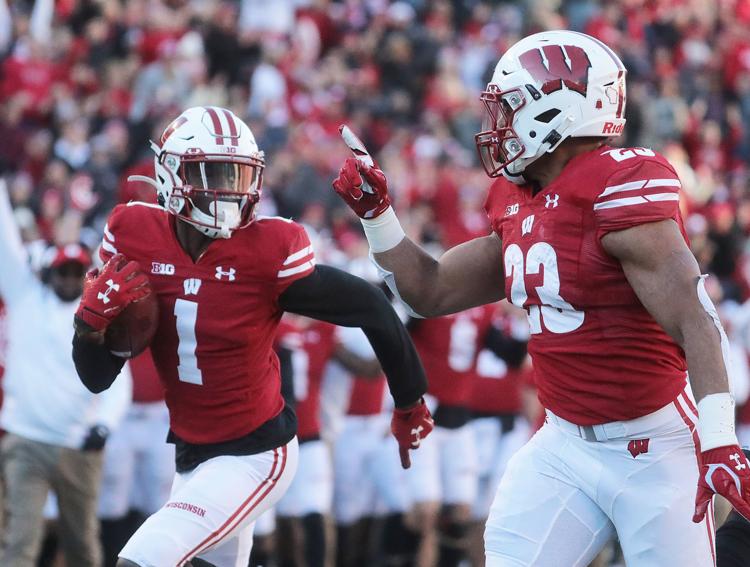 Badgers 45, Boilermakers 24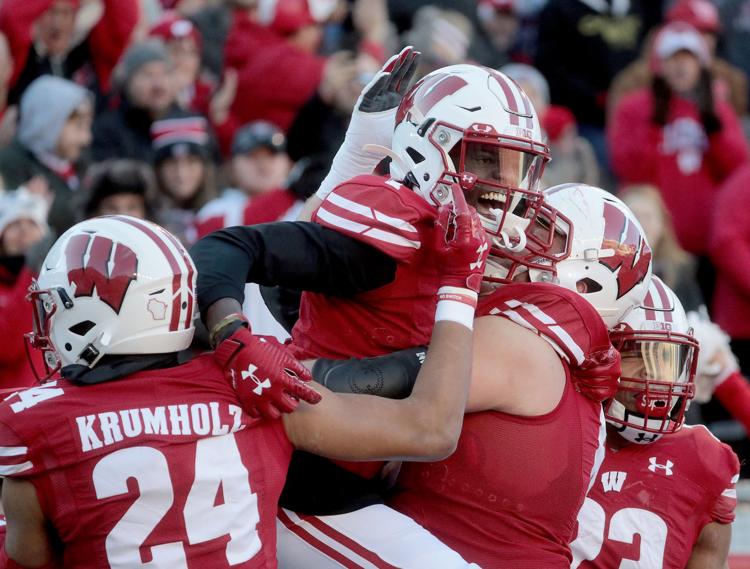 Badgers 45, Boilermakers 24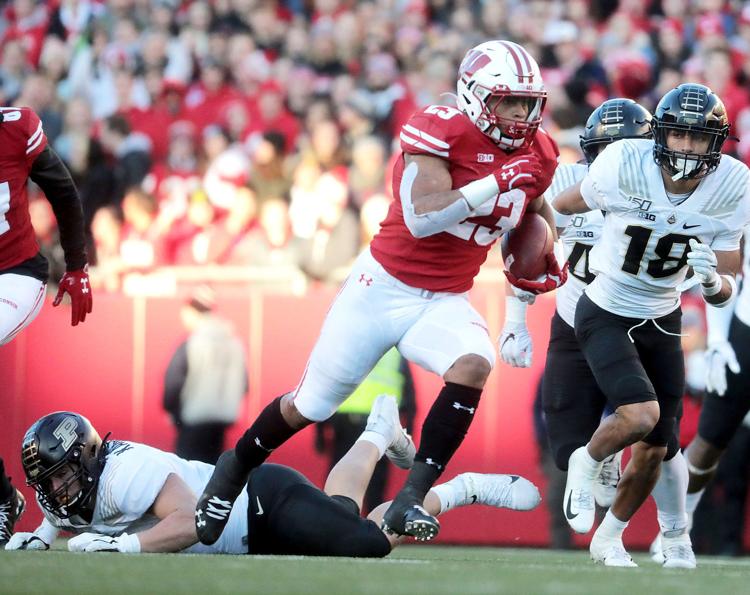 Badgers 45, Boilermakers 24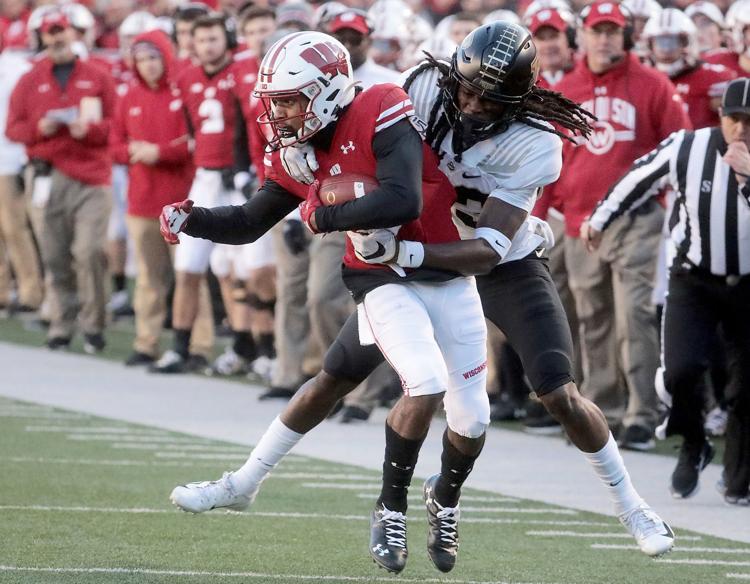 Badgers 45, Boilermakers 24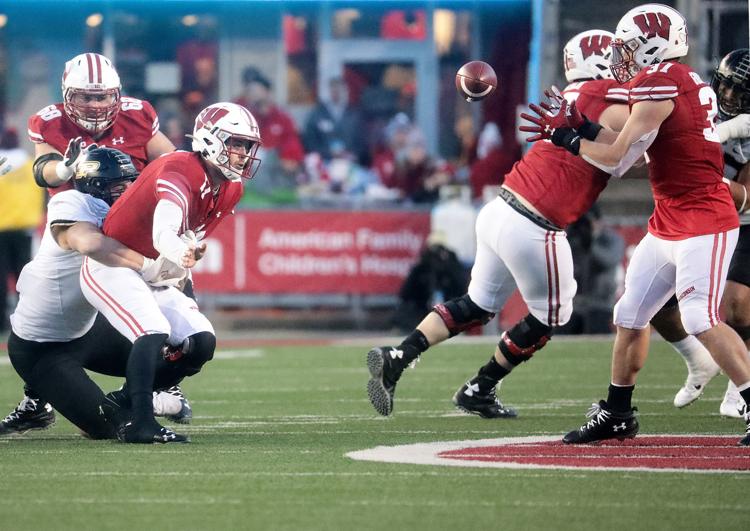 Badgers 45, Boilermakers 24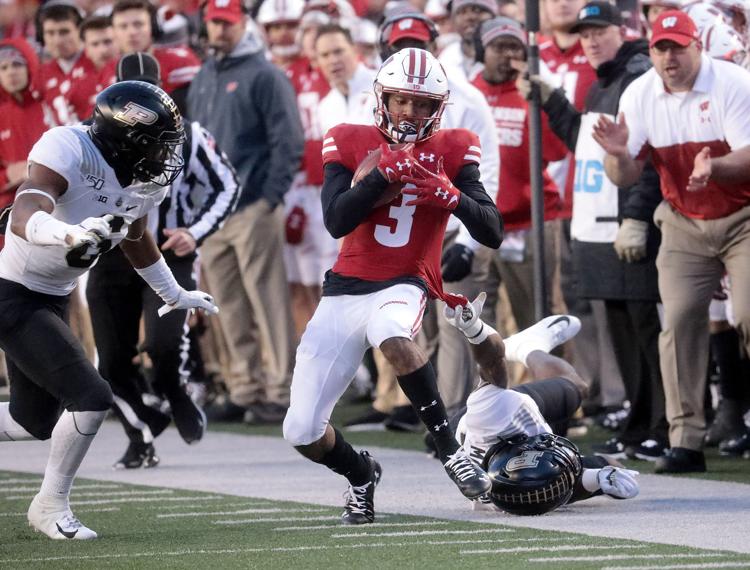 Badgers 45, Boilermakers 24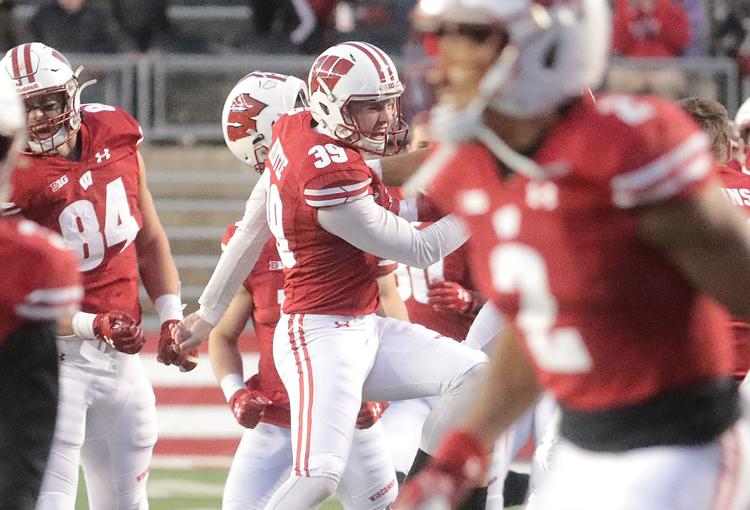 Badgers 45, Boilermakers 24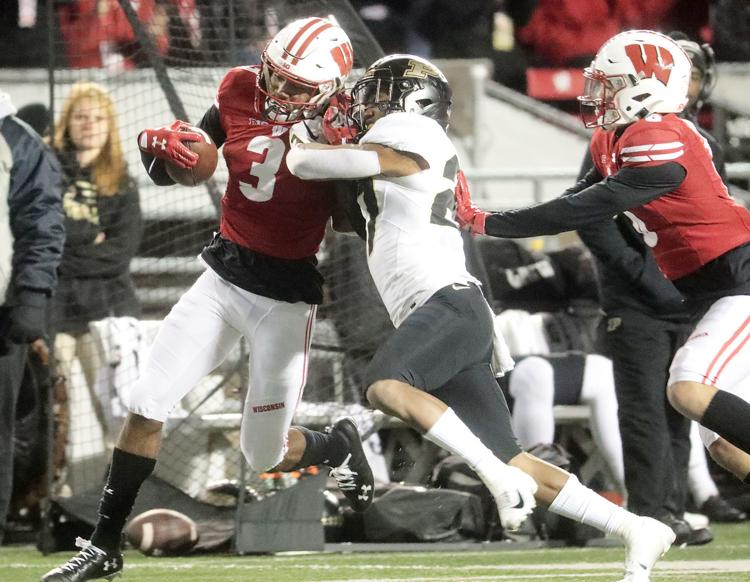 Badgers 45, Boilermakers 24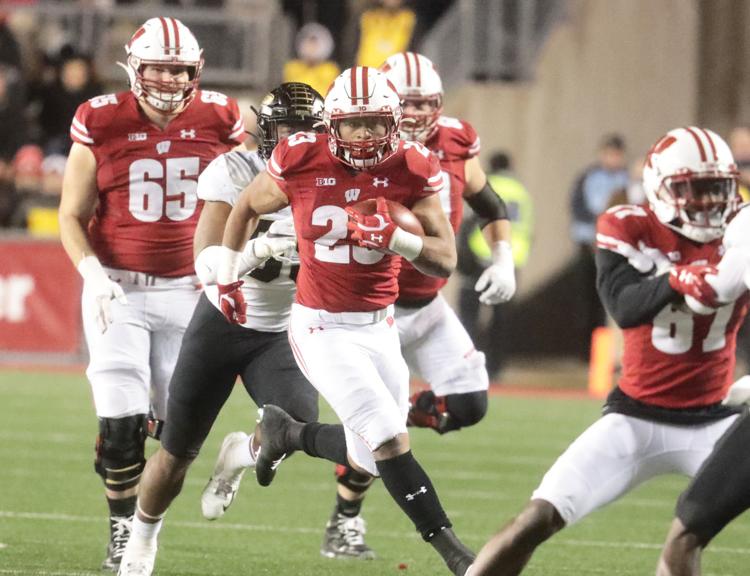 Badgers 45, Boilermakers 24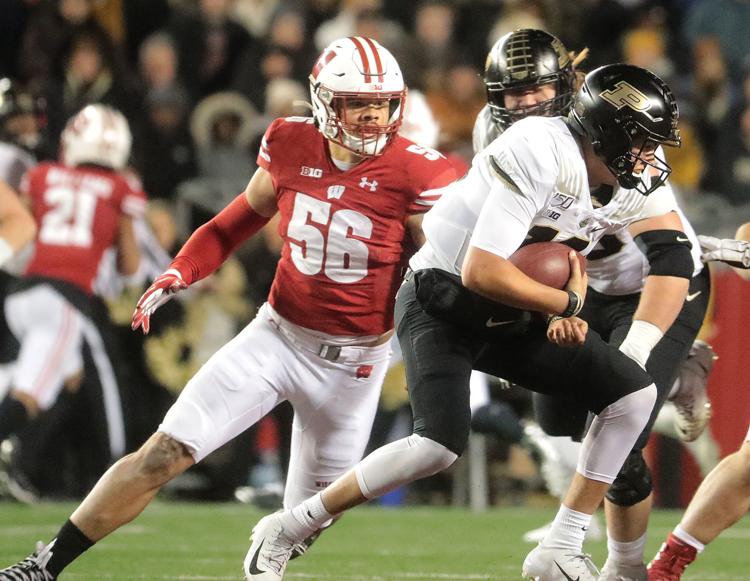 Badgers 45, Boilermakers 24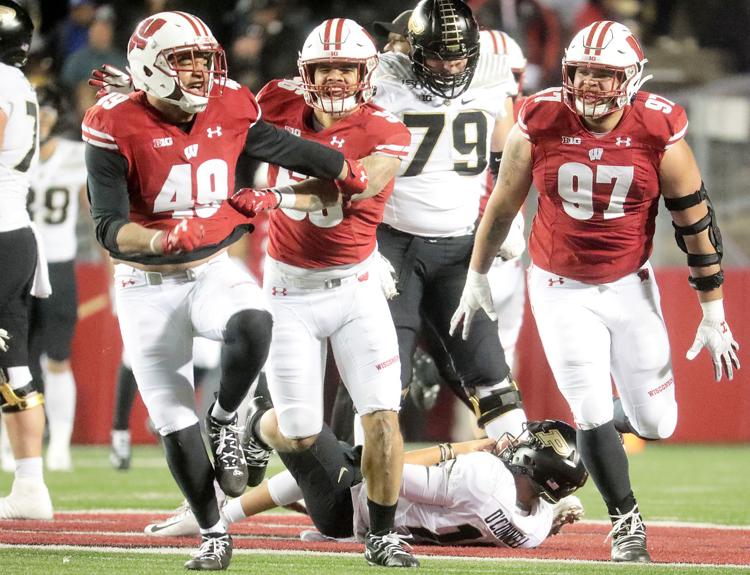 Badgers 45, Boilermakers 24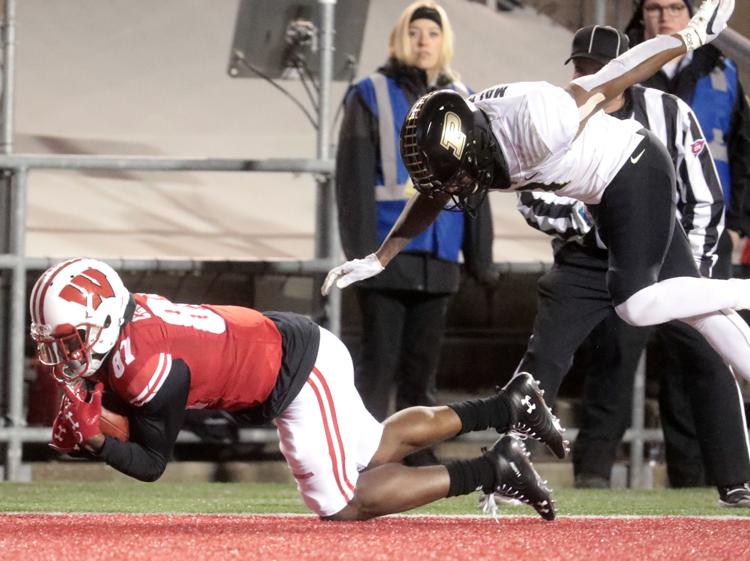 wildgoose photo 11-28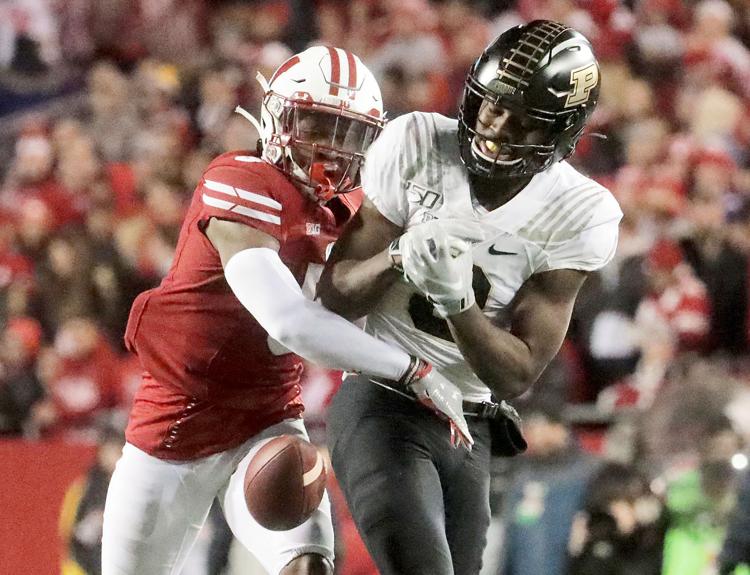 Badgers 45, Boilermakers 24