TAMPA, Fla. — Kendric Pryor wasn't the first to say it. He likely won't be the last, either.
The junior was only the most recent wide receiver for the University of Wisconsin football team to let it be known he'd like to be part of a renaissance of sorts within the program.
"You think of Wisconsin, you think of Running Back U.," Pryor said recently. "I just want to change the perspective of that. I don't want people just to think of Wisconsin like, 'Oh we have JT.' No, we have great receivers and a tight end too, great quarterback."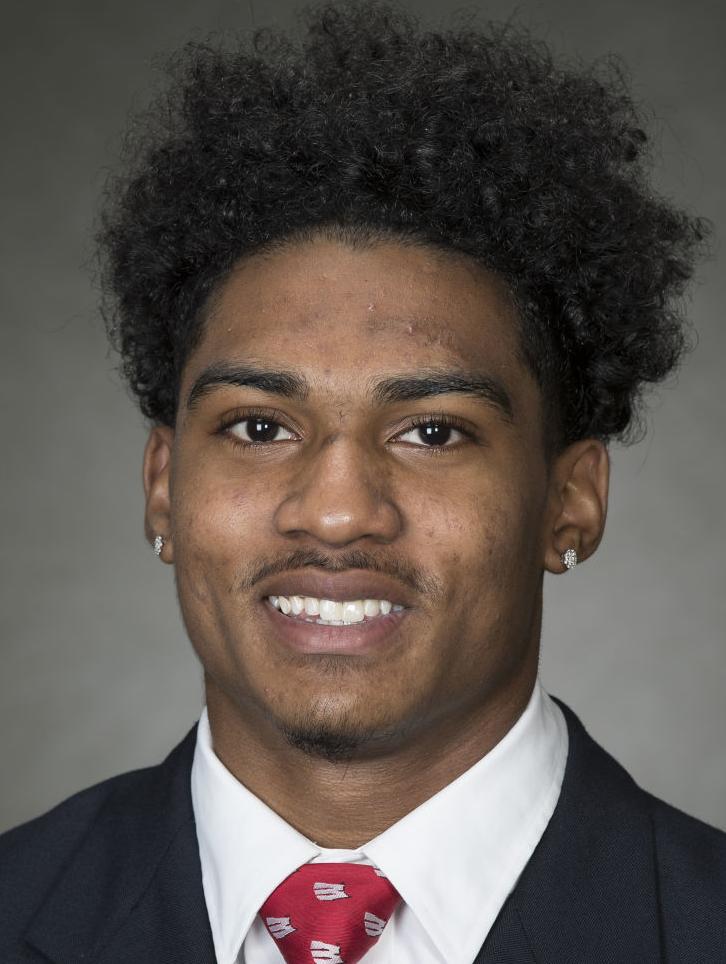 JT, of course, is Jonathan Taylor. And to be clear, Pryor loves having the talented junior tailback, a Heisman Trophy candidate once again this season, as his teammate.
But throughout offseason workouts, there was talk among Pryor and other skill players that they'd like to do more to complement Taylor.
"JT's a great back and he's going to do what he does all game," Pryor said. "But to take the load off him and just to make it easier on him, just kind of open up the box and stuff, we have to be on our game."
UW relied heavily on Taylor last season, when he carried the ball 307 times for 2,194 yards. By comparison, the Badgers finished with 2,050 passing yards on 304 attempts.
Only 36.5 percent of UW's offense in 2018 were passing plays, the third-lowest figure among teams from the Power Five conferences.
"There's no doubt that we've got to be more balanced," UW coach Paul Chryst said as the No. 19 Badgers prepared for their season opener against South Florida on Friday night at Raymond James Stadium. "I think like anything, you've got to earn the right to be more balanced. You've got to produce there.
"I like the group that has to absorb some of that. I'm talking about the receivers and the tight ends and the backs, and certainly the quarterbacks. For us to be the best offense we can be, we absolutely have to be more balanced. I think the pieces are there and yet you've got to go out and do it when it matters, and we haven't done that yet."
Ugly numbers
Achieving balance requires an efficient passing game, something UW didn't have last season.
The Badgers ranked ninth in the Big Ten in pass efficiency rating. Primary starter Alex Hornibrook, who has since transferred to Florida State, ranked 118th nationally with a pass efficiency rating of 132.5; Jack Coan, who started five games as a sophomore, registered a rating of 118.0 but didn't have enough attempts to qualify in individual rankings.
"There are easy ways to take away runs at times, and I think we've got to be able to answer that," UW offensive coordinator Joe Rudolph said. "But I'm excited about it, too. I think we've got guys that can deliver the ball, I know we've got playmakers making catches, the receivers have done a great job. … That type of balance is what you need."
Two UW stats from last season that stick out like sore thumbs were interceptions and yards per completion.
You have free articles remaining.
Register for more free articles
Stay logged in to skip the surveys
Hornibrook (11) and Coan (three) combined for 14 interceptions in 304 attempts. At one interception ever 21.7 attempts, UW posted the eighth-worst mark in the country and the fourth worst among Power Five teams.
Meanwhile, the Badgers only produced two passing plays of longer than 36 yards last season: a 44-yarder from Hornibrook to wide receiver A.J. Taylor and a 43-yard connection between Hornibrook and running back Garrett Groshek.
UW averaged 11.5 yards per completion, its lowest figure since Barry Alvarez's first season in 1990.
Again, the quarterbacks deserve their share of the blame for that. But not all of the blame.
"Make plays," A.J. Taylor said when asked what needed to happen for UW to have a more explosive passing game in 2019. "That starts with yards after the catch, catching the ball, just all of that. Making plays."
Deep thoughts
Coan heads into the season as the starter at quarterback after what his coaches say was an impressive offseason and training camp.
Now, how much will be put on his shoulders as a junior?
During his final start of last season, a 35-3 victory over Miami (Fla.) in the Pinstripe Bowl, Coan was asked to attempt only 11 passes and completed six of them. The Badgers were in first-and-10 situations 22 times during the first three quarters of that game, and they ran the ball every time.
Feeding Jonathan Taylor, who finished with 205 of UW's 333 rushing yards against the Hurricanes, made sense that day. But Coan said one priority during the offseason was getting the ball downfield to make opponents pay for stacking the box.
"It gives you big-play opportunities and when you start hitting on big plays, the defense is going to back up and soften up and be more true to who they are," Coan said. "They're not just going to sit in the box."
The return of junior wide receiver Quintez Cephus, who was suspended the entire 2018 season, gives Chryst another weapon at his disposal.
He's toyed with using Taylor and Groshek in the backfield together. The idea of those two on the field along with tight end Jake Ferguson and two receivers from the group of Cephus, Pryor, Danny Davis and A.J. Taylor could give defenses fits.
Pryor smiles as he considers the possibilities.
"In order for us to be a great team, we have to be able to run the ball and pass the ball," Pryor said. "When people see Wisconsin on the schedule, it's, 'How are we going to stop JT?' That's what people are thinking. We want to change that to, 'How are we going to be able to stop the Wisconsin offense?'"