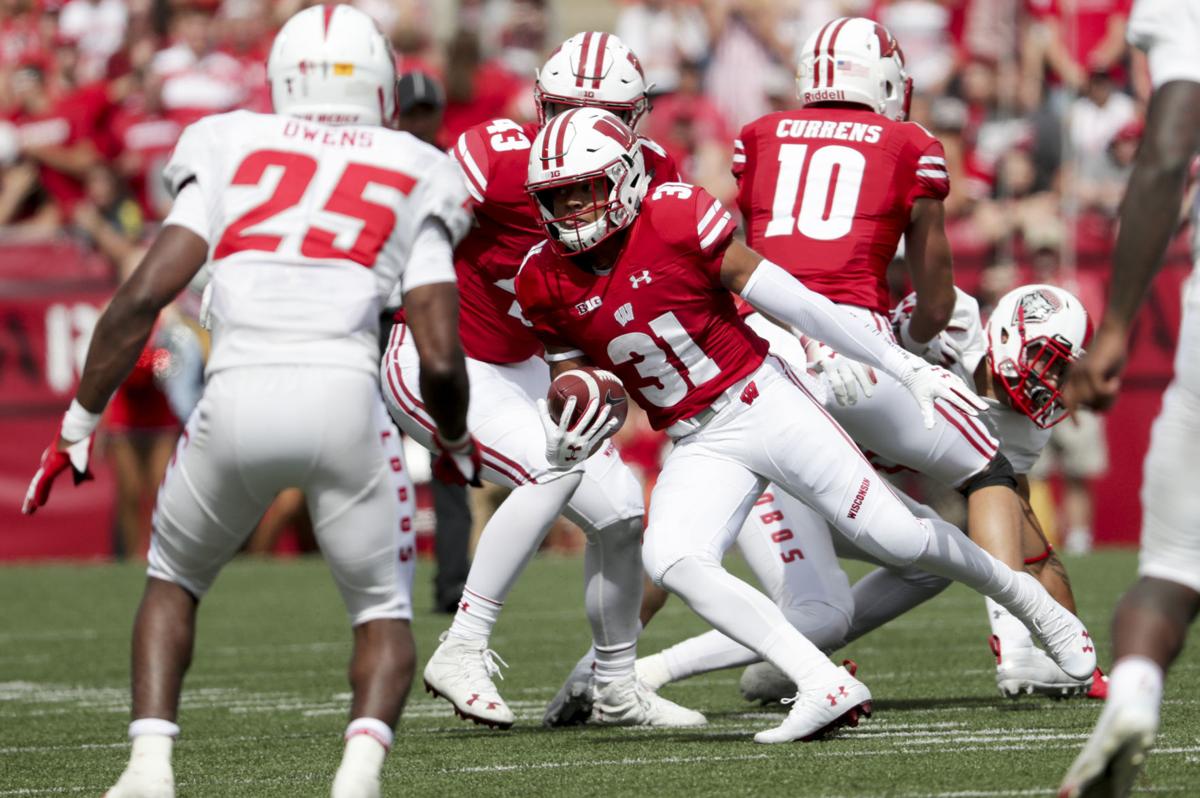 Madison Cone's move to safety didn't reflect on the University of Wisconsin's roster until Tuesday, but the idea formulated much earlier for the Badgers.
Cone was even planning on trying out his new position during spring practice before a hamstring injury sidelined him.
"It was definitely something I was interested in trying," said Cone, who played cornerback his first two years with UW. "(Defensive coordinator Jim Leonhard) said he feels like I can be real successful there, and the way our defense is set up, I feel like there's a lot of plays to be made back there. I feel like I can help the group in that area."
Cone said Leonhard wants to put the junior into more positions where he can read the quarterback and make plays on the ball - one of his biggest strengths.
He'll likely play in a very particular role this season, as Cone said most of his reps will come as a free safety in nickel packages. Still, he'll need plenty of opportunities during camp in the coming weeks to settle into his new position.
"I know (Leonhard) said he's going to try to get me a lot of reps," Cone said, "just to try to get me comfortable with it.
"It's been pretty smooth so far. Getting reps at it is different than looking at a playbook and knowing what we're supposed to do and actually seeing things. So it's going to be huge in camp just getting reps at it and finding where I fit in with that group."
The position isn't entirely new, though. The 5-foot-9, 182-pound Cone said free safety isn't all that much different from playing as a slot cornerback - his primary position last season. He said in playing as a nickel corner, he's "done about 70 percent of the stuff" he'll see at safety.
Cone's also excited to return to the field after playing injured throughout last season.
You have free articles remaining.
He developed tendinitis in his knee during fall camp. It worsened later in the year and he underwent a procedure after season. Cone said his dip in playing time over the second half of the last year had more to do with his injury than anything.
"It got harder towards the end of the year, but I'm feeling better now," Cone said. "I've just been focusing on taking care of my body. We had a lot of people play last year, so just back to competing."
Kicking battle 'wide open'
The race to replace kicker Rafael Gaglianone may be more up for grabs than expected heading into fall camp.
When asked Wednesday if the Badgers had a frontrunner for the job, Chryst responded, "Nope. Wide open."
Sophomore Collin Larsh put together a strong spring and appeared to be the likely candidate to take over as UW's starting kicker this season.
The only other two kickers on the roster are senior Zach Hintze and true freshman Blake Wilcox, who joined the team this summer.
Chryst said true freshman fullback Quan Easterling suffered an injury this summer and will miss "a lot of camp."
Easterling could have pushed for reps in the coming weeks. With Alec Ingold now in the NFL, the Badgers are left with just three fullbacks on the roster in Easterling, junior Mason Stokke and sophomore John Chenal. None have more than one season of experience at fullback for UW.