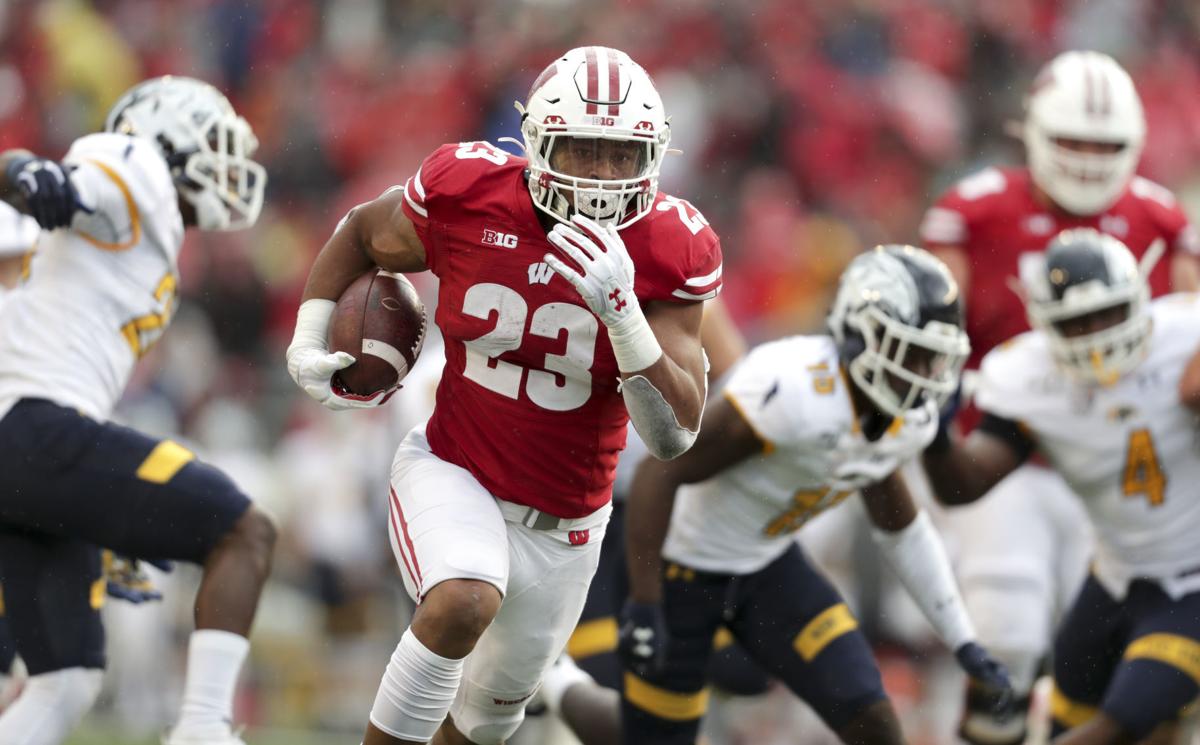 Jonathan Taylor hinted during a radio interview that this season may be his last with the University of Wisconsin football team.
Taylor, the Badgers' junior running back, was asked during an appearance on The Rich Eisen Show if he would be in Indianapolis in February — a reference to the location and time of the NFL Scouting Combine.
"That's the goal," Taylor said. "That would be the goal, if everything plans out well. You can't look too far ahead, but you know, of course everyone at this level would love to be there in February."
Eisen then asked directly if this would be Taylor's last year at UW.
"You never know. You never know what can happen. That's why we've got to take it day by day, game by game, and see where things lie at the end of the year," Taylor said.
Here's the full clip, courtesy of AT&T AUDIENCE Network: