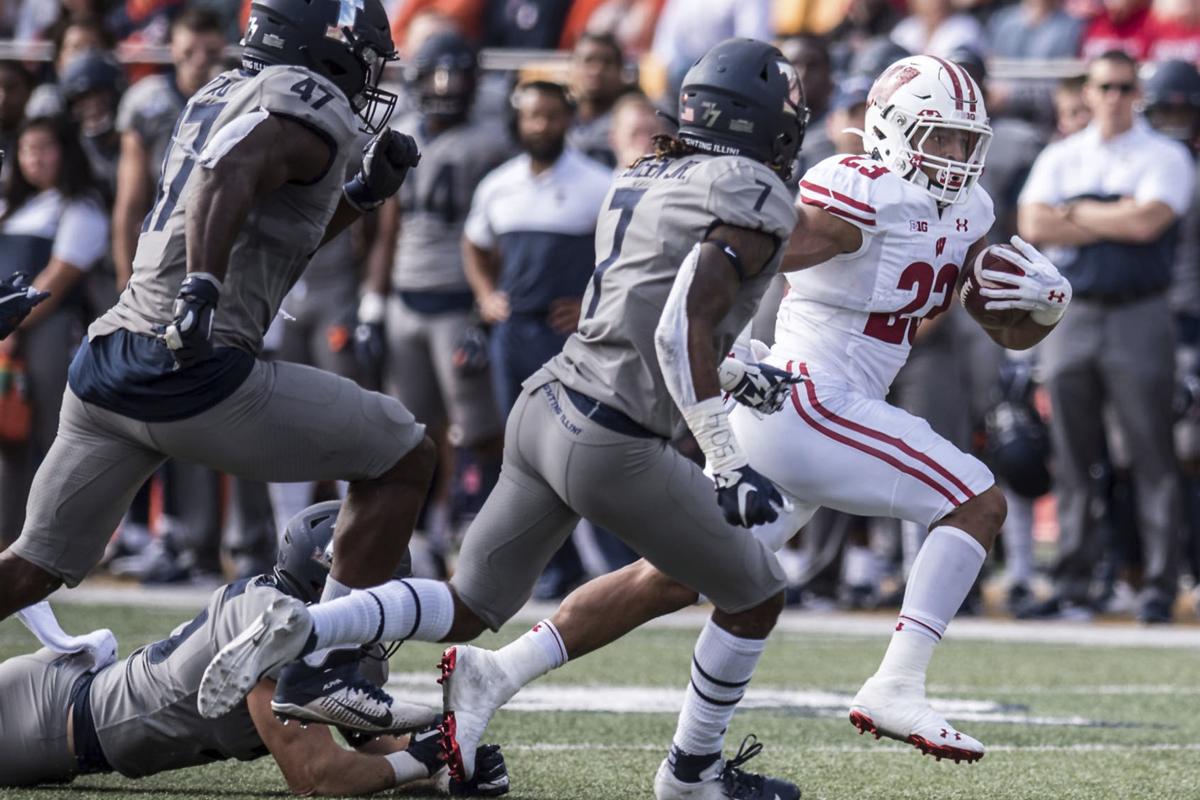 The University of Wisconsin football team's rushing attack has been fine the past two weeks.
It has produced five touchdowns and helped the offense churn out first downs. However, being just fine running the ball isn't what the Badgers are built on. The offense revolves around being explosive and gashing teams for big yards time and time again in the run game, especially with junior tailback Jonathan Taylor.
In the past two games, a win over Michigan State and Saturday's last-second loss to Illinois, Taylor has a long run of 22 yards and has posted his two of his three worst per-carry averages of the season. His 3.1 yards-per-carry output against the Spartans wasn't as stunning because of the defense's talent in the front seven. But the Fighting Illini, who entered Saturday's game allowing 201.8 rushing yards per game, held Taylor to 132 yards on 28 tries, an average of 4.7 yards per carry.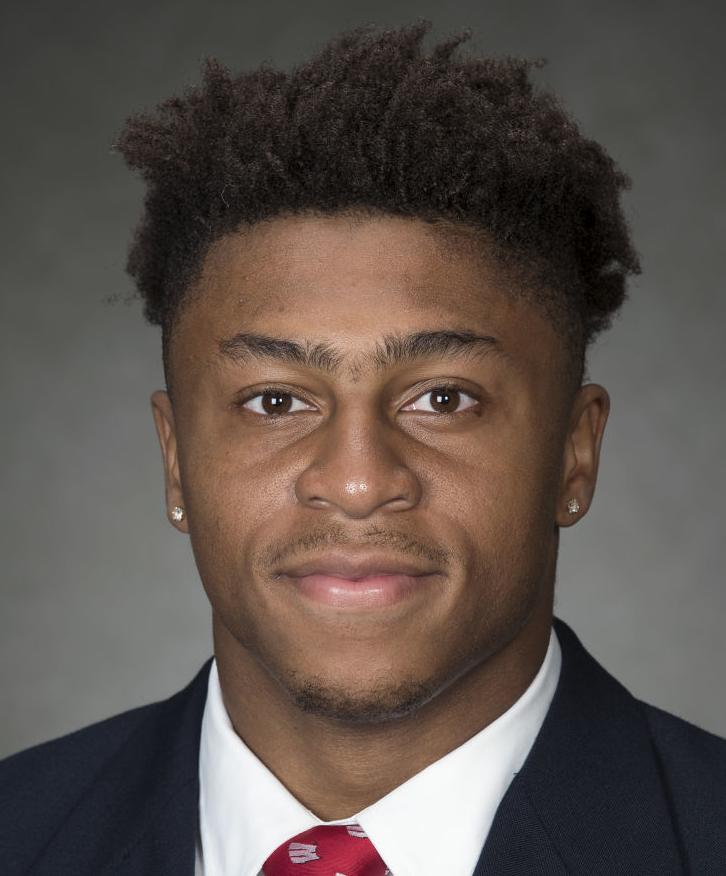 Taylor said Saturday part of the issue was winning one-on-one matchups in the hole. After breaking down film, left tackle Cole Van Lanen said Taylor's lack of explosive plays comes down to one or two assignments being missed that prevents him from breaking free.
"Especially in the run, it's really important that it's 11 guys doing their job," Van Lanen said. "One or two people don't do their job, that can be the difference between an 80-yard play and a 2-yard play. I think there's been some of that going on. We just need to fix things up, because we're really close on a lot of things. It's just one person might not be executing on a given play and things aren't going our way because of it."
By his elevated standards, Taylor has been slowed by the past three Big Ten Conference defenses he's faced — Northwestern held Taylor to 119 yards on 26 carries (4.6 yards per rush) last month at Camp Randall Stadium.
Senior Jason Erdmann, who started the first five games of the season at guard and played a great deal of snaps at the position against Michigan State, didn't play in the 24-23 loss at Illinois.
Those defenses are more familiar with No. 13 UW (6-1, 3-1 Big Ten) and Taylor, and have done well limiting Taylor's ability to use his patience to break runs to the outside. Taylor gouged non-conference opponents and Michigan by pressing the line of scrimmage, waiting for defenders to commit one direction before making a cut and pulling away. Taylor sees defenses emphasizing keeping him between the tackles.
"One of the biggest things is opening up other people in the group. As we see some games, (I) might not have as many explosive runs, but other guys are having explosive runs," Taylor said.
UW supplemented Taylor's rushing with jet-sweep handoffs against Michigan State. Receiver Kendric Pryor's chance with a jet sweep turned into a 66-yard touchdown, and Aron Cruickshank gained 23 yards on another. Against Illinois, UW didn't get that spark as Danny Davis gained 13 with his only carry and A.J. Taylor picked up 8 with his lone rush.
Taylor hasn't seen many of the wide rushing lanes he saw early this season, and there have been times in which UW's line hasn't gotten the same vertical push it produced early on. But junior center Tyler Biadasz said he doesn't think the line is struggling to get to the second level.
The Badgers' 24-23 loss to the Illini, which will go down as one of the worst and least explainable defeats in school history, sent the Illinois student body into a joyous frenzy on the Memorial Stadium turf and sent UW to its date with Ohio State feeling a mixed bag of emotions and the need to regain its footing immediately, if not sooner.
"It all depends on what the play call is and what the back's track is. It might not look great to you, but it might be what it is for the play," he said. "It changes each week. I think sometimes it's all about getting movement off the line of scrimmage."
It figures to be very difficult for Taylor to gain large chunks of yards against No. 3 Ohio State on Saturday at Ohio Stadium in Columbus. The Buckeyes' run defense allows just 92.7 yards per game, which is the ninth-best in the Football Bowl Subdivision. Ohio State allows 2.56 yards per rush, fourth-best in the FBS, and has surrendered two rushing touchdowns.
UW's line could get a boost against the Buckeyes with the return of senior guard Jason Erdmann. He didn't play against Illinois despite traveling and being in uniform on the sideline, but coach Paul Chryst said he expects Erdmann to be available Saturday.
At the very least, Erdmann being in the game should allow UW to deploy its "hippo" package for short-yardage situations — ones that weren't converted into touchdowns in last week's loss.
Chryst echoed Van Lanen's thoughts on Monday, saying Taylor and the rushing game creating explosive plays is an 11-man effort.
"A lot of those come when every guy is doing his part in it. They don't just happen," Chryst said. "Any big play, whether it's a run or a pass, comes from every guy doing his part."
---
Photos: Wisconsin Badgers come unglued late in shocking loss to Illinois Fighting Illini
Photos: Wisconsin Badgers come unglued late in shocking loss to Illinois Fighting Illini
Fighting Illini 24, Badgers 23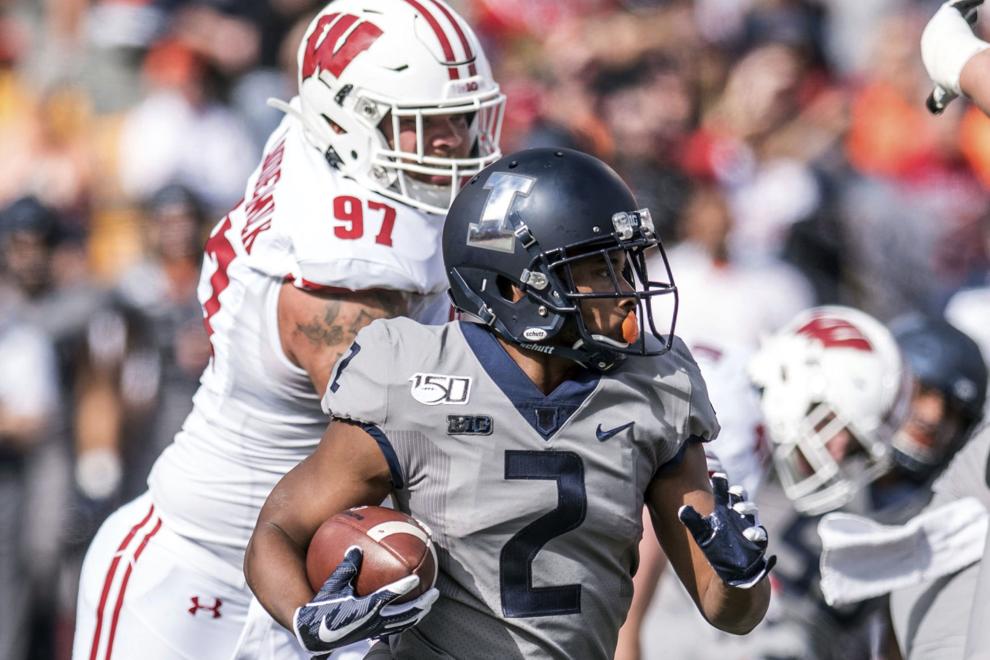 Fighting Illini 24, Badgers 23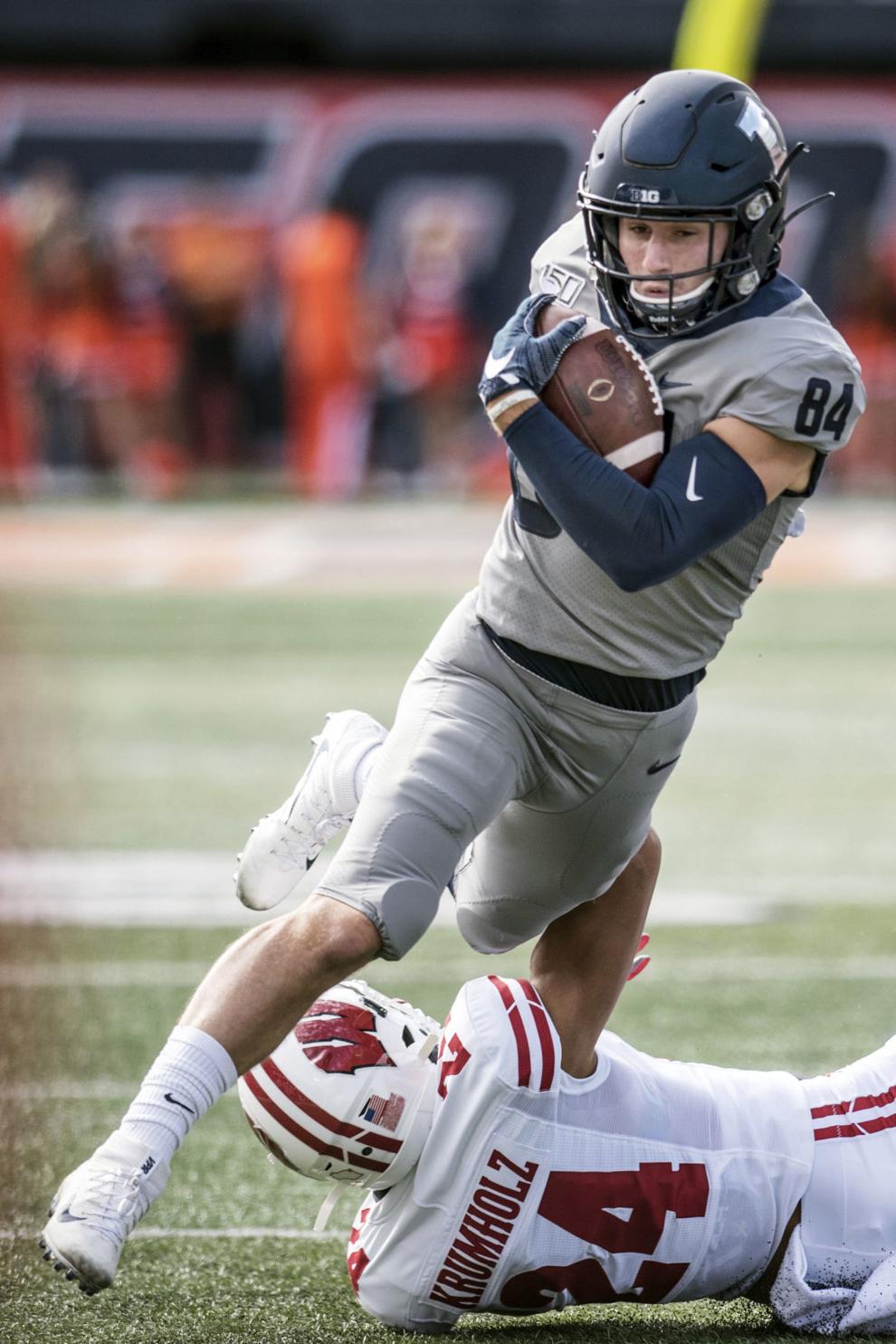 Fighting Illini 24, Badgers 23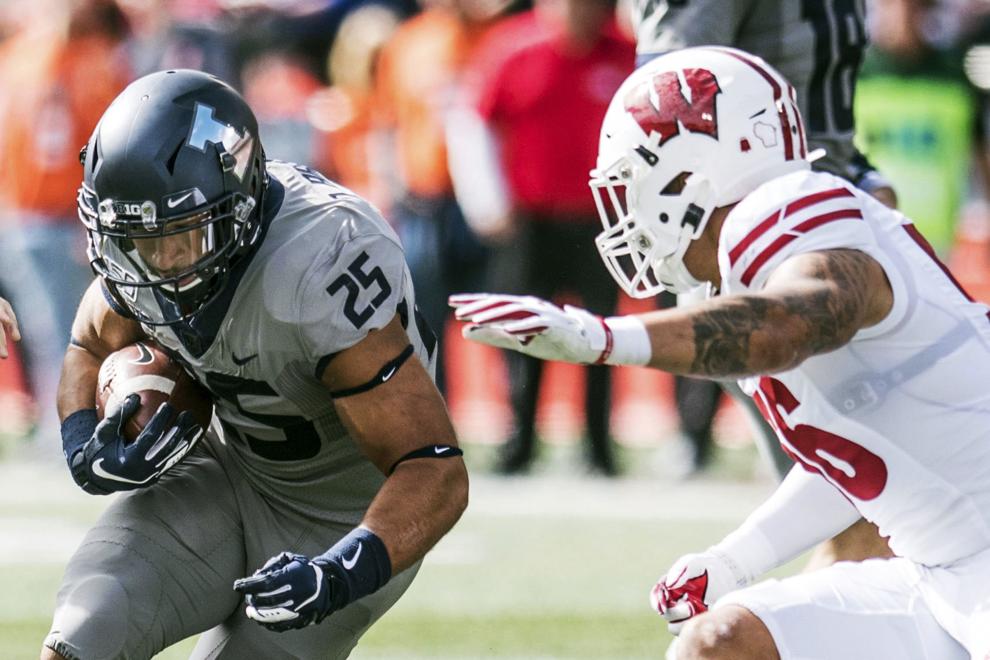 Fighting Illini 24, Badgers 23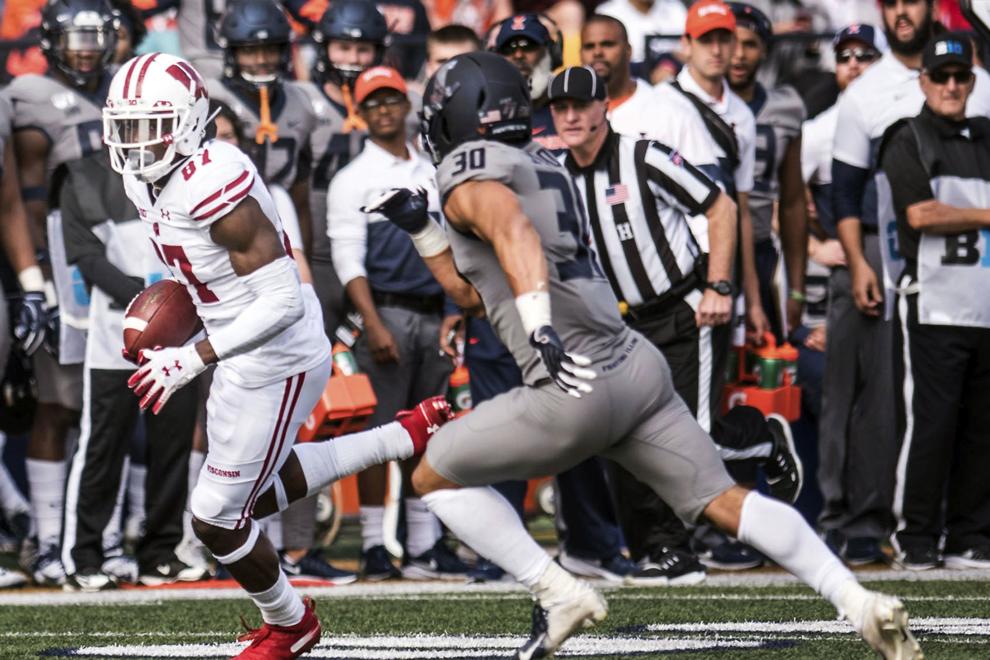 Fighting Illini 24, Badgers 23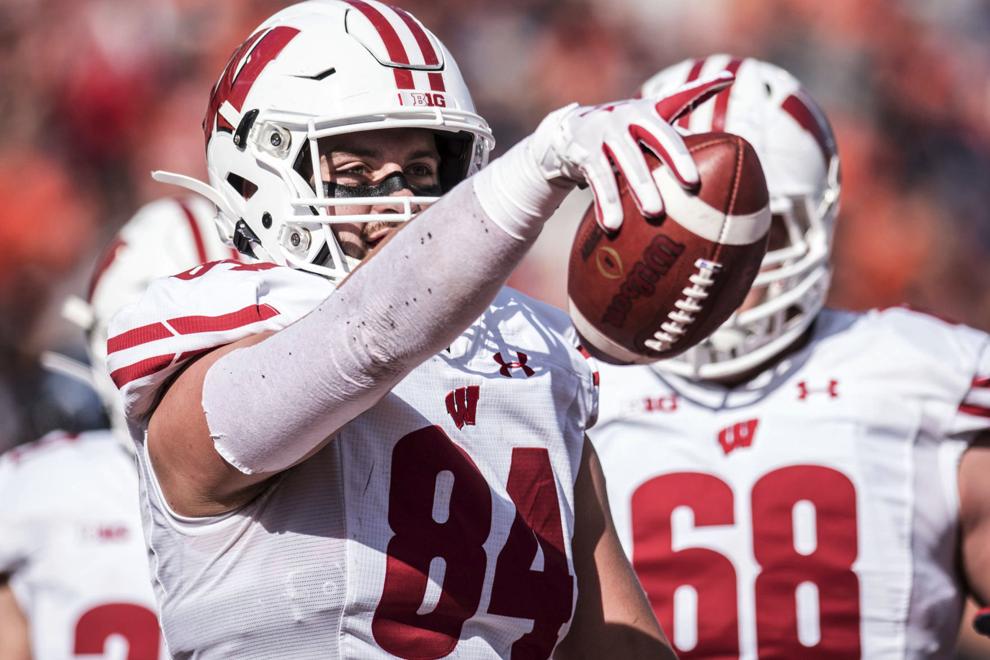 Fighting Illini 24, Badgers 23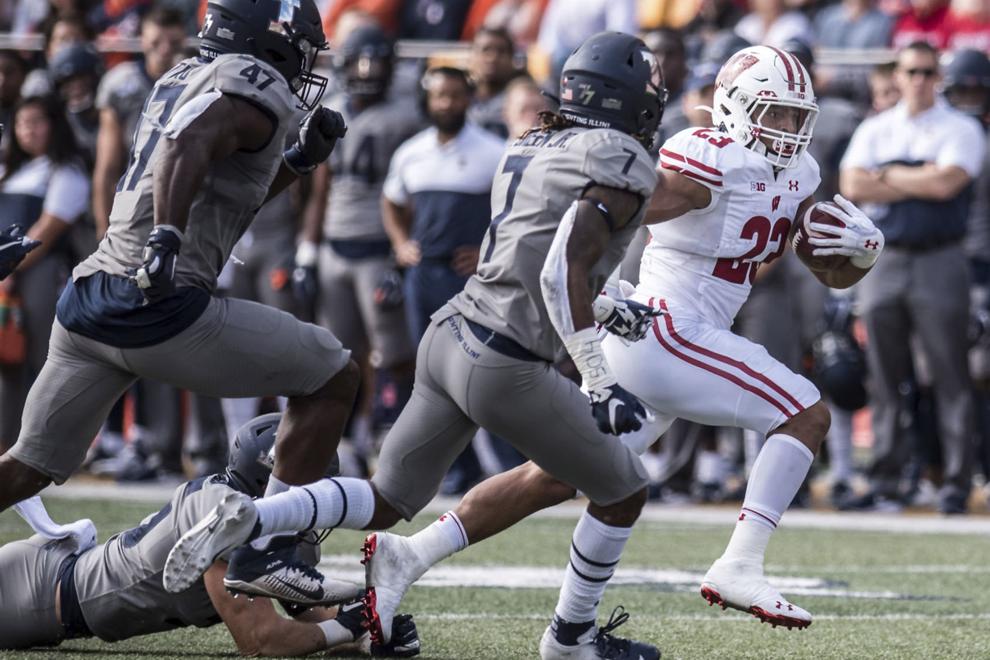 Fighting Illini 24, Badgers 23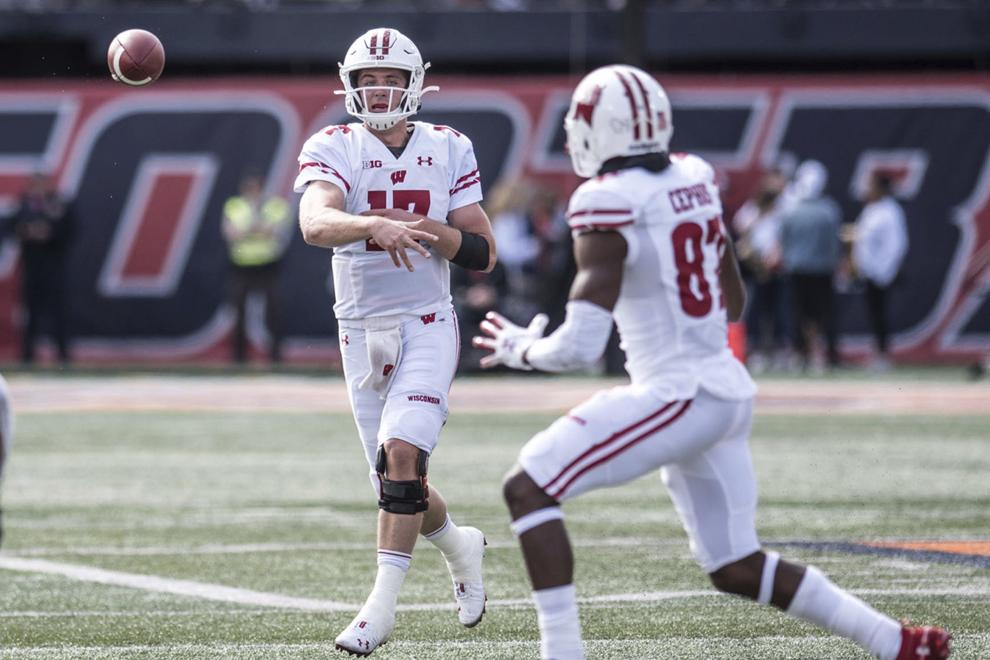 Fighting Illini 24, Badgers 23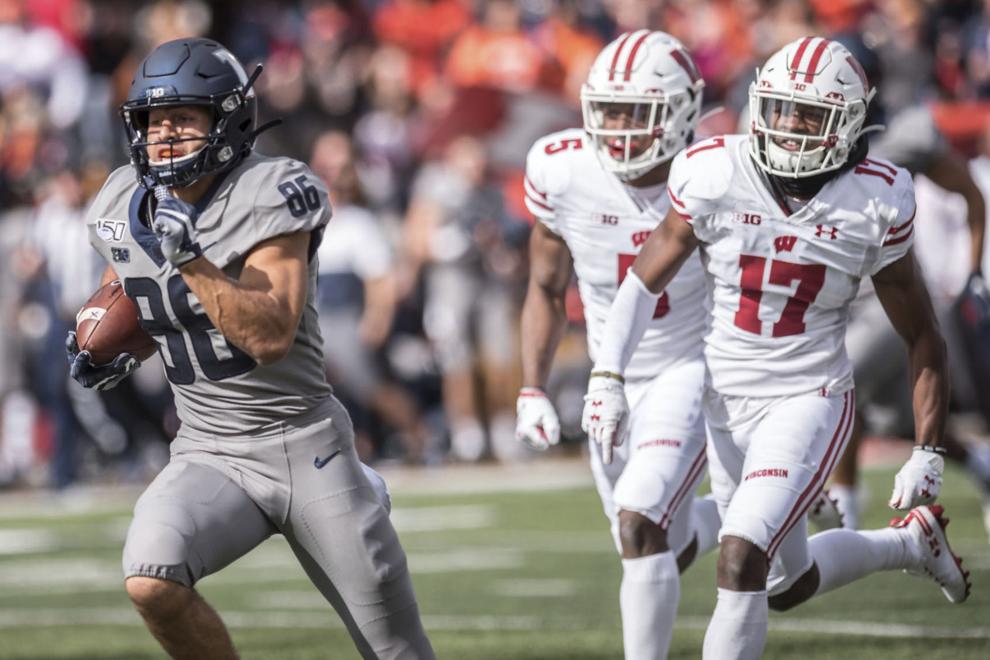 Fighting Illini 24, Badgers 23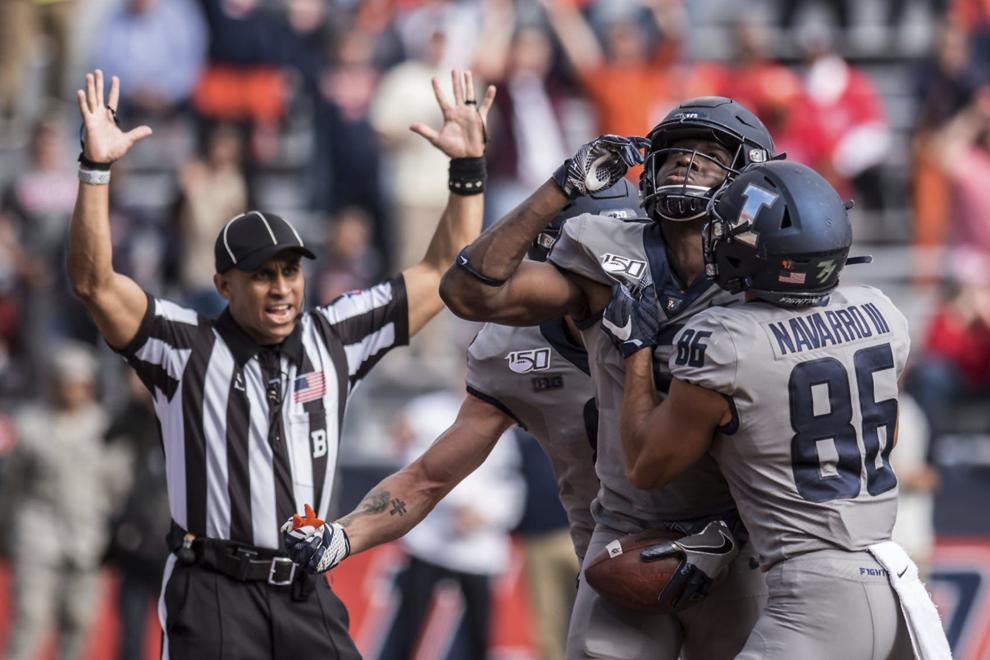 Fighting Illini 24, Badgers 23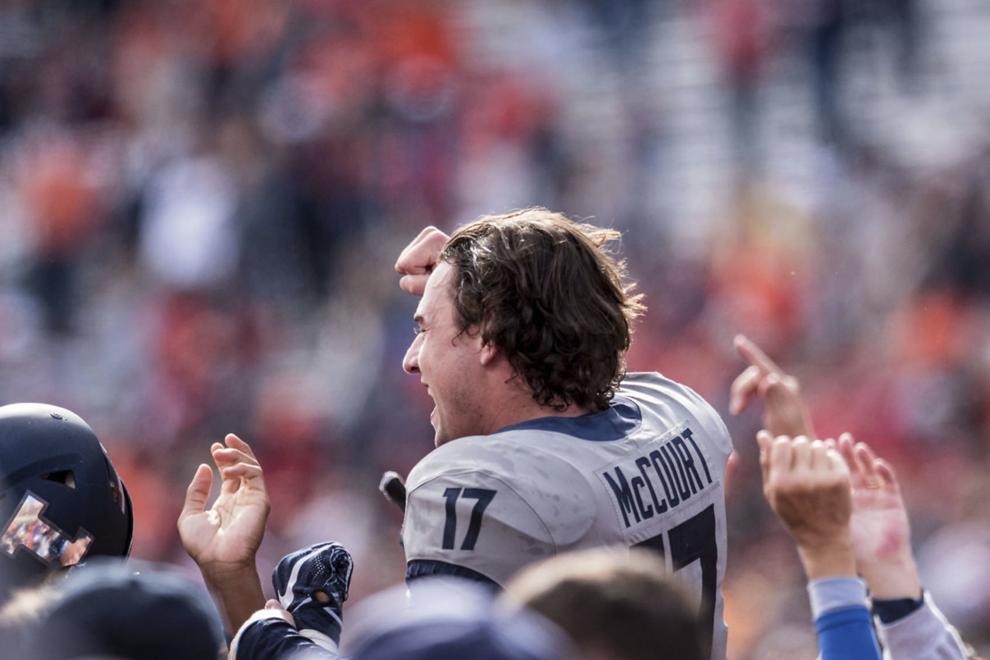 Fighting Illini 24, Badgers 23
Fighting Illini 24, Badgers 23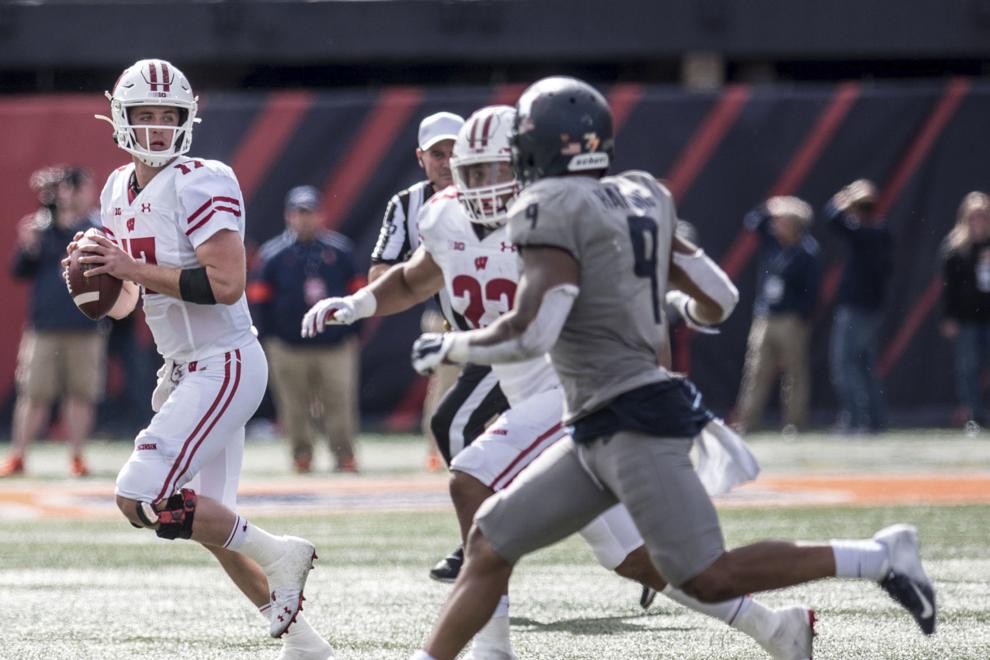 Fighting Illini 24, Badgers 23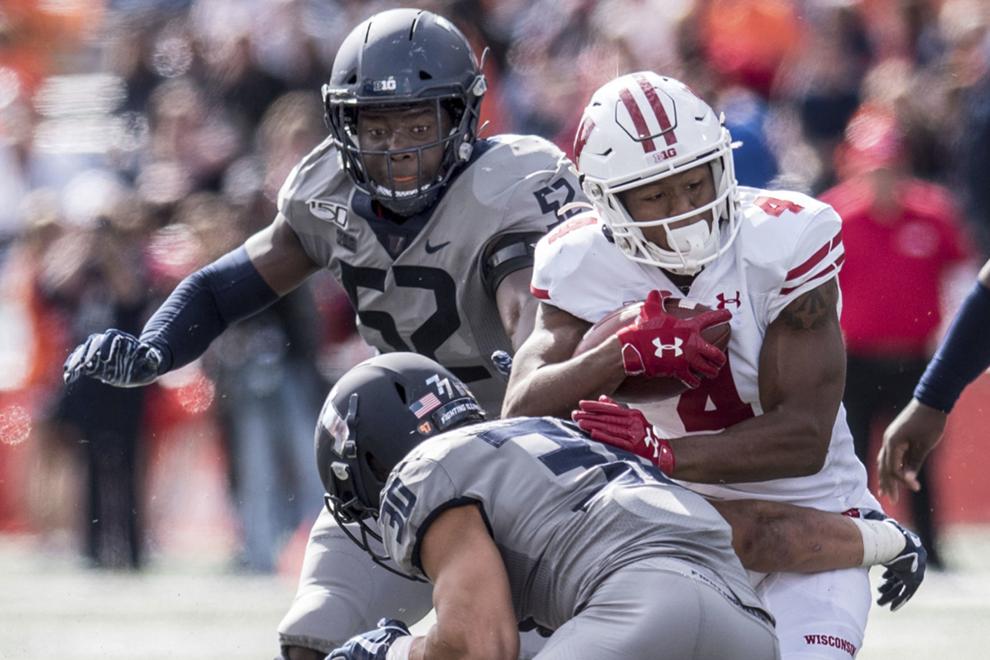 Fighting Illini 24, Badgers 23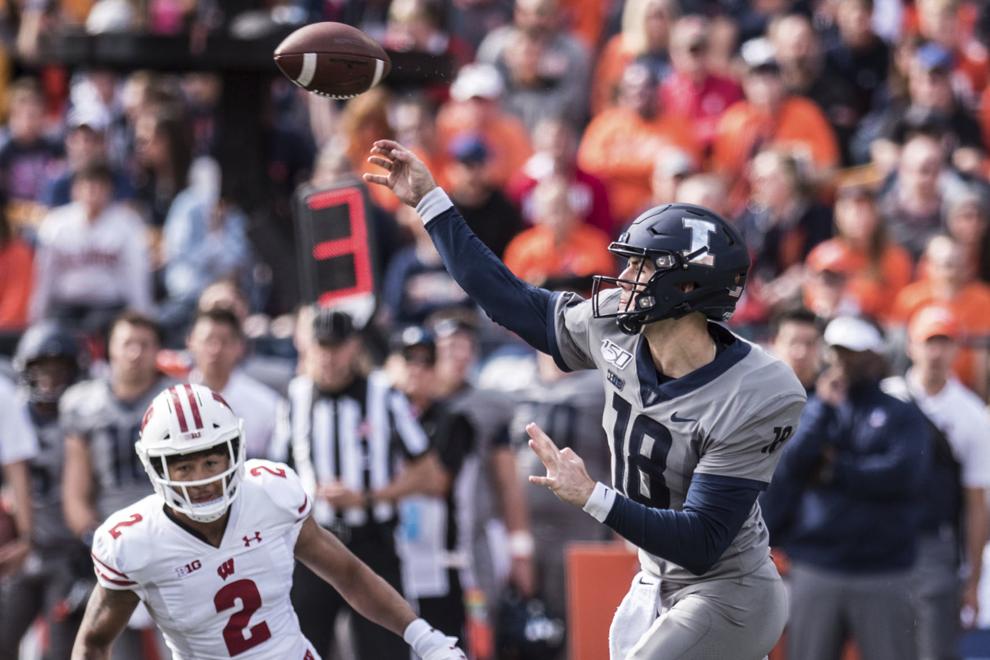 Fighting Illini 24, Badgers 23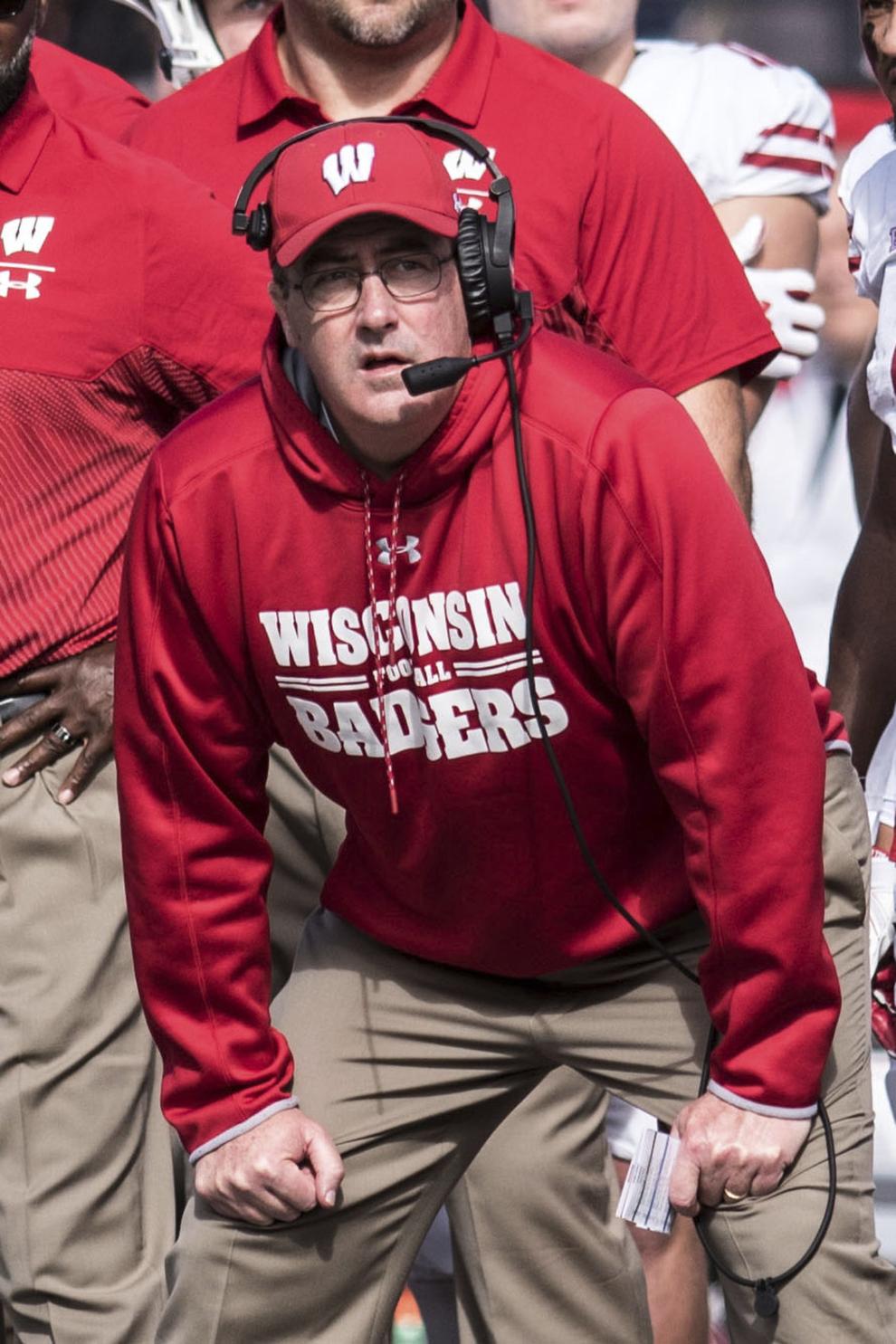 Fighting Illini 24, Badgers 23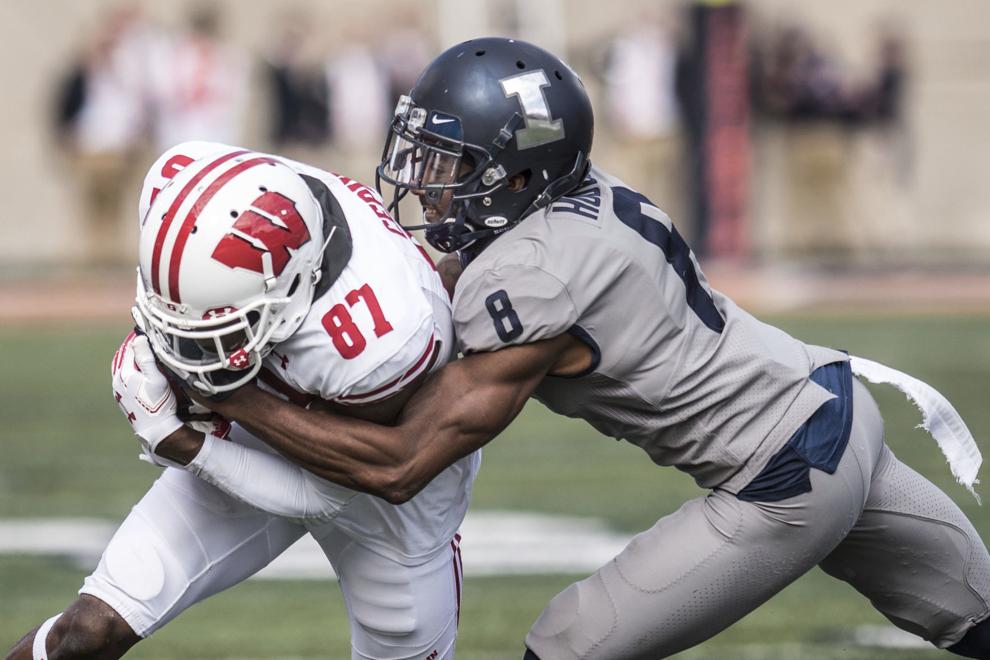 Lovie Smith talks with officials, AP photo
Fighting Illini 24, Badgers 23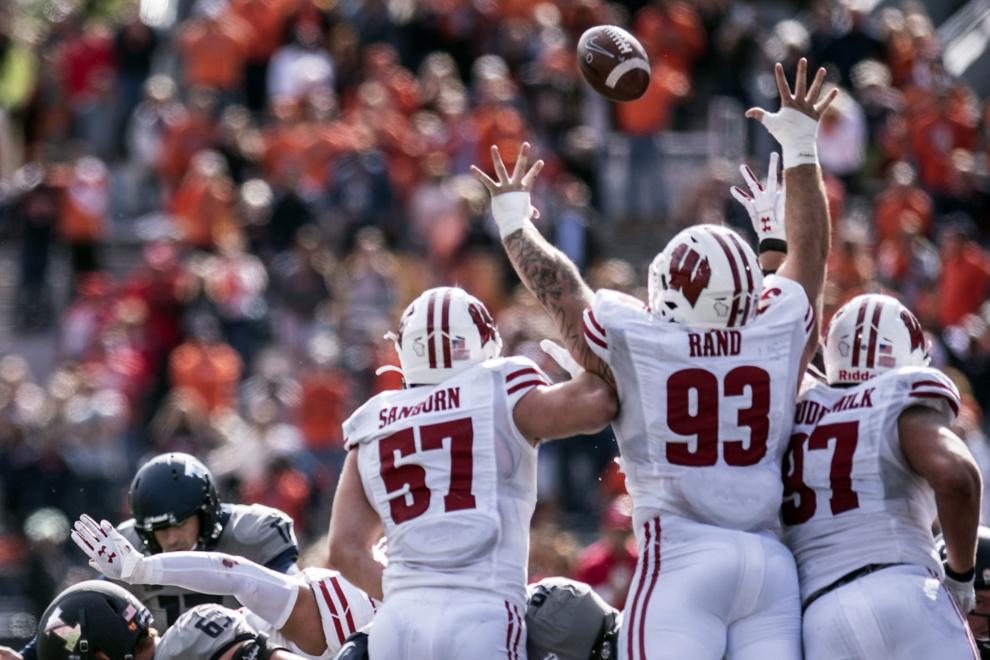 Fighting Illini 24, Badgers 23