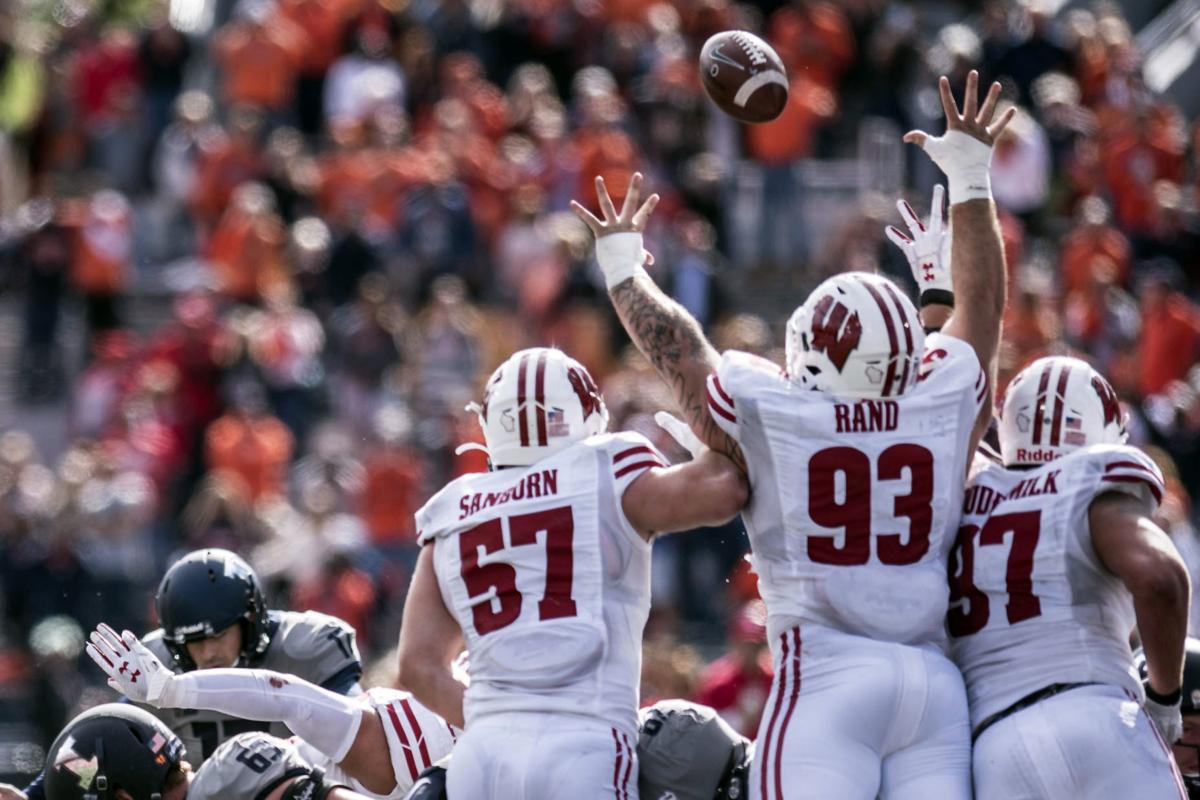 CHAMPAIGN, Ill. — Collin Larsh wore a face of regret in the media room next to the visitor's locker room at Memorial Stadium.
It was a look that adorned many players on the University of Wisconsin football team after Saturday's game against Illinois. The Badgers let the Fighting Illini hang around and when mistakes mounted for sixth-ranked UW, Illinois capitalized on them. The result was a 24-23 upset of the Badgers, who had to kick three field goals inside the red zone.
Larsh, UW's sophomore kicker, made a season-high three field goals, including one in the fourth quarter that put his team up two scores. But the 37-yarder he missed late in the third quarter was heavy on his mind.
"It's on me. I just miss-hit the ball, left it out right," he said.
It was a frustrating and costly black mark on what was Larsh's most productive day of the year.
He made kicks from 24 and 44 yards out in the second quarter to help the Badgers (6-1, 3-1 Big Ten) take a 13-7 lead into the locker room at halftime. But his miss late in the third quarter, kicking with the wind in his favor toward the north end zone, was one of many scoring chances the Badgers left on the field.
"You learn that it doesn't really matter what's happened. You just have to focus on at hand," Larsh said. "Three of them went good today … the one that didn't let the team down.
"You feel that feeling of letting your family down like that. You've just got to be better."
Larsh is now 6 of 10 on field goals this season.
UW coach Paul Chryst said he hasn't lost confidence in Larsh.
"He's certainly capable of that," he said of his belief that Larsh would make the 37-yarder. "I felt good about it. I don't know that you say we've lost confidence in him right now. Would we have liked for him to make it? Would he like to have? Absolutely."
Illinois kicker James McCourt had and oddly similar day to Larsh's, missing a 40-yard try in the first quarter. But he was able to redeem himself, and be lifted onto his teammates' shoulders, after drilling the winner.
Taylor reaches 5,000
It wasn't a vintage performance for Jonathan Taylor, finishing with 132 yards and a score on 28 carries, but he hit a significant career milestone.
On his first run of the day — a 16-yard gain — Taylor became the fourth player to eclipse 5,000 career rushing yards by the end of his junior season. Taylor joins Georgia's Herschel Walker, UW's Ron Dayne and Oregon's LaMichael James on the list. He crossed the 5,000-yard plateau on the 736th carry of his Badgers' career, which makes him the fastest to reach 5,000 yards in Football Bowl Subdivision history.
Taylor's performance was also his 28th game with at least 100 rushing yards for UW. Only Dayne (33) has more 100-yard games for the Badgers.
However, the Illini made him work for the yards he gained, and he had just one rush for more than 20 yards.
You have free articles remaining.
"Each week, we know the schemes are going to be different," Taylor said of how opponents are playing him. "We just have to go out there, trust the coaches and trust what they have drawn up. We've been it all week, so we know the looks we're going to get.
"(Coaches) cut us loose on Saturday, and it's up to all of the guys on the field to execute and make the plays come to life."
Challenge accepted
UW's defense came into the game leading the FBS in all the major statistical categories, but the Fighting Illini made a number of big plays to pull off the upset. Reggie Corbin had a 43-yard scoring run, Donny Navarro hauled in a 48-yard touchdown catch, and Illinois became the first team to tally more than 300 total yards against the Badgers with 315.
Cornerback Caesar Williams said he wasn't surprised that Illinois challenged the UW secondary.
"I feel like every team wants to challenge (your strengths)," Williams said. "We have a good secondary, they want to challenge it. When they do challenge us, it's about showing them we are who we say we are."
UW uses two punt returners
Receivers Danny Davis and Jake Dunn lined up deep for each of the Fighting Illini's five punts on Saturday. That was a change from how UW returned punts in the first six games, with just one returner deep.
Dunn was listed as questionable for the game on Monday's injury report with a head injury suffered against Michigan State. He wasn't on the final injury report on Thursday, but he did not field a punt.
Davis had two returns for a total of 33 yards, including a long return of 21 yards.
Pearson recovers, shines
UW safety Reggie Pearson was able to bounce back after exiting the game with an injury.
Pearson was reaching to break up a pass along the Illinois sideline and was hit in the head, but walked off the field under his own power. He went into UW's red medical tent, but returned the next series.
He tallied five tackles, including two for loss, and had three pass breakups.
Homecoming magic
File this under weird coincidences:
Illinois has had six Homecoming games on Oct. 19 in its history. After upsetting the Badgers, it is 6-0 in those games.
Fighting Illini 24, Badgers 23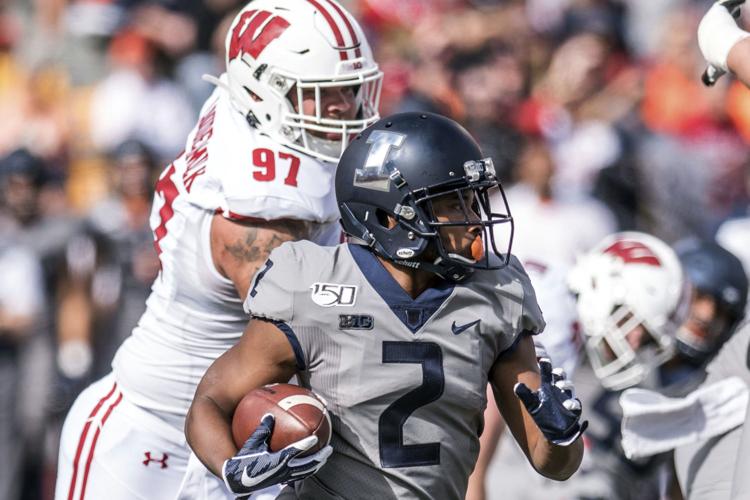 Fighting Illini 24, Badgers 23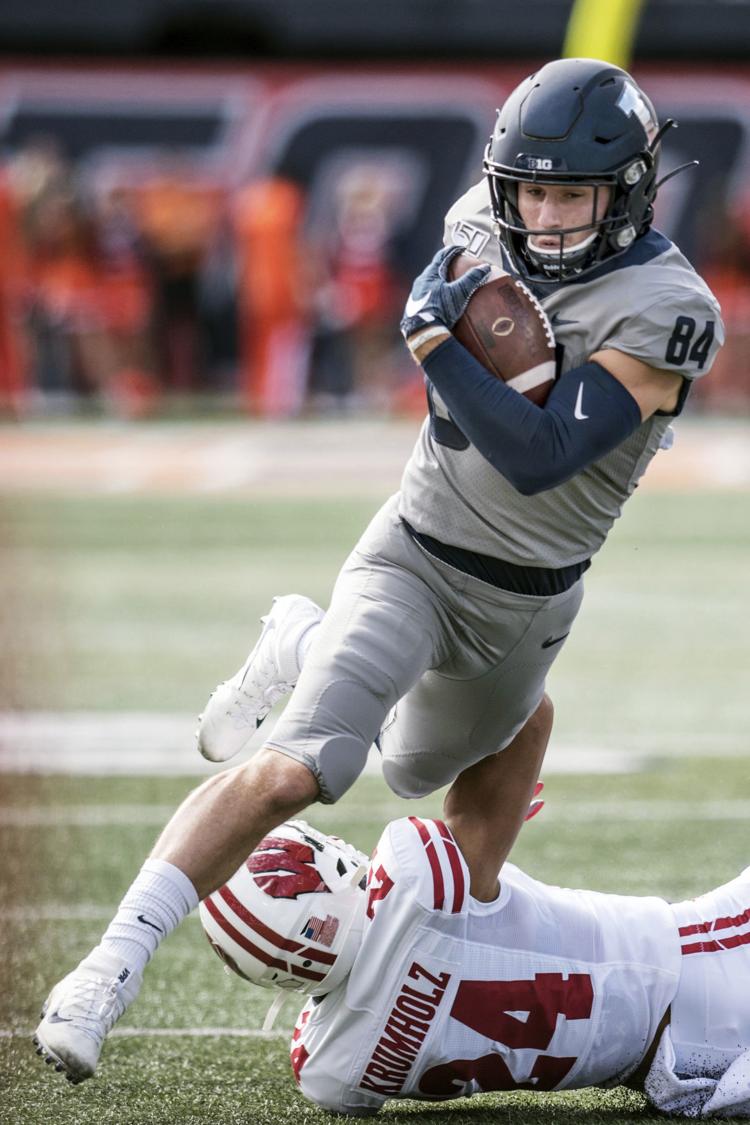 Fighting Illini 24, Badgers 23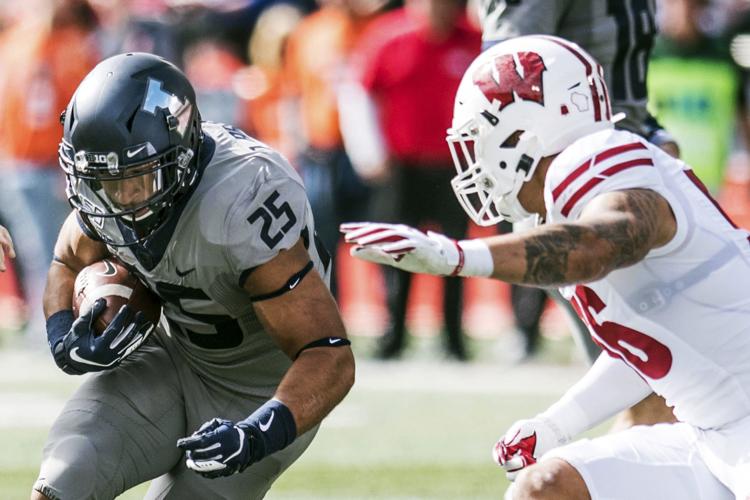 Fighting Illini 24, Badgers 23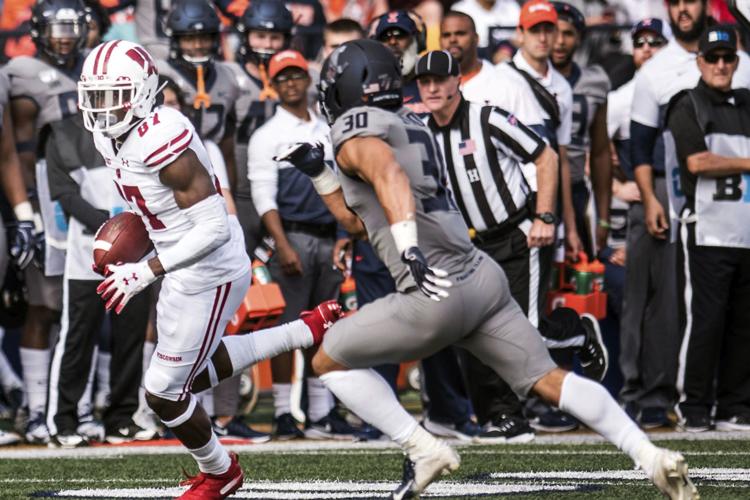 Fighting Illini 24, Badgers 23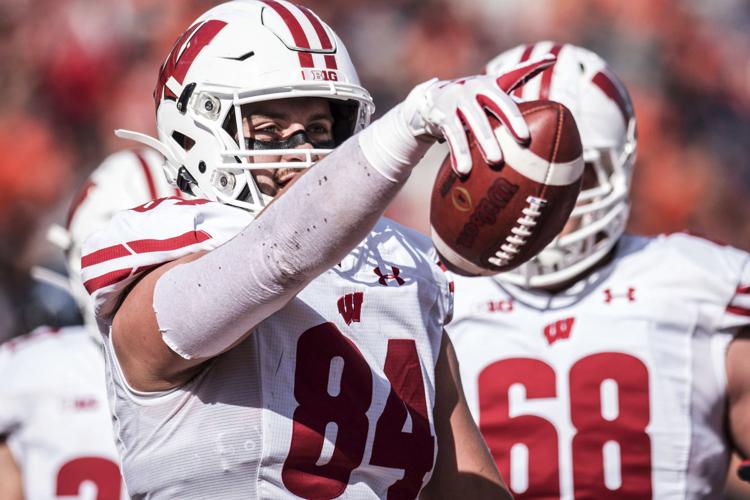 Fighting Illini 24, Badgers 23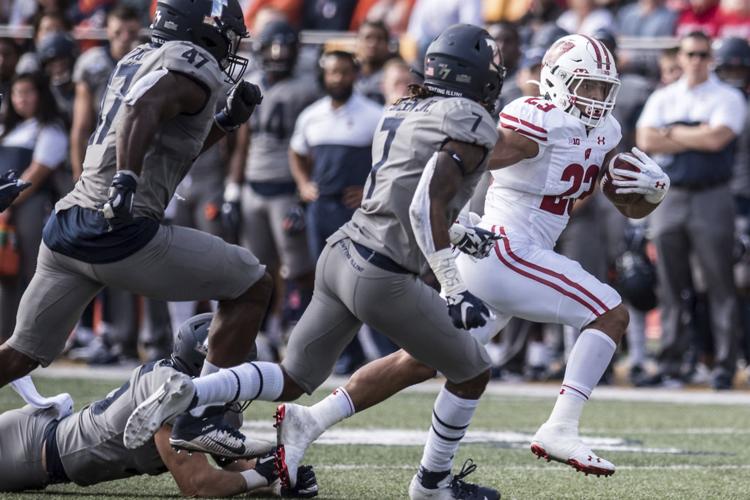 Fighting Illini 24, Badgers 23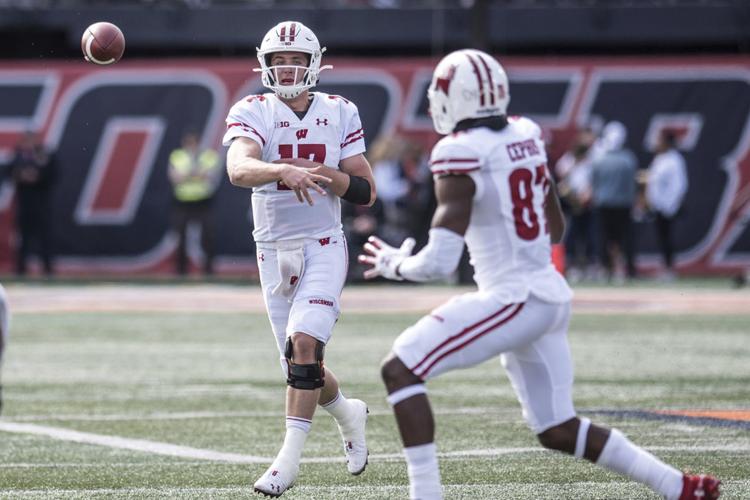 Fighting Illini 24, Badgers 23
Fighting Illini 24, Badgers 23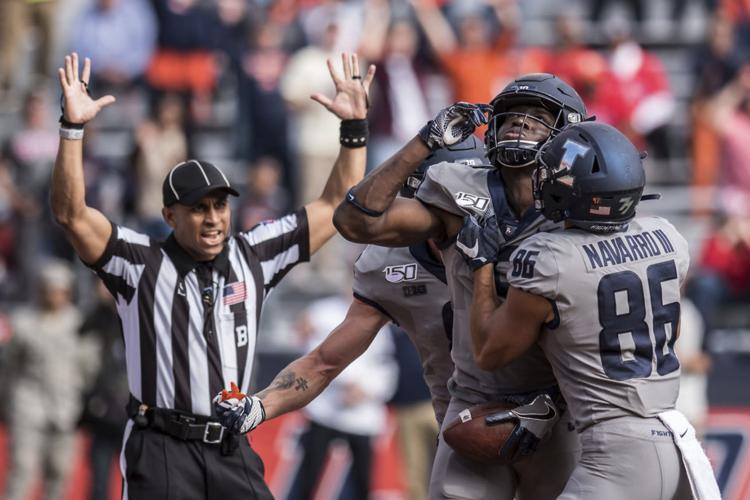 Fighting Illini 24, Badgers 23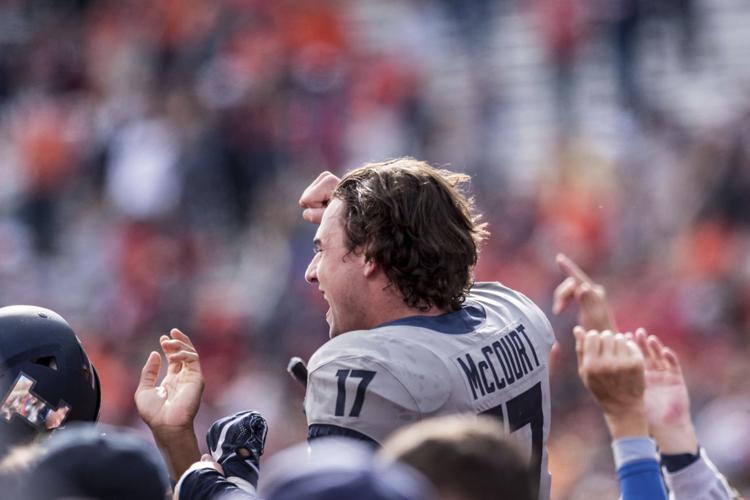 Fighting Illini 24, Badgers 23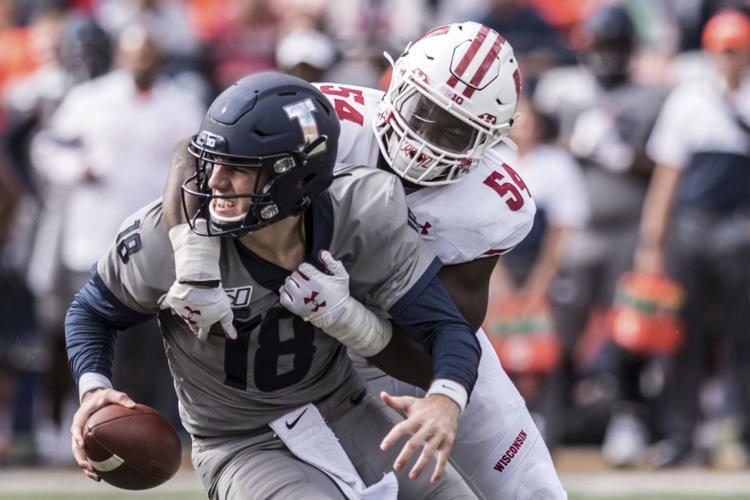 Fighting Illini 24, Badgers 23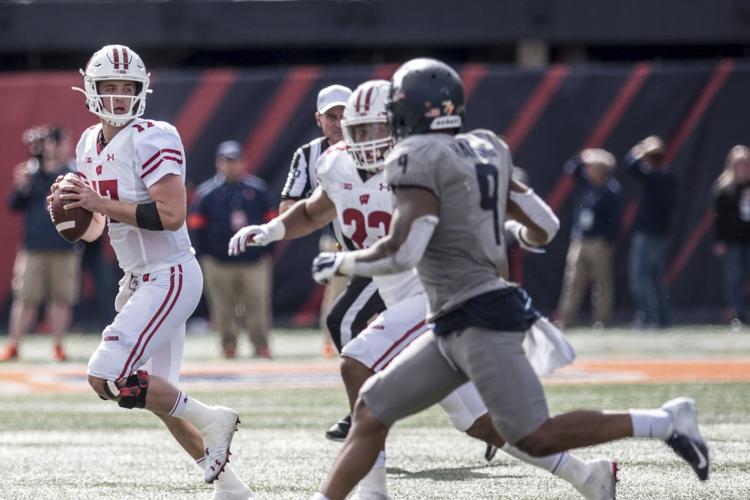 Fighting Illini 24, Badgers 23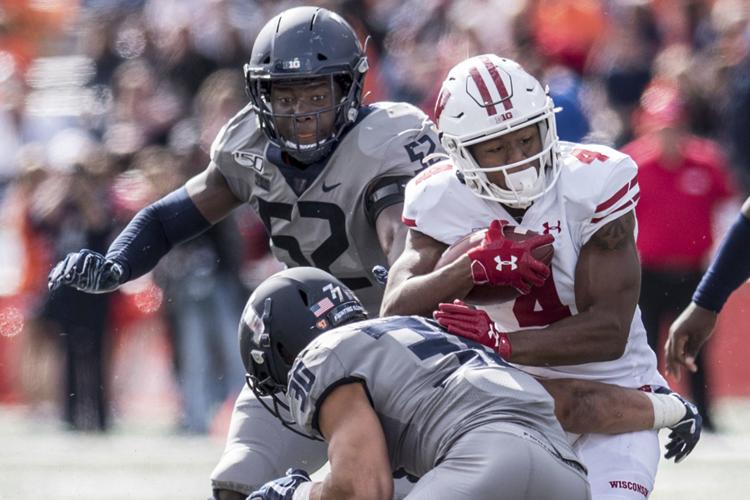 Fighting Illini 24, Badgers 23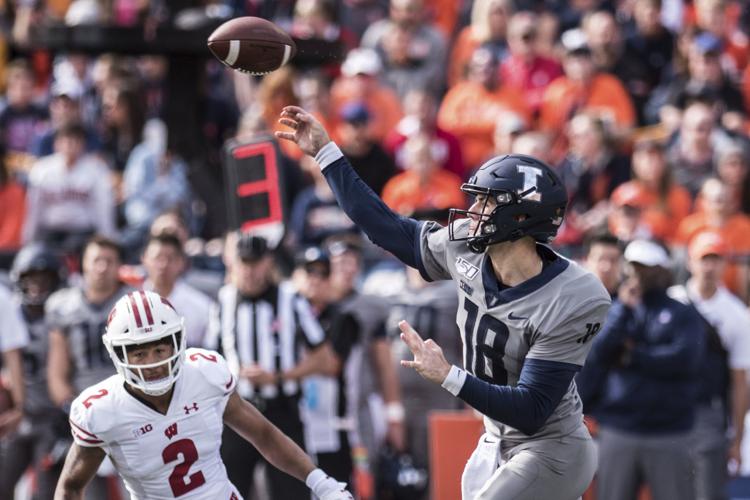 Fighting Illini 24, Badgers 23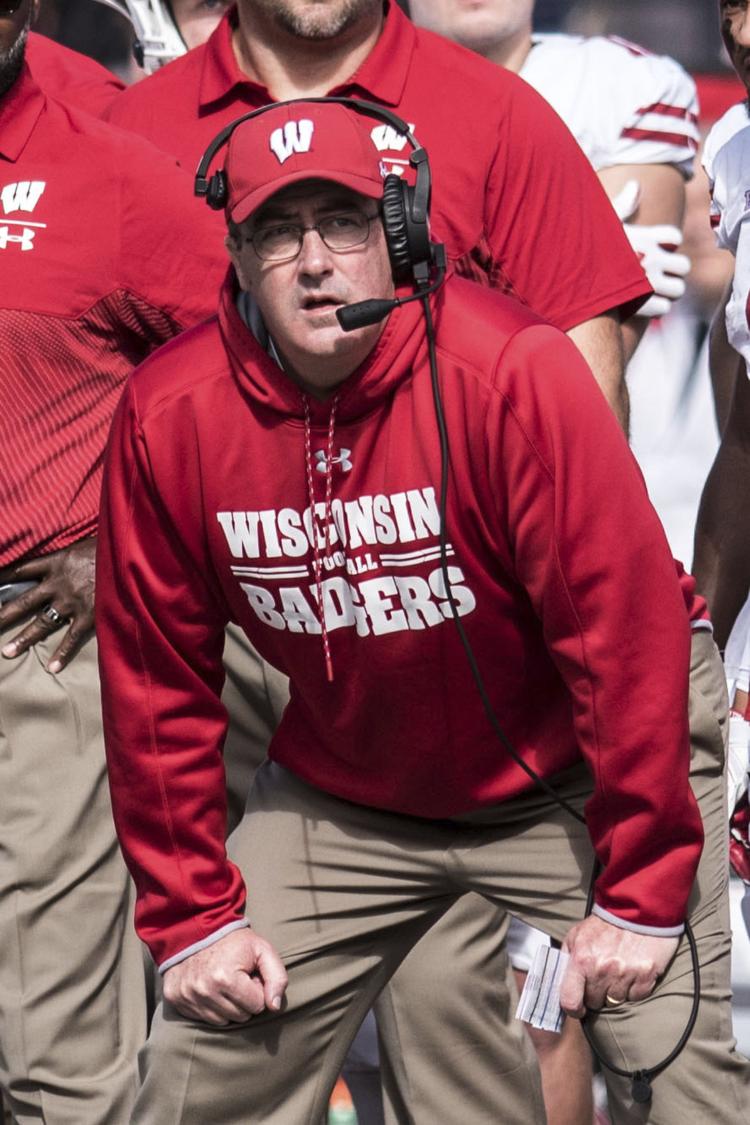 Fighting Illini 24, Badgers 23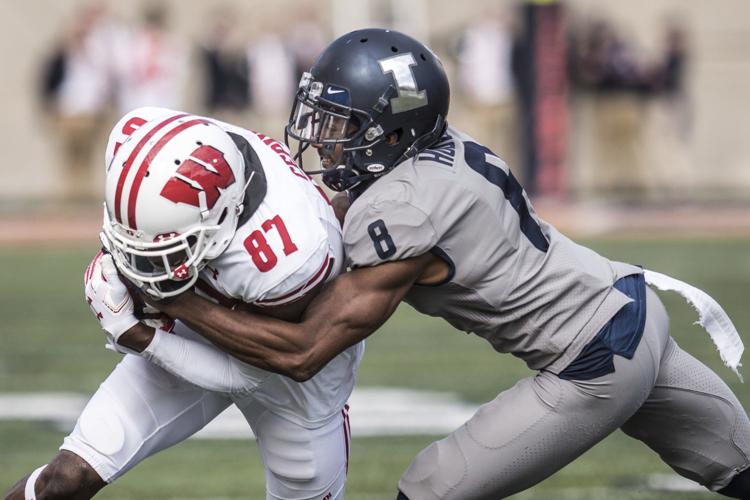 Lovie Smith talks with officials, AP photo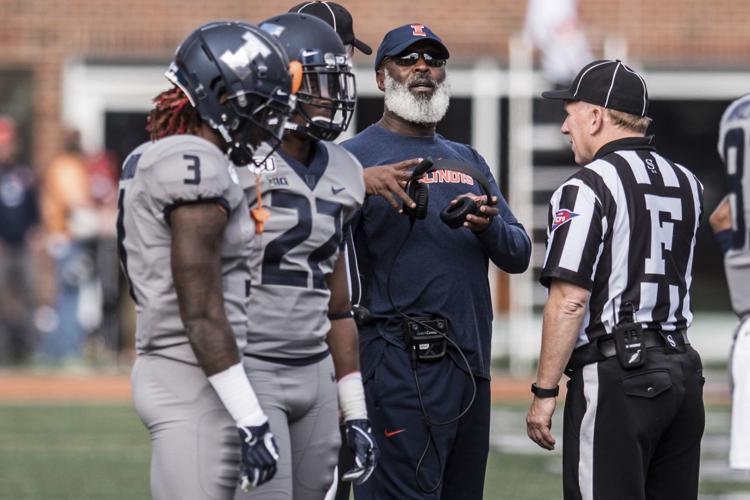 Fighting Illini 24, Badgers 23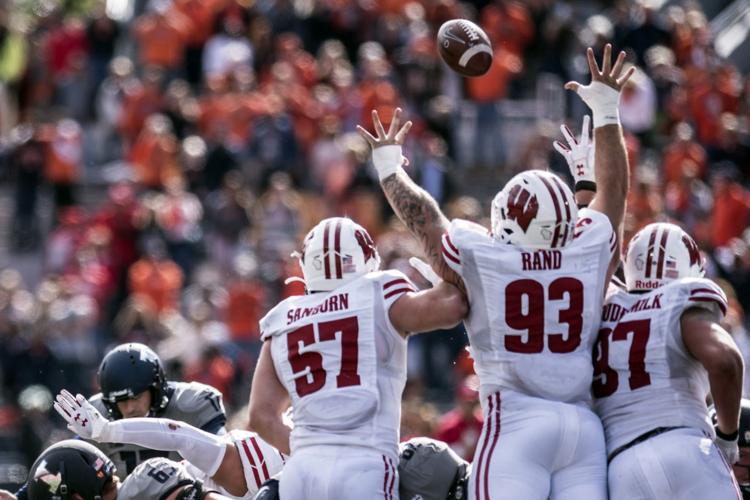 Fighting Illini 24, Badgers 23