The 400-yard aerial attack junior quarterback Jack Coan and the University of Wisconsin offense put on two weeks ago showed what the No. 13 Badgers (2-0) hope is a revitalized passing game this season.
With the depth the Badgers have at receiver, and junior tailback Jonathan Taylor's emergence as a receiving threat, a thin tight end group hasn't hurt as badly as previous teams may have suffered.
But Saturday's 11 a.m. tilt against No. 11 Michigan (2-0) at Camp Randall Stadium is another test of how flexible Badgers' coaches and players can be at the tight end position.
Jake Ferguson, a Madison Memorial product, has been solid at the No. 1 spot, but injuries have ravaged the depth UW came into the season with at tight end. Senior Zander Neuville retired due to injury, junior Gabe Lloyd's out for the year with a right leg injury, and junior Luke Benzschawel hasn't played yet this season due to a right leg injury.
David Moorman played 11 snaps at tigt end against South Florida, but injuries on the offensive line made him a full-time tackle against Central Michigan. The only other healthy tight ends on the roster are sophomore Coy Wanner  and freshmen Clay Cundiff, Jack Eschenbach and Hayden Rucci.
UW offensive coordinator Joe Rudolph said tight ends coach Mickey Turner has been preparing those freshmen to play, but various injuries have caused hiccups in that development.
"You just do, right?" UW coach Paul Chryst said when asked about adjusting with less depth at tight end. "You've got to make sure that you're putting guys in good positions, and just because you want to do something or you have done something doesn't mean that it's right."
What the Badgers have done is put more receivers on the field, using three-receiver sets with Ferguson at tight end and one running back on a majority of snaps. They've also used fullbacks John Chenal and Mason Stokke in H-back spots, lined up off the line of scrimmage but filling similar roles of a tight end.
UW also debuted a personnel set against Central Michigan with a running back and two fullbacks in the backfield, while Ferguson and redshirt freshman offensive lineman Cormac Sampson lined up at tight end. That group played seven plays, but produced all five rushing touchdowns against the Chippewas.
"Cormac's been a tight end, D-end his whole life, so being a tight end is easy for him to do," Rudolph said. "So he's another guy who we can continue to work in that role."
Larsh stays ready
Collin Larsh didn't let starting 0-for-2 on field goals this season affect his mentality or his confidence.
You have free articles remaining.
Both were attempted in less-than-ideal conditions — a 30-yarder against South Florida in a game delayed by lightning and a 51-yarder before halftime against Central Michigan. Still, he shook those off and made a 28-yarder in the second half against the Chippewas, and used the bye week to perfect the operation in anticipation for the Wolverines.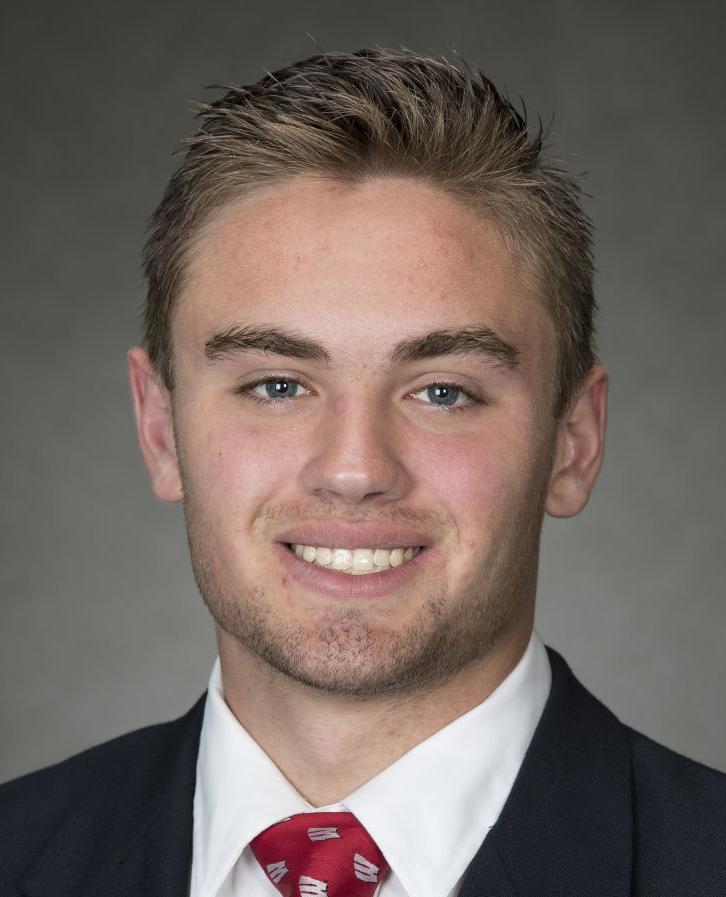 "It's just a next-kick mentality. Even if you make it or miss it, it's just about focusing on the next one. Making sure that you get that one. You've got to have a really short-term memory in this position and be able to keep going," he said.
Going 15 of 15 on extra points as the Badgers offense piled up scores helped, too.
But Larsh is well aware that UW may need some clutch kicks from him to take down Michigan on Saturday, and that opportunity is one he relishes.
"Something I like to talk about is you only feel pressure if there's a lack of confidence. When you have that confidence to be able to do it, you start feeling less and less pressure.
"I like to think I'm pretty confident in what I can do. If it came down to it, it's just another kick."
O-Line shuffle
Versatility has become key for UW offensive linemen.
From learning multiple positions in training camp to moving in and out of different spots on game day, Chryst and Rudolph have asked a great deal from their front. That versatility has been on display in the first two games — 11 offensive linemen have played and at least half of them have played multiple positions.
Sophomore right tackle Logan Bruss, who sat out against Central Michigan with a left leg injury, is questionable for the Michigan game. David Moorman and Tyler Beach filled the right tackle role in his place.
At his news conference Thursday, Chryst said he's been impressed with how the line has handled its tasks.
"I love that group," he said. "They work and they enjoy working together. There's a lot of shuffling … We know, in the end, they're probably going to play more than one position. It's a group that — I don't want to say you expect them to, because that's taking it for granted — but it doesn't surprise me when they do handle it."
Pack a poncho
Weather.com lists a 40% chance of rain Saturday morning, with an increasing chance of thunderstorms into the afternoon and evening.