Given the hurdles they face, expecting freshmen to make an immediate impact in college football this season is a tough bet to make.
With no spring practices and an altered preseason that will have less chances for reps than a regular training camp, freshmen at the University of Wisconsin would get a pass for taking a bit longer to get up to speed.
But two freshmen — wide receiver Chimere Dike and outside linebacker Nick Herbig — have been drawing rave reviews from Badgers' preseason practices, providing early dividends from UW's 2020 recruiting class. That class was the program's best in the internet recruiting rankings era, but will all but assuredly be eclipsed by the 2021 class.
Dike, a three-star prospect out of Waukesha, caught fans' attention this week when the football team's social media channels shared a video of him making a one-handed catch along the sideline during practice. One of three freshman receivers in the class, Dike has impressed the group of quarterbacks throwing to him.
"He's a stud. He's going to be a guy that we're going to rely on in the future," redshirt sophomore quarterback Chase Wolf said. "He's very smart. That's one of the things that kind of sucked about not having spring ball, is he'd be able to get some more reps there rather than just starting fall camp. He's made the most of it."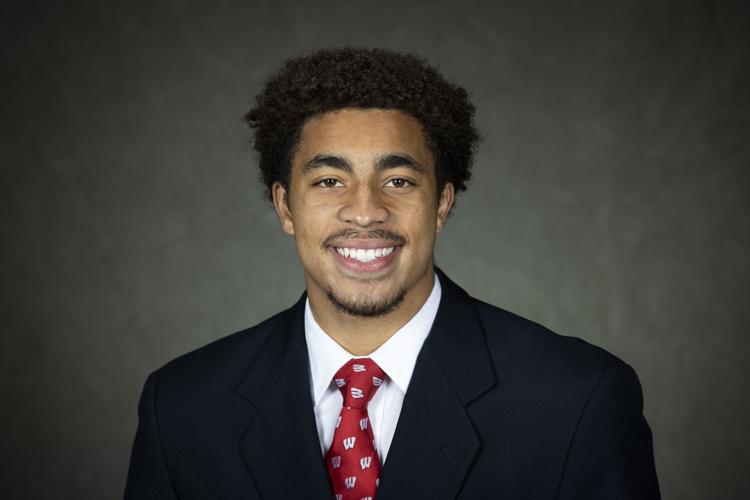 The 6-foot-1, 193-pound receiver posted 962 yards and six touchdowns on 59 catches as a senior at Waukesha North, and added 318 yards and six touchdowns rushing.
He's also shown an attention to detail that has impressed teammates.
"Very detailed in his route running," redshirt junior quarterback Danny Vanden Boom said. "So I think Chim will definitely be a solid receiver for us in the future. He'll be a guy that we can count on."
When Dike committed to UW on National Signing Day in December, Badgers offensive coordinator Joe Rudolph said he was excited to see what Dike's diverse skill set could bring to the receiver group. But his knowledge of the game has stood out as well.
"'Chim' as a young player, in his first year, he's already shown a level of understanding and maturity that's greater than his experience level here in college. He's been impressive," Rudolph said.
Redshirt freshman quarterback Graham Mertz — who's expected to be the starter after senior Jack Coan's foot injury required surgery — jokingly threw water on the Dike hype during a news conference Thursday.
"I heard people were talking about 'Chim' a little bit, but to be completely honest, he's not that good. Don't like him at all," Mertz said with a smile. "I'm kidding. Chim's a great guy and I love his approach. I think that the way he's been working and the questions he's asked are definitely beyond his age. He's going to be a great one here."
Herbig standing out in the early stages of practice may be less surprising given his high recruiting profile, but it's important for the Badgers at the outside linebacker position. After losing Zack Baun and his 12½ sacks from a year ago, along with Christian Bell, who transferred, the outside linebacker spots needed replenishing.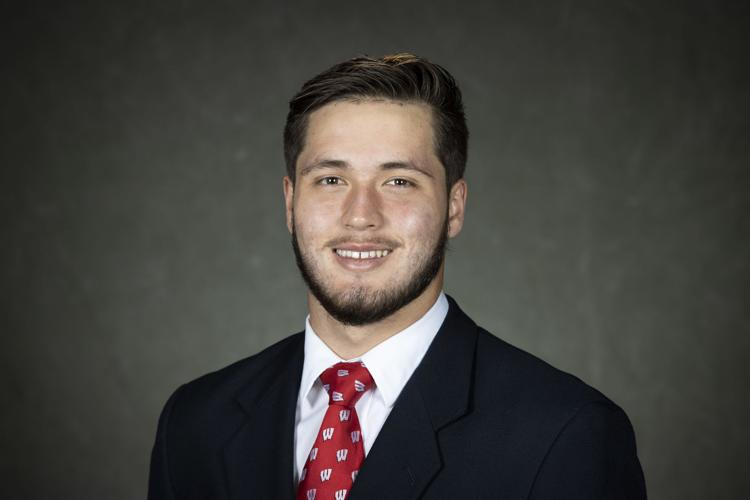 Senior Noah Burks and redshirt junior Izayah Green-May are projected to start, but defensive coordinator Jim Leonhard said last week that young players will be in the rotation as well.
Herbig (6-2, 225 pounds) was a four-star recruit out of Honolulu, Hawaii, and has made a quick impression on UW players.
"Nick, young linebacker, he's been just absolutely tearing it up. He's going to be a guy who's a special talent," senior defensive end Isaiahh Loudermilk said this week.
Said defensive line coach Inoke Breckterfield: "Nick Herbig's really doing his thing in camp."
Both Dike and Herbig have a chance to see playing time this year without worrying about burning a redshirt season. The NCAA isn't counting this season against players' eligibility, which eliminates the four-game limit to use a redshirt.
Badgers coach Paul Chryst said the coaching staff won't put players who aren't ready on the field, but said the rule change does provide more flexibility with young, talented players.