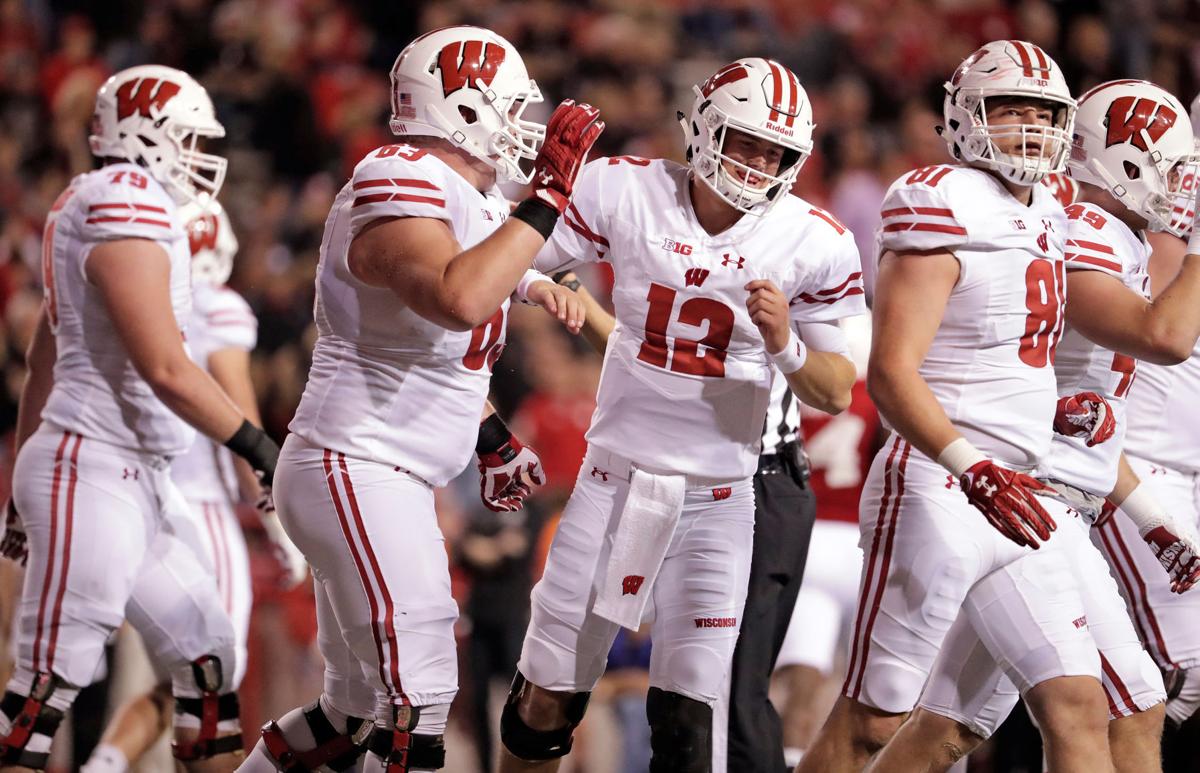 Watching the University of Wisconsin's offense over its final three drives in a 38-17 victory at Nebraska on Saturday night certainly wouldn't indicate the Badgers' had any issues across their offensive line.
UW ran the ball on 30 of its final 32 plays, including 22 straight to end the game, and in doing so scored three late touchdowns to quiet a hostile crowd at Memorial Stadium and pull away from the Cornhuskers.
The Badgers won in that manner while left tackle Michael Deiter played with a tender ankle and two of their top three guards were sidelined with injuries, leaving sophomore Jason Erdmann to step into a dire situation after seeing little-to-no meaningful playing experience prior to Saturday.
"That's kind of got to be our thing," Deiter said. "We've got a lot of guys banged up, and everyone's got to be ready to go in and play."
Starting left guard Jon Dietzen has battled ankle and toe issues for the majority of the season. The sophomore missed UW's game at BYU three weeks ago and rotated with junior Micah Kapoi last week.
Dietzen started Saturday's contest but left late in the first half. Chryst said Kapoi was also unavailable due to injury, forcing the Badgers to reach deep into their bench.
Erdmann seemingly handled himself well, however. Along with playing a part in the second-half dominance on the ground, he was in the game during Jonathan Taylor's 75-yard touchdown run late in the second quarter that gave UW a 17-7 lead.
"He played well," UW quarterback Alex Hornibrook said. "He was ready to go. You could just tell, the look in his eyes when he got in there, he wasn't going to hesitate at all. He was going to get out there and play."
Deiter limped off the field in the second quarter after rolling his ankle, aggravating an injury he suffered at BYU, before returning the next series. It was the second straight game that redshirt freshman Cole Van Lanen had to relieve Deiter during a crucial drive.
Deiter said his ankle didn't bother him in the second half, but he also downplayed the severity of his injury last week after leaving in the fourth quarter against Northwestern.
The Badgers appear better-equipped to handle this run of offensive line injuries than they've been the previous two seasons. Deiter said before the season UW has better depth at the position than its ever had in his time with the Badgers, and that's shown in the last few games.
"Jason Erdmann's now at a point where he could do it this year," Chryst said. "Last year at this time, I don't know. So I think in that way it is (easier to deal with the injuries).
"That's kind of where we're at, and Jason's been doing a good job. We've been talking about it for a couple weeks, should this situation come up. And I know Cole was in for a little bit. We were executing (with Erdmann), and so you kind of stay with that group then."
Deiter will likely be fine moving forward even if not quite 100 percent, but Chryst gave no indication of the availability of Dietzen or Kapoi for next week's game against Purdue.
Regardless, Erdmann said he'll prepare as if he's the starter and be ready once again if needed.
"I wanted the team to trust me," Erdmann said. "All week I practiced like I'm going to get those reps in the game. You don't practice to be a No. 2. You always practice to be a No. 1. When you get the opportunity in a game, I just did what I had to do, seized the opportunity."