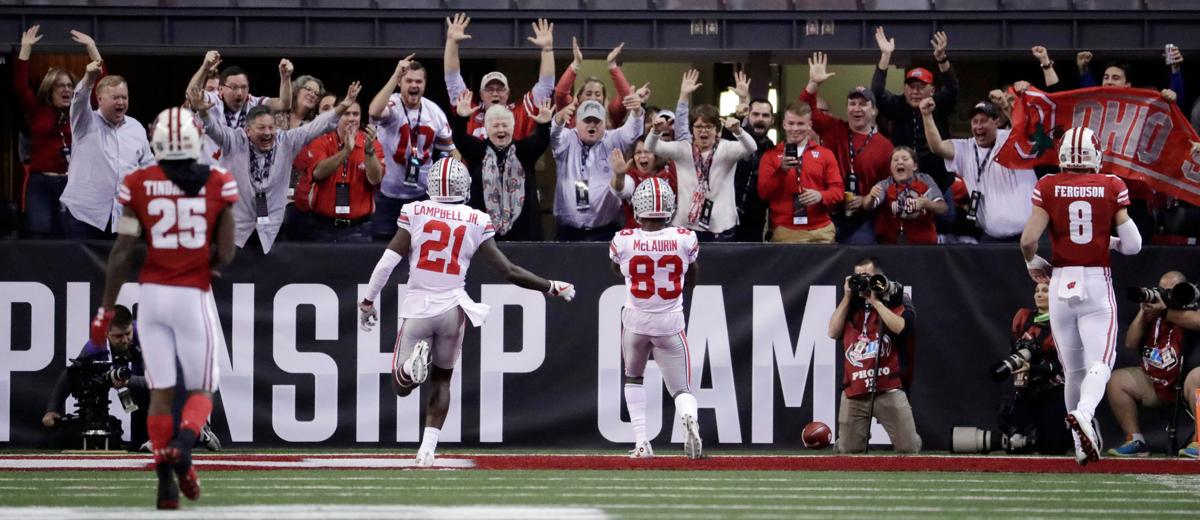 While Saturday night's Orange Bowl won't have nearly as much on the line as the Big Ten Championship Game did earlier this month, the opportunity to make a statement still exists for the University of Wisconsin defense as it prepares to face 11th-ranked Miami at Hard Rock Stadium.
Coming off a 27-21 loss to Ohio State in which UW allowed more total yards and points than in any other game this season, its defense has one more opportunity to stake its claim as the country's best.
"We definitely want to end on a dominant performance," UW cornerback Derrick Tindal said. "We want to let people know still that we have the best defense in the nation. That's how we feel. It's a very big game for us, and we're looking forward to it."
Even after the Big Ten title game, sixth-ranked UW still holds the No. 1 spot nationally in total defense and ranks in the top five in scoring defense, rushing defense and passing defense.
A handful of big plays were the downfall defensively against the Buckeyes, who totaled four gains of more than 50 yards. Those led to 24 points and made up 60.4 percent of Ohio State's yardage on the night. The Badgers allowed just three plays of that length over their first 12 games combined.
UW's defense did settle in and excel during the second half, allowing just six points after the break and providing a chance for a go-ahead touchdown in the closing minutes.
"It's unfortunate that we did a great job of eliminating those big plays, and they show up in the championship game," UW defensive coordinator Jim Leonhard said. "But our guys battle. You battle back and you give yourself an opportunity to win it.
You have free articles remaining.
"With the effort and the attention to detail that our guys play with, they're going to give us a chance all the time. That's why it hurts for them. You're going to miss plays. Guys are going to make plays on you, and you just ask them to battle, and that's what they did the rest of the game."
Many considered Ohio State to be the first quality opponent UW faced this year, and there's truth to the fact the Buckeyes have more top-level athletes than what the Badgers saw during the regular season.
Defensive end Alec James said the Badgers also experienced difficulty in applying heavy pressure to Ohio State quarterback J.T. Barrett because of his ability to make plays with his feet — a challenge UW could also face against Miami's Malik Rosier on Saturday night.
The Badgers have moved on from their miscues against the Buckeyes, however, and feel the mistakes that led to the Big Ten title game big plays — missed tackles, communication errors, etc. — are all correctable moving forward.
"Just little things we've got to clean up," James said. "It's not really something we dwell on, but at the same time we learn from it. Ohio State was a great team, and that's something that happens against great teams. It was hard to stop them, but at the same time, we learned a lot from it."
UW's defense now has a chance against another top-10 opponent to prove itself as one of the best defenses in the country.
And while Miami's talent and explosiveness on offense may not quite compare to Ohio State's, shutting down the Hurricanes on a national stage in a New Year's Six Bowl game certainly wouldn't go unnoticed.
"They're extremely talented," Leonhard said of Miami's offense. "I think the thing you see is the talent all across the board. All the skill positions, the quarterback position, up front.
"They're big and physical and talented. It's going to be a big test for us."