With a week left before opening the season against Illinois, the University of Wisconsin football team's offensive line is still ironing out its top unit.
This isn't rare for the No. 16 Badgers, who host Illinois next Friday at Camp Randall Stadium. Offensive coordinator and offensive line coach Joe Rudolph uses all the time he has at his disposal to prepare his linemen to play a number of positions.
This tactic has proved valuable for UW in the past, handling injuries on the line without much drop off, and it could be invaluable this season as the Badgers try to navigate the Big Ten Conference season and the COVID-19 pandemic.
"You want as many as you can that you can shuffle at all the different spots. I think 'Rudy,' for a long time, has done a great job of (that). I don't think there's one O-lineman that's played in the same spot all the time this camp. That's kind of the reality of the season, too," UW coach Paul Chryst said.
The Badgers have a number of combinations to consider for a starting lineup.
A battle for the center spot between Kayden Lyles and Cormac Sampson has been ongoing, while potential guards returning from last season include Lyles, Josh Seltzner and Logan Bruss. Cole Van Lanen returns at left tackle, as does Tyler Beach, who played both right and left tackle last season.
The return of Jon Dietzen to the roster provides a seasoned veteran for either guard or tackle spots as well.
"You know 'Rudy,' we've been rotating guys. A lot of people are cross-playing positions throughout camp. A lot of people are learning all different positions to kind of finalize the lineup. I wouldn't say that's for sure yet," said Van Lanen, a senior and Associated Press second-team preseason All-American.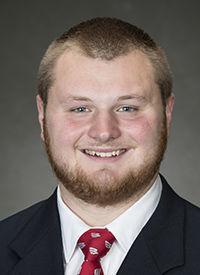 "'Rudy' likes playing the best five, and I'm sure we'll find out who that best five is going into the week. I feel really confident with the group we have and I'm really excited to get out on the field and have the opportunity to play with these guys this year."
Part of Van Lanen's confidence comes from the group's knowledge of UW's scheme.
While COVID-19-caused hiatus from in-person workouts this spring and summer limited chances to play together, the UW offensive line spent hours on Zoom calls studying the playbook.
"The young guys knew so much more than I ever knew coming in, and I thought it was awesome," Van Lanen said. "Obviously, knowing the playbook is a little different than playing on the field, took a little bit of time but, there's been years where we'd have a (Nos.) 2 or 3 group that we couldn't even run plays because of how difficult it was. This year, our (Nos.) 1, 2 or 3 lines, we're able to run and do drives, and that's awesome to see."
Franklin a raw talent
One of the surprises of the Badgers' fall roster release last month was the move redshirt sophomore Jaylan Franklin made from outside linebacker to tight end.
Chryst said Franklin — listed at 6-foot-4 and 228 pounds — provided that group with a different dimension athletically. Tight ends coach Mickey Turner expanded on Franklin's development Friday during a Zoom teleconference with reporters.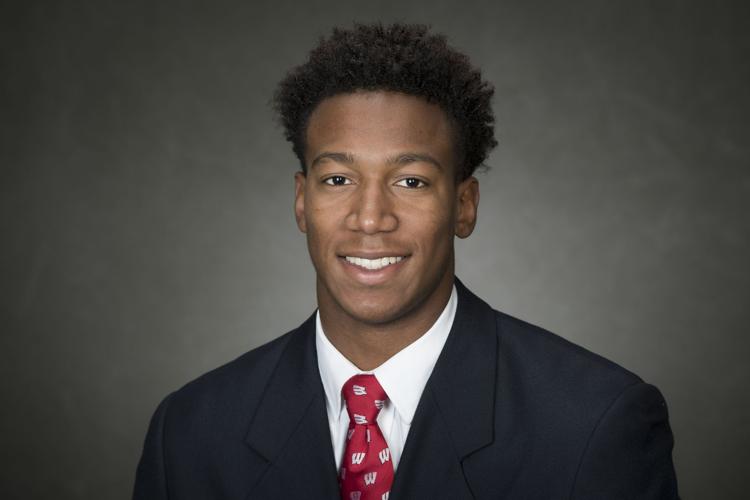 "He's just got a great feel for the game. The raw talent was there with his speed," Turner said.
"You forget he's like 6-5½, he's pretty darn long. But he's got a great feel with his fluidity. He's not just a track athlete out there, he can bend corners and release guys and knows how to find a fit where sometimes it takes years to teach somebody those things. I've been really pleased with his knowledge of the game without me having to spend too much time on it."
Turner said Franklin is still working on the finer points of his new position, but expects him to be a factor on special teams early on.
Vujnovich granted waiver
A UW official confirmed Friday that Andy Vujnovich — a transfer punter from Division III Dubuque — was granted a waiver by the NCAA and is eligible to play this season.
Vujnovich likely becomes the Badgers' top option at the position. His per-kick average (36.7 yards) was altered by four blocked punts, but he's proven to have a big leg. Five of his 49 punts were 50 yards or more, he had a long punt of 62 yards and pinned 15 of his tries inside the opponent's 20-yard line.
---
Check out the State Journal's complete 2020 season preview
Get ready for Badgers football season with State Journal's complete 2020 preview
Prepare for kick off of the University of Wisconsin's 2020 football season on Friday against Illinois with the Wisconsin State Journal's annual Badgers season preview.