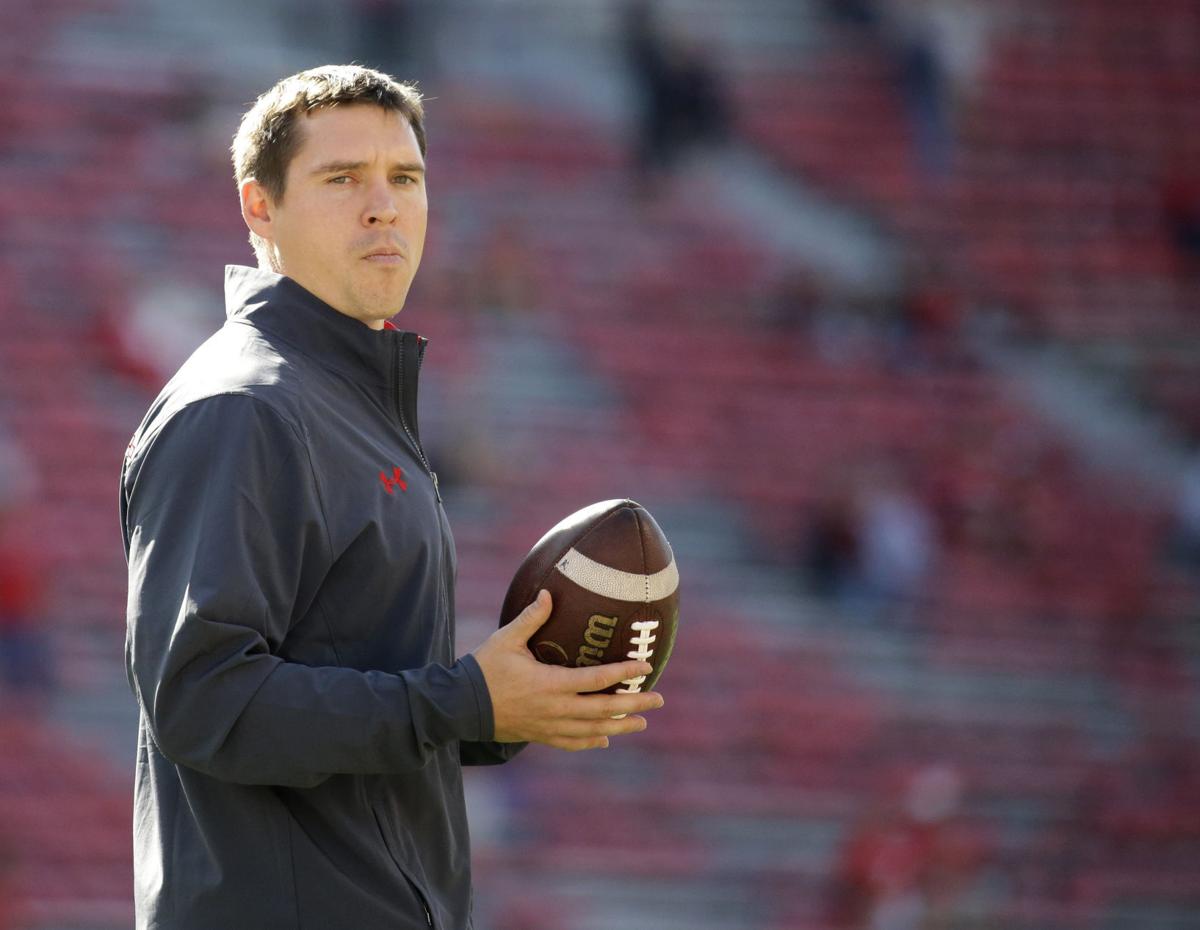 FORT LAUDERDALE, Fla. — University of Wisconsin defensive coordinator Jim Leonhard acknowledged he's had "some conversations with some teams" when asked Wednesday about Florida State's interest in hiring him for the same position.
Reports earlier this week indicated new Seminoles head coach Willie Taggart had a desire to pry Leonhard away from his alma mater.
Leonhard, in his first year as UW's defensive coordinator and second as a coach, told the State Journal earlier this month he'd listen to job opportunities this offseason but wasn't in a hurry to leave the Badgers. He took the same approach when speaking to the media in Fort Lauderdale, Fla., on Wednesday.
You have free articles remaining.
"I think I owe it to myself to entertain some phone calls and see what the interest is and where it is, but also knowing that I'm very happy where I'm at," Leonhard said. "Wisconsin is home. I love the university. I truly believe everything about it on and off the field. I feel like we do it the right way. We're not the only team doing it the right way, but we're one of them.
"To me, the recruiting side of it, just everything outside of coaching, I know I want to be in a place where you truly believe in the product and you truly believe in the university. It's one of those situations where I know I have that right now, so it's kind of a nice place to be."
UW coach Paul Chryst hired Leonhard, a former All-American safety for UW who went on to have a 10-year NFL career, as the Badgers' defensive backs coach prior to the 2016 season and promoted him to defensive coordinator a year later to replace Justin Wilcox.
Still just 35 years old, though, Leonhard has plenty of time to move up the coaching ladder. More coaching opportunities could present themselves after the NFL regular season ends Sunday, but Leonhard's first trying to make sure his defense ends the season strong against Miami in Saturday's Orange Bowl.
"There is somewhat of a business to football, and (UW's players are) not oblivious to that," Leonhard said. "But at the same time, they do see, they do hear. You don't want to avoid situations like that. I think you're just as open as possible with the guys in telling them what's going on, but at the same time, you've got a game to win. That's the ultimate goal, and that's what they want."