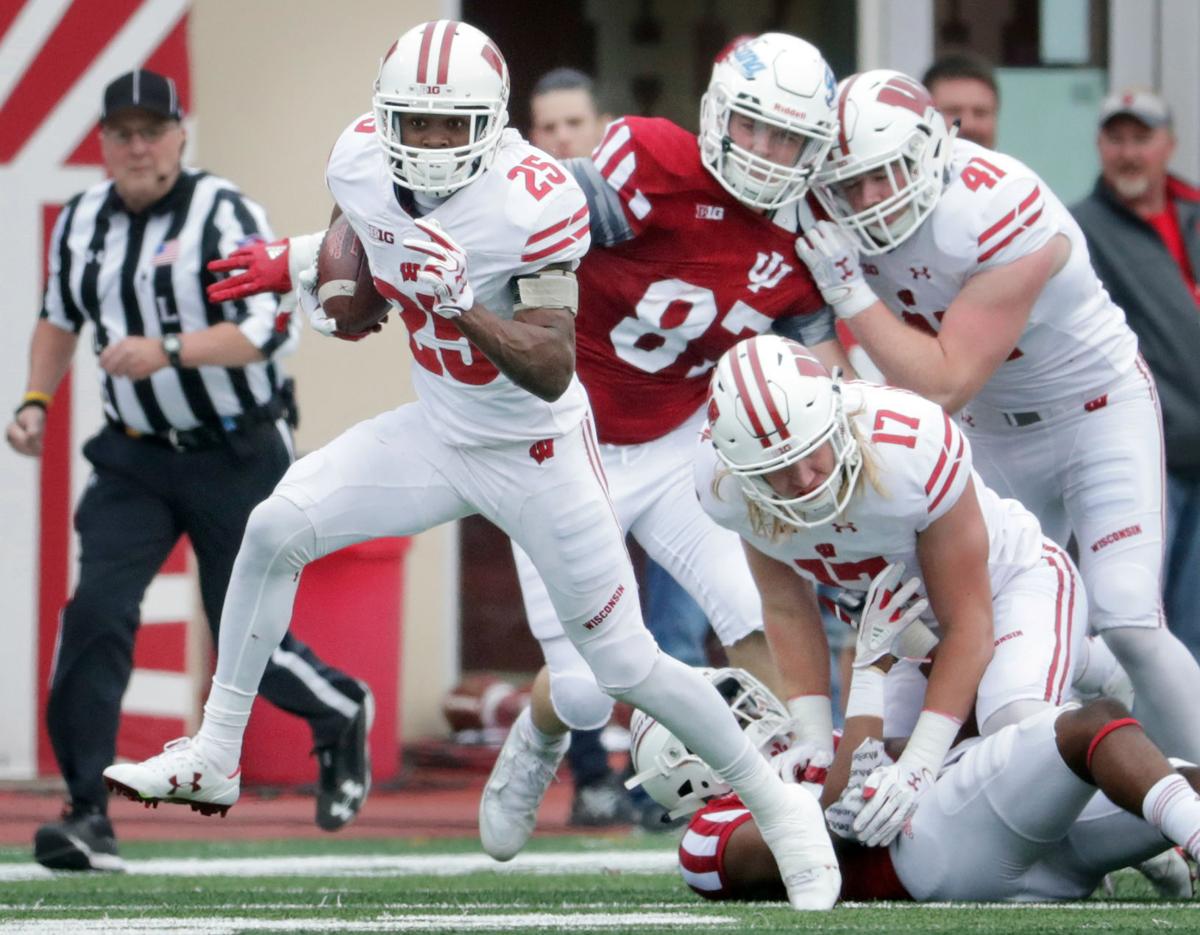 Offense: B
Nice to have Jonathan Taylor and his 183 rushing yards back. On his interception, Alex Hornibrook held the ball too long and the resulting blindside hit affected his throw. UW had three holding penalties on one drive. You can't keep the ball out of Michael Deiter's hands. His hustling recovery of Taylor's fumble was big.
Defense: B-plus
Joe Ferguson's two late interceptions came after Tyler Johnson and Garrett Rand, respectively, got in quarterback Richard Lagow's face. Alec James and Leon Jacobs each had 1.5 sacks. Nick Nelson had trouble with talented Simmie Cobbs Jr., giving up a touchdown pass and committing two pass-interference penalties.
Special teams: B
Connor Allen took over for Anthony Lotti, booming punts of 44 and 48 yards and knocking one out of bounds at the 10. Derrick Tindal returned kickoffs for the first time and his 39-yarder changed field position in the fourth quarter. Nick Nelson muffed, then recovered, the ball on a punt return, which cost UW 7 yards.
Coaching: B
The play design on touchdown passes to Alec Ingold and Quintez Cephus and the jet-sweep touchdown run by Jonathan Taylor was outstanding. Not letting Taylor touch the ball after a first-and-goal at the 6 on the opening drive wasn't. UW finally found a way to block Tegray Scales on blindside blitzes in the second half.
Overall: B
Undefeated UW has been reading from the same script for nine games. It goes like this: The Badgers have a slow, mistake-filled start, but the defense holds firm and UW gradually imposes its will on the opponent. It worked again Saturday, but the Badgers are just about finished with the easy opponents on their schedule.