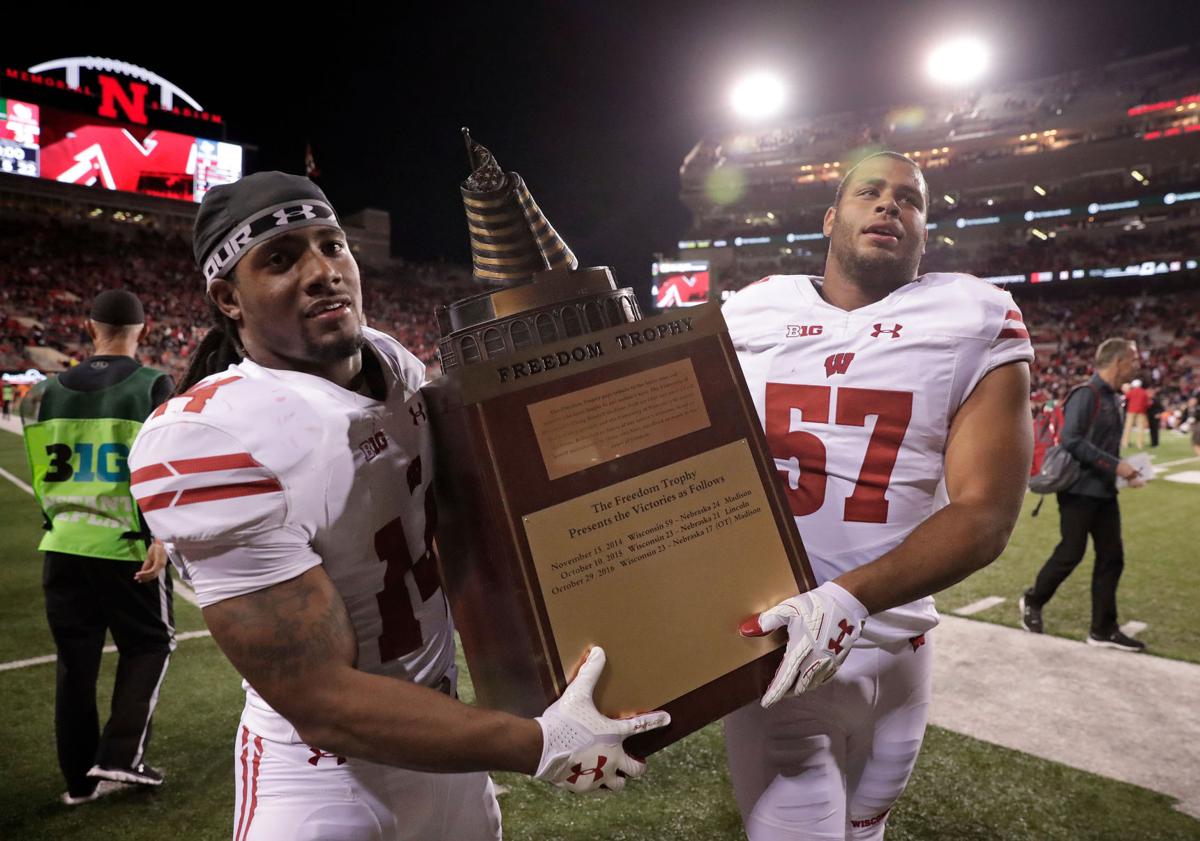 Offense: C
Jonathan Taylor gave UW a huge lift with his 75-yard touchdown run late in the first half. Actually, Taylor ran through Nebraska all night. Alex Hornibrook continues to struggle when he doesn't set his feet before before throwing, but he kept his poise after his pick-six. Three major blocking penalties stalled drives.
Defense: B
Chris Orr showed some wheels on his 78-yard interception return for a touchdown. The four-man pass rush struggled to get to immobile Tanner Lee. The secondary provided tight coverage and broke up a lot of passes, especially Nick Nelson. A coverage mixup left Stanley Morgan wide open for an 80-yard touchdown reception.
Special teams: C-plus
Why does it seem like the majority of Rafael Gaglianone's field goals have been against Nebraska? Nelson had no chance to catch a booming 69-yard punt. He's got to stop fielding punts at the 5, though. T.J. Edwards' shoe-string tackle saved a long punt return in the third quarter. Punter Anthony Lotti was up and down.
Coaching: C-plus
Taylor rushed for 48 yards on his first five carries but didn't touch the ball again until the middle of the second quarter. Maybe Paul Chryst was saving him for the second half. There didn't seem to be a second option on Hornibrook's pass back to Taylor. Jim Leonhard couldn't find a pass rush but he shut off the run.
Overall: B
The Badgers dodged bullet after bullet throughout a lackluster first half, then exerted their physical dominance over the Cornhuskers in the second. They haven't looked pretty for 60 minutes in any of their five victories this season, but this one put them all alone in first place in the Big Ten's West Division race.