The fullback position was a strength for the University of Wisconsin football team last season, with eventual sixth-round NFL draft pick Derek Watt leading a group that also included veteran Derek Straus and a talented third option in Austin Ramesh.
Making two position changes and bringing in a freshman walk-on was the only way the Badgers even filled the position with enough bodies heading into this year.
Ramesh returns as the only player with experience at fullback at the Division I level, but UW coach Paul Chryst has hope that the others caught on quickly this offseason.
"They've done some good things, and yet I can take each guy today and say, 'You can do this better,' " Chryst said. "It's within them. It's not wishful thinking or hoping that they can do it better."
The potential is there, Chryst believes, for converted linebacker Alec Ingold to excel at fullback after emerging as an option at running back for UW as a freshman last season.
The coach's confidence in Ingold showed when he was listed as the first-team fullback over Ramesh, a junior, on UW's initial depth chart released Friday. Ingold and Ramesh split first-team reps throughout fall camp.
"I wouldn't say (fullback is) natural," Ingold said. "I've really had to work at it. It's something where I want to put a lot of effort in because it's a tough, physical position, and I feel like if I can get all those qualities put together, I can be a good fullback, but it's taken a lot of work. That'll come with anything."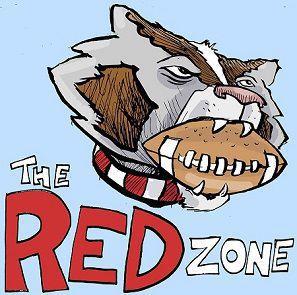 Leon Jacobs, the Badgers' third fullback, has experienced a similar transition. The junior lost a starting spot at inside linebacker last year before missing most of the season with a toe injury.
The switch to fullback has put Jacobs' work ethic to the test. At 6-foot-2, he's tried to improve his pad level and also spent plenty of time catching balls this offseason. Jacobs said UW also kept him in a two-point stance throughout spring while he was learning the position.
"Obviously, having the spring helped me prepare for the fall," Jacobs said. "Staying low, for me that's tough because I'm so tall. So I've tried just getting low and working on my technique."
Freshman walk-on Aaron Maternowski played well throughout camp, but it remains to be seen whether UW will use him this season.
Chryst said the Badgers will play "as many (fullbacks) as we need," and that will likely include at least Ingold, Ramesh and Jacobs. It wasn't uncommon last season for UW to put two fullbacks on the field at the same time.
Depth at the position can be difficult to gauge with new faces settling into new roles, but the Badgers expect to have the lead blockers needed to help regain their powerful running game that didn't produce like expected a year ago.
"We're all working to get a lot better, and I think this fall camp we've all taken steps forward to where we want to go," Ingold said. "Hopefully you see a lot of us out there. We're all competitive and I feel like we're all putting ourselves in a position where we can all play and coaches can count on us to do our jobs.
"I just know that coaches have told us over and over again that if we're working on the basics and can be accountable, they'll play us. That's what I've been working for. Everyone in the fullback room's helping each other get to that point where if a guy falls down, the next guy can step in and we won't lose a beat."