Guy Houston knew his son's career at the University of Wisconsin had taken a wrong turn, and he didn't know if there was any way to revive it.
The worry wasn't about Bart Houston's talent as a quarterback, but rather that he didn't fit the style of new coach Gary Andersen in 2013. Houston was a highly ranked recruit out of legendary high school program De La Salle in Concord, California, but his opportunity to ever start for the Badgers was quickly dwindling.
Andersen preferred a dual-threat player under center. When Bart Houston wasn't even considered for the role of starting quarterback heading into his redshirt sophomore season in 2014, Guy Houston began looking into transfer options for his son.
"I'd talk about it briefly with Bart," Guy Houston said. "He said, 'I'm not going anywhere. This is my place. This is where I belong.' He was going to play it out no matter what.
"He's a Badger, he'd always say, so he's not going anywhere. He wanted to play it out, and it looks like this year good things might happen."
Andersen left for Oregon State after that 2014 season, former UW offensive coordinator Paul Chryst — who recruited Bart Houston — took over and the fifth-year senior quarterback enters today's game against fifth-ranked LSU at Lambeau Field as the Badgers' starter at last.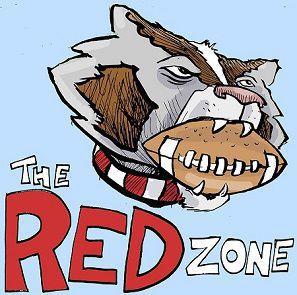 Even through this offseason, though, Houston had to fend off talented redshirt freshman Alex Hornibrook to win the job after a battle that was not settled until last week.
It even appeared as if Houston may let his final opportunity slip away due to a number of poor practices early in August before settling down. While the pressure for him to succeed in his final year may have grown during that time, you wouldn't have known it by talking to Houston.
As competitive as Houston is, there aren't many players more even-keeled than him. That personality even dates back to his high school days at De La Salle.
"He was just rock steady all the way through," said Bob Ladouceur, who coached De La Salle for 34 years. "He was the same every game, every week, every practice. He was the first guy out and the last guy to leave. He was just hungry to know more and get more reps in. He was a tireless worker."
De La Salle ran the veer offense, which led to an extremely low number of pass attempts for a quarterback recruited at the level Houston was. Even with those limitations, along with the fact that he sat out many second halves with his team way ahead, Houston passed for 1,922 yards with 20 touchdowns and four interceptions as a junior, his first full season as a starter.
Houston, like any quarterback, would have liked to have thrown more. In the big picture, though, he didn't care. His team defeated Servite, considered one of the best teams in the nation that season, by 40 points to win a state title. That was what mattered to Houston.
"It's not that he didn't want to (throw more). I know he did," Ladouceur said. "But he's a team guy. If they beat LSU this weekend and he throws three passes, he'd be happy as hell. If he throws 50 and beats them he'd be just as happy. He wants to win."
Houston took that same approach during his first four years at UW, when he rarely saw the field.
Andersen even turned him into a rugby-style punter during the 2014 season, a failed experiment that saw Houston average less than 35 yards on seven attempts.
"The past was fun," Houston said. "Doing whatever I could for the team, that was always my thing. Every year, I find my niche, and it's going to be different every year. That's what you do, and you excel at that. One year, it just happened to be punting. Other years, it was signaling. It was helping (starting quarterback) Joel (Stave) last year with defenses, reading and everything.
"Now this year it'll be actually playing."
Houston did get a glimpse of what starting for the Badgers would be like when he replaced an injured Stave in the first quarter at Illinois last season.
He completed 22 of 33 passes for 232 yards with two touchdowns and two interceptions. There were plenty of good and bad moments for Houston, but UW won 24-13 after trailing in the third quarter.
"Bart, he does a great job of being confident," UW tight end Troy Fumagalli said. "I noticed in the Illinois game when he came in, they definitely had the momentum, and he came in there without even flinching and said 'Here we go, let's get it going.' "
Badgers coach Paul Chryst said Houston enters today's game against LSU better prepared than he was 10 months ago. Houston has a better grasp of Chryst's offense and also a better understanding of his own strengths and weaknesses.
The chance he has against the Tigers and for the rest of the season is one Houston has waited for patiently, and one in which he didn't know he'd ever have.
"It'd mean a lot," Houston said during fall camp, before UW had announced a starting quarterback. "I've been here for what feels like 10 years. I've been here for a long time and stuck around. This place is awesome. Wisconsin's awesome. I love these people and I love our fans.
"It'd be a great honor to trot out there as the QB1."
Houston has survived two head coaching changes and played for three different offensive coordinators during his time with UW. Since he arrived in 2012, four quarterbacks have transferred away from Madison.
Not Houston. For him, being a Badger was more important than anything.
"He's a fighter," UW wide receiver Reggie Love said. "He's a competitor. He's everything you want in a leader. A lot of guys probably would have hung it up not seeing the field, especially coming in as a big-time recruit at the quarterback position. It takes a lot of maturity.
"Now it's going to pay off. He's going to have a great season."
Be the first to know
Get local news delivered to your inbox!