There's violence in the way Keeanu Benton plays football.
There has to be. In order to be an effective nose tackle, one has to be able to use quick hands to strike blockers, stand them up, and then discard them to make plays. That's what Benton has done so far this year for the No. 18 University of Wisconsin football team (2-1).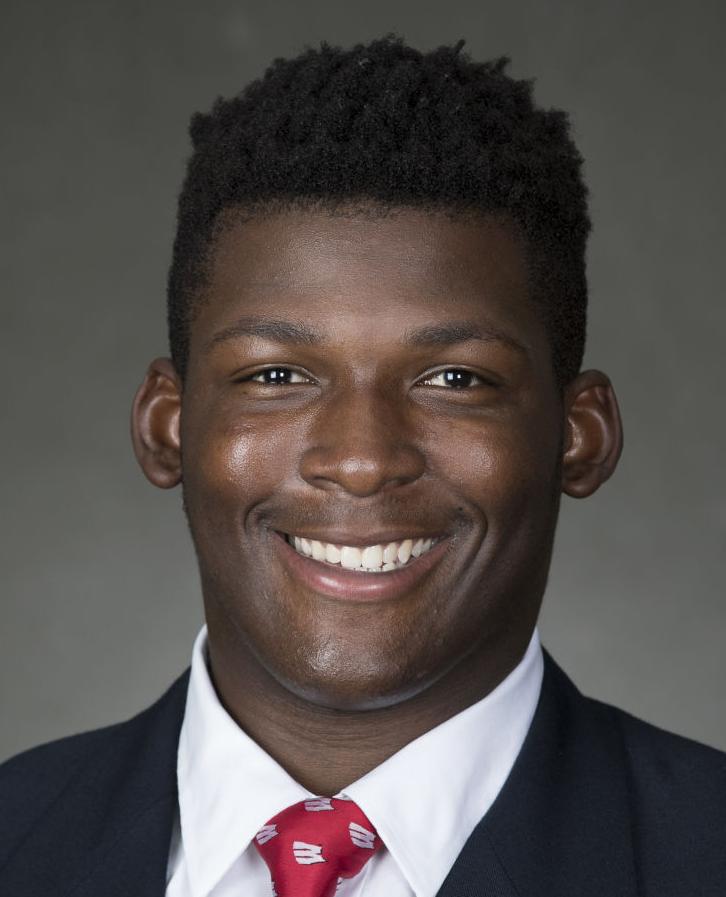 Benton, a sophomore from Janesville, has been a bright spot for one of the best defensive fronts in the nation. UW defensive coordinator Jim Leonhard said Benton is figuring out problems mid-play by being aggressive.
So what does that look like? And how can that help the Badgers keep hold of Paul Bunyan's Axe this weekend against Minnesota?
Let's open up the film room to find out:
Situation: First-and-10 at Michigan's 25, mid-first quarter
Play: Blake Corum rushes for 2 yards, tackle by Keeanu Benton
Breakdown: This play shows a fundamental of defensive line play that can go unnoticed at times.
Benton (95) doesn't get penetration behind the line of scrimmage here, but he doesn't allow Michigan's offensive line to push him back either, and he flows with the line as it goes to his right. He continues to hand-fight with Zach Carpenter while his eyes are on the running back. He's got the ability to shed the block if Corum (2) cuts back, but he's following the action of the play toward the hole.
Corum tries to punch up through a small crease, but Benton is there quickly to bring him down.
Strong interior defensive line play, like the kind Benton shows here, explains why the Badgers are among the nation's best defenses against the run.
Situation: First-and-10 from the UW 36, mid-second quarter
Play: Mike Epstein rushes for 1 yard, tackle by Keeanu Benton
Breakdown: Benton's strength is so impressive here.
Watch closely as center Doug Kramer (65) has his head snap back when Benton locks his arms out after initial contact. That's explosive, raw power that you can only teach and train to a certain point. Benton has it naturally and he's refining it as one of his best skills.
Benton — and the entire defensive line, for that matter — stonewalls the Illinois offensive line and Epstein has nowhere to run by directly into a sea of bodies. Benton and company wrap him up and get him down quickly.
Routine is able to lock out his arms to give him space to see the flow of the play and shed blocks. That takes some high-level strength.
Situation: First-and-goal at the UW 1, mid-first quarter
Play: Isaiah Bowser rushes for 0 yards, fumble forced by Keeanu Benton, recovered by Spencer Lytle for a touchback
Breakdown: Let's get the negative out of the way first — this is generously called a forced fumble by Benton. Bowser mishandles the hand-off and Benton makes first contact which gets his the statistic, but that's not the most impressive part of this play.
Benton's first step and get-off blows up the middle of the line. He springs forward as the ball is snapped and stays low enough that Ethan Wiederkehr (76) has no target to hit as he attempts a down block. Wiederkehr's only recourse is to blatantly hold and tackle Benton … which somehow was missed by the officials looking directly at that area to accurately call the fumble.
Regardless, this is the type of effort coaches love to see on the goal line. Things hadn't gone well for the Badgers to that point, but Benton and the defense bowed up, made a play and flipped the momentum.
Situation: First-and-10 at the Northwestern 28, late first quarter
Play: Cam Porter rushes for a loss of 2 yards
Breakdown: Pure strength here again from Benton.
Another good punch from the two-time WIAA Division 1 state wrestling runner-up snaps the center Sam Gerak's head back and he's instantly scanning for the ball. Benton shows patience here. If he wanted, he probably could've driven Gerak back into the backfield, but deep penetration can sometimes leave the defense vulnerable.
Here, Benton stays in his gap and sees the blitz off the defense's right side get home and Collin Wilder (19) ends up with a tackle for loss. Benton tosses Gerak aside at the end for good measure.
Situation: Second-and-8 at the Northwestern 39, early third quarter
Play: Peyton Ramsey throws an incomplete pass
Breakdown: This play shows an area where Benton still has room to grow.
Benton does a good job firing off the ball and engaging with his man, but he's looking for the ball immediately. He hesitates just enough on the play-action fake that by the time he makes a pass-rush move and gets by his blocker, Ramsey is able to throw the ball away.
Had Benton made his move immediately after engaging — which he could've even if it was a run play since he was still in his gap and maintaining the integrity of the defense — I believe he's in line for a chance at a sack.
Being able to maintain his power and quickness in some added space will allow Benton to stay on the field when the Badgers use their nickel defense. At this point, even with Benton's gifts, ends Isaiahh Loudermilk and Garrett Rand are the superior options to man the line in nickel.
Benton only played 26 snaps against Northwestern because the Badgers played so much nickel. Once he learns those finer points, Benton could become an every-down lineman.