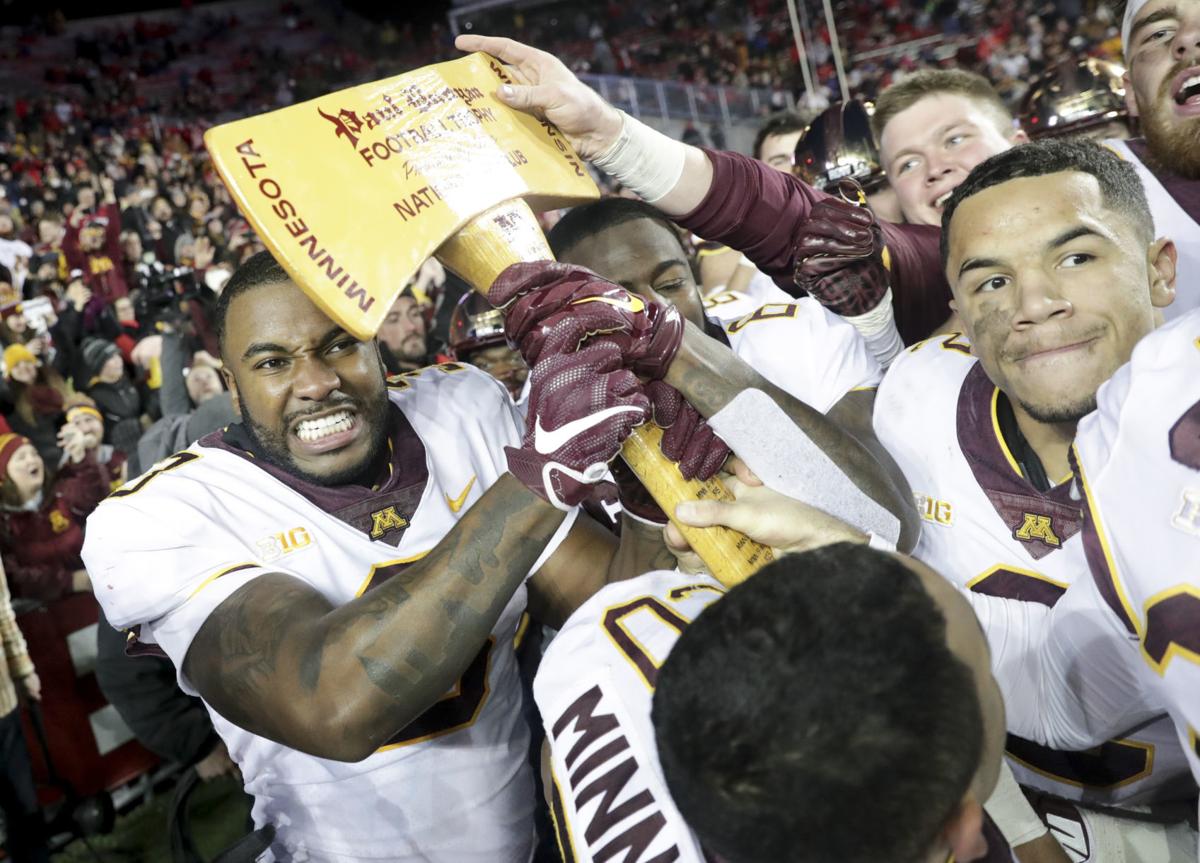 A.J. Taylor said Monday that a play he didn't make last season against Minnesota still haunts him.
The senior University of Wisconsin receiver dropped a pass on third-and-8 late in the first half, one that would have been enough for a first down along the Badgers' sideline. Instead, UW had to punt, and the Golden Gophers' Demetrius Douglas returned it 69 yards for a touchdown and a 17-0 lead.
"I haven't stopped thinking about that once," Taylor said.
Taylor's was one of a number of plays the Badgers didn't make in last year's battle for Paul Bunyan's Axe, which Minnesota won 37-15 to snap UW's 14-game winning streak against the Gophers.
The No. 13 Badgers (9-2, 6-2 Big Ten) have been reminded often of their failure to keep the Axe. Throughout the offseason, a trophy case in UW's locker room where the Axe was kept instead housed a picture of Minnesota players celebrating with the trophy at Camp Randall Stadium.
That trophy case — which also holds the Heartland Trophy and the Freedom Trophy — was cleared out before the season, representing how the current team needed to earn the right to display those awards by beating Iowa and Nebraska, respectively, this season. Now that the team's focus is on No. 9 Minnesota (10-1, 7-1) — the teams play in the regular-season finale Saturday in Minneapolis — the picture is back in the case.
"Obviously we didn't win, throw that picture up and you're walking past it every day. Kind of have that image in your head when you're going to lift or going to work out or get extra film study," senior linebacker Zack Baun said.
"It's always an image that's in our head when we're going throughout our day, we're always thinking about it. The week's finally here. We finally get to prepare (for them)."
Baun spoke after Saturday's 45-24 win over Purdue about the Badgers having a bad taste in their mouths about last season's Minnesota game. The Gophers rushed for 201 yards and three touchdowns, and racked up 24 points off of four UW turnovers.
That bad taste may have gotten worse as they saw Minnesota's program celebrating with the Axe during the offseason, taking it on a statewide tour.
UW coach Paul Chryst said that didn't anger him, though.
"They can do what they want, they earned the right to have it," he said. "I didn't spend a lot of time following or tracking it. Last year, they beat us. The winner of that game gets the Axe."
Players described their emotions after last season's loss to the Gophers succinctly.
"Anger. That's it. Just anger," senior linebacker Chris Orr said.
"It was terrible. Just terrible," junior center Tyler Biadasz said.
The Badgers were able to draw motivation from that experience, using it as fuel immediately afterward and during the offseason. But Orr said it was difficult to sit on that performance during the weeks of preparation for the Pinstripe Bowl.
The only way to wash away those feelings, UW players said, is to go to TCF Bank Stadium and repay the favor of storming across the field to get the Axe. Doing so will also send the Badgers to the Big Ten Conference Championship Game as the West Division champions.
"I think not over-doing it is the key. A lot of times when you try to over-prepare, over-do this, you get to the game and you start pressing. Pressing is when you're going too hard and you're doing too much," Taylor said. "Just keeping a calm head and just doing what you do, just playing football, going with fundamentals, and preparing like usual, and I think everything will be good."
Baun, Biadasz, Taylor up for national awards
Baun was named a finalist for the Butkus Award on Monday, an honor given to the nation's top linebacker. Baun has 9½ sacks, 16 tackles for loss, 53 total tackles, two forced fumbles and an interception return for a touchdown this season.
Biadasz is a finalist for the Outland Trophy, given to the best interior lineman. He's been the rock of the offensive line, and is the only lineman to start all 11 games. He's anchored the unit that clears the path for UW's 2,754 rushing yards this season.
Junior Jonathan Taylor was named a finalist for the Doak Walker Award, given to college football's top running back. Taylor, who won the Doak Walker award last season and was a finalist in 2017, has 1,685 rushing yards and has a career-high 18 rushing touchdowns and 22 total touchdowns this year.
Van Lanen, Hicks questionable
Junior left tackle Cole Van Lanen and cornerback Faion Hicks were listed as questionable on Monday's status report with head injuries. Van Lanen didn't play last week against Purdue; Hicks was injured in the second half against the Boilermakers.
---
"It's our Axe': Relive Wisconsin's 14-game winning streak vs. Minnesota
Last year, Minnesota beat the Wisconsin Badgers 37-15 in the battle for Paul Bunyan's Axe, snapping UW's 14-game winning streak against the Gophers. The Badgers are looking to retake the Axe this weekend. Here's a look back at the winning streak.
2017 - UW 31, Minnesota 0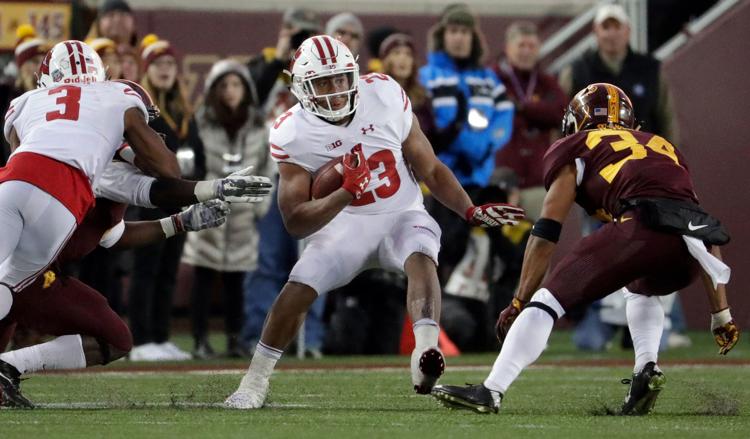 2016 - UW 31, Minnesota 17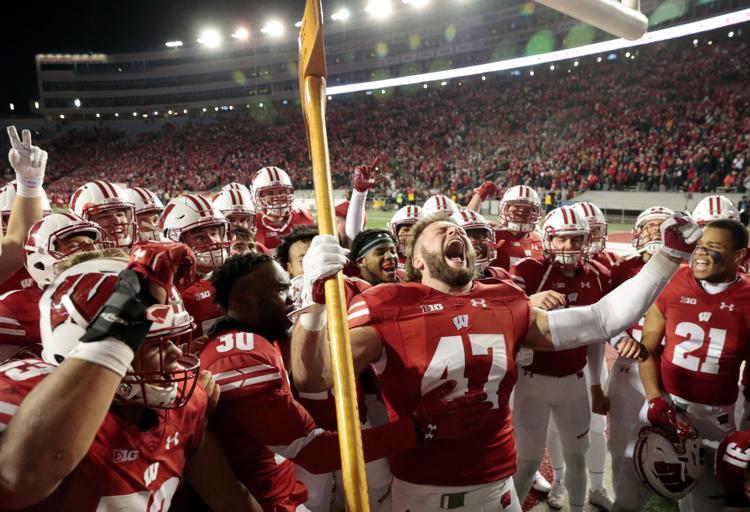 2015 - UW 31, Minnesota 21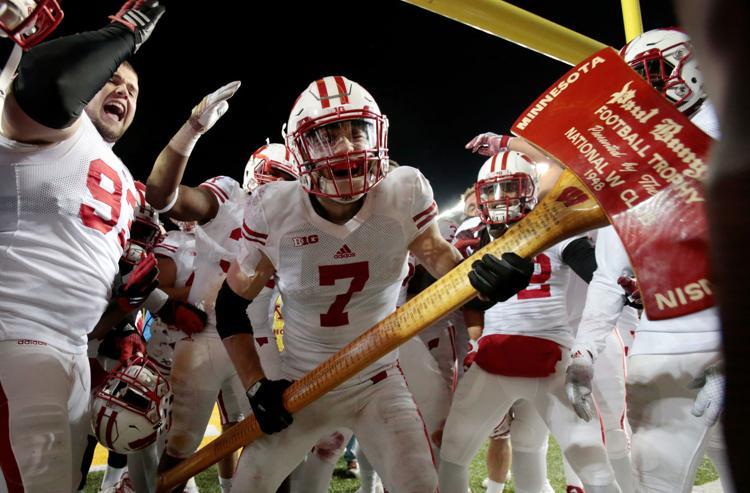 2014 - UW 34, Minnesota 24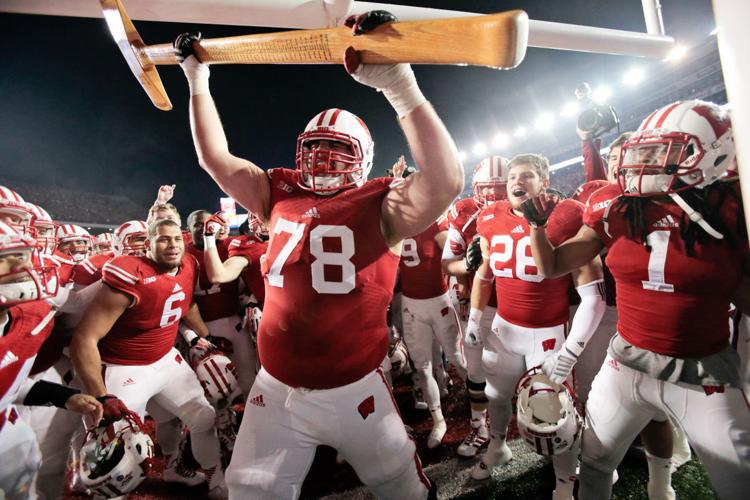 2013 - UW 20, Minnesota 7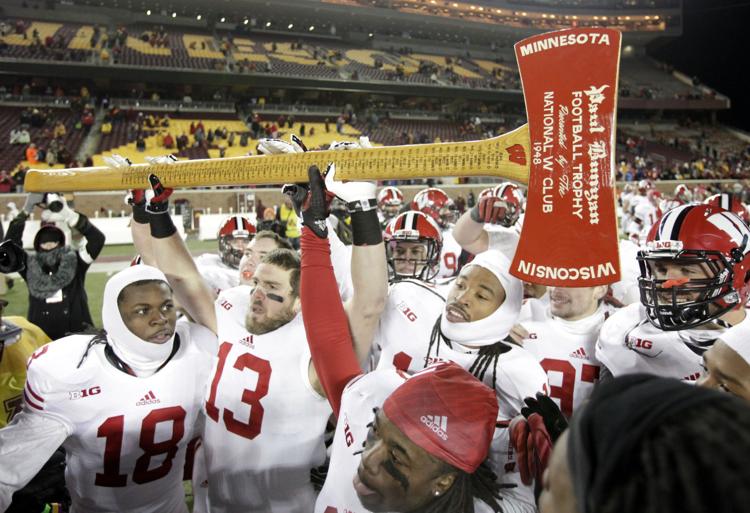 2012 - UW 38, Minnesota 13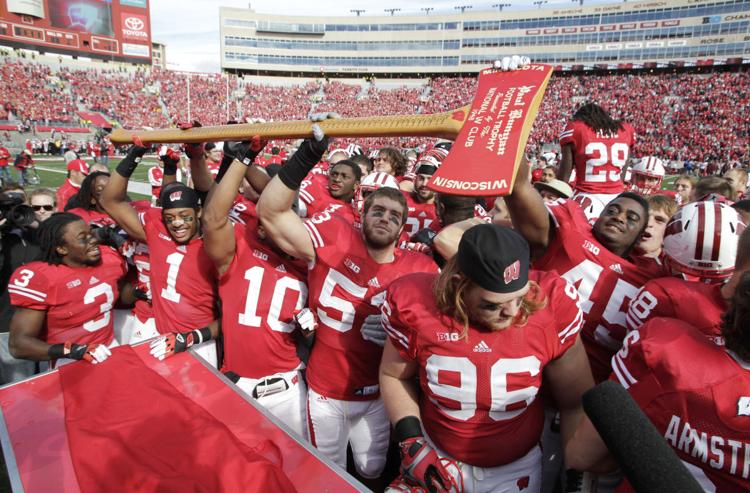 2011 - UW 42, Minnesota 13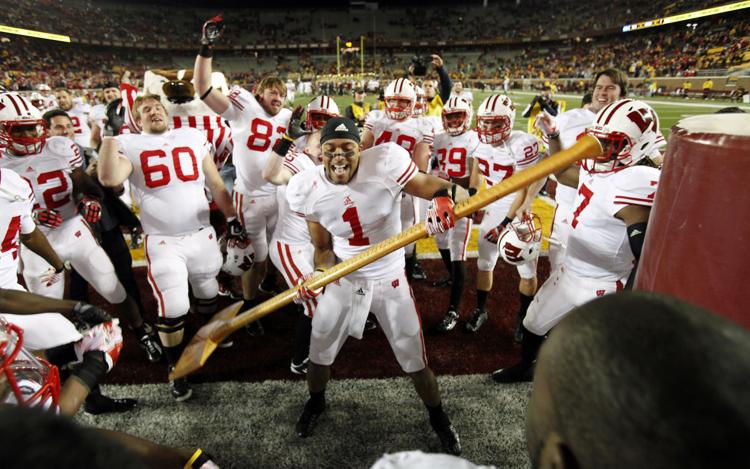 2010 - UW 41, Minnesota 23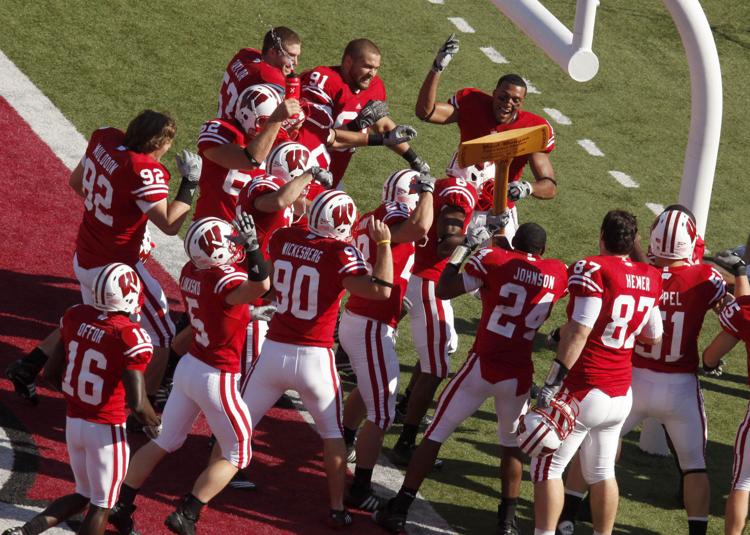 2009 - UW 31, Minnesota 28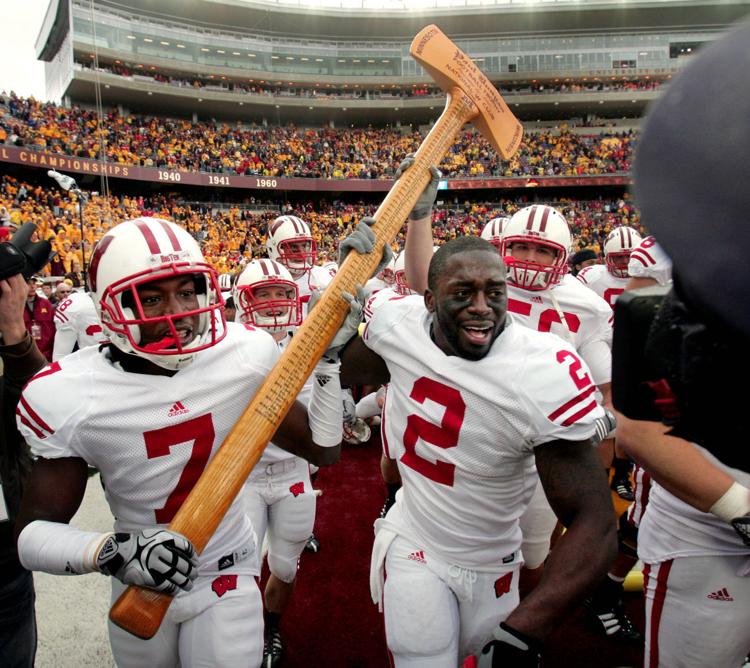 2008 - UW 35, Minnesota 32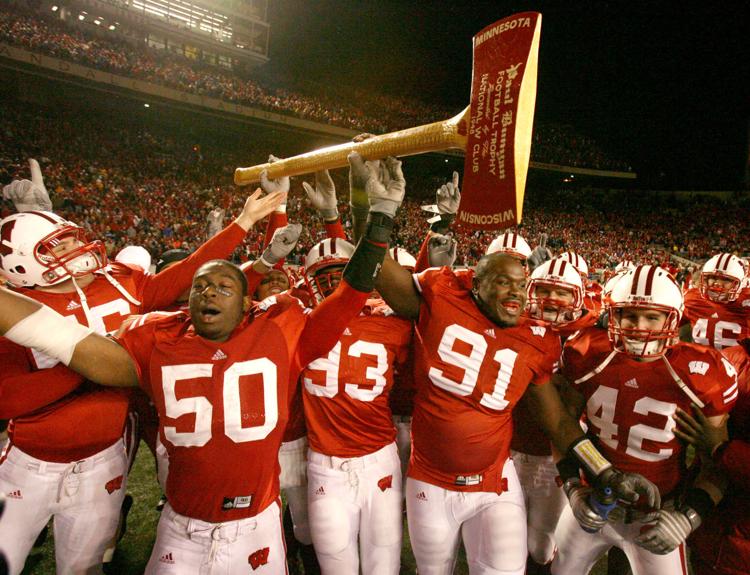 2007 - UW 41, Minnesota 34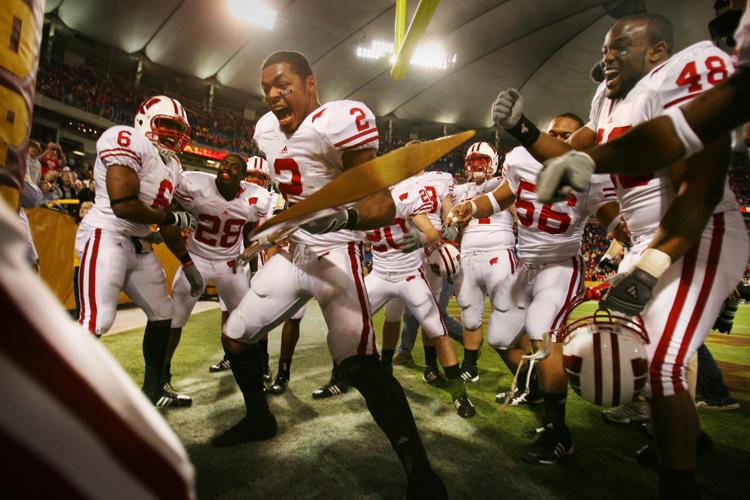 2006 - UW 48, Minnesota 12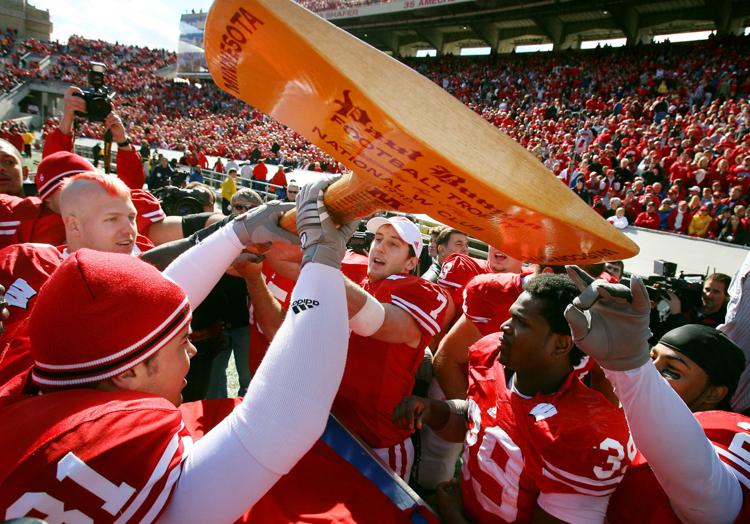 2005 - UW 38, Minnesota 34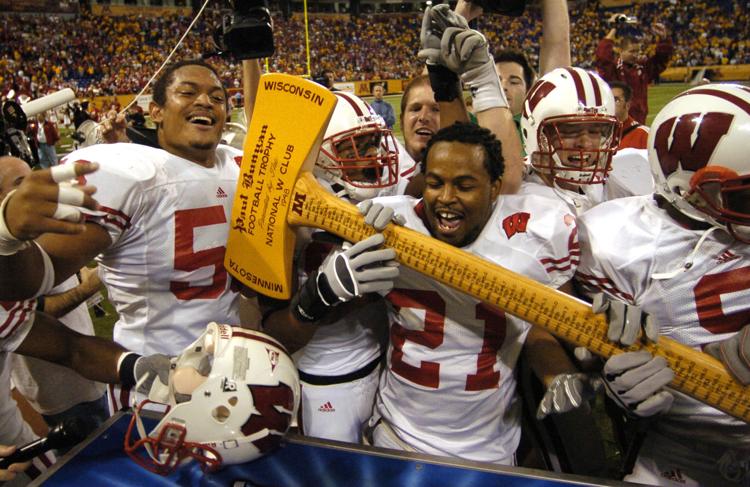 2004 - UW 38, Minnesota 14