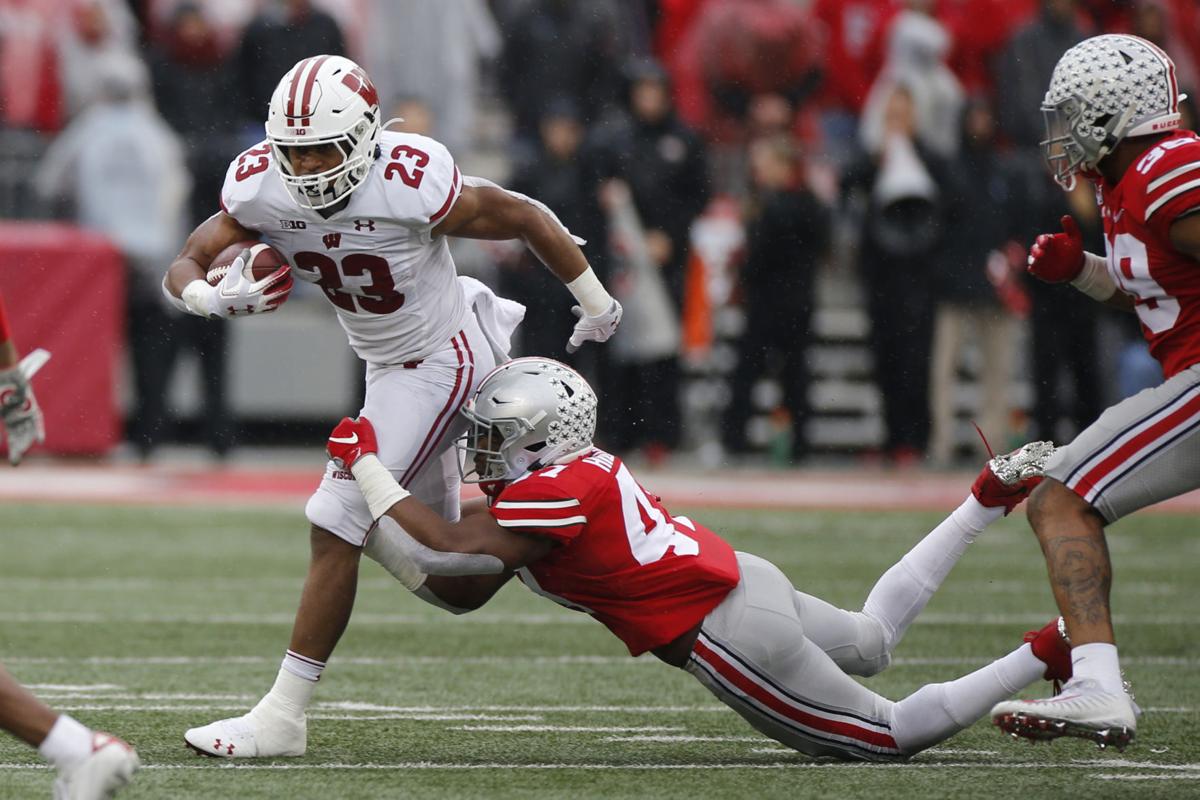 The University of Wisconsin football team couldn't hang with No. 3 Ohio State on Saturday and it showed in the rankings on Sunday. 
UW has a week off before returning to Big Ten play against No. 19 Iowa on Nov. 9 at Camp Randall Stadium in Madison. The Hawkeyes moved up one spot following their 20-0 win over Northwestern on Saturday in Evanston, Ill.
In addition to UW, Iowa and Ohio State — which stayed at No. 3 after rolling over the Badgers — three other Big Ten teams made the Top 25: Penn St. (No. 5), Minnesota (13) and Michigan (14).
After the Badgers host the Hawkeyes, they hit the road to face Nebraska on Nov. 16 at Memorial Stadium, return home to host Purdue on Nov. 23 and close out the regular season Nov. 30 at Minnesota. 
Check out the complete AP Top 25 rankings below, with the teams' previous rankings in parentheses:
20. Appalachain State 7-0 (21)
22. Kansas State 5-2 (NR)
25. San Diego State 7-1 (NR)
Be the first to know
Get local news delivered to your inbox!