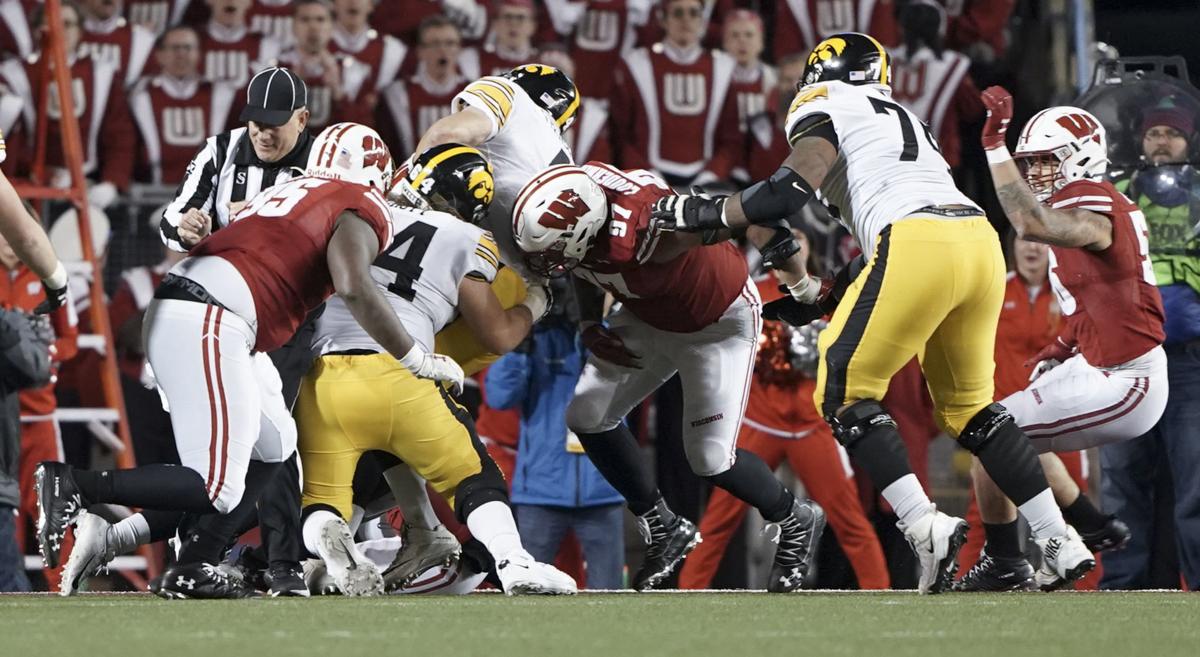 The second University of Wisconsin linebacker Chris Orr saw Iowa quarterback Nate Stanley tuck the ball near the goal line Saturday, Orr knew what he had to do.
"I was dropping back in coverage and then I got my eyes back to him, getting ready to read him for the throw and I see him with it tucked and coming straight at me. It was pretty much just a one-way alley, to be honest," Orr said. "It was time to put up or shut up, so I just ran in there and tried to lay into him."
Orr delivered the first hit on Stanley as he tried to score on a two-point conversion attempt at Camp Randall Stadium. Safety Eric Burrell followed up with another wallop almost immediately. The two kept Stanley from crossing the plane, and kept UW ahead in what became a 24-22 win.
Did it matter that Stanley — a Menomonie native and a three-year starter for the Hawkeyes — has four inches and 20 pounds on Orr?
"He ain't squatting 600. He's a big dude, though," Orr said.
While Orr acted like a stone wall, Burrell's hit higher on Stanley's body restricted his arms and didn't allow him to reach the ball across the goal line on the run.
"It was a gotta-have-it situation," Burrell said. "That's a big dude, I ain't going to lie. … I knew once Chris got there, I was going to finish the top of it. I knew the rest of the defense was going to gather and push him back. So I was not surprised with what happened."
The play was reviewed by the officials, but Burrell said he knew Stanley didn't cross the line.
Stanley hit receiver Tyrone Tracy Jr. for a 75-yard touchdown to set up that two-point try.
UW coach Paul Chryst said his defense bouncing back quickly and not allowing Iowa to tie the game in that moment was a testament to its resilience.
"Football, you know, it's a game of emotions, right? You talk about a huge momentum swing. To be able to bow up on that, I think it speaks volumes," Chryst said. "I think that's the game in a nutshell, the game of football. You got to play the next play. You get to play the next play. That was huge."
Larsh bounces back
Collin Larsh had a quick and definitive answer when he was asked about his 31-yard field goal that pushed wide right in the first quarter.
"Missed it. Next question," he said.
Put in nearly an identical situation in the fourth quarter, with the Badgers up five and less than four minutes remaining, Larsh booted through a kick from 29 yards that proved to be the deciding points.
Larsh was on the right hash and kicking toward the south end zone on both attempts. His first kick, which he said he hit well, had a slight fade to the right and missed. He was able to correct that mistake when it counted most.
You have free articles remaining.
"The first ball I hit really well, it's just that if you hit the ball so pure, it tends to go right when you're a right-footed kicker," Larsh said. "That ball went up straight, and then just kind of had a fade to it, almost like a knuckleball in pitching.
"I just had to make sure I didn't do that (the second) time."
Larsh is now 7 of 12 (.583) on field goals this season.
Stokke gets last laugh
UW fullback Mason Stokke sealed the game for UW when he converted a third-and-1 with a 3-yard effort up the gut. With a first down and Iowa out of timeouts late in the fourth quarter, the Badgers could kneel out the rest of the clock to secure the Heartland Trophy for the fourth straight year.
It was also the third consecutive year that Stokke's Badgers beat the Hawkeyes with Stanley as the starting quarterback. Stokke and Stanley were high school teams at Menomonie, and are still friends despite playing for Big Ten rivals.
Stokke said this week he's not much of a trash talker when he and Stanley see each other during breaks from school, but he has some ammo after playing a pivotal role as a lead blocker in the Badgers' success on the ground.
From the infirmary
Sophomore nose tackle Bryson Williams was injured in the first half against Iowa and left the field on a cart.
Chryst said he was told what Williams' injury may have been during the game, but wanted to confirm it with the training staff before announcing the type or severity of the injury. Trainers were examining Williams' lower left leg.
He injured his left knee in practice after the team's season opener at South Florida, and that ligament sprain caused him to miss three games.
Big day for recruiting
UW hosted a number of sought-after recruits with the Hawkeyes in town.
Jalen Berger, a 2020 running back recruit out of Ramsey, N.J., posted pictures to his Instagram feed of meeting with Jonathan Taylor in the Badgers locker room. Berger is a four-star prospect with scholarship offers from UW, LSU, Penn State and others, according to 247sports.
Four-star defensive end TJ Bollers out of Tiffin, Iowa, tweeted that he was in attendance. The 2021 recruit holds scholarship offers from UW, Iowa, California, Iowa State and Nebraska, according to multiple online sources.
Braelon Allen, a four-star safety in the 2022 class out of Fond du Lac, also tweeted about his visit. According to 247sports, Allen has an offer from Iowa, and is drawing interest from the Badgers and Notre Dame.
---
Photos: Wisconsin Badgers hold off Iowa Hawkeyes in Big Ten West showdown
Badgers 24, Hawkeyes 22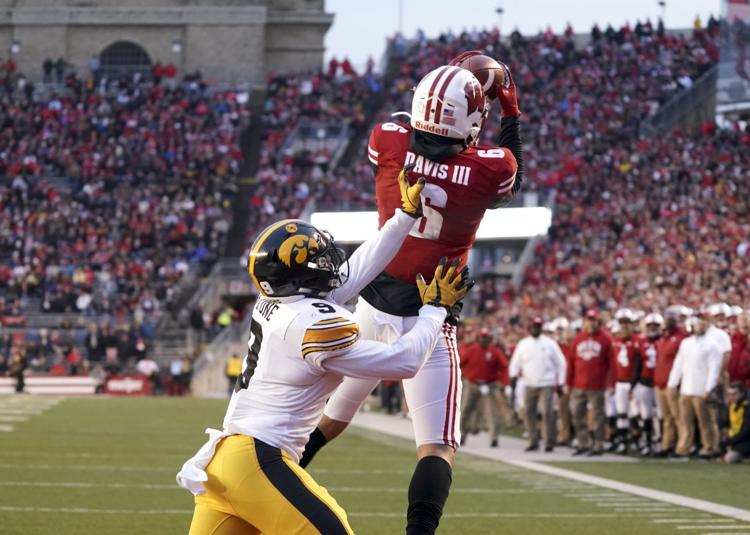 Badgers 24, Hawkeyes 22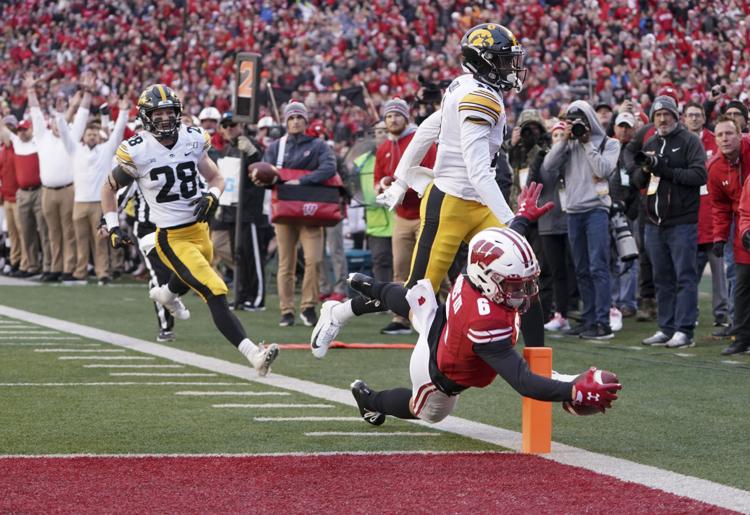 Badgers 24, Hawkeyes 22
Badgers 24, Hawkeyes 22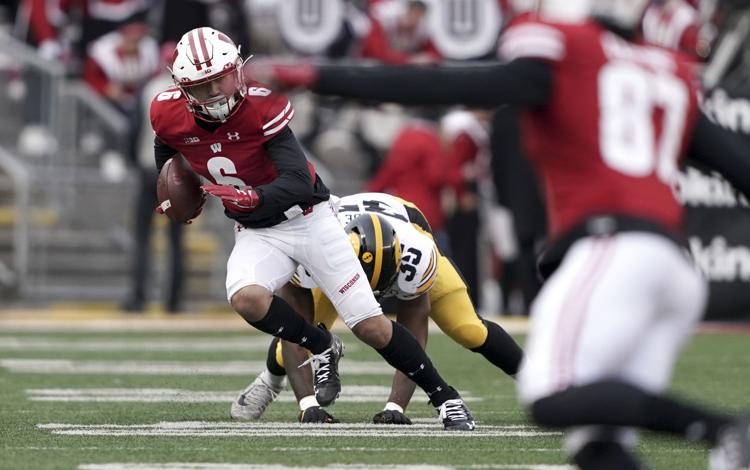 Badgers 24, Hawkeyes 22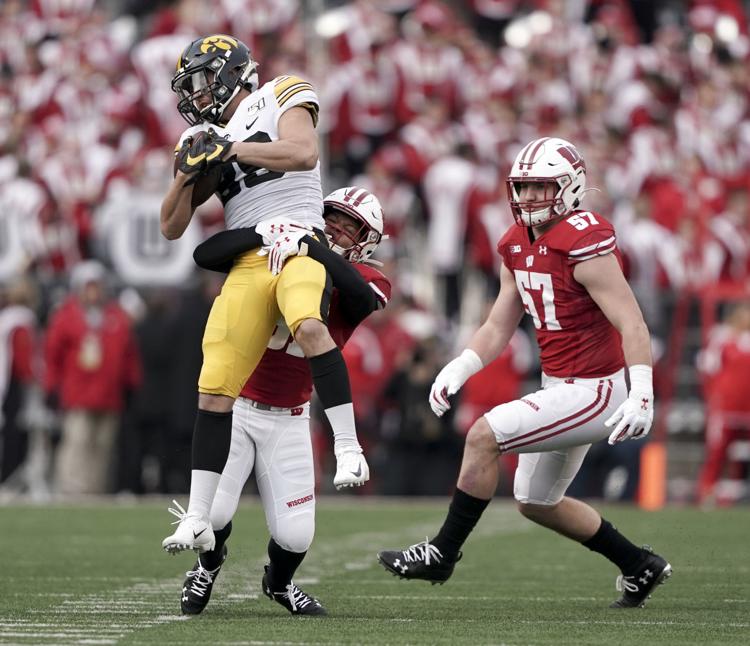 Badgers 24, Hawkeyes 22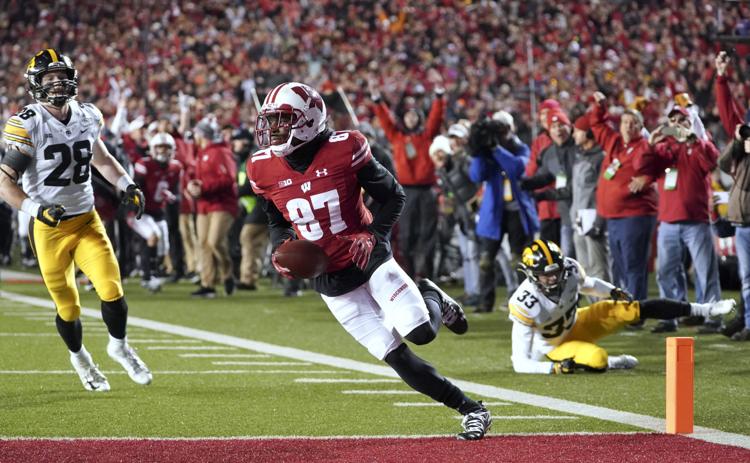 Badgers 24, Hawkeyes 22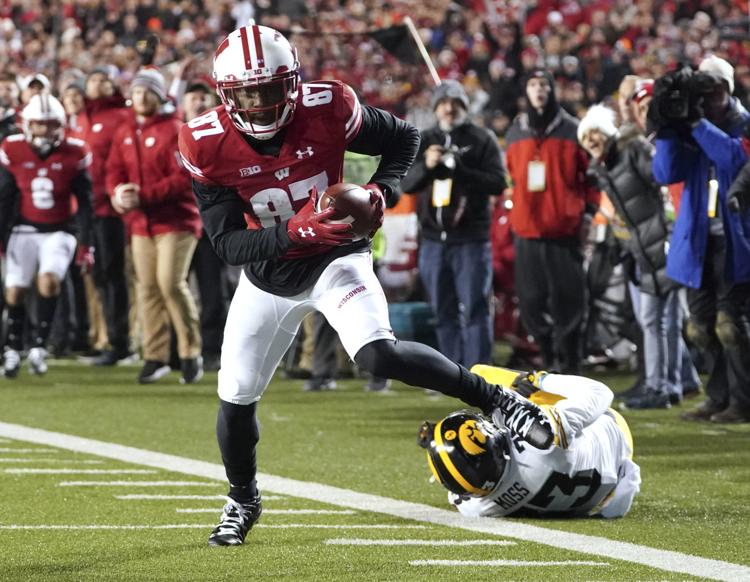 Badgers 24, Hawkeyes 22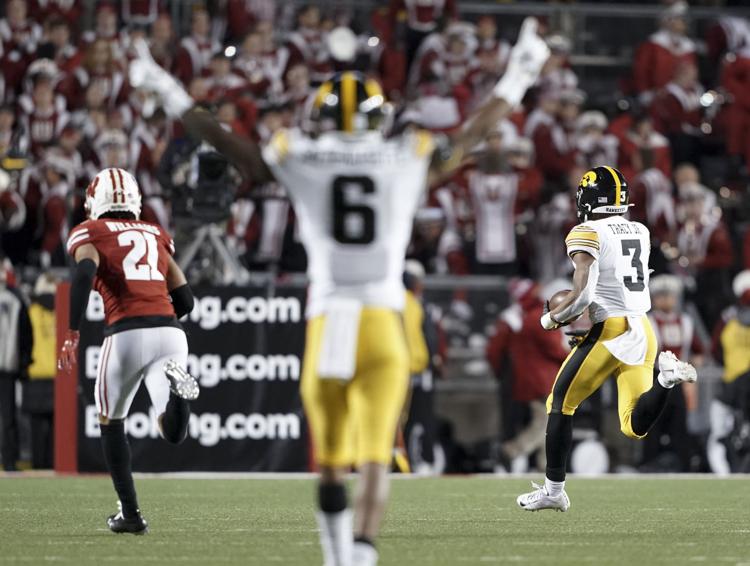 Badgers 24, Hawkeyes 22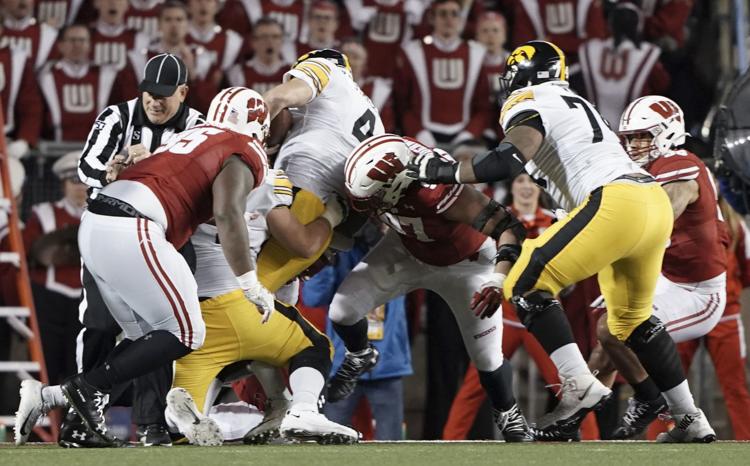 Badgers 24, Hawkeyes 22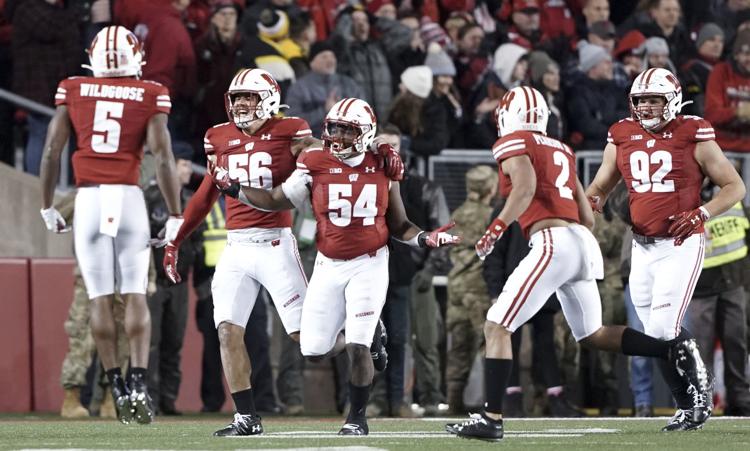 Badgers 24, Hawkeyes 22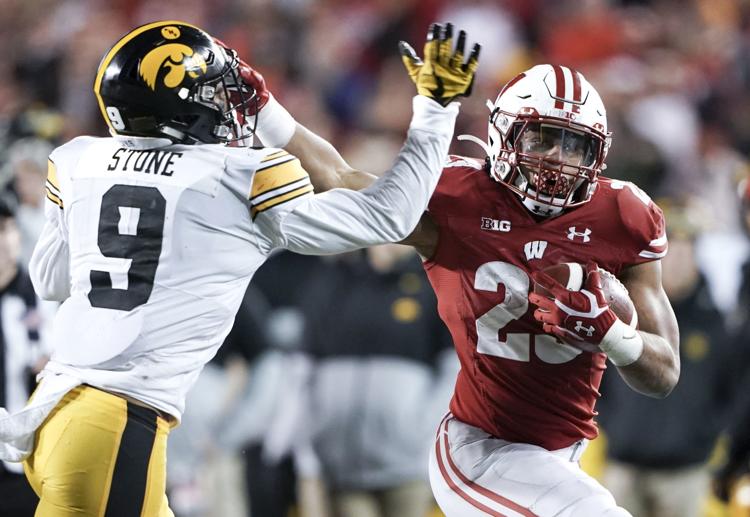 Badgers 24, Hawkeyes 22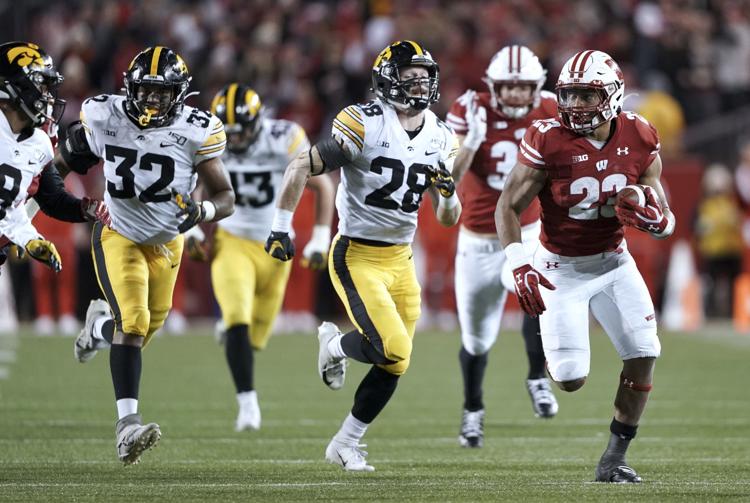 Badgers 24, Hawkeyes 22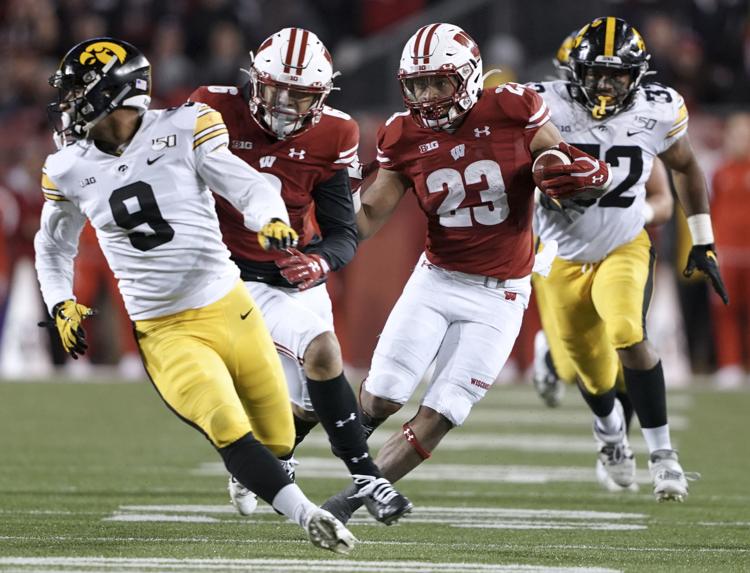 Badgers 24, Hawkeyes 22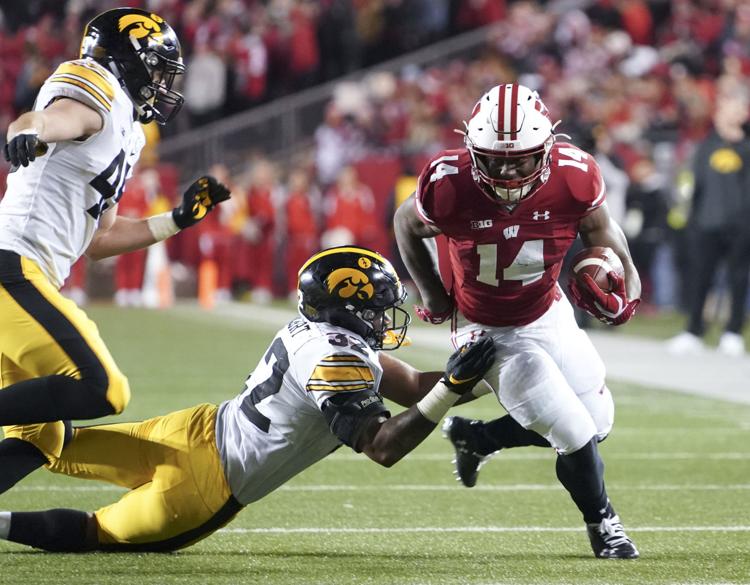 Badgers 24, Hawkeyes 22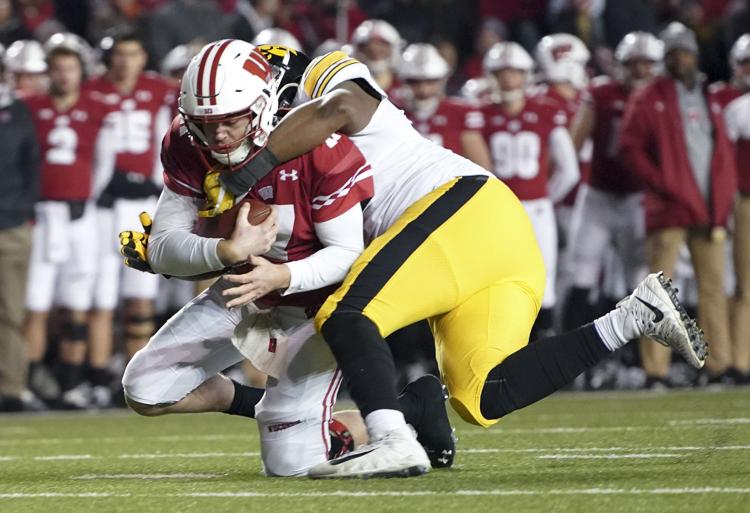 Badgers 24, Hawkeyes 22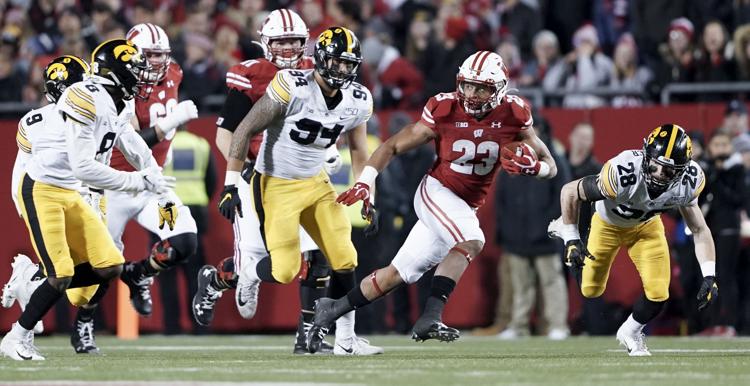 Badgers 24, Hawkeyes 22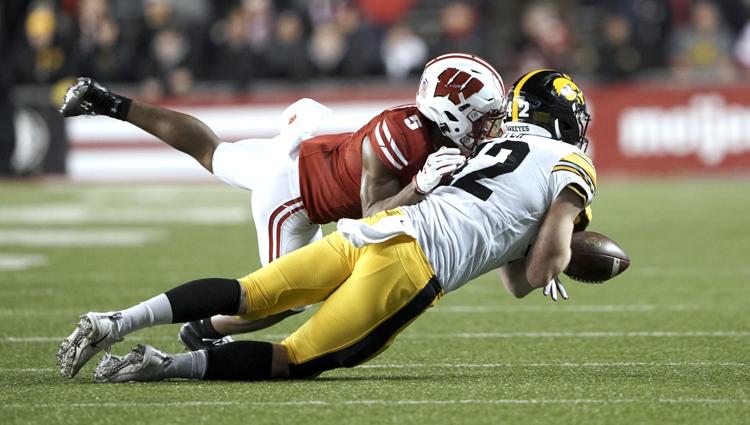 Badgers 24, Hawkeyes 22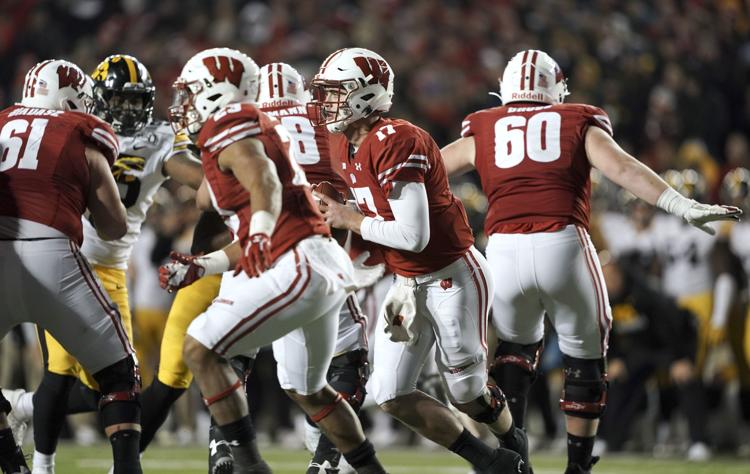 Badgers 24, Hawkeyes 22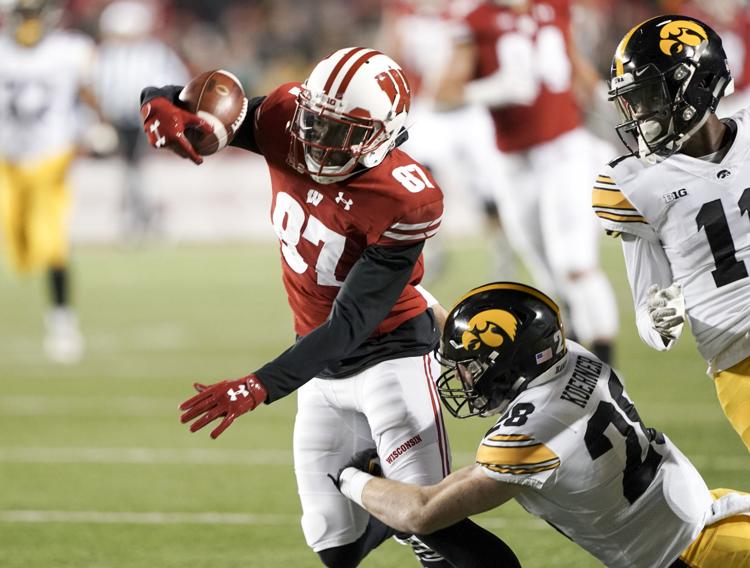 Badgers 24, Hawkeyes 22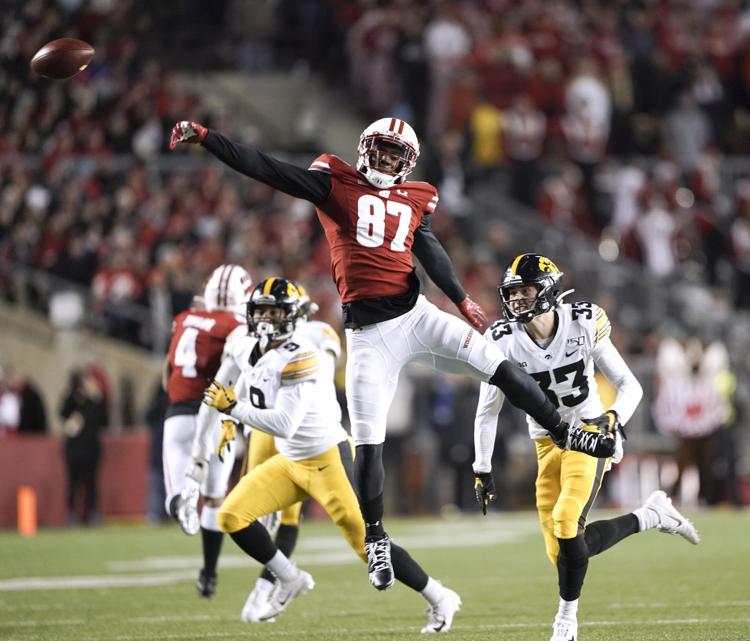 Badgers 24, Hawkeyes 22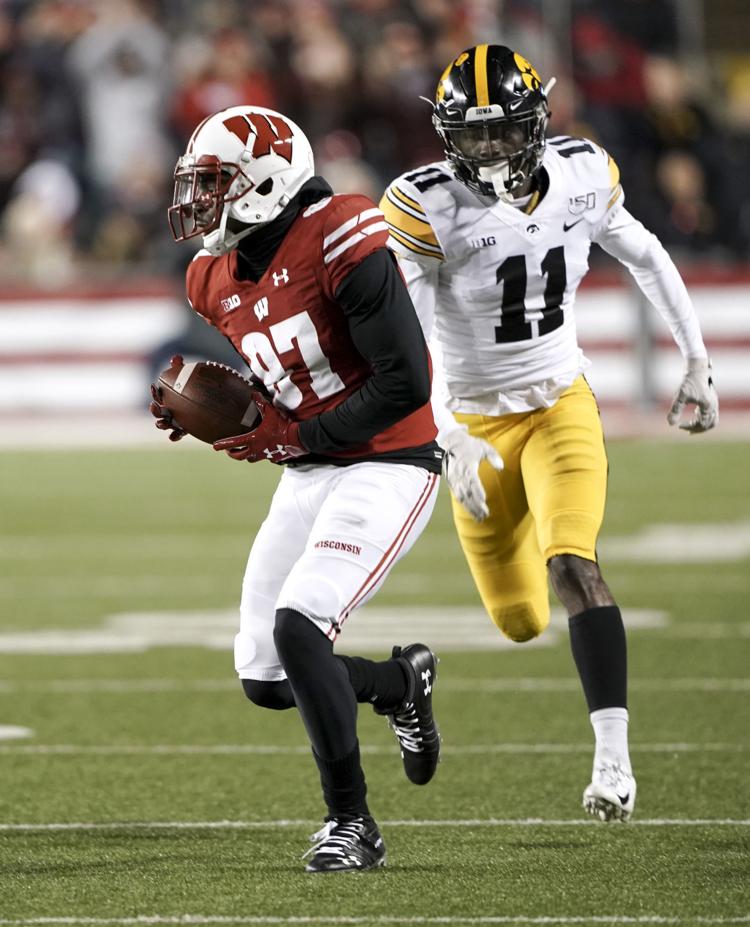 Badgers 24, Hawkeyes 22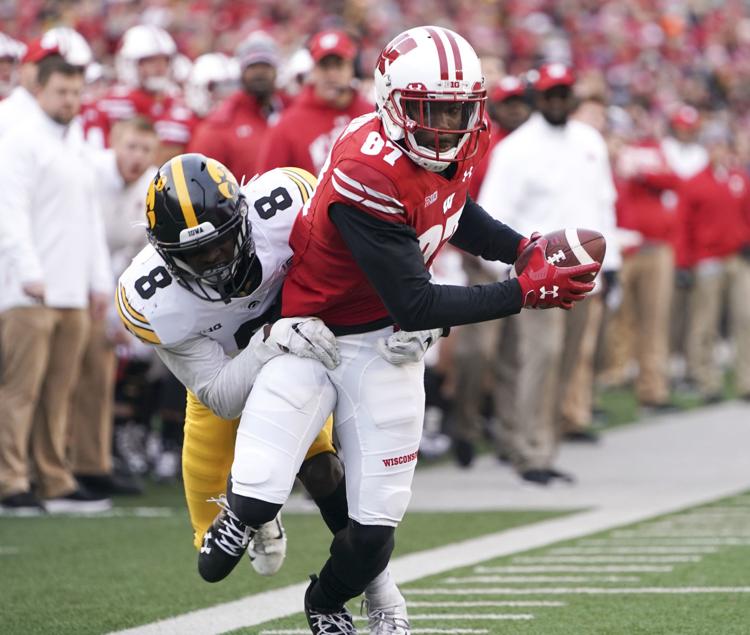 Badgers 24, Hawkeyes 22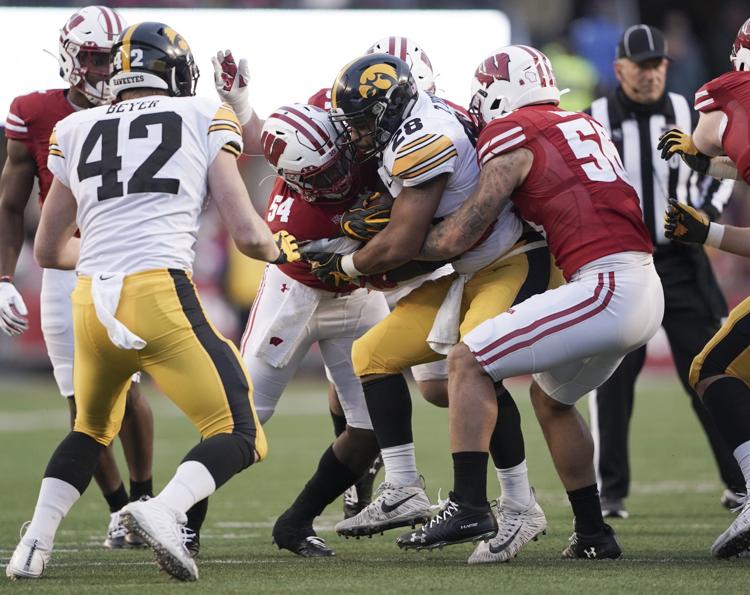 Badgers 24, Hawkeyes 22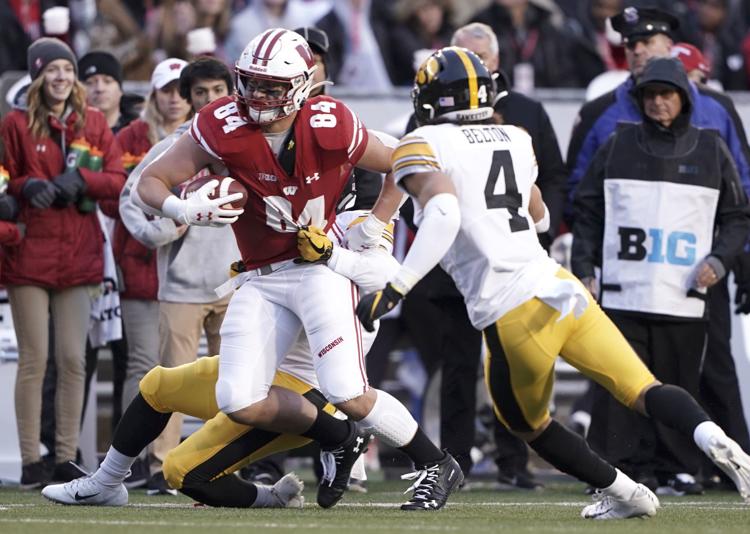 williams photo 11-12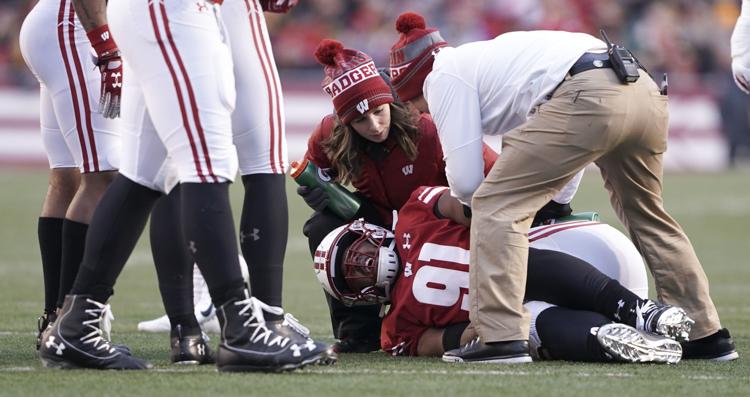 Badgers 24, Hawkeyes 22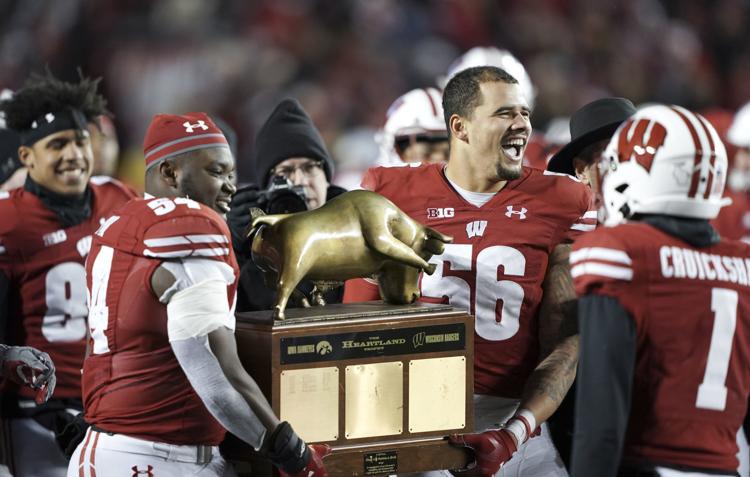 Badgers 24, Hawkeyes 22