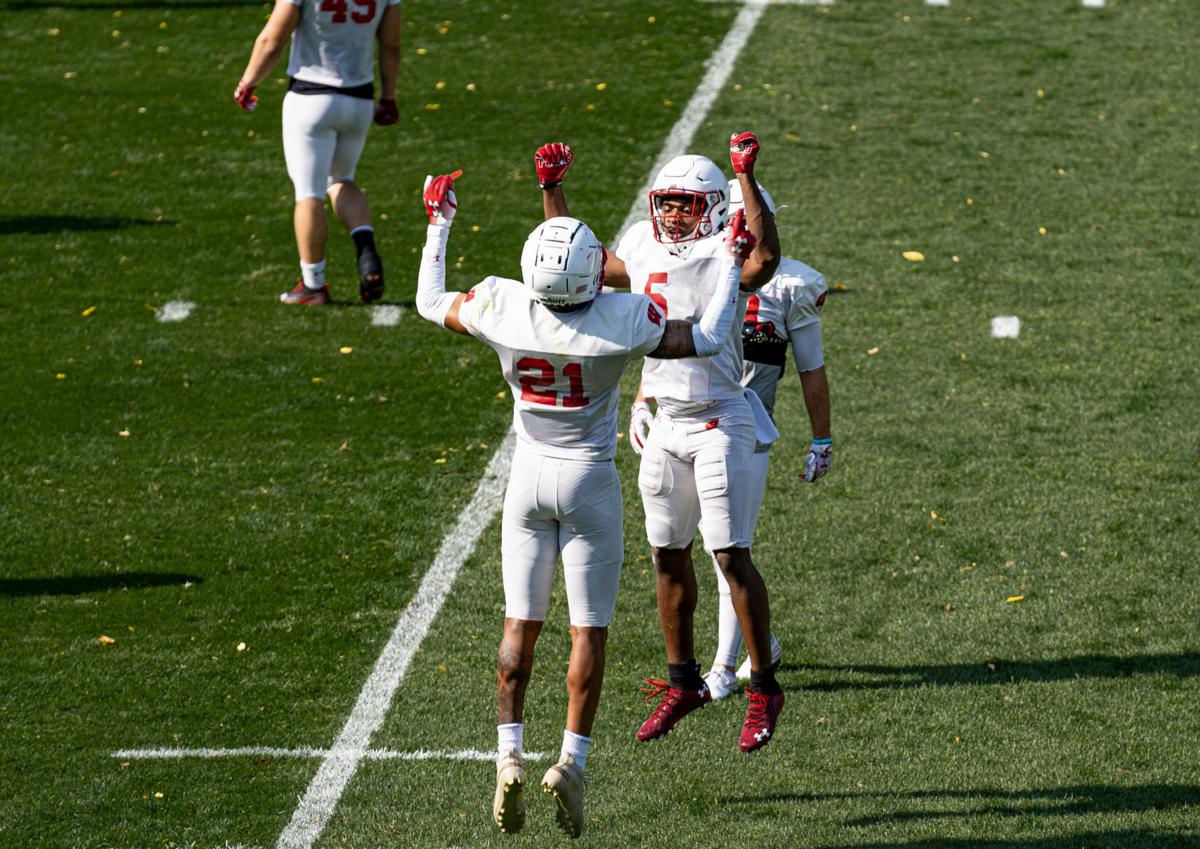 The cornerback group for the University of Wisconsin football team may be uniquely suited to the challenges of pandemic football this season.
The No. 16 Badgers prepare to host Illinois on Friday, Oct. 23, at Camp Randall Stadium with six cornerbacks returning who started games a year ago. With the risk of COVID-19 and the time infected players must miss, having depth has never been more important.
However, if the group can avoid the coronavirus and the injuries that nagged at a handful of its members last season, then defensive coordinator Jim Leonhard will have a diverse arsenal of players to deploy.
"I feel great about that group as a whole," Leonhard told reporters earlier this month.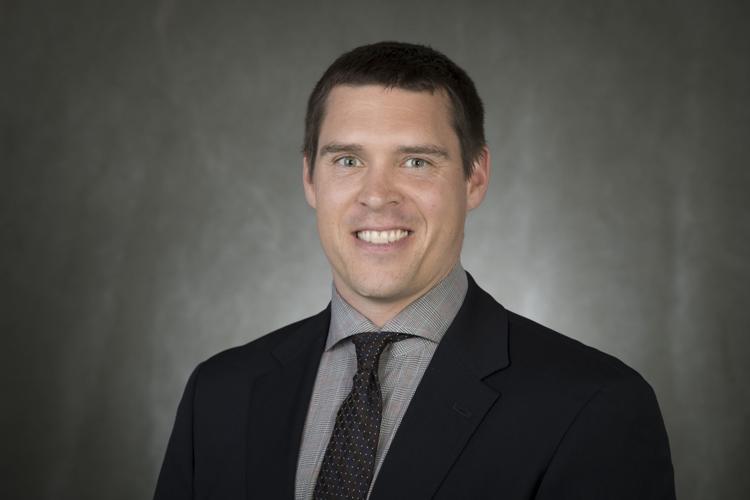 "It kind of always seemed like we'd get one guy back and somebody'd get hurt. It was shuffling the deck a little bit. I am a firm believer in letting those guys let it rip and play as hard as they can and giving them rest. So we'll rotate a little bit more than some (teams) … we've kind of had to do a little bit more than we'd like, but out of necessity. This year, we'll see. I think that suits us, because right now there's so much unknown, you're preparing so many guys."
Faion Hicks, Caesar Williams, Rachad Wildgoose, Donte Burton, Deron Harrell and Semar Melvin all made their way into the starting lineup at least once last season. The trio of Hicks, Williams and Wildgoose emerged as the top of the group, especially with Wildgoose's ability to play in the slot in UW's nickel packages.
Still, the competition for roles at corner has been stiff, with players knowing they're still likely to play a good number of snaps even if they aren't starters.
"It's very competitive. Coach Leonhard kind of challenged us this camp of showing up every day and kind of transitioning that to the season of showing up every game," said Hicks, who started 12 games last year and tallied 32 total tackles.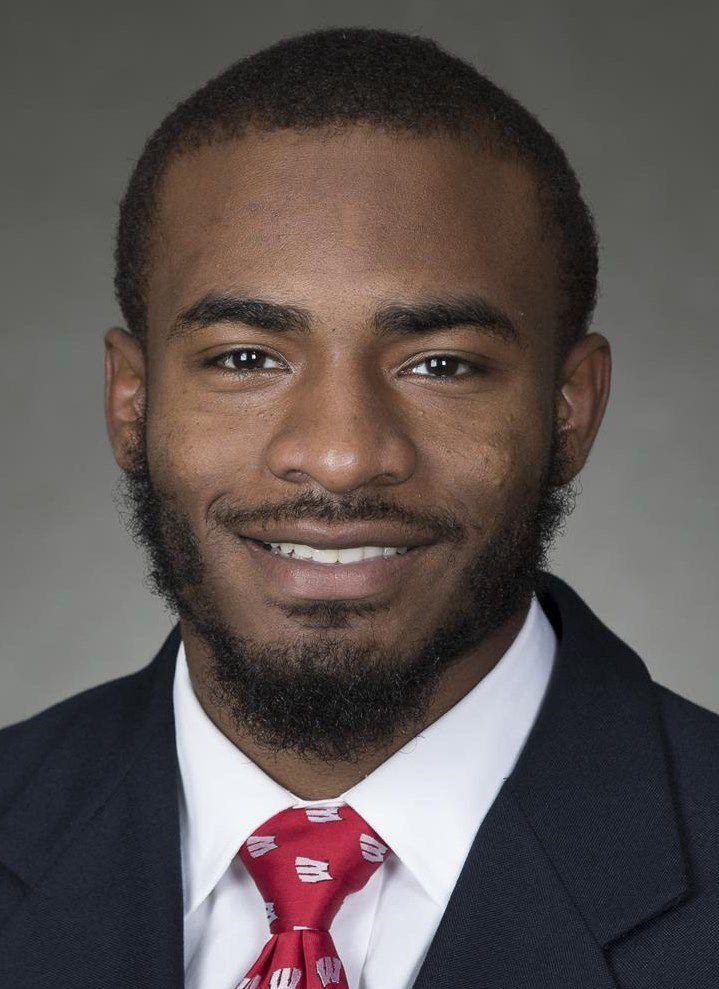 "You can see not always worried so much about (the) play call at this point, it's more how can we make a play? Everybody's been there, everybody's got game experience, we all know the plays, there's nothing really new. So at this point, it's just like who can make a play? How can I make that play?"
UW's cornerbacks are focusing on creating turnovers this year after tallying two of the team's 12 interceptions and causing one of the team's 14 forced fumbles in 2019.
Williams, who led the team with 11 pass breakups last year, including two on back-to-back plays on the goal line against Minnesota's Tyler Johnson that helped seal the crucial win for UW. He said creating turnovers is how he believes cornerbacks can separate themselves in the training camp competition.
"When the ball comes my way, just try to be a playmaker. Creating turnovers is one thing I live to do," Williams said. "A pass breakup is cool and all, but they still have another down after that. So getting those pass breakups into interceptions, or even increasing that number of pass breakups as well as earning interceptions, that's more so my next step."
The Badgers' corners will get to match up with some of the nation's best receivers this season. Minnesota's Rashod Bateman and Purdue's Rondale Moore opted back into the season after declaring their intention to forgo the year and prepare for the NFL draft.
Bateman had six catches for 147 yards, including a 51-yard touchdown, last year against UW. Moore missed the 2019 game at Camp Randall due to injury, but tallied nine catches for 114 yards and two scores along with 27 rushing yards in UW's triple-overtime win at Purdue in 2018.
Hicks said the group was happy that Bateman and Moore would be back for the Big Ten Conference's truncated season this fall.
"You want to go against the best, the best players in the Big Ten," he said. "That's pretty much the whole point, showing what you can do for the next level. So when those guys opted back in, I was excited to get a chance to play against somebody that's considered the best in the country."
Depth and experience are consistent themes for UW's defense, with eight starters and a bevy of key reserves back from a season ago. But Williams believes the corners can make a more consistent impact on the game.
"I think we've definitely taken a step forward. We always look to improve every day, every year, every month. I think we are gradually always inclining," he said. "Having coach Leonhard as a coach, having the same guys back, the chemistry is there, the play-making is there. It's just time to put it on film."