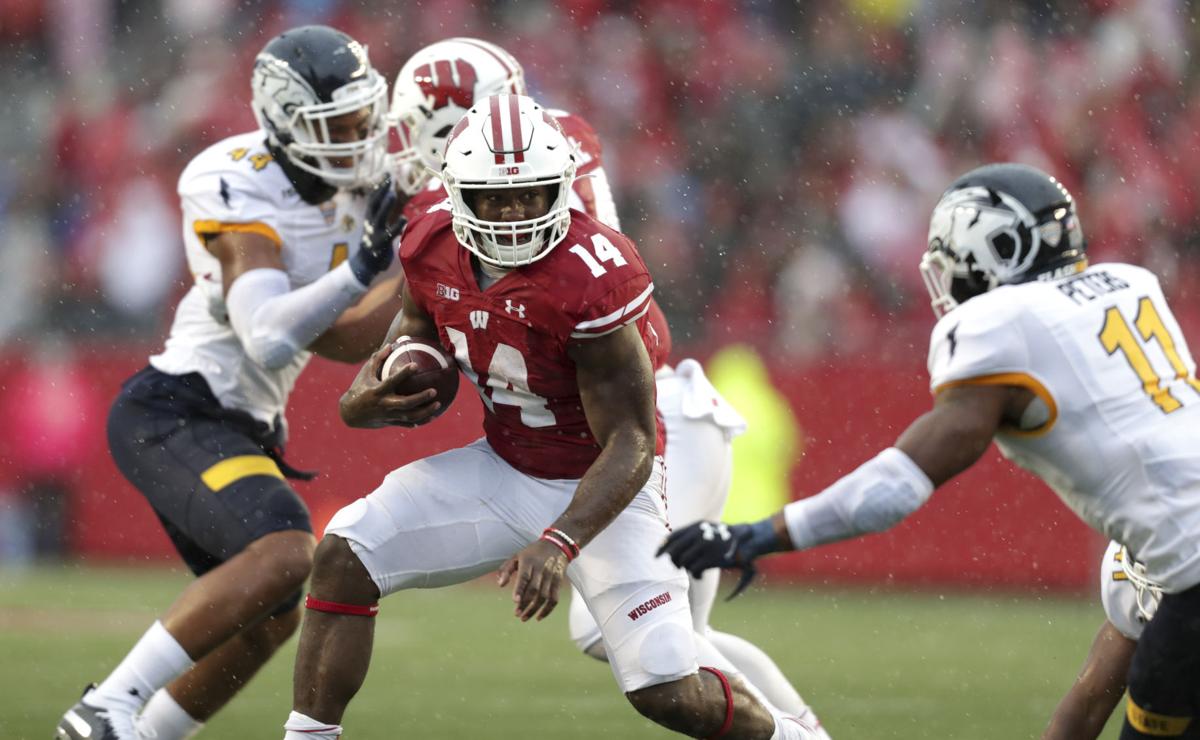 Events outside of football have taken precedence for the University of Wisconsin football team the past eight months.
A movement against racism and social injustices, uncertainty regarding whether a football season would occur and the ongoing effort to stop the spread of COVID-19 justifiably took the majority of players and coaches' focus for most of this year.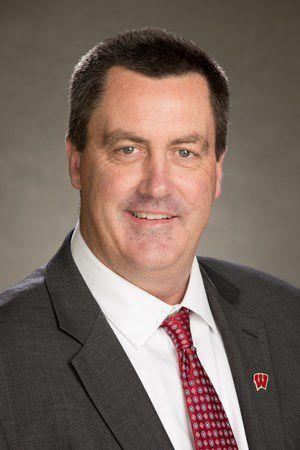 But Wednesday, after the Badgers had their first padded practice of the year, UW coach Paul Chryst held a Zoom teleconference with reporters and answered the question that would've dominated the discussion around this team in a normal year:
How do the Badgers replace Jonathan Taylor?
"(Running backs coach John) Settle's got a great saying in there and I think guys have bought into it: The standard is the standard," Chryst said. "We all know what J.T. brought to this team and to this program. But it can be different. It can look different, the names are different. But that's why they're here — they know they can contribute in a big way."
Taylor put together one of the best college careers by a running back ever, winning two Doak Walker Awards as the nation's top tailback and amassing 6,174 yards. His yardage ranks sixth in FBS history, and is the most ever for a back who played just three years.
In an altered offseason that saw spring practices wiped out by COVID-19 and fall practices pushed back about seven weeks after the Big Ten Conference postponed the season, tailbacks have less opportunities to carve out new roles.
Chryst said fifth-year senior Garrett Groshek and redshirt sophomores Nakia Watson and Isaac Guerendo will likely form the most-used stable of the group, which includes redshirt freshman Julius Davis and true freshman Jalen Berger.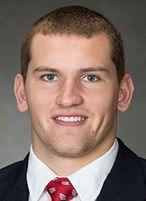 Groshek and Watson have taken the most snaps of the group, with Groshek proving himself as a reliable passing-down option behind Taylor the past three seasons. Watson was Taylor's backup a year ago, and tallied 331 yards and two touchdowns on 74 attempts. Guerendo had just one carry last season, but was a valued special teams player, as was Watson.
"'Grosh' has been tremendous in this offseason, despite it being a very different offseason. He's taken the leadership role to heart and done it a lot of different ways. (We're) thankful for that. We're obviously going to need continued leadership from him," Chryst said. "Nakia's played a lot of football for us, and yet I think all these guys, their roles are still to be defined. I've been impressed with and appreciate Isaac Guerendo. I think he's starting to feel comfortable at that position. Between those three, you hope to be productive.
"Jalen's new to this, Julius Davis is new. Those three are the ones I think the lean goes on right now to be productive."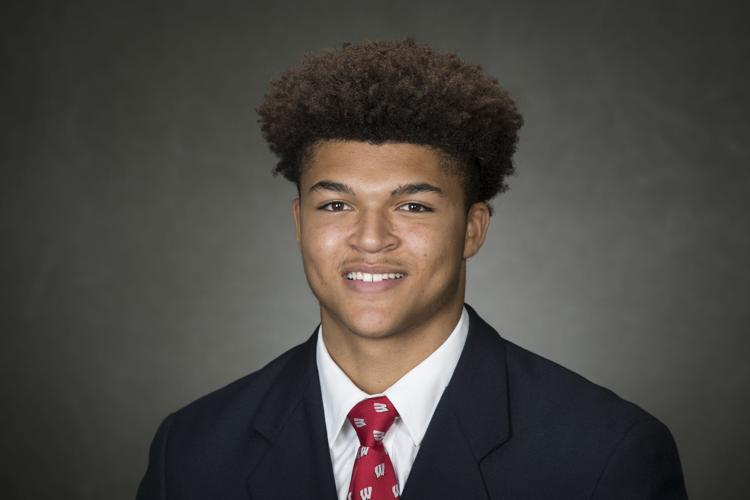 How snaps are split among the top trio will be decided by their performances in the next few weeks of practice. But those in the group who are backups have role models to look toward in terms of maximizing their impact on the team.
"Taiwan Deal was a great example of how do you be a backup back but be a great contributor on special teams," Chryst said, referencing the former Badger who played from 2014-18 and was a backup for Taylor in 2018. "Nakia saw what Taiwan did and Nakia was that last year. He came in and gave us some really good snaps as a running back, but was extremely important in a lot of our special teams."
Berger — a four-star recruit in the 2020 class — showed talent as a receiver in his prep career, so there may be chances for him to emerge from the pack in a pass-catching role. But in a nine-game, conference-only schedule with less preparation than usual, younger players' chances may be limited.
Chryst said he doesn't expect one player to replace what Taylor has been to the Badgers the past three years. He said he doesn't feel the need to sit down and talk to the current stable of backs and explain that to them, as he believes they're aware of it.
"Certainly not trying to match what J.T. did, but we do have to get really good, consistent production out of that group," he said. "But I think all three can bring something to the table in that."
---
Check out the top performances by former Badgers in Week 3
Tyler Biadasz – Cowboys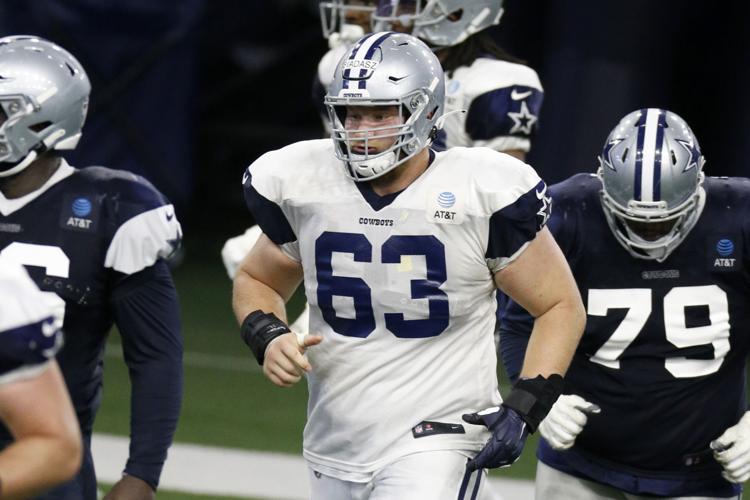 The Cowboys suffered their second tough loss of the season, but former Badgers center Tyler Biadasz got the first extended action of his career. Biadasz, last year's Rimington Trophy winner, entered the game late in the second quarter and played the rest of the way. With Biadasz in the lineup, Dallas scored two second-half touchdowns and tallied a field goal. Dallas hasn't announced its O-line for Week 4, but Biadasz may be in line for his first NFL start soon.
Ryan Ramczyk – Saints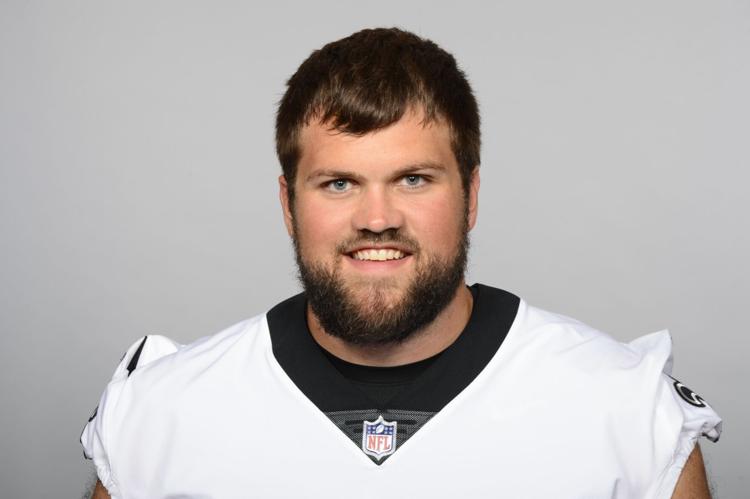 Ryan Ramczyk showed Sunday night why he's the reigning All-Pro right tackle in the NFL. Against a strong pass-rusher in Green Bay's Za'Darius Smith, Ramczyk was solid all night. He allowed just one pressure and didn't allow a sack. New Orleans fell to the Packers, but Ramczyk showed why he's one of the best tackles in the league.
Joe Schobert – Jaguars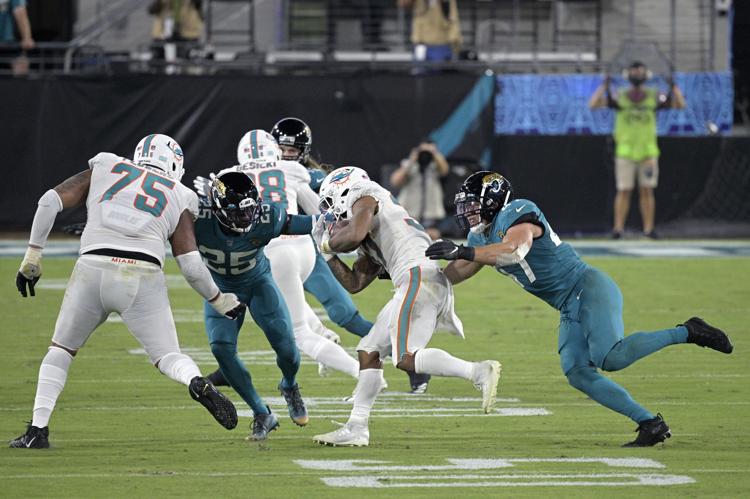 Joe Schobert continues to rack up tackles for the Jaguars, tallying eight in his team's loss to the Miami Dolphins on Thursday. Schobert is tied for 15th in the league with 33 total tackles. Thursday's game wasn't as good for another former Badger — linebacker Leon Jacobs tore his ACL and is out for the remainder of the season.
Jonathan Taylor – Colts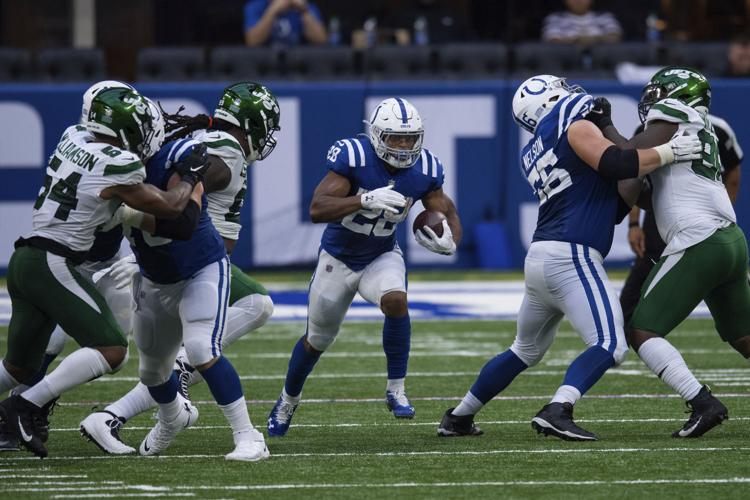 The Colts defense was the story of Sunday's dominant performance against the Jets, scoring two touchdowns and intercepting three passes, but Jonathan Taylor still made his mark on the game. He picked up 59 rushing yards and his second touchdown of the season on 13 carries, and he had a catch for 3 yards. Taylor is second among rookies with 182 rushing yards this season.
T.J. Watt – Steelers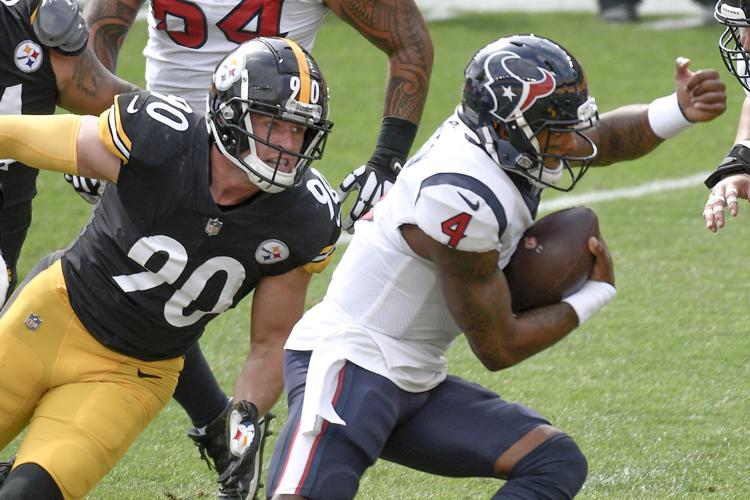 The Pittsburgh pass-rush, led by T.J. Watt, controlled the second half of their win over Houston on Sunday. In the third game ever where three brothers were on the field, T.J. got the best of the matchup, recording four tackles and a sack. T.J. Watt is second in the league with six tackles for loss, and tied for second with 3½ sacks.
Russell Wilson – Seahawks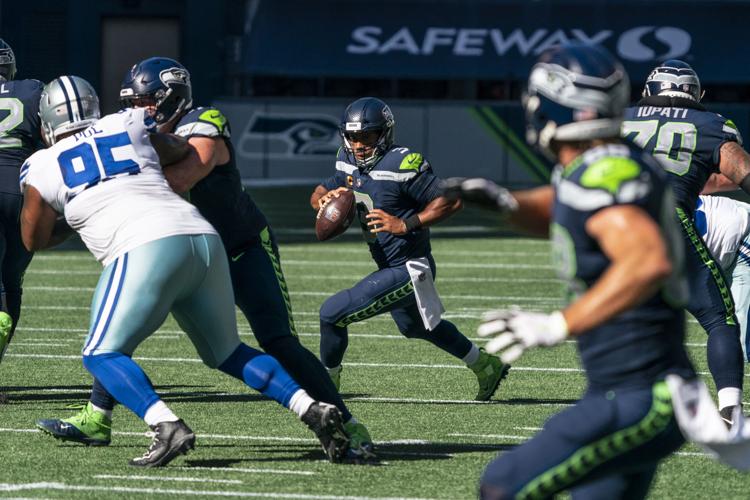 Russell Wilson continues to show he's among the best deep passers in the NFL. He posted another eye-popping stat line in Sunday's win over the Cowboys, throwing for 315 yards, five touchdowns and no interceptions. He threw three touchdowns to Tyler Lockett, and another to D.K. Metcalf, who fumbled a would-be touchdown in the first half after celebrating too soon. Wilson leads the NFL with 14 passing touchdowns.