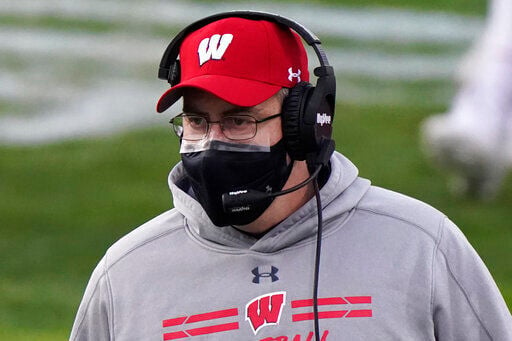 Paul Chryst laughed as he thought about his first experience at a bowl game.
He was a freshman quarterback at the University of Wisconsin when the team traveled to Birmingham, Alabama, to play Kentucky in the 1984 Hall of Fame Classic. Chryst didn't play in the 20-19 loss — a mishandled field goal snap with less than 2 minutes remaining sunk the Badgers' late rally — but that day set a benchmark in Chryst's mind.
"I hope ours are a lot better for our kids now," Chryst said of his memories of his first bowl experience. "That was a long time ago."
UW didn't play in a bowl game for 10 years after the Hall of Fame Classic, but since Barry Alvarez revitalized the program in the early '90s, bowl games have become the expected cap on seasons. UW (3-3) is set to play Wake Forest (4-4) in the Duke's Mayo Bowl on Wednesday at Bank of America Stadium in Charlotte, N.C.
Including the Mayo Bowl, Chryst will be part of 15 of the 31 bowl games UW has played. He had one bowl trip as a player; was an assistant coach in eight; and has led UW to bowls in each of his six seasons as head coach.
UW has an 8-6 record in bowls with Chryst on the roster or coaching staff.
Chryst has spoken on multiple occasions in recent weeks about the benefits a bowl experience has provided his players, past and present. The simple act of extending the season and the time the team gets to share together creates opportunities to make memories.
"I think it's just the time you get to spend with guys," Chryst said. "We get to have it (where) a lot of it's here, but you know last week the guys did a great job of working through finals and so it's the first time in a long time where it's (just) football and they can focus on that and try to make the most of it and finish the season out right."
Offensive coordinator Joe Rudolph has coached with Chryst for 13 seasons between UW and Pittsburgh. He said Chryst makes players a part of planning their bowl season, which adds to their experiences.
"Paul always does a great job of laying out a bowl plan and making it exciting and taking advantage of opportunities," Rudolph said. "And he does so by taking a lot of input from the guys themselves, the leaders on the team."
Listening to players was essential this year, with teams across the country opting out of bowl games citing the stress and difficulty of getting through this season amid the COVID-19 pandemic. When asked about why the Badgers chose to play this postseason, senior receiver Jack Dunn sounded a lot like his coach of the past five years.
"We earned the right, in our mind, to play another game," said Dunn, a Madison native.
"I think if we had had a losing record and we hadn't felt like we earned that right, maybe people would have thought differently. I think we've got the type of guys in our locker room that if we have an opportunity to play, we're going to show up and we're going to play. So in my mind, there was never any doubt — we get an extra game, we're going to play that extra game."
Defensive coordinator Jim Leonhard is in his fifth season on Chryst's staff and was an All-American safety for the Badgers in 2002 when Chryst was the team's tight ends coach. He believes Chryst adds to players' bowl experiences by emphasizing the importance of the moment.
"(Chryst) just get guys to understand the tradition of it, whether it's Wisconsin or each bowl, and the unique tradition of those bowl games," Leonhard said.
Each step of the Badgers' season has been altered by COVID-19 and this truncated bowl season will be as well. The 10 days to prepare for the game is far shorter than the three or four weeks the Badgers are accustomed. Chryst said the lead-up time is more like a long game week than a short bowl prep.
Extra practice time in preparation for bowls has helped young players earn their stripes. In a normal year, Chryst's program would give veterans a rest when it could and give underclassmen more practice reps. Chryst said this year there's little time for that, but the Badgers used days this week to focus on individual work.
The Duke's Mayo Bowl eliminated plans to host about 5,300 fans at the game — only players' family and friends and select officials from the bowl will be in attendance. Players are allotted six tickets each for the game, according to a UW official.
UW won't be in Charlotte long. Instead of spending time in the bowl city and participating in events in the days before the game, the Badgers will travel the day before the game as if it were a regular-season road game to be as safe as possible.
Despite the differences from a normal bowl season, Chryst, his staff and players are focused on appreciating the chance to play
"This will be tremendously unique. I don't think this will be a bowl like any bowl we've experienced in the past," Rudolph said. "It's about maximizing the opportunities we have. It's about getting one more chance to go out and play together and enjoying the time that we have and enjoying this opportunity."
---
Breaking down the Badgers' 2021 recruiting class
Breaking down the Wisconsin Badgers 2021 recruiting class by position
QUARTERBACK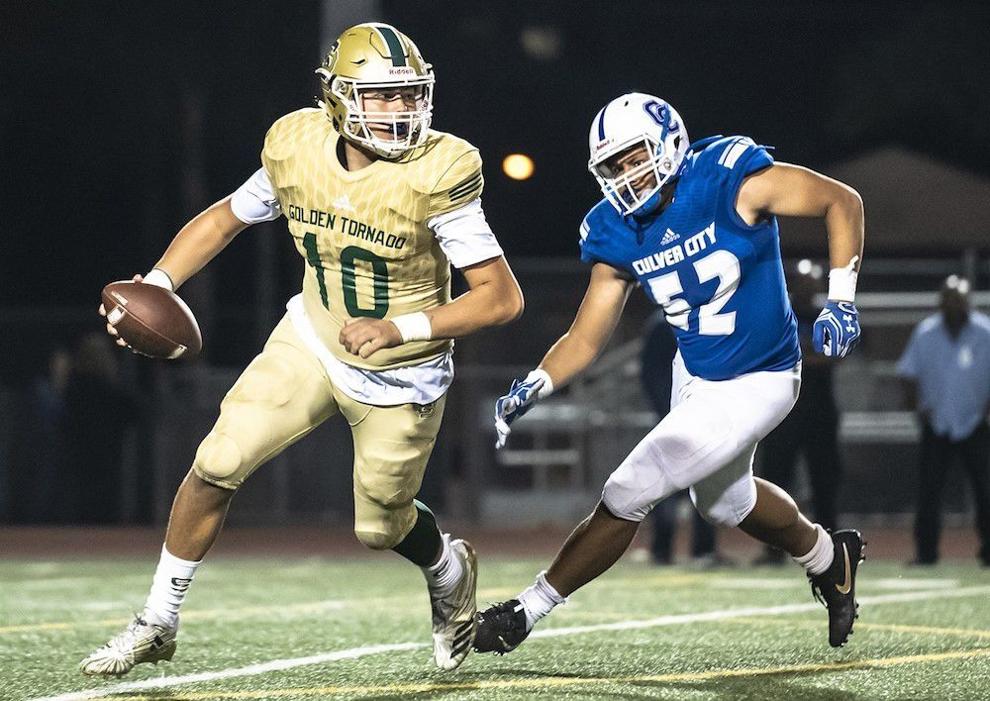 Who are they: Deacon Hill (Santa Barbara, Calif.)
Quick analysis: Hill has a strong arm and shown enough in camps to rise to a four-star recruit on Rivals. Competition level is a question mark at the high school level, but he's got the tools to be a good college quarterback.
Rudolph's thoughts on Hill: Quarterbacks coach Jon Budmayr "identified him really early. We thought he had great arm strength when you compared him to the best players in the country who were out there. We thought he was right there from the jump. … We really liked him, we felt personality-wise the people that surrounded him and supported him, how he worked, all those things were a great fit for us."
RUNNING BACK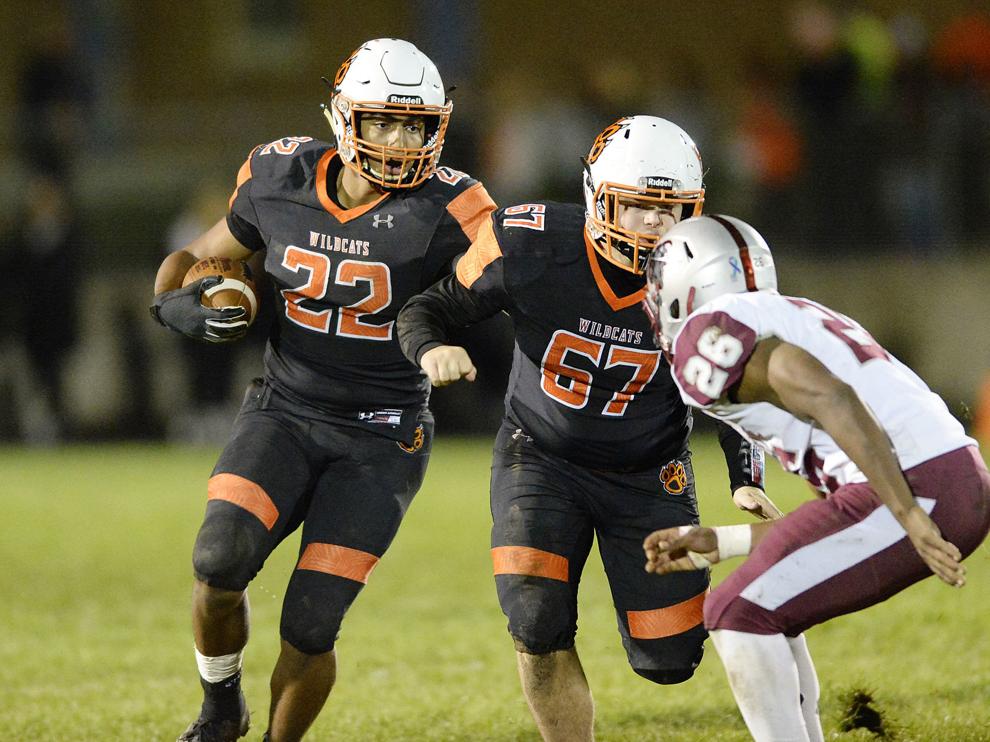 Who are they: Jackson Acker (Madison), Braelon Allen, (Fond du Lac), Loyal Crawford (Eau Claire), Antwan Roberts (Nashville, Tenn.)
Quick analysis: There's been talk about Acker switching positions at the college level, but UW listed him as a running back Wednesday. Acker didn't play in the fall due to COVID-19, but he has shown a good mix of speed and power as a ball carrier. … Allen is a surprise to move to this group, weighing 240 pounds, but he's got an athleticism and physicality that's rare for his age. ... Crawford has a James White-level ceiling as a third-down back and the most shiftiness of the bunch. … Roberts has explosion and proven ability to run through tackles. 
Rudolph's thoughts on the group: "I think they're all kind of unique. Jackson's a guy that obviously would have position flexibility, but he kind of is explosive. … Then you see Loyal, and Loyal's got great speed, great change of direction, a chance for a home run hitter. I think he's got great quicks in and out and, again, I think all these guys, we'll find out exactly where they're at when they come in, but I think guys that are just really good football players as well. … Antwan, what he does to this point, complete back and had a great senior year."
WIDE RECEIVER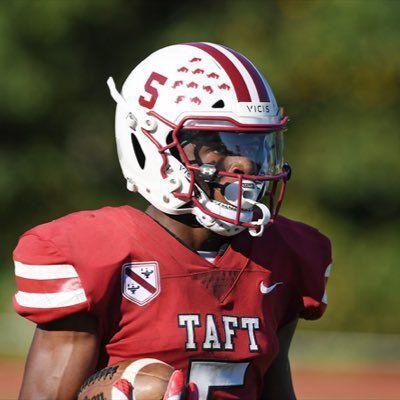 Who are they: Skyler Bell (Bronx, N.Y.), Markus Allen (Clayton, Ohio)
Quick analysis: The Badgers landed two players who possess good speed and agility at arguably the biggest position of need in the class. … Bell has a suddenness to his cuts that makes him dangerous as a receiver and returner. … Allen shows good ball skills when making contested catches and great body control.
Rudolph's thoughts on Bell, who wasn't able to visit campus before committing: "I just think you take the time to reach out. Whether it was Zoom meetings with him and his family, or whether it was phone calls, you took the time to be able to answer questions that pop up in their minds. I think those things are always huge."
TIGHT END
Who are they: Jack Pugh (Columbus, Ohio)
Quick analysis: He has long strides that help him cover a lot of ground and he's shown an array of route-running skills from both an on-line and split-out positions.
Rudolph's thoughts on Pugh: "Jack played his first year of football last year. This was his second year. Really a guy that was a hoop player that jumped into it. Watching his film, I thought he was really physical for a guy that hadn't played football. He was physical at D-end as well as tight end. I think he's got the ability to separate. I think he's got really a lot of speed and explosiveness."
OFFENSIVE LINE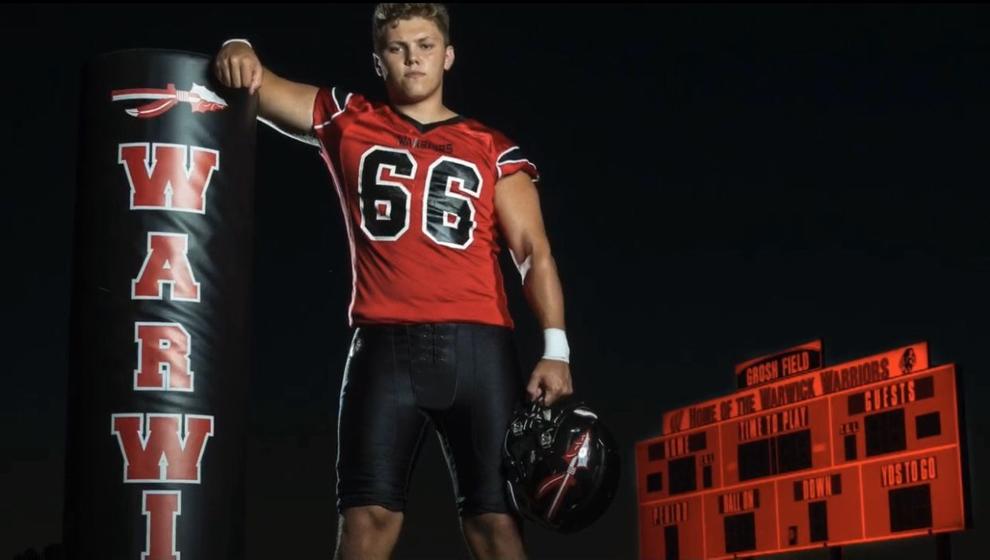 Who are they: JP Benzschawel (Grafton), Riley Mahlman (Lakeville, Minn.), Nolan Rucci (Lititz, Pa.)
Quick analysis: The Badgers are set up to continue churning out great O-lines for years to come after an impressive haul of linemen in 2019. … Benzschawel is the third of his brothers to come to UW, and he's shown great power and strength as a blocker. … Mahlman might be the most athletic of the bunch, having played tight end for a time in high school and as a basketball standout. … Rucci, the lone five-star recruit in the class, has all the tools to become an All-American tackle.
Rudolph's thoughts on the group: "I think they're big, athletic guys that you have to have as defenses are pretty darn athletic and being able to keep up with them. … I think those guys match in their work ethic and their mind-set, I think they'll make a major impact here."
DEFENSIVE LINE
Who are they: Mike Jarvis (Medford, N.J.)
Quick analysis: Jarvis was recruited as both an offensive and defensive lineman, but UW will look to make him a defensive end. He has good quickness but will need to add weight and strength at the college level.
Leonhard's thoughts on Jarvis: "He fits what we do, the right mentality. He can get after people. Very physically impressive at the high school level. We're looking forward to developing his skills as we continue to push what we can ask our defensive line to do. You turn on a tape and you go, 'Dang, everything we ask our guys to do, he's putting on tape for you.'"
INSIDE LINEBACKERS
Who are they: Jake Chaney (Cape Coral, Fla.), Jake Ratzlaff (Rosemount, Minn.), Bryan Sanborn (Lake Zurich, Ill.)
Quick analysis: UW won't need these players to be ready to play immediately after seniors Jack Sanborn and Mike Maskalunas decided to stay this offseason. … Chaney posted back-to-back 100-tackle seasons as a junior and senior and has a nose for attacking the ball and creating fumbles. … Ratzlaff is another wild card. He has the speed and athleticism to play at any linebacker spot and turned down a hockey scholarship to Minnesota to play football. … Bryan Sanborn has good closing speed and often was used as a blitzer in high school.
Leonhard's thoughts on Ratzlaff: "We're excited for him because as talented as he is, he really has not focused solely on football. So we still feel like there's a ton of growth in his game and coming from a very, very high, high level of play already."
OUTSIDE LINEBACKERS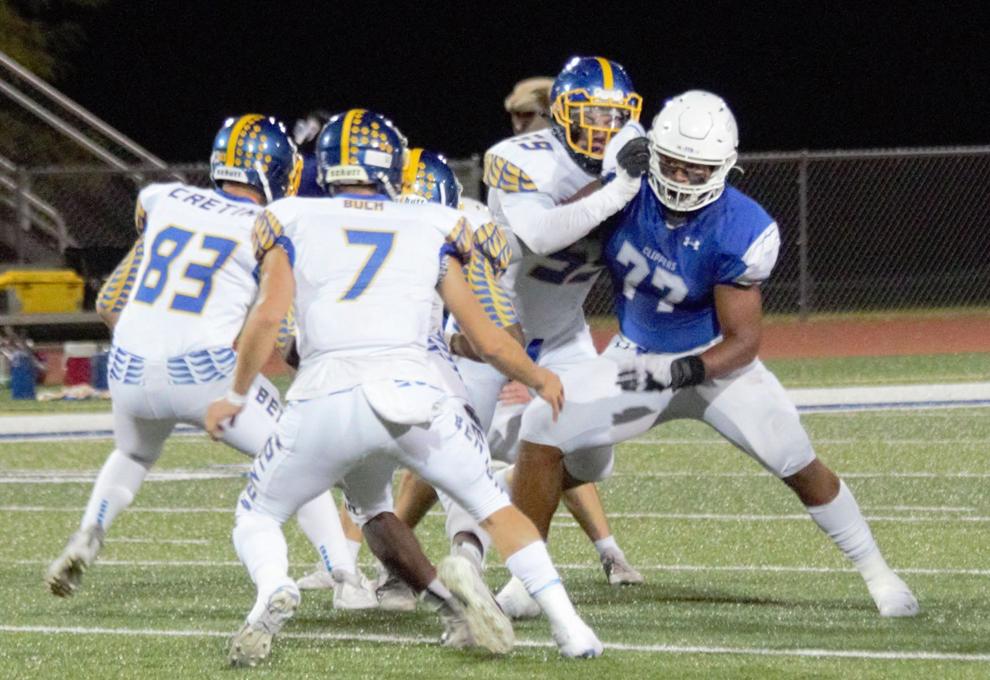 Who are they: Ayo Adebogun (Mequon), TJ Bollers (Tiffin, Iowa), Darryl Peterson (Akron, Ohio)
Quick analysis: This group rivals the O-line as the deepest, most talented chunk of the class, but don't be surprised if one or more of these players ends up being listed at another position in the future. … Adebogun, a lineman in high school, has a tremendous first step. … Bollers has the size to potentially play on the line, but the quickness and block-shedding of an outside backer. … Peterson was a prolific pass rusher in high school and could help UW soon.
Leonhard's thoughts on Bollers: "We love his versatility. (We) see him as an outside linebacker, kind of plus. We think he can do a little bit more than that position and provide some flexibility for us. Great physicality with what he shown in high school. As he grows into his body, it's going to be a lot of fun to put him in different positions."
SECONDARY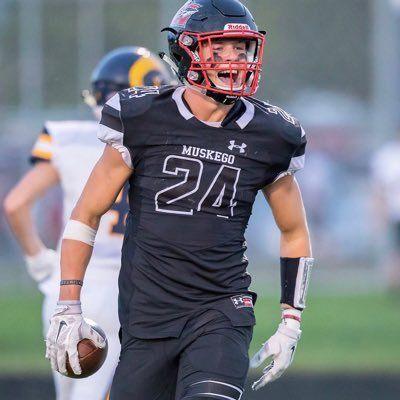 Who are they: Al Ashford III (Denver, Colo.), Ricardo Hallman (Miami, Fla.), Hunter Wohler (Muskego)
Quick analysis: Ashford already plays with the aggressive style that Leonhard loves and he's borderline obsessive about learning and refining technique. … Hallman is a true ball hawk and uses his athleticism to close on balls in the air faster than opposing receivers. … Wohler, Wisconsin's two-time AP state player of the year, is a special blend of ball skills and physicality as a safety.
Leonhard's thoughts on Wohler: "Probably as highly recruited of a skill player in the state in a long time. Extremely talented. What he does at the safety position in impacting games at that level was a lot of fun to watch."