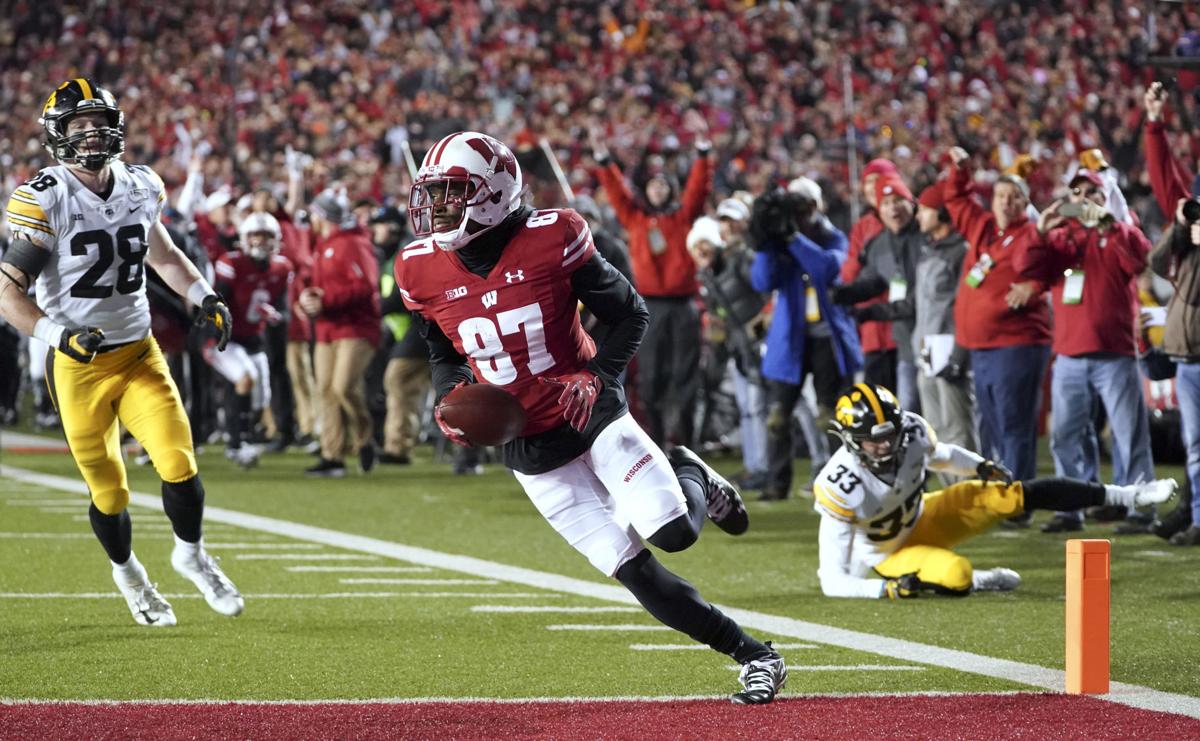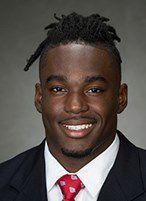 INDIANAPOLIS — The highlight plays are what everyone marvels at.
What Quintez Cephus can do making contested catches, toe-taps along the sideline and deep down the field is thoroughly impressive to the outside world and his University of Wisconsin football teammates.
But the plays outsiders miss are what makes Cephus, a junior receiver, embody the "ultimate teammate," as Badgers coach Paul Chryst calls him. One such example was on Garrett Groshek's 70-yard reception in the fourth quarter against Minnesota last week. Groshek had already gained about 40 yards on the screen pass that caught the Gophers in a blitz, but Cephus' blocking down the field added nearly another 25 as he shielded off Jordan Howden to let Groshek continue down UW's sideline.
That's the kind of play UW has come to expect from Cephus along with what he can do when he's thrown the ball. And it's one that matches his personality.
"He's selfless. I think he's an unbelievable teammate because one, he truly cares about the guys, each individual," Chryst said.
"He'll do anything for them, he's open to them, he's got enough awareness that he kind of sees when someone's working through something. He's got a spirit about him. He's got an infectious personality. He will find the good in people. When you get on the field, he loves playing the game and appreciates that opportunity to play the game and I think that's infectious."
Cephus' accomplishments on the field this season stand out. He's the team's leader in catches (45), receiving yards (720), receiving touchdowns (six) and yards per catch (16.0), and he's been junior quarterback Jack Coan's top target on third downs.
But teammates speak more about what Cephus brings to the team as a person. The passion, the drive, the spirit he has — all of which have been thoroughly tested in a tumultuous three-year stretch — draw in his teammates.
"His energy, just the vibe that he brings, you want to be around Quintez," junior running back Jonathan Taylor said. "That's something he brings, and when he's in the huddle, you're excited because you understand, you know he's going to give it all."
'Resiliency at its finest'
Experiencing all that Cephus has in the past three years would break many people.
After he played in 14 games as a freshman, Cephus' father, Andre Taylor, was shot and killed in Cephus' hometown of Macon, Georgia. Cephus was close to his father, and despite Taylor's gang involvement, he pushed Cephus to pursue a better life.
His breakout sophomore season in 2017 was cut short when he broke his leg against Indiana. He watched as the Badgers came up just short against Ohio State in the Big Ten Championship Game and were denied a bid into the College Football Playoff.
After getting healthy and appearing ready to be one of the best receivers in the Big Ten after a strong training camp last year, Cephus was accused of multiple counts of sexual assault. The charges — stemming from a night in April 2018 in which Cephus engaged in sexual activity with two women, who later claimed to be too drunk to consent — got him dismissed from the football team and expelled from school.
Cephus was acquitted after the jury deliberated for less than 45 minutes.
Even as he dealt with personal tragedy and fought for his freedom, Cephus had his teammates in his mind.
"The whole world knows what I've been through. I think through all of that, I've had to walk around with my head high and be the same person even when I was around campus and still able to see my teammates. I still had to be the person I was to try to help our team in that way," Cephus said.
It took about three weeks for Cephus to be reinstated by the university and then cleared to play by the NCAA after his acquittal. During that time, players were open in their support of bringing Cephus back into the fold, sharing posts on social media with the hashtag #LetQTPlay.
Seeing what Cephus has persevered through stuns senior linebacker Zack Baun.
"Crazy. To come back to this team, that's resiliency at its finest, at its greatest moments," Baun said. "I'm so proud of that dude and what he's overcome, fighting for his life. He's balling now. It's so cool to see him, so happy for that guy."
Staying himself
Just one of the difficult circumstances Cephus has experienced could derail a person's path, or change him or her for the worse.
His teammates say that, remarkably, Cephus has stayed the same person he was before — happy, expressive, smiling all the time.
"He's such a resilient person. Throughout everything he's gone through, he's always been the same guy, same great teammate, same great person. Not a lot of people can deal with what he's dealt with. He's just truly a special person," Coan said.
Cephus said at times, when the world felt against him, it was difficult to maintain his positivity.
He knows even after being acquitted, there are people who will never believe him. He knows there are people who will never treat him the same.
But throughout the process, he leaned on his faith and the people closest to him. That group includes teammates and UW receivers coach Ted Gilmore, who went to Georgia with Cephus after his father was killed and supported him through the trial.
"You get a lot of different emotions," Cephus said. "I think just keeping those people around you that kind of bring that good spirit in you, keeping yourself around good people. I thank God because he placed a group around me that I could rely on during times where I needed people. Really not shutting yourself down and relying on the people that he's put around you."
Appreciating, capitalizing on the moment
When Cephus returned to the field for UW, it was fair to wonder how ready he'd be to play.
It'd been nearly two years since he'd played in a game, but while he was away from the program Cephus was still able to train. He went to Arizona for workouts with former college players and it helped him stay physically ready to rejoin the program.
He was immediately a help to the offense; he had six catches for 130 yards and two touchdowns in a Week 2 game against Central Michigan. He's been even better in the past month, and his five catches for 114 yards and a score helped No. 10 UW (10-2, 7-2 Big Ten) beat Minnesota to earn a spot in Saturday night's Big Ten Championship Game against No. 2 Ohio State (12-0, 9-0).
"He's always a happy guy, always smiling, laughing, just blessed to be back out on the field. You can see that in the way he plays. Just everything that's happened with him and just him having the opportunity to be out there again and just not taking anything for granted," receiver Kendric Pryor said.
The Buckeyes feature one of the nation's best secondaries, and Cephus will likely draw the attention of cornerback Jeff Okudah, a first-team All-Big Ten player who NFL draft scouts see as a top pick in the spring. Safety Jordan Fuller said the Buckeyes' defensive backs view Cephus as one of, if not the, best receiver in the Big Ten not on Ohio State's roster.
Cephus had three catches for 57 yards against Ohio State when the teams played earlier this season, a game UW lost 38-7.
"They have a great group of DBs. You can't do anything but accept the challenge," Cephus said. "You go out there and look forward to competing against some top-level guys. It's not all the time that you get to go against a team that beat you earlier in the season, so you get to face them again and go back and study film and see what you can do to be better in this next opportunity."
If Cephus were to have a big night Saturday and help the Badgers improbably win the Big Ten title, don't expect him to pound his chest.
That's just not his style.
"He's actually one of the funniest, happiest guys ever, but when it comes to football, he's one of the most humble. That just makes you appreciate him even more," left tackle Cole Van Lanen said. "That's just 'Q,' and I hope the whole world gets to understand who he is, because he's an awesome person."
<&rdpStrong>No. 10 Badgers vs. No. 2 Ohio State: Who has the edge?</&rdpStrong>
WHEN THE BADGERS HAVE THE BALL
Since the Badgers were shut down offensively against Ohio State in October, the offense has been more diverse and open to taking shots down the field. Receiver Quintez Cephus (above) had 18 catches, 310 yards and three touchdown receptions in November as he and quarterback Jack Coan displayed a great connection. Cephus torched Minnesota's secondary for two big plays, including a 47-yard touchdown, on the same third-quarter drive last week.
Cephus' big day against the Gophers was aided by their insistence to slow down junior tailback Jonathan Taylor, but he still had three total touchdowns to improve to a nation-best 25 this season.
Along with the use of jet sweeps and jet motion to threaten to edges of run defenses, UW debuted end-around runs last week, one of which turned into a 26-yard touchdown for receiver Kendric Pryor. The added layers to the offense helped the Badgers average 36 points and 503.5 yards of offense over the past four games.
UW must do a better job against Ohio State's Heisman Trophy-caliber defensive end Chase Young in this rematch. Young controlled the line, tallied four sacks, and forced Coan to fumble twice in October. Young leads the FBS with 16½ sacks.
Even if the Badgers contain Young, the Buckeyes' defense possesses tremendous speed at the second and third levels. Linebacker Malik Harrison leads Ohio State with 63 total tackles and he has 16 for loss. Jeff Okudah is one of the top defensive backs in the Big Ten, and he has three interceptions and six pass breakups this season.
EDGE | PUSH
WHEN THE BUCKEYES HAVE THE BALL
J.K. Dobbins (above) was motivated to be the best running back on the field when these teams met in October, and he had one of his best games of the season against UW. Dobbins, a junior, racked up 163 yards and two touchdowns on 20 carries, and added 58 yards on three catches.
He and sophomore quarterback Justin Fields were a nearly unstoppable tandem in Ohio State's backfield — Fields had 28 yards and a touchdown rushing, and threw two touchdowns to receiver Chris Olave. When Dobbins occasionally comes off the field, backup Master Teague (780 yards, four touchdowns) has shown similar explosiveness and big-play ability. UW had success pressuring Fields, sacking him five times, and it will need a similar pass-rush effort to keep Fields uncomfortable in the rematch.
Questions remain regarding how well the Badgers defense can slow an option-based spread offense with a mobile quarterback like Ohio State's. That scheme gave UW fits in the first matchup, and against Nebraska in the middle of November. Led by cornerback Caesar Williams' four pass breakups, the Badgers' secondary held its own against Minnesota's pair of star receivers last week, and held the Gophers without a touchdown for nearly 52 game minutes. Isaiahh Loudermilk and Garrett Rand were stellar on the interior defensive line against Minnesota, collapsing the line and stifling the inside run, and need to be again to slow down Dobbins.
EDGE | OHIO STATE
SPECIAL TEAMS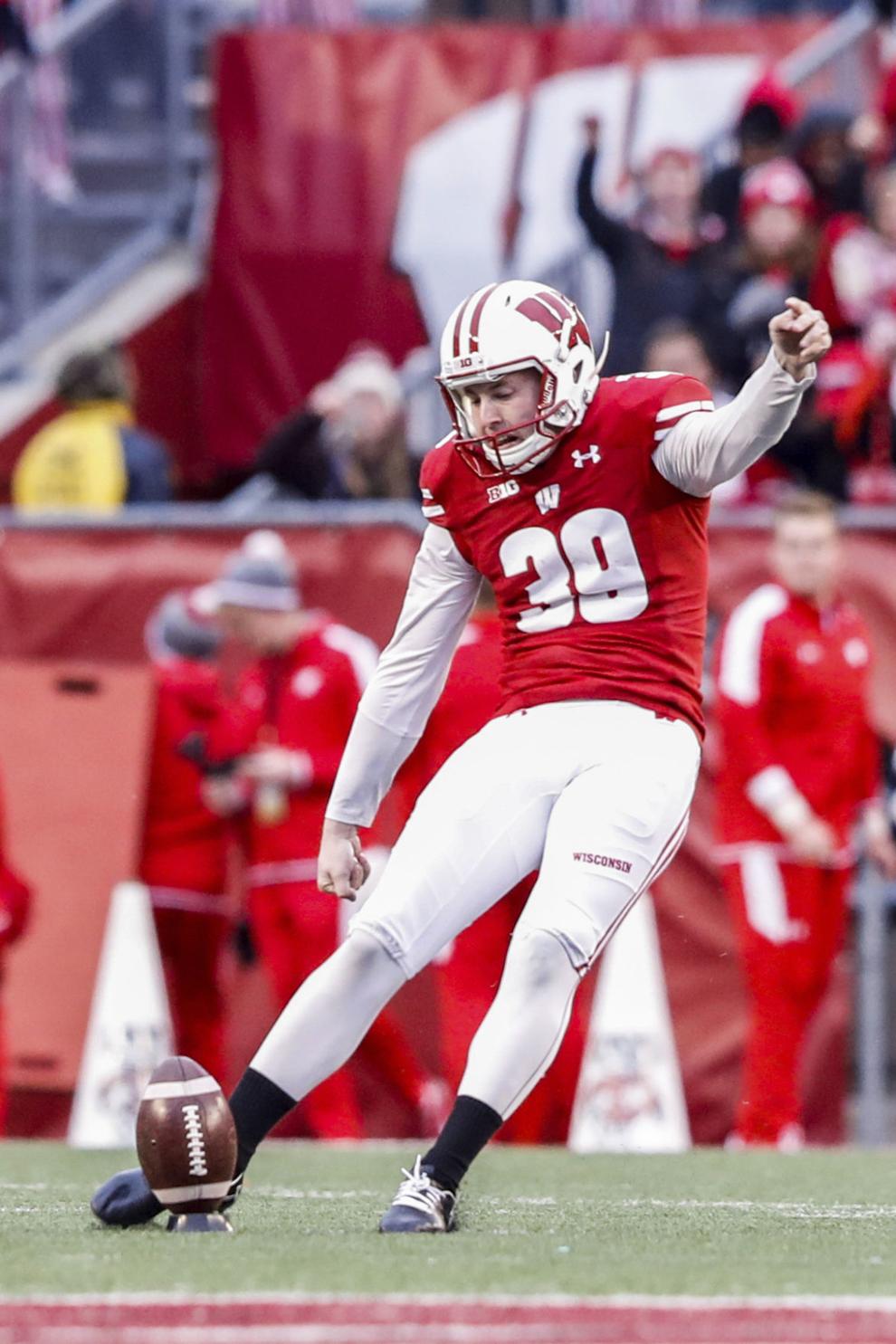 In all but one area, the Badgers' special teams have also experienced a big turnaround in the past month.
Senior Zach Hintze (above) took over as the placekicker last week against Minnesota, made a short field goal and went 5-for-5 on point-after tries. He also made a 62-yard field goal to set a modern-era program record against Purdue.
UW pulled off a reverse on a kick return last week to gain a total of 56 yards and set up a short touchdown drive. The Badgers led the Big Ten in kickoff return average at 25.9 yards per return this season.
Senior punter Anthony Lotti is struggling as his career wraps up — over the past three games, his eight punts have averaged 35.3 yards.
Ohio State punt returner Garrett Wilson lost a fumble against Michigan, and its kick coverage has been average throughout the season.
EDGE | PUSH
COACHING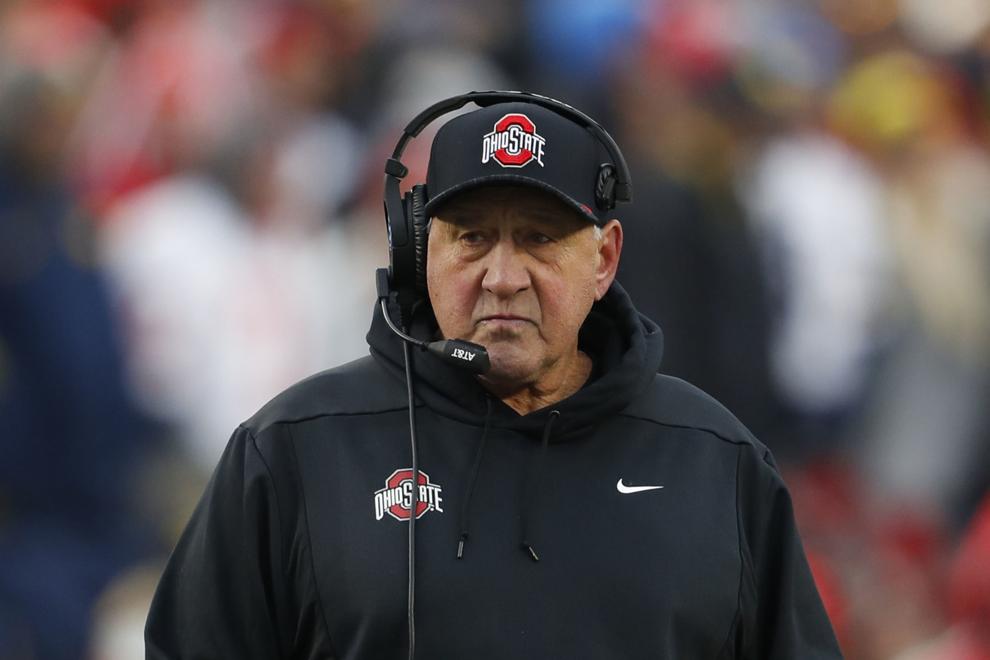 Ryan Day has guided the Buckeyes to an unbeaten regular season in his first year. His offense has generated two Heisman Trophy candidates and made so many games blowouts that he could pull starters early and keep them fresh for a postseason run.
Co-defensive coordinators Greg Mattison (above) and Jeff Hafley have maximized Young's potential and have directed their unit to be one of college football's best.
UW coach Paul Chryst and offensive coordinator Joe Rudolph have done well creating new looks for the offense late in the season, but how they deploy those wrinkles against the Buckeyes will be key, as will defensive coordinator Jim Leonhard's adjustments on defense.
EDGE | PUSH
INTANGIBLES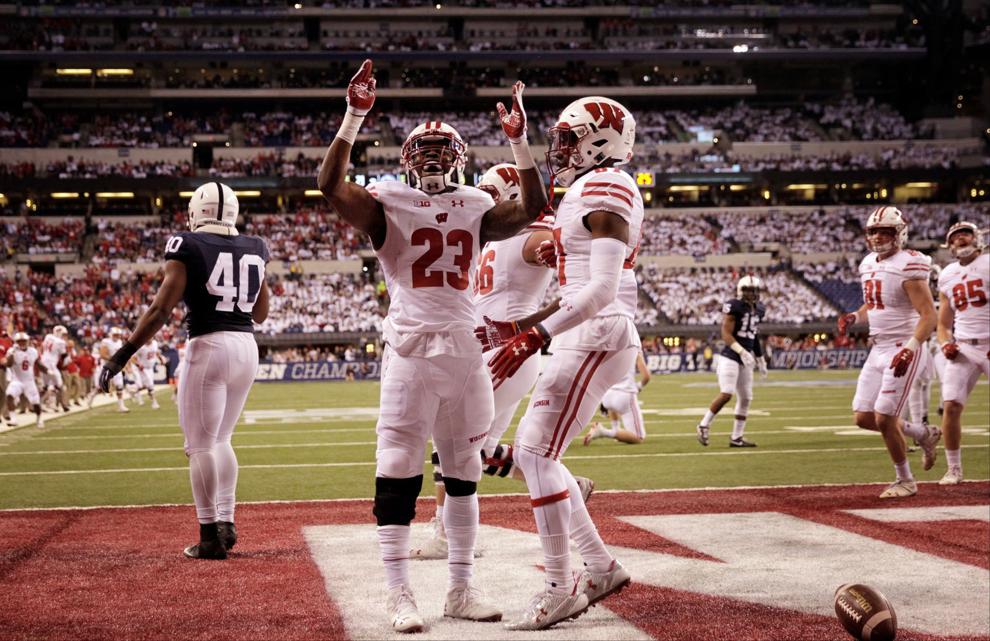 Ohio State is all but assured to be one of the top two seeds in the College Football Playoff with a win over the Badgers, but UW has a good amount to gain as well.
A win over the Buckeyes almost definitely sends UW to the Rose Bowl, and gives it an outside shot at the Playoff.
Playing in the domed Lucas Oil Stadium, weather won't be a factor like it was in the first game between these teams, but the Badgers will have to contend with Ohio State's speed at an indoor facility.
EDGE | OHIO STATE
STATE JOURNAL'S PICK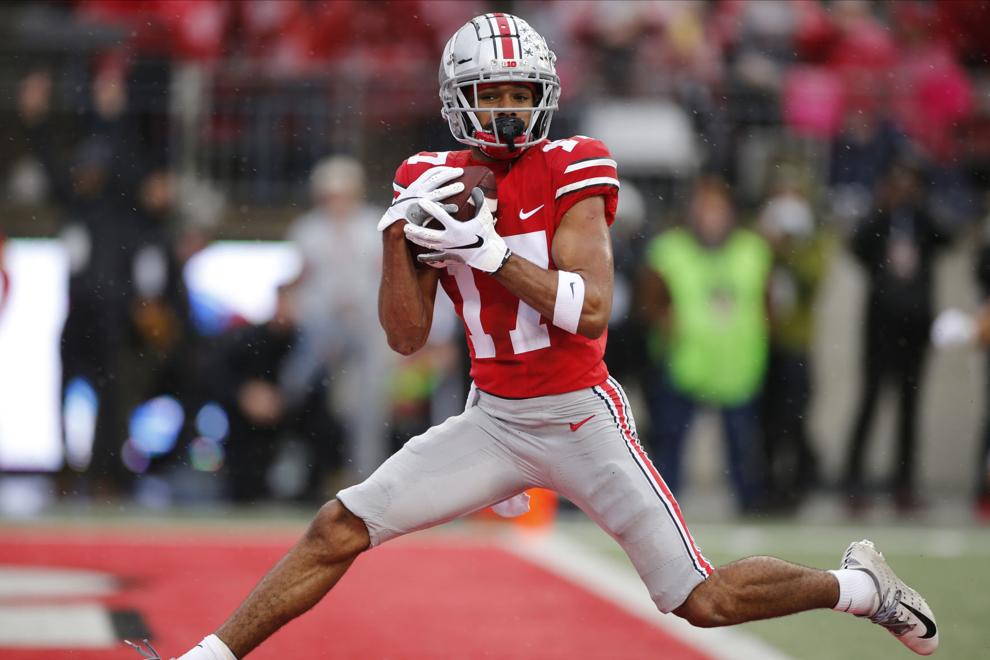 UW's offense has dramatically improved since the last time it played Ohio State, but the Buckeyes' roster is just a notch above UW's this season. If Ohio State continues to give the ball away, the Badgers have a chance, but the Buckeyes stay unbeaten in a relatively close game.
OHIO STATE 31, BADGERS 20
THE NUMBER (UW)
11.5: UW's Zack Baun and Chris Orr are the only pair of teammates from a Power Five program to have 10 or more sacks each this season
THE NUMBER (OHIO STATE)
4: Fumbles lost in the past two weeks for OSU, which led to 13 points for its opponents
KEY STAT (OFFENSE)
Sacks allowed: UW finished second in the Big Ten with 18 sacks allowed, but five of those came against OSU. Allowing Coan time to find receivers will be essential in the rematch.
KEY STAT (DEFENSE)
Third-down percentage: The Buckeyes lead the Football Bowl Subdivision in converting 58.3 percent of third-down tries
Video: Do the Badgers have a chance to pull the upset against Buckeyes?