It's safe to say the University of Wisconsin football team's defense hasn't seen anything this season quite like Ohio State quarterback Justin Fields.
That's only part of the issue when the No. 13 Badgers (6-1, 3-1 Big Ten Conference) take on the No. 3 Buckeyes (7-0, 4-0) on Saturday at Ohio Stadium in Columbus.
UW still was licking its wounds after a 24-23 loss at Illinois last Saturday when senior linebacker Chris Orr was asked what it was about Ohio State and its offensive scheme that make the Buckeyes so difficult to defend.
"Pretty much just weapons everywhere," Orr said.
It starts with Fields, who has completed 70.7 percent of his passes for 1,492 yards with 22 touchdowns and only one interception in 164 attempts. Fields, who according to UW senior outside linebacker Zack Baun "can make every throw on the field," also has eight rushing scores.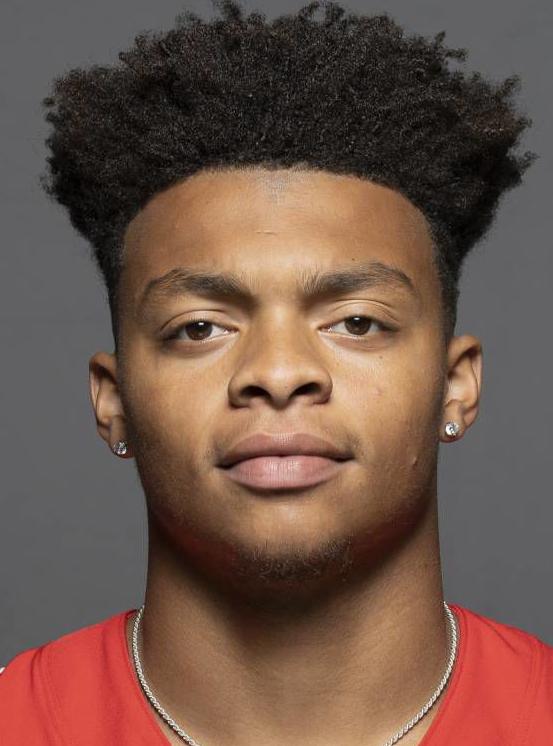 Fields appeared in 12 games last season at Georgia before deciding to transfer. He was granted immediate eligibility after proving to the NCAA there were mitigating circumstances for his transfer. Fields hasn't discussed his waiver in detail, though there was speculation he included evidence a member of Georgia's baseball team yelled racial slurs from the stands during a game.
Fields was the perfect gift for Ohio State coach Ryan Day, who took over a program that had gone 83-9 with a national title in seven seasons under Urban Meyer.
"(Fields) can beat you in a number of different ways," UW coach Paul Chryst said.
Missed blocks and strong tackling by Illinois doomed the Badgers when the end zone was near.
Ohio State ranks No. 3 nationally in scoring (49.7 points per game) and No. 5 in total offense (526.7 yards per game). It has converted 56.1 percent of its third downs, which leads the nation, and part of that success rate can be attributed to Fields making plays with his feet to either get the first down on his own or buy enough time for one of his teammates to get open downfield.
"That just means that we have to have extra eyes on him when you're dropping into pass coverage," UW sophomore linebacker Jack Sanborn said. "You not only have to drop in pass coverage and get to that responsibility but still keep your eyes on the quarterback. We have to do a good job with containing. It adds an extra element."
You have free articles remaining.
Nine Ohio State players have a reception of 20-plus yards. The Buckeyes have a different leader in receptions (K.J. Hill, 29), receiving yards (Binjimen Victor, 355) and touchdown receptions (Chris Olave, 6).
Badgers sophomore cornerback Faion Hicks said the Buckeyes like to create one-on-one situations and take over from there with their speed.
"It's not just one guy you have to focus on," Hicks said. "Everybody gets the ball, everybody is talented in that receiving corps."
In the past two games, a win over Michigan State and Saturday's last-second loss to Illinois, Taylor has a long run of 22 yards and has posted his two of his three worst per-carry averages of the season.
If Fields is the most talented player on offensive side of the ball for Ohio State, tailback J.K. Dobbins is 1B. The junior is averaging 7.1 yards per carry, with 947 rushing yards and seven touchdowns through seven games.
"They kind of spread you out, but there's a big misconception about it that people always think they're just trying to run out on the edge. That's not really the case," Orr said. "They still want to play big-boy football, something that I respect about them a lot. …
"You've got to defend the whole field. It's going to be a great challenge."
How great of a challenge? UW defensive coordinator Jim Leonhard put it this way:
"Obviously, they're a talented group," he said. "As a coordinator you always try to find the fastest way to lose, and focus on that. Unfortunately this week, they have multiple options that fit that category.
"The quarterback and the running back, it all starts there. They have talent all around them, whether it's the receivers, the O-line, tight ends, they're a talented group, but obviously they have the ball in their hands the most and they make the most decisions. It's fun to watch, it's good football, it is fun to watch as a fan of football, but when you're trying to scheme to stop it, there's some difficult challenges."
One thing that stood out from the loss at Illinois was sloppy tackling on UW's part. That was an area the Badgers had been sound during the first six games.
"It's football," Sanborn said after Illinois gained 132 of its 315 total yards on four plays. "If you go out there and people take advantage of those things, it can turn into a 40-yard run. Those things can kill you."
That's particularly true when it's Ohio State on the other side of the line of scrimmage, but Hicks had a positive spin on going against Fields and the weapons around him.
"It's going to be fun for us," Hicks said.