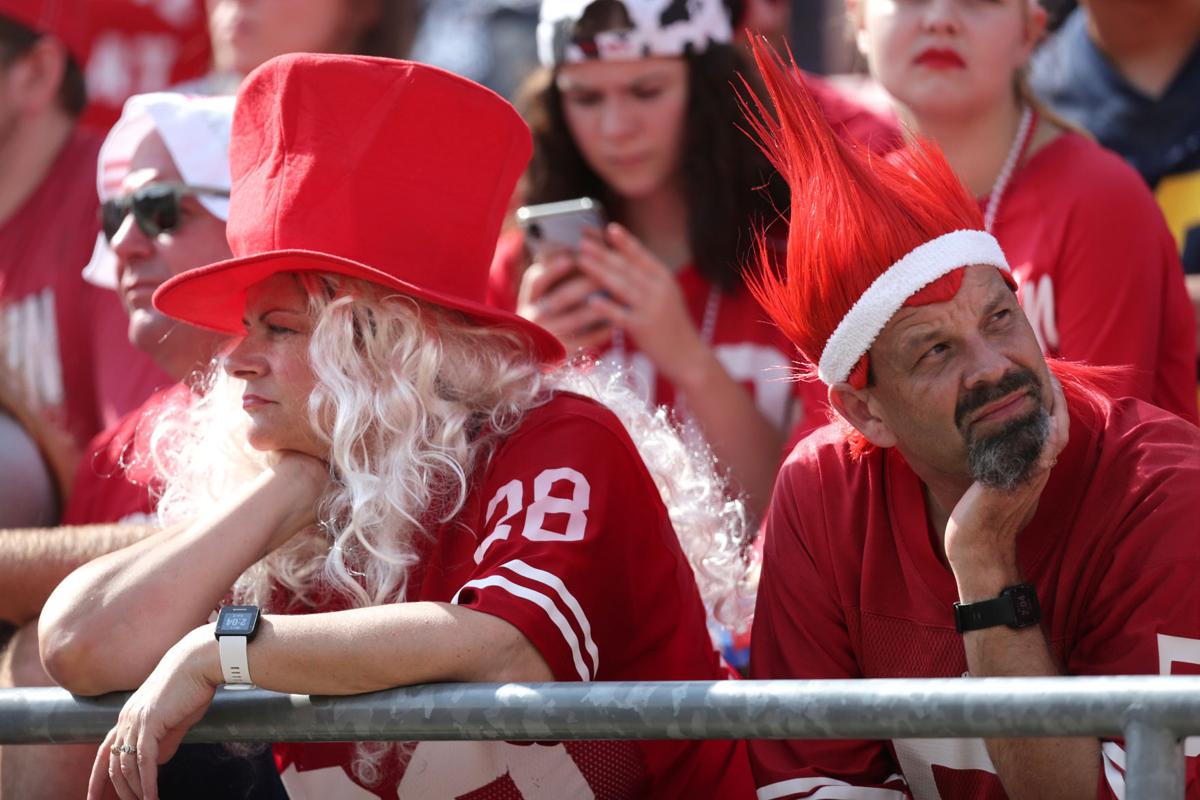 Chris McIntosh's playing career at the University of Wisconsin ended with a second straight Rose Bowl victory on the first day of the 2000s.
The 1998 and 1999 seasons when McIntosh was a vital part of an offensive line that opened running room for Ron Dayne are part of Badgers lore. UW was 11-1 in the first and 10-2 in the second, the program's best two-year stretch by record since 1911-12.
What often gets forgotten, McIntosh said, was that the seasons that preceded those didn't reach expectations. UW missed a bowl game in 1995 and McIntosh was part of a team that lost four straight games in 1996.
The 1997 season had bookends that McIntosh said he's still trying to forget — a 34-0 opening loss to Syracuse and a 33-6 defeat to Georgia in the Outback Bowl that sent UW into the offseason with a three-game losing streak.
The historical reminiscing came up this week with McIntosh in the context of the 2021 Badgers, who are 1-3 after consecutive losses to Notre Dame and Michigan by a combined 49 points.
McIntosh, who is in his first year as UW's athletic director, was reflective on his college playing career when asked what he's looking for out of the Badgers going forward.
"What I'm excited to see out of our current team is what I experienced during that period of time myself," he said. "This isn't limited to sport, but most growth takes place from challenge, from adversity. And it's how you respond to it. And I'm excited to see how our current players respond to the challenge that they face today.
"I think it tells a lot about the makeup of our program. When you're in the middle of it, it's really difficult to see opportunity. When you're in the middle of any kind of challenge, really. But it's only with perspective that you can see how you grew from it. And I can tell you that's certainly what happened for me personally and for my teammates, for our program. And I'm excited to see how our program responds to it."
There were more than 200 of Alvarez's former players in town to celebrate him, McIntosh said, but the discussions he heard weren't about victories and championships. Years after playing careers ended, the talk was about how the experience of tough times taught life lessons.
"That period of time and what we fought through and what it led to really changed who we became and how we approach the world," McIntosh said. "It's a testament to being resilient. And that's not lost on our coaching staff. Hell, there are coaches on that staff that were part of that period of time (1995-97) or other periods of time like that.
"This is what we're working through right now. This is what they as a staff are working through with their players. And we'll get through it and we'll be better for it."
It should be said that the worldview is different for a 44-year-old administrator who's nearly two decades removed from the end of his playing career than it is for a 20-year-old player.
Today's players might not understand that there's something to be taken from a period of struggle without the coaching staff leading that exploration.
McIntosh was asked whether UW coach Paul Chryst and his assistants have done a good job of guiding that process.
"I have seen that from our staff," McIntosh said.