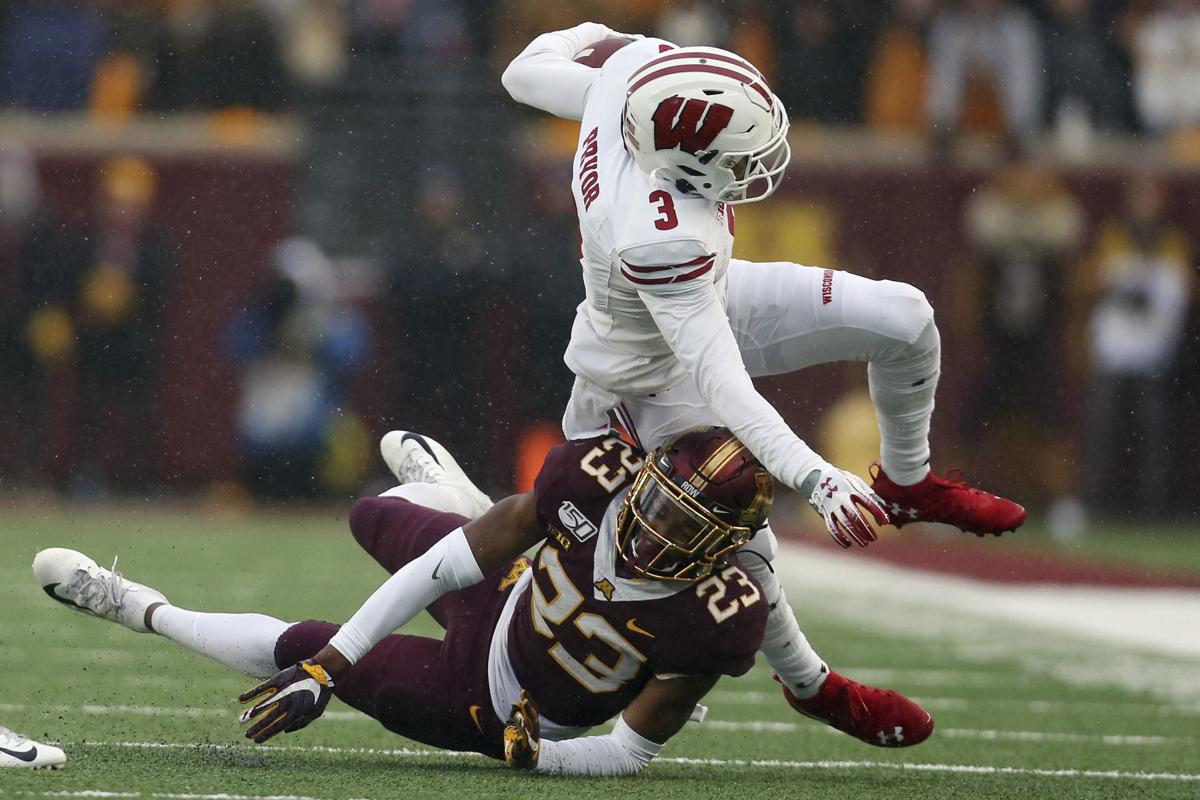 MINNEAPOLIS — Minnesota attempted to do what so many opponents have had varying degrees of success doing over the past three seasons against the University of Wisconsin football team.
The Gophers kept a majority of their defense near the line of scrimmage and tried to slow down Badgers junior running back Jonathan Taylor, thinking that the offense wouldn't function as well without his major contributions. While the approach worked against Taylor, Minnesota couldn't contain UW junior quarterback Jack Coan and the passing game, and that part of the offense led the way at TCF Bank Stadium on Saturday.
After a sluggish start on both sides of the ball, UW regrouped quickly. Coan had one of his best games as a Badger, the secondary made a number of clutch plays against the Gophers' stud receivers, and the Badgers made it a laugher with a dominant fourth quarter in a 38-17 win.
"They were loading the box trying to stop J.T., obviously, so we knew that the passing game needed to step up," Coan said.
After coming out of the gates slow, Coan battled blustery, snowy conditions throughout the afternoon to go 15 of 22 passing for 280 yards and two touchdowns.
The victory secures not only Paul Bunyan's Axe for the Badgers, but also the Big Ten West Division title and a berth into next week's Big Ten Championship Game. No. 13 UW (10-2, 7-2) will play No. 2 Ohio State (12-0, 9-0) in Indianapolis, a rematch of an Oct. 26 game that the Buckeyes won 38-7 at Ohio Stadium.
"I honestly didn't think it was too bad," Coan said of the conditions. "I had a good grip on the ball the whole game and I feel like it was just like I was in my backyard playing football as a kid."
Down 7-3 and with Taylor bottled up to that point, the Badgers let Coan carry the load on a second-quarter drive that netted the lead — an advantage UW never gave back.
Coan was 5 of 6 for 76 yards on the drive, which started with hitting fullback Mason Stokke for a 12-yard gain after a good play-action fake. Coan helped sell a screen pass to Jake Ferguson that gained 20, and threw a back-shoulder pass down the right sideline to Taylor, whose 28-yard catch scored a touchdown. Taylor adjusted well to the ball, then backpedaled his way into the end zone through linebacker Carter Coughlin.
"You look at the weather today, perfect Wisconsin football weather, able to go grind it down the field. And yet, he was able to throw dimes down the field in these conditions. He has something special. I'm glad Jack is on our team because he played very well today," Taylor said.
The Badgers carried that 10-7 lead into halftime, and after the defense stopped Minnesota (10-2, 7-2) on its first drive of the second half, Coan and Quintez Cephus teamed up to spark a key scoring drive.
On the first play of the series, which started at UW's 9, Coan floated a pass down the Badgers' sideline and Cephus adjusted to make the catch for 31 yards. Two plays later, Cephus lined up in the slot and sprinted past a linebacker and between two safeties to get free, and Coan put the ball in front of him perfectly to score from 47 yards out.
"I thought Jack was really good. Saw the field well, didn't let the wind or the conditions affect how he was going to approach it," UW coach Paul Chryst said. "Obviously, 'Q' was big. Kind of had that look right from that beginning that he was going to go attack this one."
Cephus — who finished with five catches and 114 yards — has been Coan's top target this season. He leads the Badgers with 45 catches, 720 yards and six TDs despite not joining the team until late in training camp after he was acquitted of sexual assault charges.
Cephus said the bond he and Coan have built is special to him, and translates to the field.
"Jack is like a brother to me," Cephus said. "He's the guy throwing the ball and he has to have the confidence in me. And I have to be where I need to be for him to get it to me. I just try to get to where I need to be and I trust that Jack will put the ball where it needs to be. We just make plays for each other."
Minnesota receiver Rashod Bateman used a hesitation move to get open and burned the Badgers for a touchdown on the second play of the Gophers' opening series. After that, the defense settled in and didn't allow a touchdown until Tyler Johnson snagged one with 5 minutes, 51 seconds left in the game, which proved to be the final scoring play.
Game time between touchdowns for the Gophers was 51:39.
The final straw came after UW got a defensive stand near its goal line. Cornerback Caesar Williams knocked away two passes intended for Johnson and gave the Badgers the ball at their 4-yard line. Facing a third-and-6 from the 19, Chryst and offensive coordinator Joe Rudolph called for a screen pass. They caught the Gophers in a blitz, Coan let the rush come in, then dumped the ball to Garrett Groshek, who followed a wall of blockers 70 yards to the Minnesota 11.
Taylor punched in a run on the next play to put UW up 31-10.
"They ran the wrong defense for that play," Groshek said. "Once we came out, me and the O-line kind of knew that that play had a chance to go and then those guys down field making it more than what it was at first. We were just trying to get the first (down), but then it turned into a lot more."
Taylor finished with 76 yards and two scores on the ground and 39 receiving yards, and the defense held Minnesota to 19 fewer points than its average entering the game. But in the biggest moments, it was Coan who lifted the Badgers to their sixth Big Ten Championship Game, the most of any team in the conference.
"'The Long Island Laser' came to play today," Groshek said. "Jack was Jack. He was consistent. That's what anyone should expect from him and that's what he expects from himself."
---
Photos: Wisconsin Badgers take back Paul Bunyan's Axe from Minnesota Golden Gophers
Badgers 38, Golden Gophers 17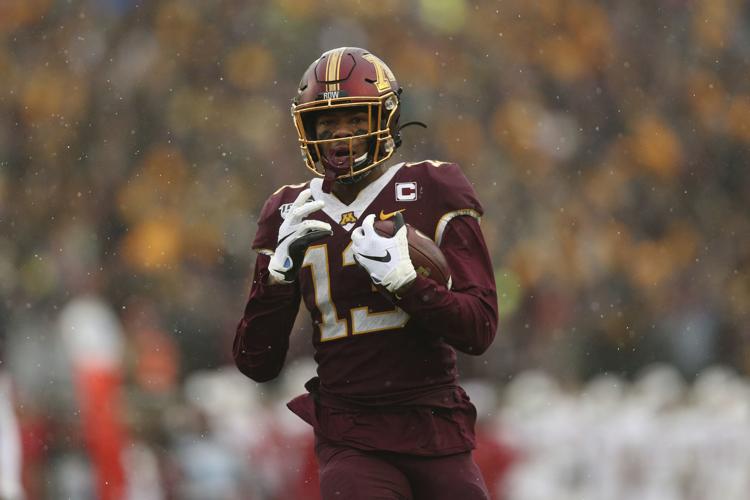 Badgers 38, Golden Gophers 17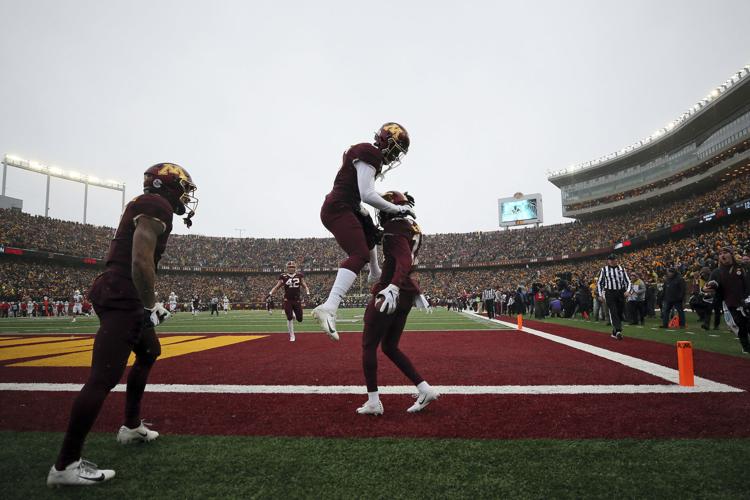 Badgers 38, Golden Gophers 17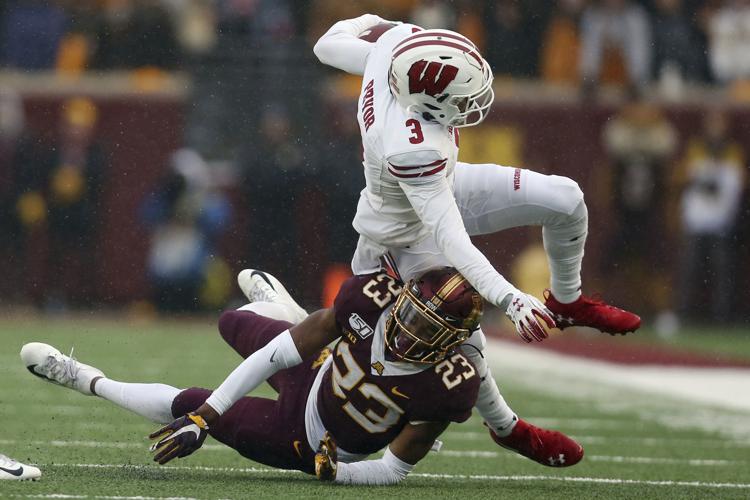 Badgers 38, Golden Gophers 17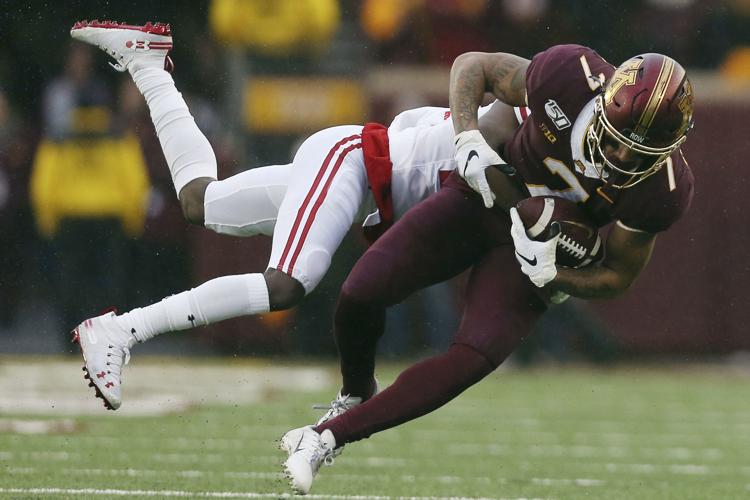 Badgers 38, Golden Gophers 17
Badgers 38, Golden Gophers 17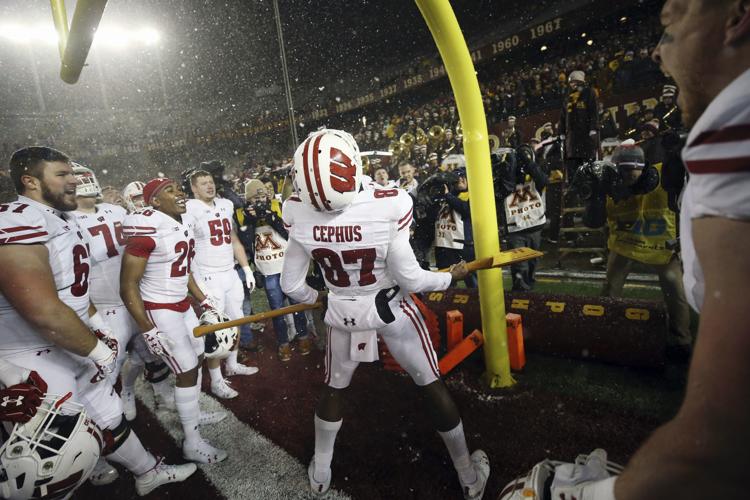 Badgers 38, Golden Gophers 17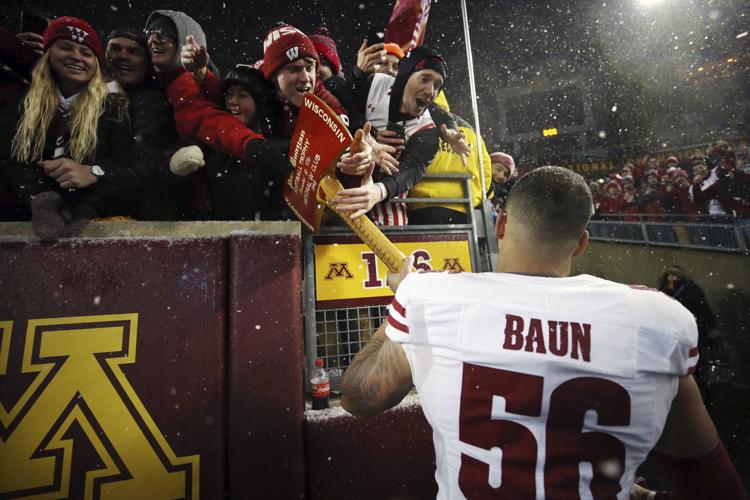 Badgers 38, Golden Gophers 17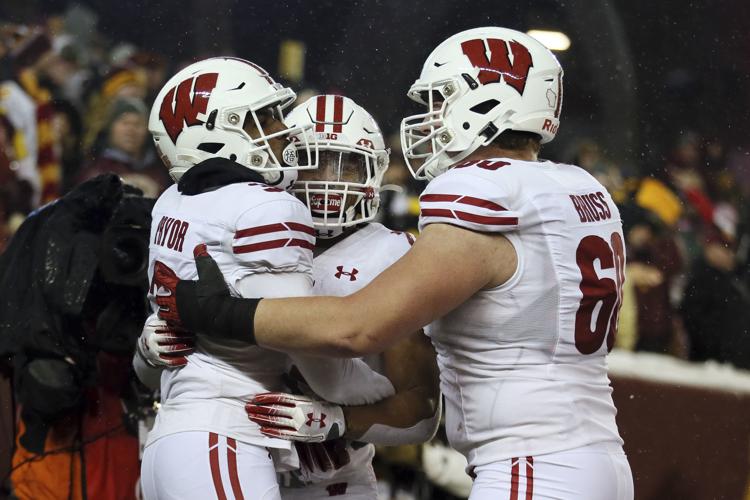 Badgers 38, Golden Gophers 17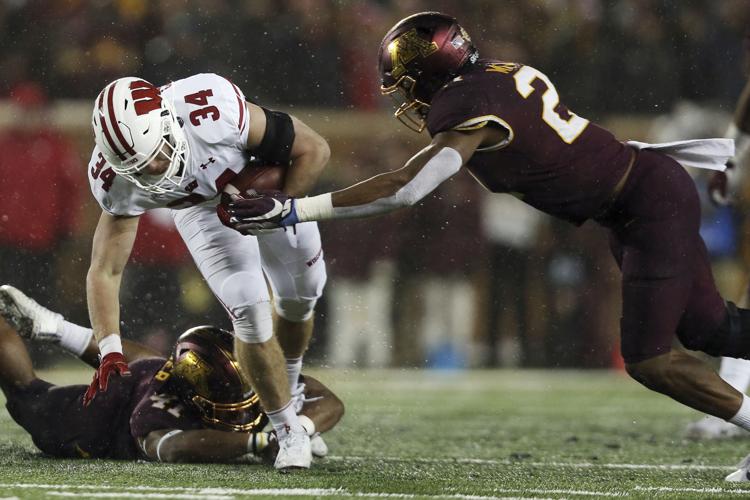 Badgers 38, Golden Gophers 17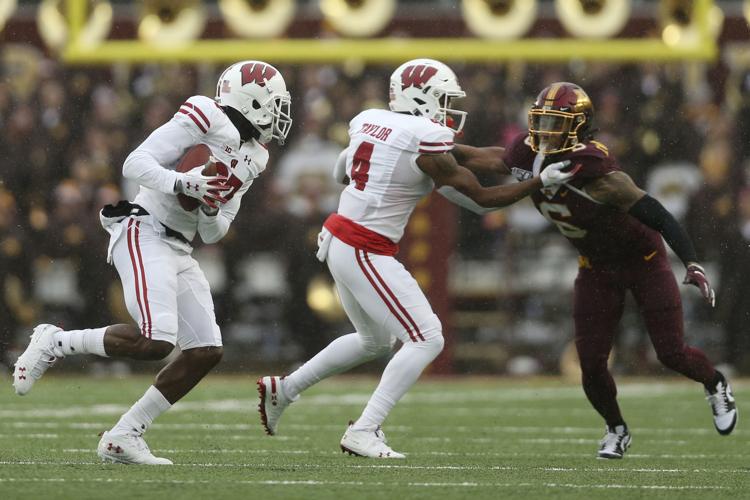 Badgers 38, Golden Gophers 17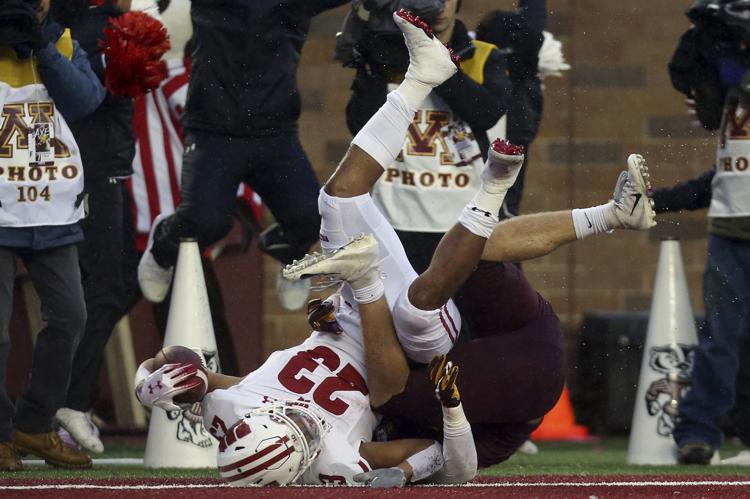 Badgers 38, Golden Gophers 17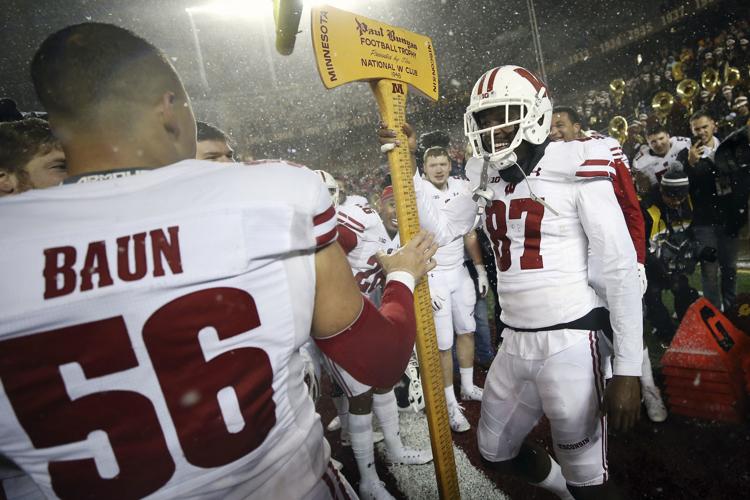 Badgers 38, Golden Gophers 17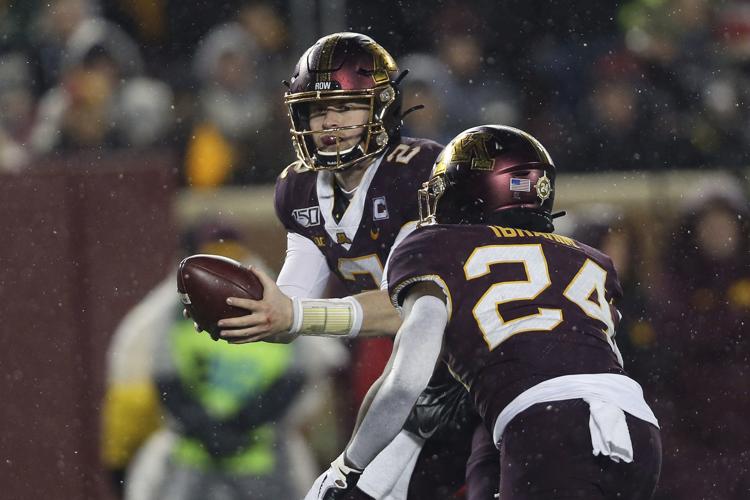 Badgers 38, Golden Gophers 17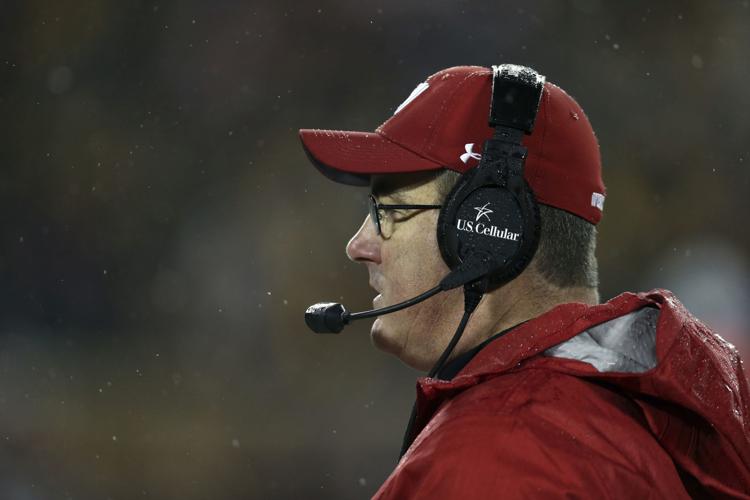 Badgers 38, Golden Gophers 17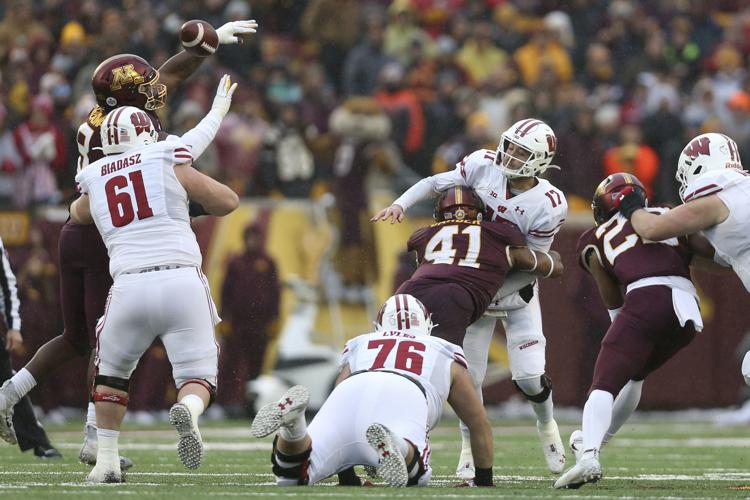 Badgers 38, Golden Gophers 17
Be the first to know
Get local news delivered to your inbox!