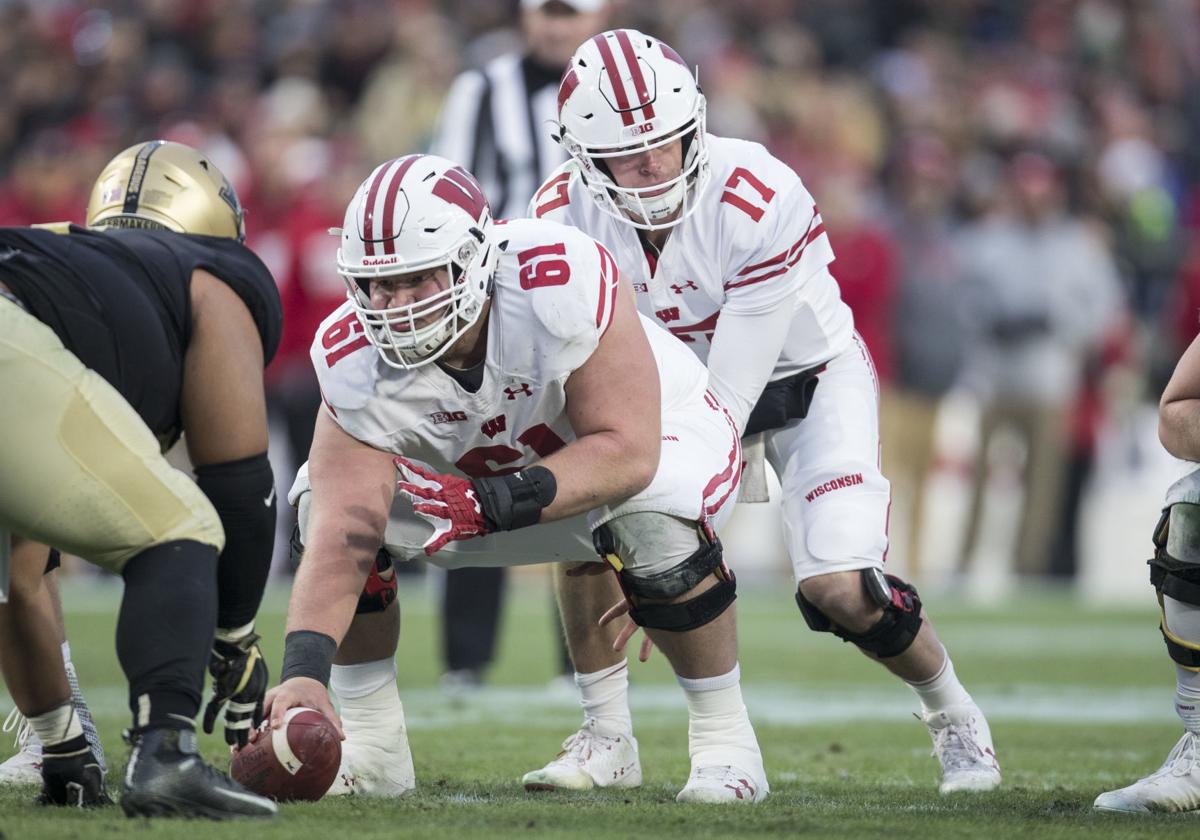 Center Tyler Biadasz looks around him on the University of Wisconsin offensive line and sees players who are young but moldable and growing.
Badgers coaches look at Biadasz and see the example that those young linemen should be studying.
"He wouldn't have to say a word," coach Paul Chryst said.
That being said, Biadasz also is pushing himself to take on a vocal role as leader of an offensive line where four of five spots are changing hands since last season.
The message that he's trying to spread is that there's no time to ease up in development.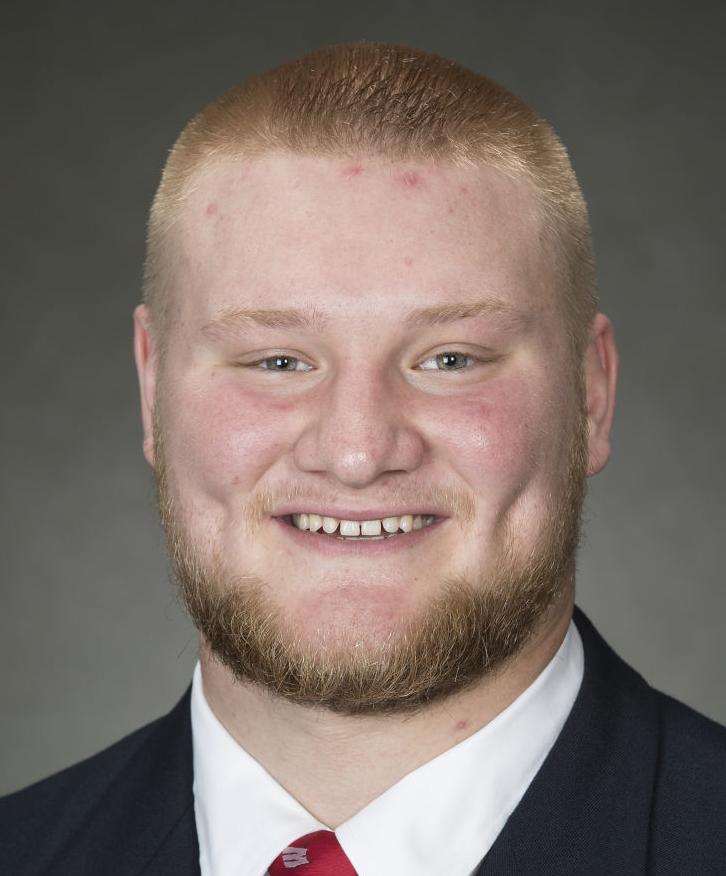 "That's the thing this year: The unexperienced players know they aren't experienced and they're willing to learn," he said. "All of our offense specifically because that's what I'm on, even guys across the ball, we're telling them how to fix stuff, too, and how to work and work hard and how to get the speed of the game quicker.
"Just because it's just practice doesn't mean you can lay off. If it's practice, we've got to ramp up the tempo."
Biadasz, an Amherst native, has been one of the younger members of the line in his first two playing seasons following a redshirt year in 2016. But his dependability showed to UW coaches, and he started all 27 games at center over the past two years, becoming a consensus All-Big Ten first-team selection last season.
Now, the offensive line is rebuilding after losing three players to the NFL and one to retirement.
Right tackle David Edwards left school with a year of eligibility remaining and was selected in the fifth round by the Los Angeles Rams. Last year's guards, Michael Deiter (a third-round pick of Miami) and Beau Benzschawel (an undrafted free agent signing of Detroit) were seniors. Left tackle Jon Dietzen left football because of injuries.
So a lot of eyes are on Biadasz as new pieces are installed around him.
"I'm having a really good time leading these guys," he said. "We're always doing our best. We're doing extra work on and off the field. And camp has been fun."
You have free articles remaining.
Biadasz has been limited at times in camp and he missed all of spring ball after surgery to address a hip injury. Projected incoming left tackle Cole Van Lanen also has been sidelined for parts of camp. Those absences have given associate head coach Joe Rudolph, the offensive coordinator who works with the offensive line, time to see other players take turns in practice.
Sophomores Tyler Beach, Kayden Lyles, Josh Seltzner and Logan Bruss have taken first-team reps. Bruss started at right tackle for the final three games last season while an arm injury sidelined Edwards. Lyles is returning to the offense after playing 2018 as a defensive end.
"It stresses you a little bit but it forces those guys to have to communicate some things that sometimes they probably take for granted," Rudolph said. "We've got some guys in some different roles. But as we go, hopefully we'll be able to wire them into their position. It'll be good to get Tyler back."
By taking a few classes together in addition to their time in the offensive line room, Lyles got to know Biadasz well over the past two years. The leadership role is a natural for Biadasz, Lyles said.
"A lot of people look up to him," Lyles said. "And a lot of people do feel like he's a leader. And everybody can trust him because whatever he does, he's going to do it to the fullest."
It starts with a good attitude, Lyles said. That became obvious when Biadasz was sidelined last spring.
"I've never seen him really down," he said. "Even last year in spring ball, he would come out even though he wasn't taking any reps or anything, and he was still rehabbing. He would always come out with a good attitude and always help us out, always put the team first."
To Biadasz, being a leader means modeling the approach on the field to back up the guidance he offers in words.
"You've got to be on, too," he said. "There's no layoff. I'm not saying there ever was, but I'm saying you've got to come out with an edge every day. And that's what I love because I get to be watched, too."
"I think his actions gives him a voice," Rudolph said. "Those guys see the way he works, they see how committed he is to doing his job. But he's really unselfish. He spends a lot of time helping the guys next to him just creating a vibe, along with some really other strong leaders on this team."
Said Chryst: "He's got an energy and there's a positivity that comes out of him. And he will roll up his sleeves and go to work."
In camp this year, that has been both on the field and in the offensive line room. The less-experienced players around him are learning fast, he said, and aiming to avoid any dropoff at the position.
"I'm excited to show you guys what we've got," Biadasz said.
Be the first to know
Get local news delivered to your inbox!