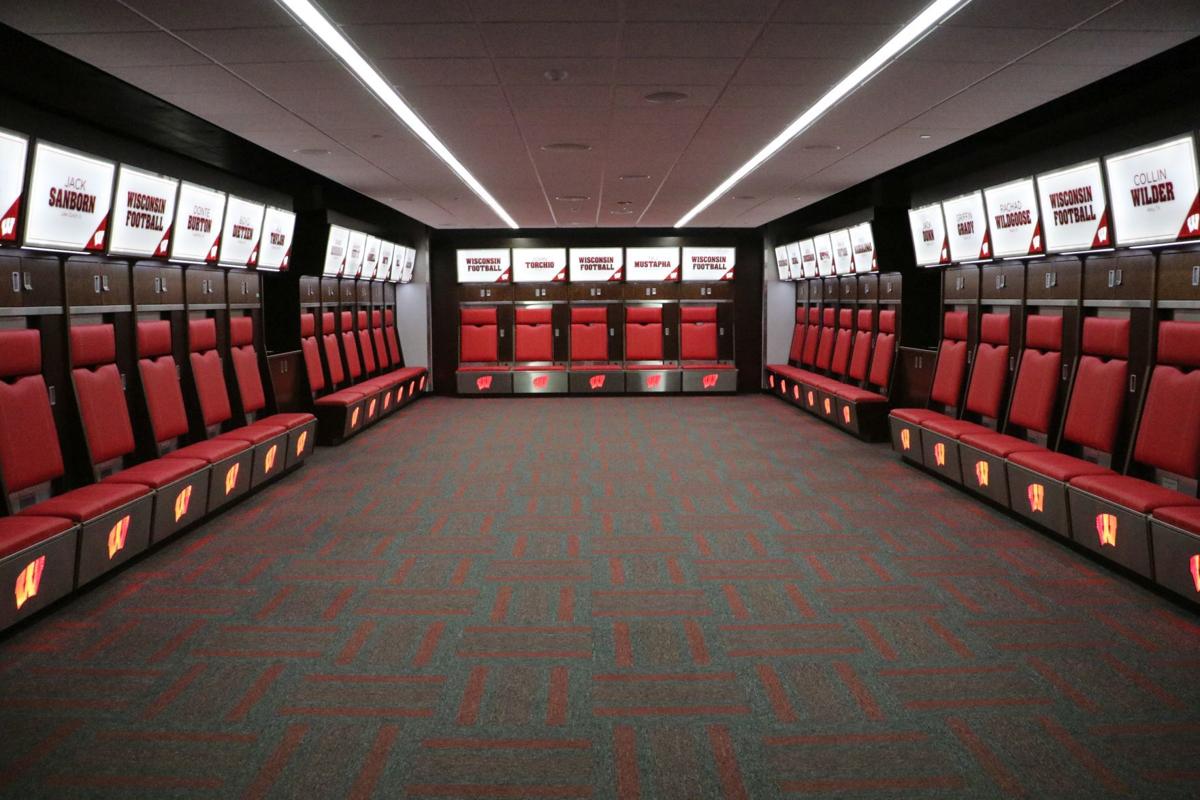 Like others around college football, University of Wisconsin inside linebacker Chris Orr has noticed the social media promotion of the latest in locker room decadence.
Every time a team hits Instagram with a new feature for their private space, another one pushes the envelope a little more.
Orr, a senior who has been around long enough to have experienced a makeover in the program's facility connected to Camp Randall Stadium, recently considered a question about the trend: Has he seen anything from another team's space that he really wanted in Madison?
What he settled on — or, more accurately, his reasoning — gave an indication of the priorities with the Badgers.
"It sounds silly but it really would take a lot of stress off your knees," Orr said. "You've got all these (offensive) linemen, (defensive) lineman or even just bigger players — or everybody, to be honest — you put so much stress on your knees that having that slide instead of going down stairs actually helps a lot."
Practicality hasn't always been the norm in college football's locker room arms race, where everyone's trying to get a recruiting edge, but it has taken a prominent spot at UW.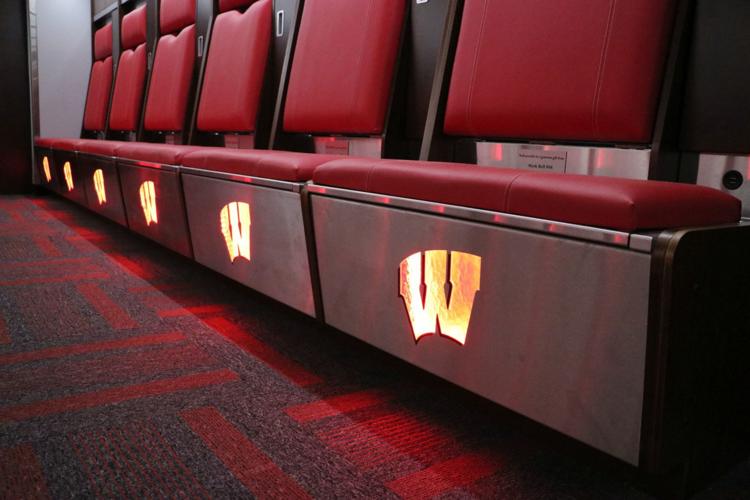 Players don't lack for comfort inside the Badgers' locker room, but they and school administrators both said what they have is more for function than flash.
Wisconsin State Journal beat writer Jason Galloway broke down the University of Wisconsin's top five position battles for the upcoming footbal…
Before the 2018 season, UW's player lounge was reformatted to prioritize rest and recovery.
You have free articles remaining.
A dozen recliners are lined up to let players relax while using recovery boots. An expanded nutrition center allows for quick bites.
Nap pods turn free time into catch-up-on-sleep time. And salt water float tanks promote relaxation.
The sensory deprivation float tanks helped sophomore tight end Jake Ferguson through sleeping problems last season.
"I was getting like two or three hours of sleep for weeks," the former Madison Memorial standout said. "And then finally going in those for a couple days really relaxed me and helped a ton with sleeping. Whenever I have trouble sleeping, I just go back in one of those. It's really beneficial."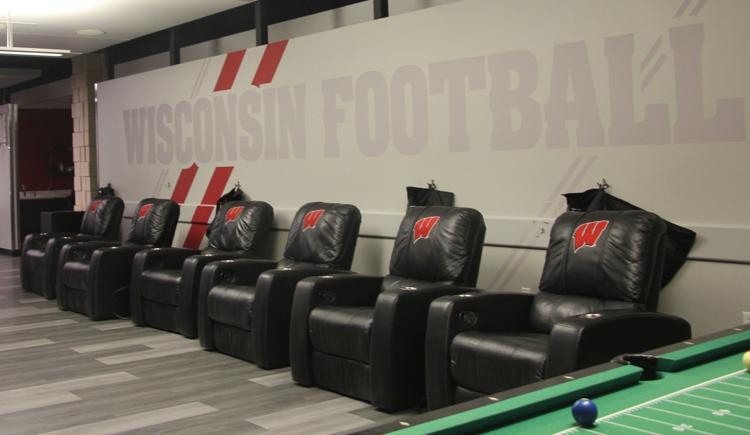 UW administrators have said their focus in outfitting the team's locker room has been on giving players what will most benefit them and not what might make for the most-shared social media post.
Coach Paul Chryst "talks all the time about trying to find that fine line in giving them what they need and not entitling them. And that's what we try to do," wide receivers coach Ted Gilmore said. "That whole player lounge, the design and makeup of it was Paul asked the guys what they want their lounge to look like. As opposed to having a lounge where you play games and this and that, they wanted something where they could relax and recover."
Various web sites have ranked college football's locker rooms in recent years. UW has been absent from those lists.
Badgers players also noted they don't get points for having scores of uniform combinations or for awarding costume jewelry on the sideline for big plays.
"I kind of realized that in recruiting, that it's not about the uniforms and all this and that that might attract people on a surface level," sophomore safety Scott Nelson said. "Here, it's definitely a deeper connection that you realize through the team and the coaches."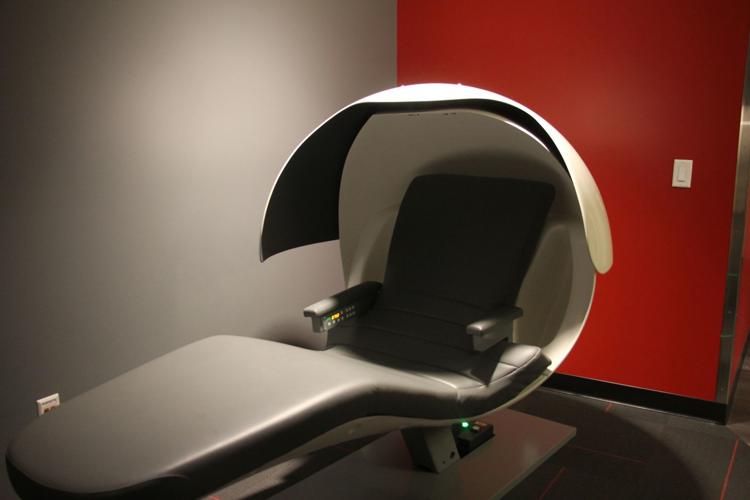 UW players, however, said what they have is valuable in allowing them to navigate a busy schedule.
"This is where you're going to spend the majority of your time," Orr said. "Without that stuff, if you have an hour to kill and let's say you didn't get good sleep the night before, what are you going to (do), lay in the locker room? By the time you walk home and walk back, you have time for like a seven-minute nap."