Spring football practices are a special time of year for the University of Wisconsin, a program that prides itself on development.
New faces emerge and get opportunities to show what they've learned and how they've improved in the offseason and attempt to carve paths to the field.
"I think there's certainly a group of guys that haven't played that are doing a good job of taking advantage of the reps that they're getting," UW coach Paul Chryst said after the first week of practices.
"As a coach, you certainly notice it and appreciate it. Their opportunity is now, and I think that all our guys got to understand that. What you do now will set you up for the work and in many ways the role you'll have in the fall. Then you've got another group that's got to do a better job of taking advantage of those opportunities."
The Badgers wrapped up the last of 15 spring practices Friday afternoon. So who made the biggest impressions this spring? Who made the biggest leaps from last fall? What questions remain? Let's take a look at seven things we learned and three we didn't during UW's month of training.
7 things we learned
1. Logan Bruss is moving back to tackle
UW associate head coach and offensive line coach Joe Rudolph shuffled around things this spring after losing two starters on the offensive line.
One move that was suggested as permanent was senior Logan Bruss moving from right guard, where he played in 2020, to right tackle, where he started almost the entire 2019 season.
"Bruss is probably our most consistent performer and yet still has a kind of let-it-loose, difference-maker type of ability," Rudolph said. "Putting him in a spot where he can do just that was an emphasis for this season."
Bruss was steady as usual throughout spring and provides an anchor on the right side of the line for UW.
2. Maema is ready for a bigger role
After a scary 2020 that featured multiple health concerns, sophomore inside linebacker Maema Njongmeta showed the physicality and speed the Badgers were hoping for out of high school. He looked particularly good as a blitzer, which UW's inside linebackers have been used as more often over the past two seasons.
"He's more comfortable ... and he is having a good camp right now and is a guy that as he continues to move and we have more of this camp and then get into the fall, that I would feel good about him being in that spot," position coach Bob Bostad said.
Njongmeta's also got the stamp of approval from senior Jack Sanborn, who's heading for his third year of starting this fall.
"He's got an ability to kind of just slip his way through traffic, which is sometimes insane, and sometimes you're like, 'Wow, that's pretty impressive,'" Sanborn said.
3. Get excited for Jack Nelson
As a local recruit and the son of a former Badger, redshirt freshman guard Jack Nelson had high hopes behind him when he joined the program, and he's starting to deliver on them.
"There is a physicality and explosiveness, a let-it-loose mentality that is infectious," Rudolph said. "And I think that's what is really pushing him into the opportunity. And his athleticism shows up because he's going a million miles an hour. There's definitely some things from the standpoint of techniques and fundamentals that he needs to clean up so that he can be consistent."
Nelson was in the first group at right guard throughout spring practices and often was able to move piles and finish blocks. With his quick first step, he'll be a load to deal with on a pull or when he gets to the second level of the defense.
4. Depth developing at nickel
Senior Faion Hicks entered spring as the man to beat for the nickel corner spot, having played it last season.
"I want to be as versatile as I can be, whether that's playing outside or inside as needed," Hicks said. "It was very fun to kind of get that experience last year. It kind of really fits my playstyle a lot and I could see myself playing a lot more of that in the future."
But the cornerback group gave him some competition for that role and the other vacancies at the position this spring.
Junior Alexander Smith and sophomore Dean Engram worked at both nickel and outside corner when Hicks was at nickel, and both are pushing for increased roles this season. UW played in nickel for 70% of its snaps in 2020, according to defensive coordinator Jim Leonhard, so three corners are playing starter's snaps.
5. Tight end room is loaded
Senior Jake Ferguson was one of just two tight ends to catch a pass last season, but that looks like it will change this fall.
The tight end group as a whole had a strong spring, with players like junior Jack Eschenbach and sophomore Clay Cundiff starting to show a more well-rounded game. They also got a lot of opportunities to play, filling in at fullback and wide receiver for some practices.
One name to watch is Jaylan Franklin, a junior who moved from outside linebacker to tight end last season. When he's been on the field, he's shown speed and soft hands that add another dimension to the group.
"Jaylan, just off the tape, his athleticism, but I think when you add in his length and his suddenness … he's got the ability to be sudden and he can make DBs on our team look silly sometimes with how he changes direction," tight ends coach Mickey Turner said.
'You add the 6-6 piece into it and how he jumps ... I've had enough players where they're awesome at technique and you got to get the most out of them physically, he's a guy that's the other way. He's got great physical traits, and now I just need to whittle him down to being in a tight end."
6. Spencer Lytle is coming
Outside linebackers coach Bobby April's hopes for Spencer Lytle came to fruition this spring. April wanted Lytle, a sophomore who's battled injuries throughout his career, to be "loud on tape." Lytle responded with a spring in which he showed speed and good bend around the edge and proper technique in his coverage drops.
"In my opinion, the guy that's made the biggest step so far has been Spencer Lytle," senior outside linebacker Noah Burks said. "I think that it's a (testament) to his work that he's done in the offseason. I think he's made some really big strides so far."
Lytle was a four-star recruit and is starting to show why now that he's healthy.
7. Devin Chandler is a playmaker in waiting
However he's gotten the ball this spring, redshirt freshman Devin Chandler has shown a burst of speed that's different than the rest of the wide receiver group.
Be it as a receiver or kick and punt returner, Chandler has shown flashes of being a game-changing player.
"One thing I've appreciated about Devin in his approach this spring is that he's been eager to learn," Chryst said.
"Been taking a lot of reps and I think taking the coaching from coach Whitted and puts himself out there. Certainly has put himself in a position to get those reps, earned them. I think the second half of spring, you're starting to see a little bit more where he's playing a little bit more. I think anytime you get to the point where you're playing more and thinking less, then that I think you get a better, more accurate picture of their abilities."
Keep an eye on how the Badgers try to use him this fall because he looks to be a potential big-play threat on every touch.
3 we didn't learn
1. Who can play at RB behind Berger?
Injuries were the key storyline of spring at the running back position. Freshman Jalen Berger, sophomore Julius Davis and junior Isaac Guerendo were out for more than half of the practices due to leg injuries, limiting how much any player could show. Finding a backup for Berger is essential this offseason given how much the Badgers run the ball.
"These guys are like clay," Brown said. 'And it's given me an opportunity to mold them the way that coach Chryst wants them, the way that coach Rudy (Rudolph) wants them, and frankly the way I want them. So we're going to do our best to get them in a situation where they're exactly where we want them to be so they can help us win games."
The Badgers have three running back recruits arriving in the fall, but a Rivals report Wednesday said UW is heavily recruiting transfer running back Chez Mellusi, a former four-star prospect who spent two years at Clemson. He played in 21 games for the Tigers as a backup for Travis Etienne and tallied 427 yards rushing and six touchdowns on 71 carries and five catches for 38 yards and a score.
2. Can Keeanu Benton play defensive end?
Junior Keeanu Benton wasn't on the field as much because the Badgers play so much in their nickel package. The nose tackle was a force in the Badgers' base defense but was used sparingly in nickel. Leonhard said Benton still was learning the different footwork and angles to attack from the defensive end position in nickel.
Benton unfortunately missed a good deal of the 11-on-11 work this spring and didn't show how much he's learned in that area. Coaches are still very high on Benton, but adding the defensive end work to his game would allow him to play more.
"Keeanu's special," defensive line coach Ross Kolodziej said. "He's got great athleticism, some really good understanding of pressure and how to use his body and use blockers' momentum and position against them. Not many guys come through here with the talent, ability and the ceiling that he has."
3. Who's going to kick?
This question might not have an answer until late September.
Senior Collin Larsh is the incumbent starter, but sophomore Jack Van Dyke is pushing him for the placekicking role. Van Dyke clearly showed the bigger leg in spring practices, making multiple 40-plus yard kicks, but both have accuracy issues at times.
"It is a battle right now, a true competition," special teams coordinator Chris Haering said. "Collin obviously has the game experience when it comes to field goals and PATs, but Jack's done a really good job in the offseason and going through this first part of spring practice competing for the job. So I see this competition continuing as we go into fall camp."
---
Looking back at the best Badgers rookies of the Super Bowl era
Jonathan Taylor, 2020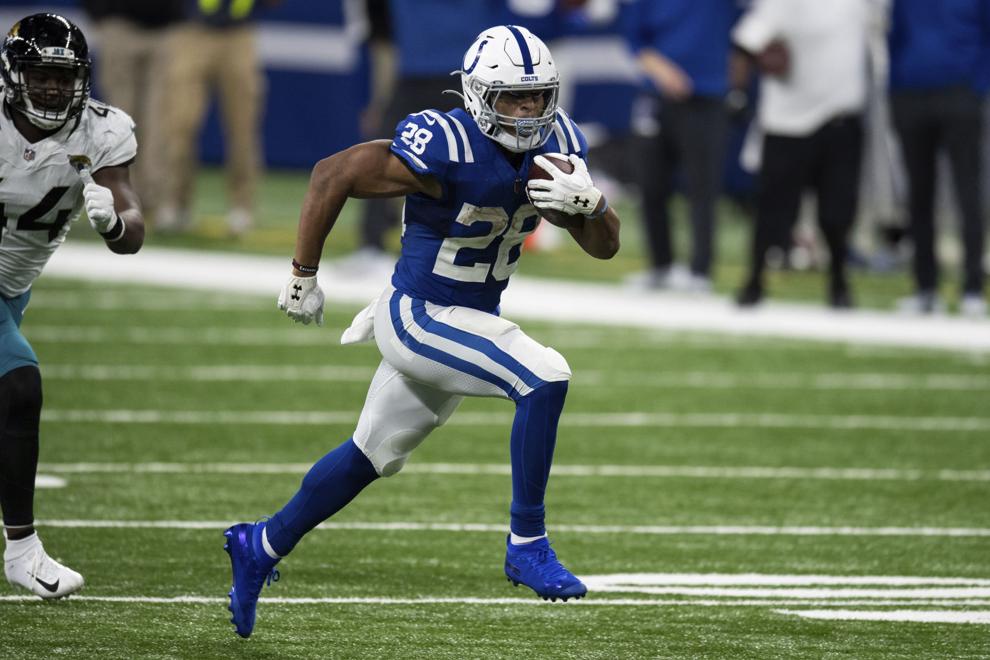 Drafted: Second round, ninth pick (41st overall), Indianapolis Colts
Stats: 15 games played, 13 starts; 232 carries, 1,169 yards, 11 TDs; 36 catches, 299 yards, 1 TD.
The two-time Doak Walker Award winner moved into the Colts' starting role early in the season and finished with the third-most rushing yards in the league.
Michael Deiter, 2019
Drafted: Third round, 14th pick (78th overall), Miami Dolphins
Stats: 16 games played, 15 starts; aided a passing game that ranked 12th in the league in passing yards
Deiter earned a starting role in training camp and showed position flexibility by playing both guard spots.
Ryan Ramczyk, 2017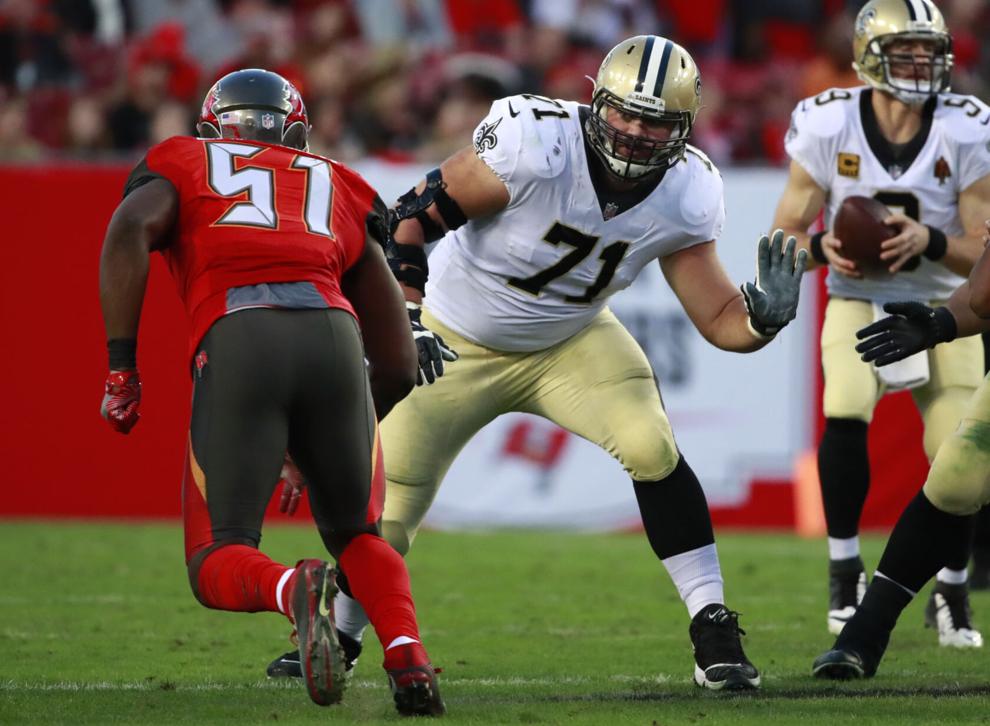 Drafted: First round, 32nd pick (32nd overall), New Orleans Saints
Stats: Started all 16 games; aided an offense that scored the fourth-most points and gained the second-most yards in the league.
Ramczyk started the first four games at left tackle before becoming the Saints' starting right tackle and earned PFWA All-Rookie honors.
T.J. Watt, 2017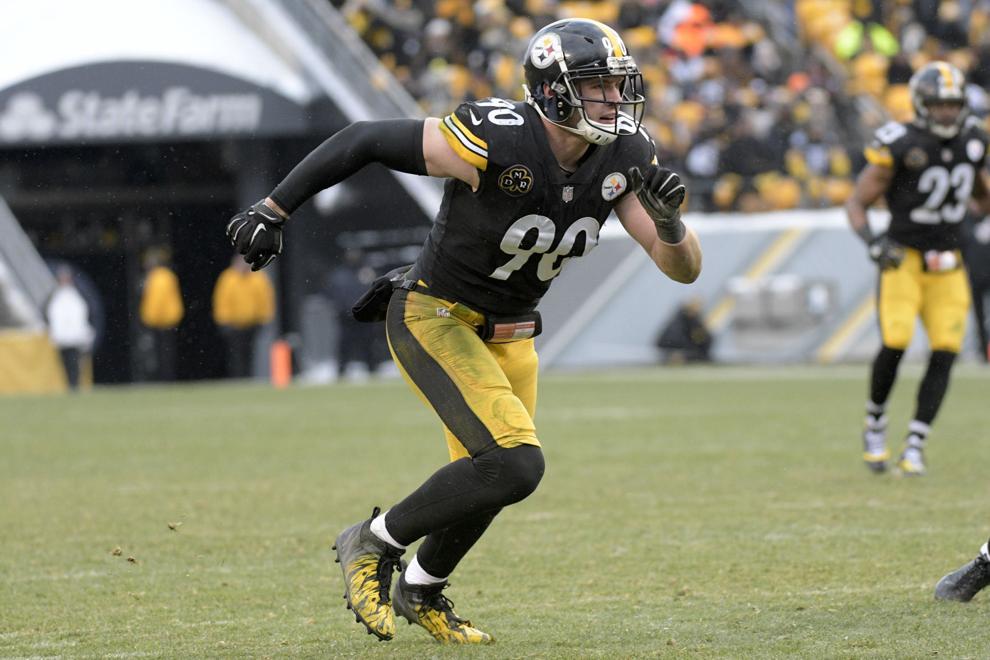 Drafted: First round, 30th pick (30th overall), Pittsburgh Steelers
Stats: 15 games played, 15 starts; 54 combined tackles, 10 for loss, seven sacks; one interception and one forced fumble.
Watt played 77% of the Steelers' defensive snaps and 34% of the special teams snaps as a rookie, and was named to the 2017 NFL All-Rookie Team.
Joe Schobert, 2016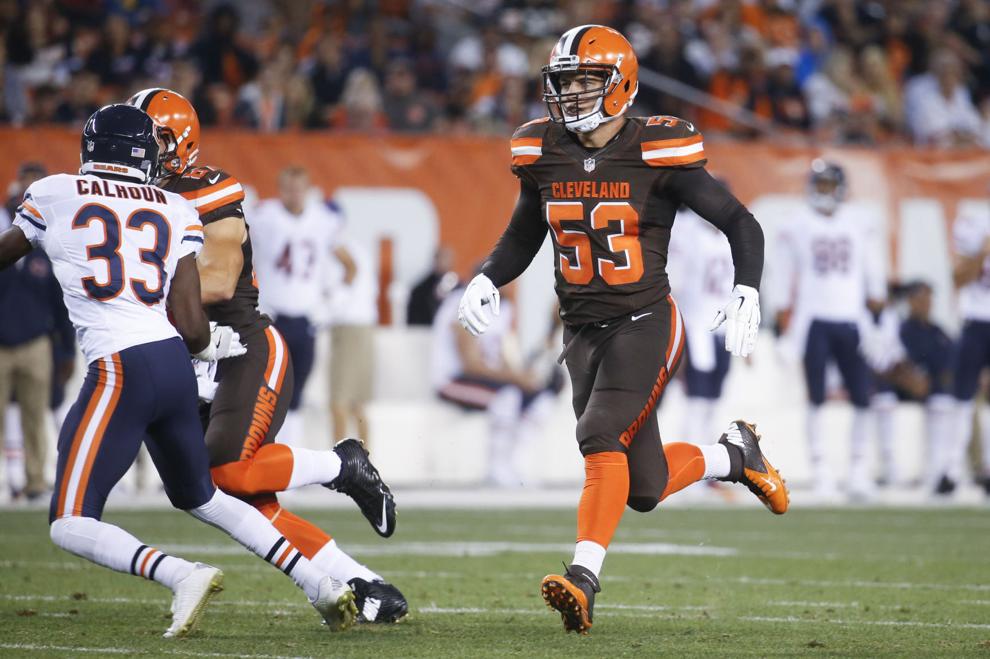 Drafted: Fourth round, first pick (99th overall), Cleveland Browns
Stats: 16 games played, four starts; 28 combined tackles, ½ sack, one pass defended
Schobert was in a rotation at inside linebacker for the Browns throughout the year, but proved to be a valuable special teams player, playing 64% of those plays.
Melvin Gordon, 2015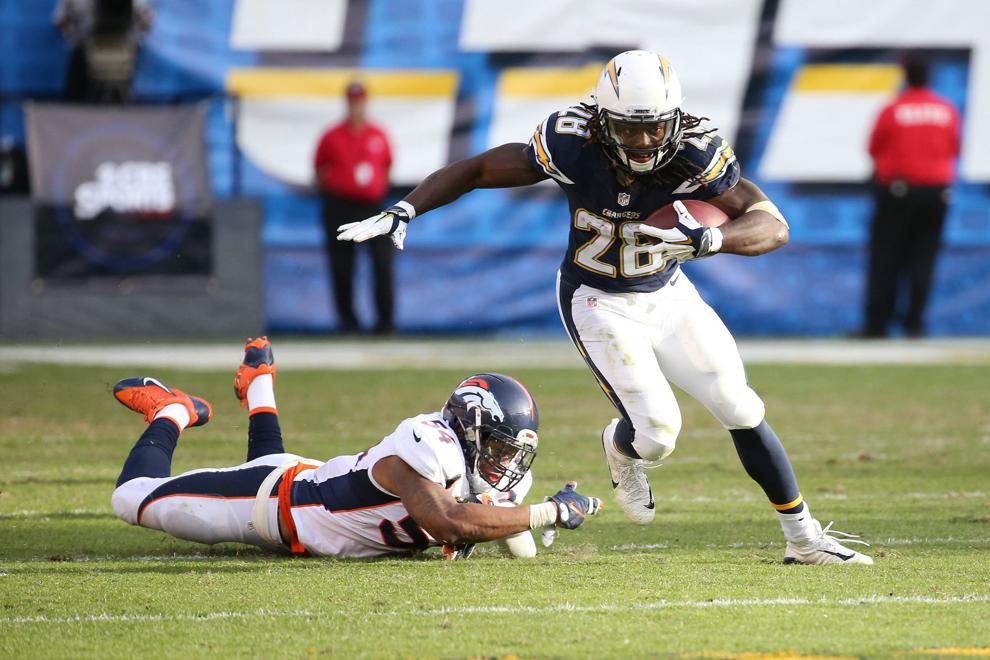 Drafted: First round, 15th pick (15th overall), San Diego Chargers
Stats: 14 games played, 12 starts; 184 carries, 641 yards; 33 catches, 192 yards.
Splitting time with Danny Woodhead in the backfield, Gordon showed his explosiveness between the tackles. He struggled with fumbles, putting the ball on the ground six times.
Chris Borland, 2014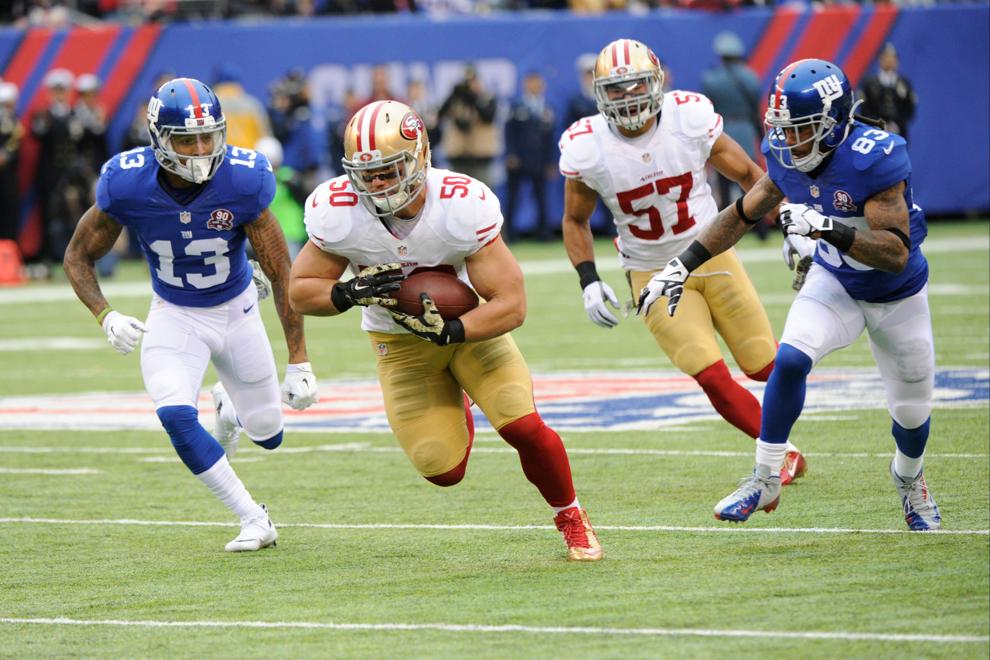 Drafted: Third round, 13th pick (77th overall), San Francisco 49ers
Stats: 14 games played, eight starts; 107 total tackles, 12 for loss, one sack; five passed defended, two interceptions and one fumble recovery
Borland moved into a starting role midway through the season and made the most of his chance. He won defensive rookie of the month in November. He retired after his rookie season.
Travis Frederick, 2013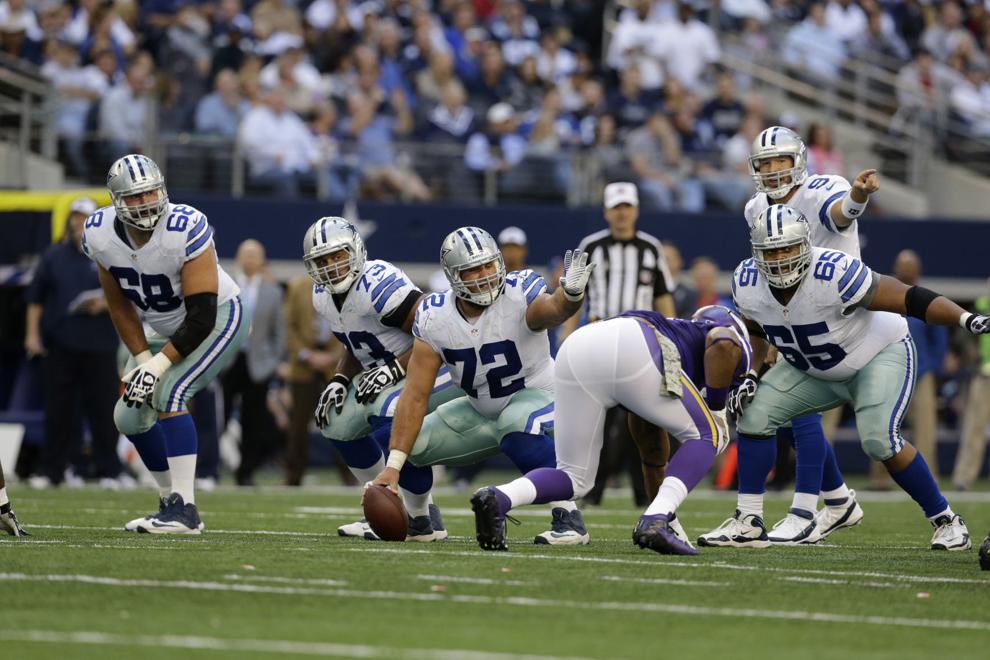 Drafted: First round, 31st pick (31st overall), Dallas Cowboys
Stats: 16 starts; aided an offense that scored the fifth-most points in the league and had the third-most passing touchdowns
Frederick played every snap of the Cowboys season on offense as a rookie, earning second-team All-Pro honors from the Associated Press.
Russell Wilson, 2012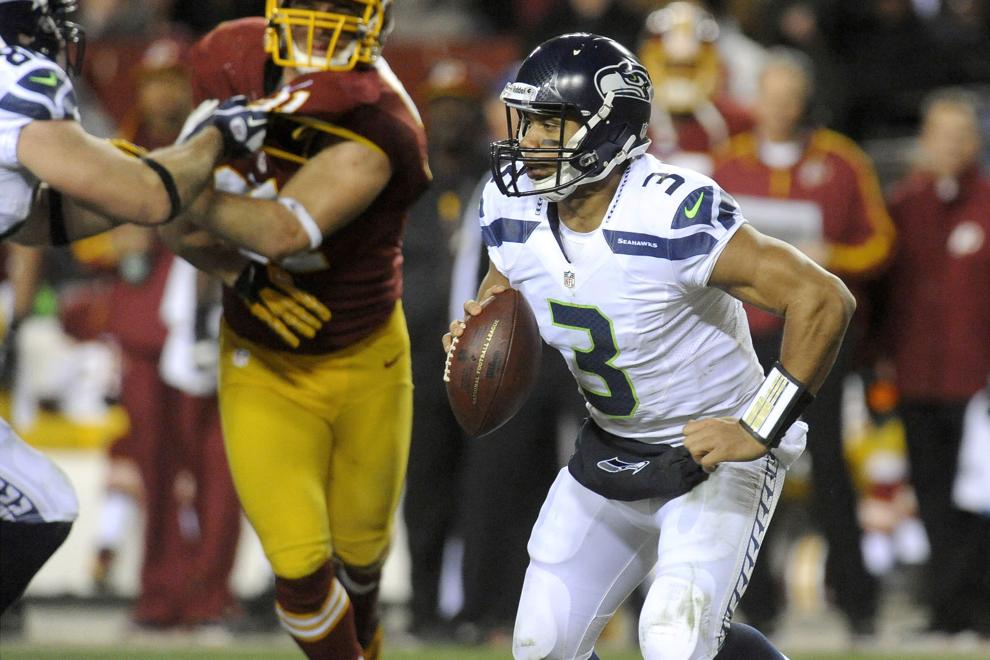 Drafted: Third round, 12th pick (75th overall), Seattle Seahawks
Stats: 16 starts; Completed 64.1% of his passes for 3,118 yards; Threw 26 touchdowns and 10 interceptions
Wilson beat out high-priced free agent Matt Flynn for the starting job, then led the Seahawks to an 11-5 record en route to earning a spot in the Pro Bowl.
J.J. Watt, 2011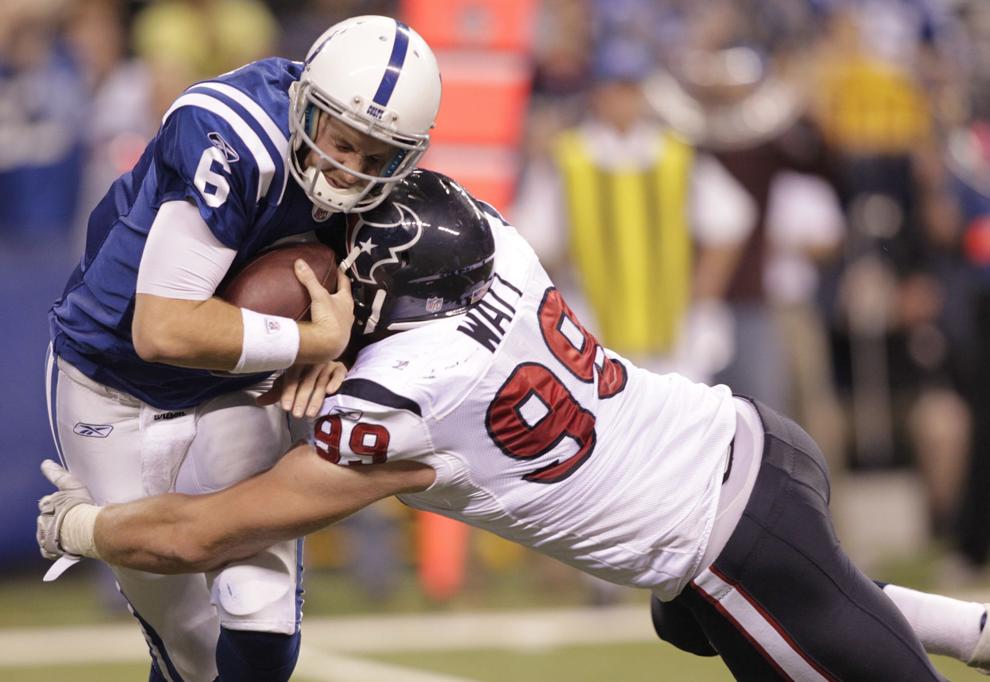 Drafted: First round, 11th pick (11th overall), Houston Texans
Stats: 16 starts; 56 total tackles, 13 for loss, 5½ sacks, 19 QB hits; Four passes defended, two fumble recoveries
It took a few weeks for Watt to get adjusted to the NFL, but he found his footing and tallied 10 of his TFLs in the second half of the season. He had 3½ sacks in two playoff games.
DeAndre Levy, 2009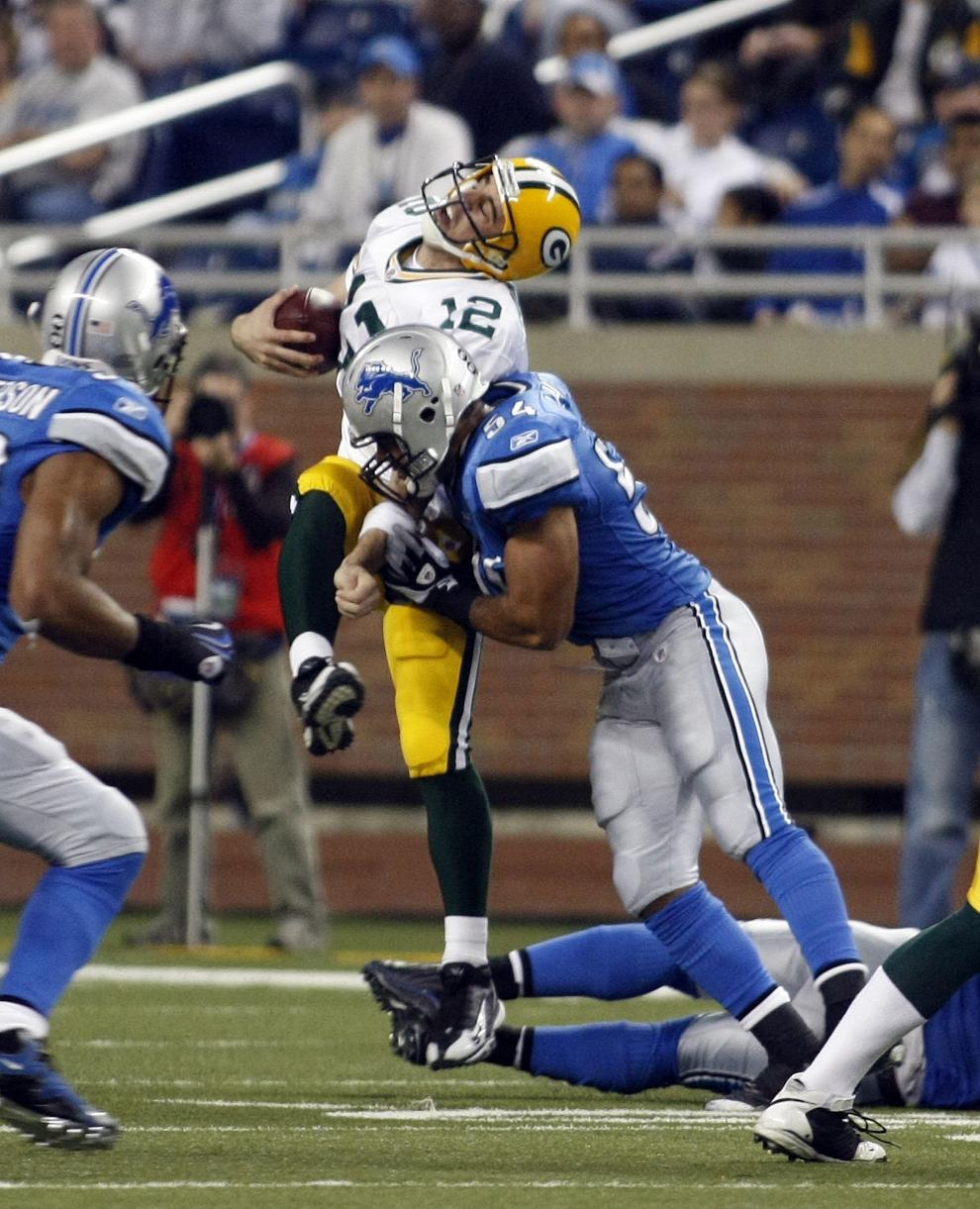 Drafted: Third round, 12th pick (76th overall), Detroit Lions
Stats: 16 games played, 10 starts; 85 combined tackles, seven for loss, one interception, five passes defended, one forced fumble, two fumble recoveries
Levy played his way into the starting lineup in the first month of the season, showing solid pass coverage skills and strong tackling.
Joe Thomas, 2007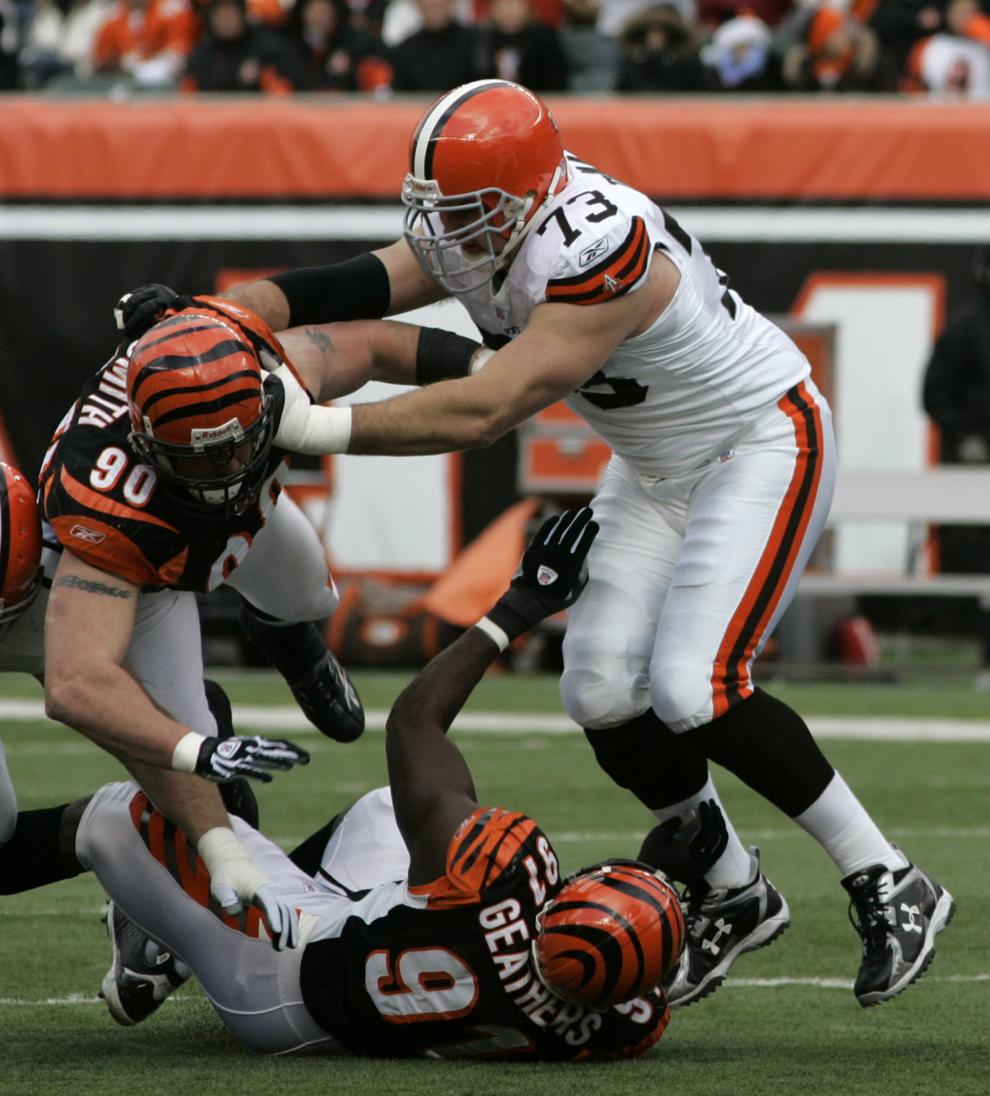 Drafted: First round, third pick (third overall), Cleveland Browns
Stats: 16 starts; aided an offense that ranked eighth in the NFL in both points scored and total yardage
Thomas was even better than Cleveland could've expected, locking down their left tackle position and starting a streak of 10,363 consecutive snaps played, which is considered to be the NFL record.
Owen Daniels, 2006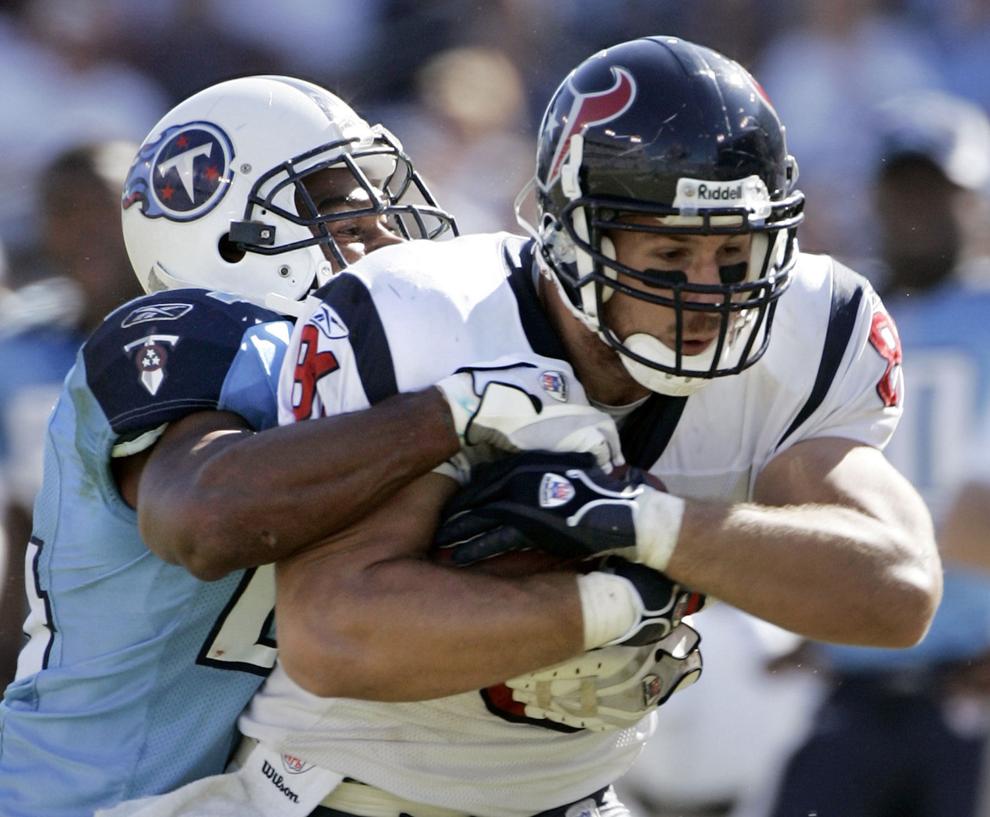 Drafted: Fourth round, first pick (98th overall), Houston Texans
Stats: 14 games played, 12 starts; 34 catches, 352 yards, five touchdowns
Daniels became the starter after about a month and finished the season tied for sixth-most touchdowns among tight ends in the league.
Erasmus James, 2005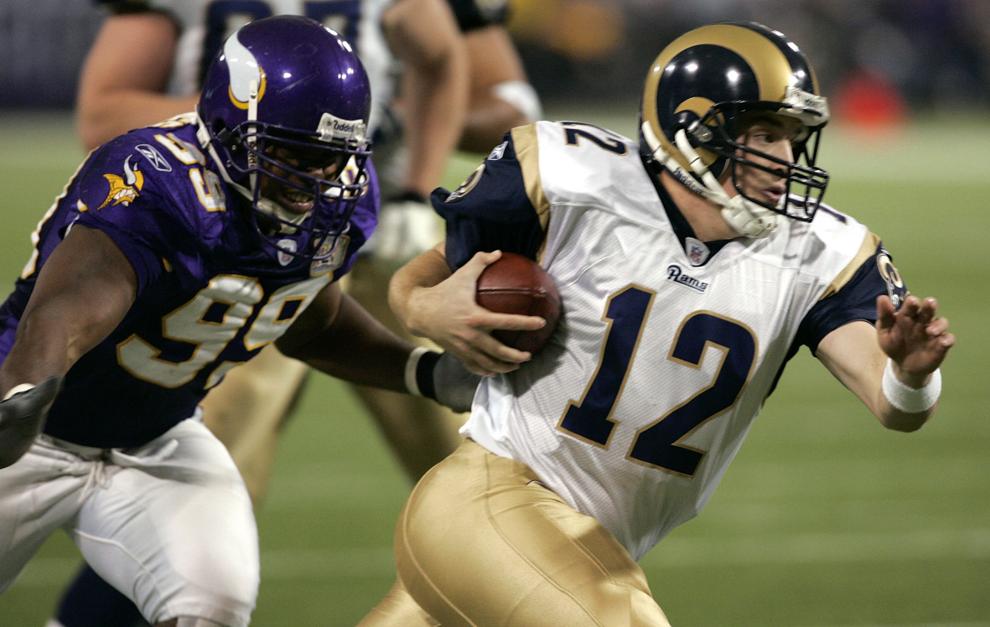 Drafted: First round, 18th pick (18th overall), Minnesota Vikings
Stats: 15 games played, 9 starts; 28 total tackles, six for loss, four sacks; two passes defended, one forced fumble
James' rookie season was his best in the NFL as injury issues plagued the rest of his career. After a sluggish start to the season, he helped the Vikings win six games in a row between weeks 9 and 14.
Lee Evans, 2004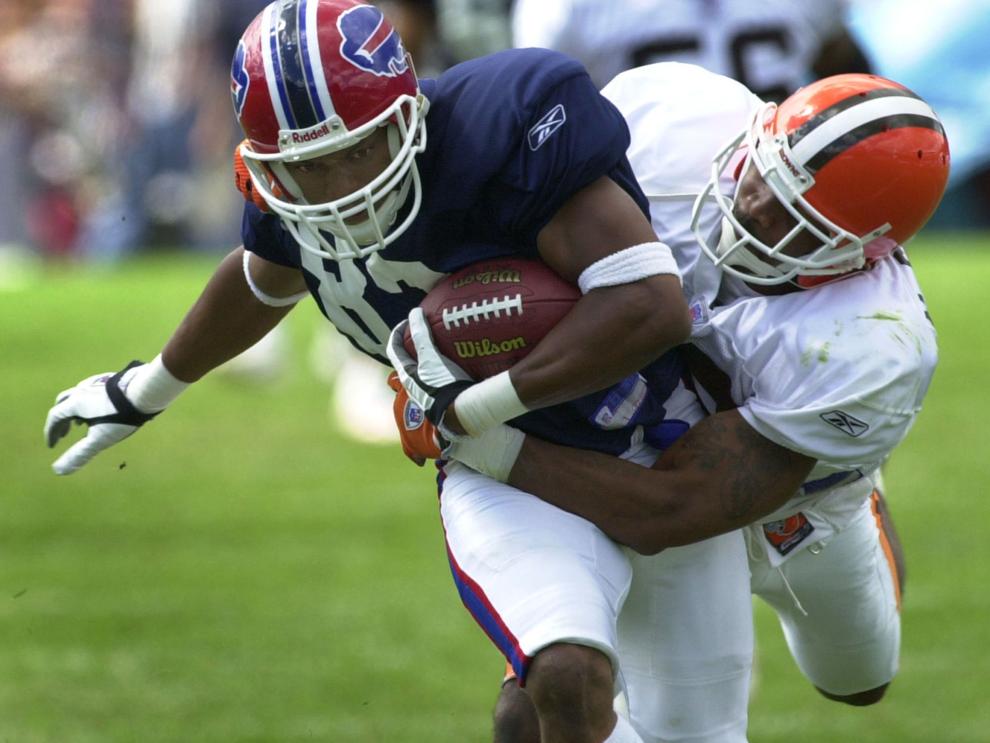 Drafted: First round, 13th pick (13th overall), Buffalo Bills
Stats: 16 games, 11 starts; 48 catches, 843 yards, nine touchdowns; five rushes, 85 yards; 17.5 yards per touch average
Evans set the Bills rookie record for receiving touchdowns, a record that still stands, and helped the Bills go 9-7, their first winning record in four seasons.
Michael Bennett, 2001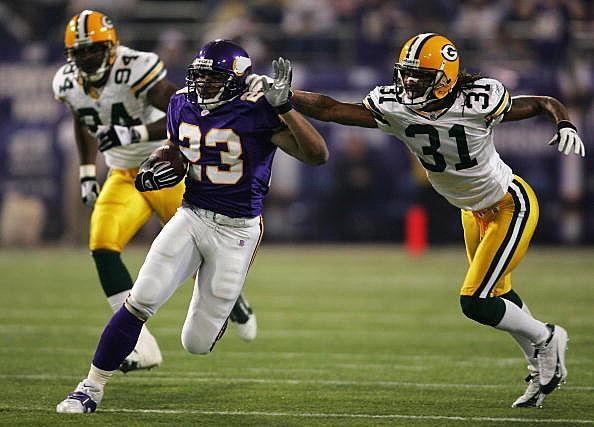 Drafted: First round, 27th pick (27th overall), Minnesota Vikings
Stats: 13 games played, 13 starts; 172 rushes, 682 yards, two touchdowns; 29 catches, 226 yards, one touchdown
Bennett became the starter after the sudden retirement of Robert Smith but battled a midseason injury which cost him three games. His best performance was a home game against the Titans, tallying 113 yards and two scores.
Chris Chambers, 2001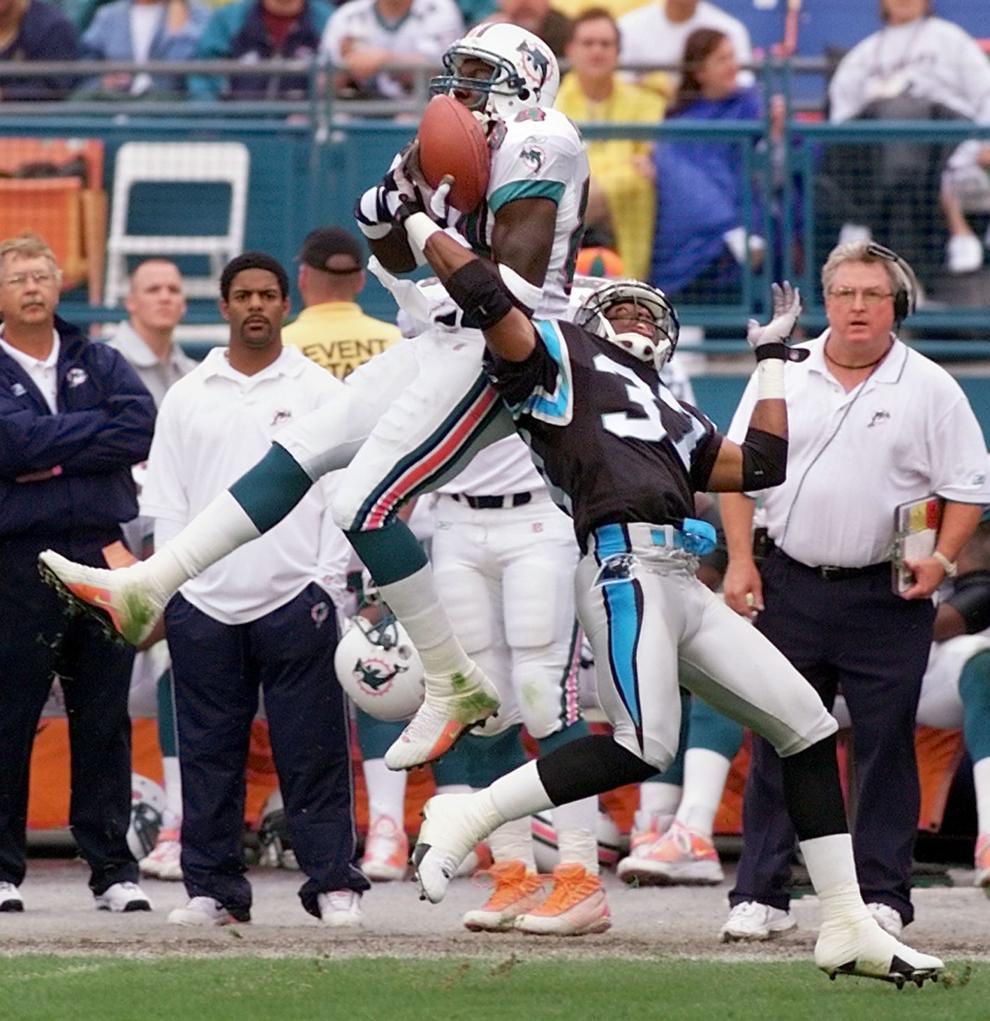 Drafted: Second round, 21st pick (52nd overall), Miami Dolphins
Stats: 16 games played, seven starts; 48 catches, 883 yards, seven touchdowns; 36 kick returns, 811 yards
Despite not becoming a regular starter until December, Chambers posted three games of at least 100 receiving yards and three games with multiple touchdowns.
Ron Dayne, 2000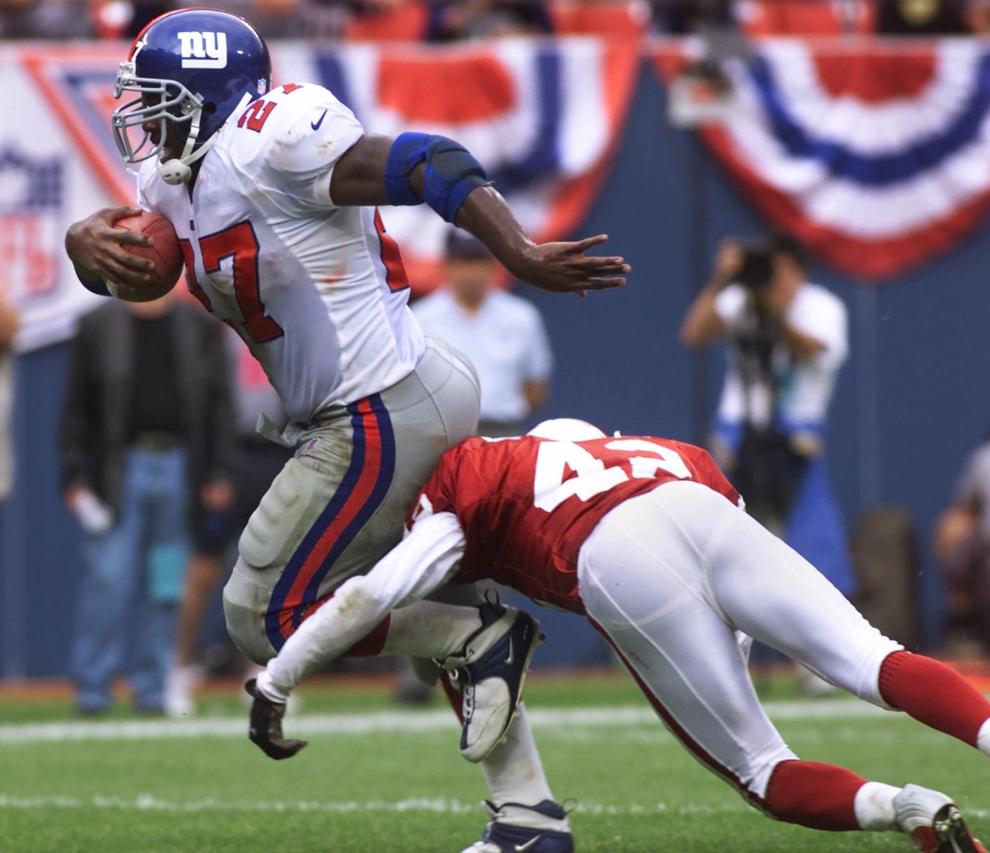 Drafted: First round, 11th pick (11th overall), New York Giants
Stats: 16 games played, four starts; 228 carries, 770 yards, five touchdowns; 3 catches, 11 yards
While splitting time in the backfield with Tiki Barber, the Heisman Trophy winner was a significant piece of an offense that led the Giants to the Super Bowl.
Troy Vincent, 1992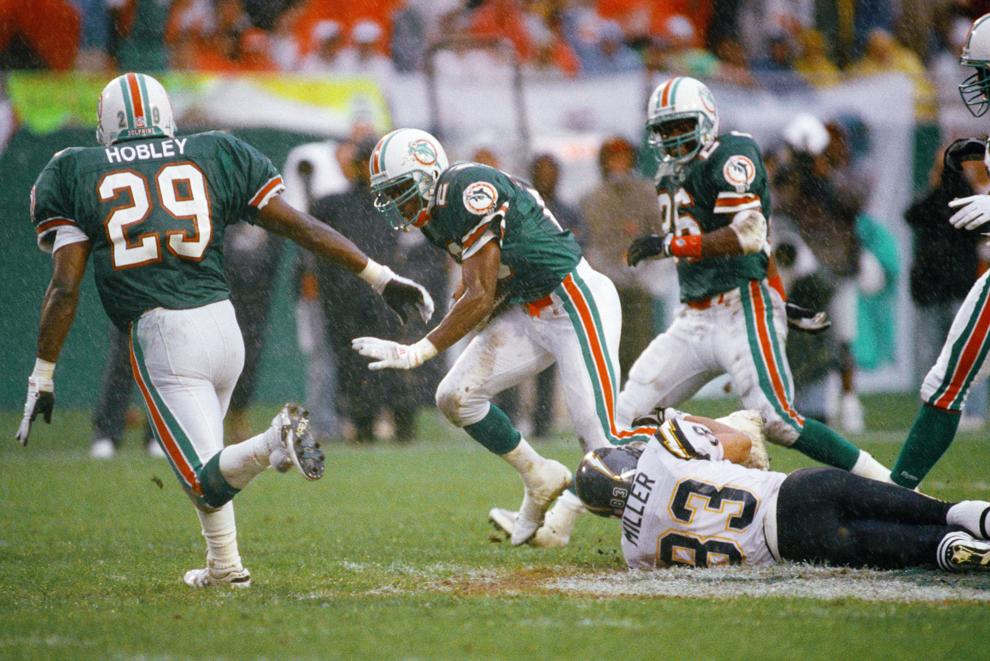 Drafted: First round, seventh pick (seventh overall), Miami Dolphins
Stats: 15 games played, 14 starts; 77 tackles; two interceptions, two fumbles recovered, one fumble forced
Vincent earned a starting role for coach Don Shula after just one week and he showed his skills both in coverage and as a tackler.
Nate Odomes, 1987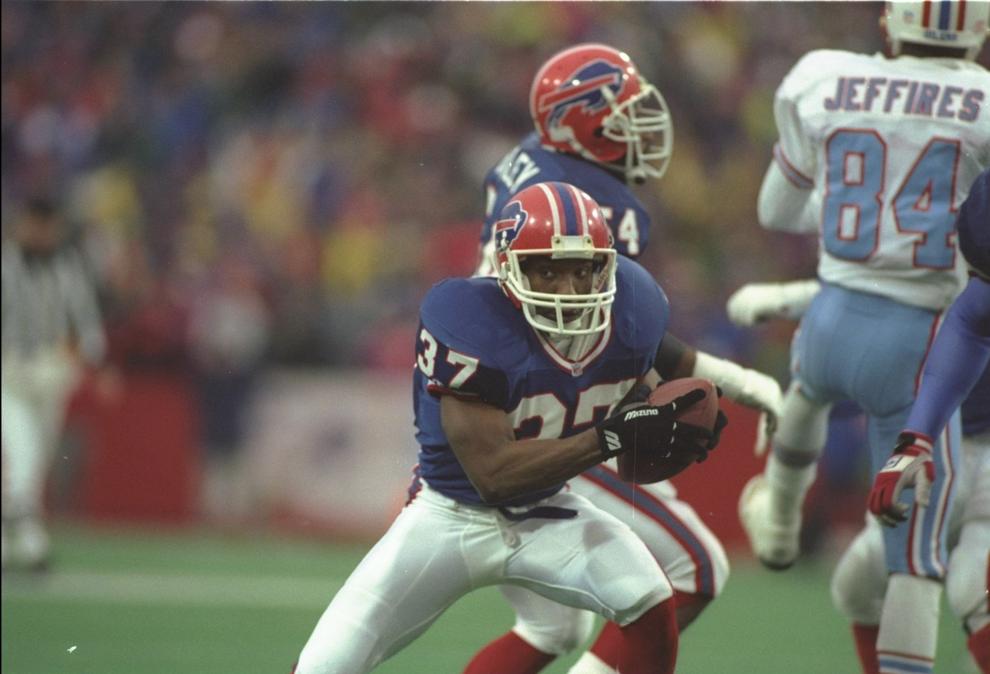 Drafted: Second round, first pick (29th overall), Buffalo Bills
Stats: 12 games played, 12 starts; 42 tackles, two fumbles recovered, one fumble forced
Odomes took a few weeks to move into the starting lineup, but started the final nine games and became a dependable cornerback for the Bills.
Al Toon, 1985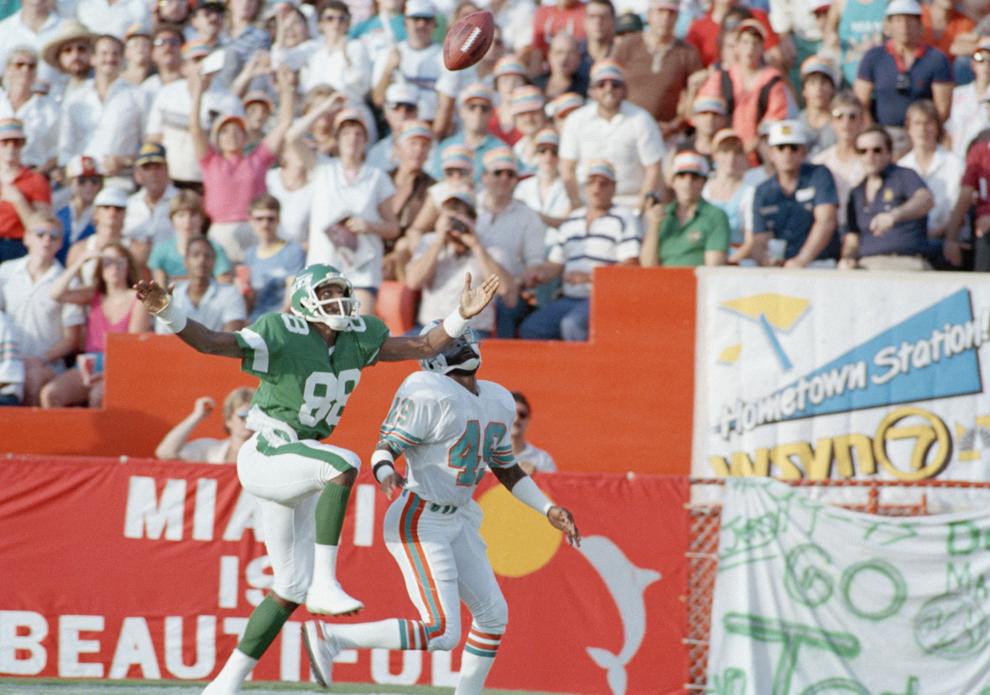 Drafted: First round, 10th pick (10th overall), New York Jets
Stats: 15 games played, eight starts; 46 catches, 662 yards, three touchdowns
With a 156-yard performance in Week 9 serving as his coming-out party, Toon was a consistent play-maker down the stretch for a Jets team that went 11-5.
Tim Krumrie, 1983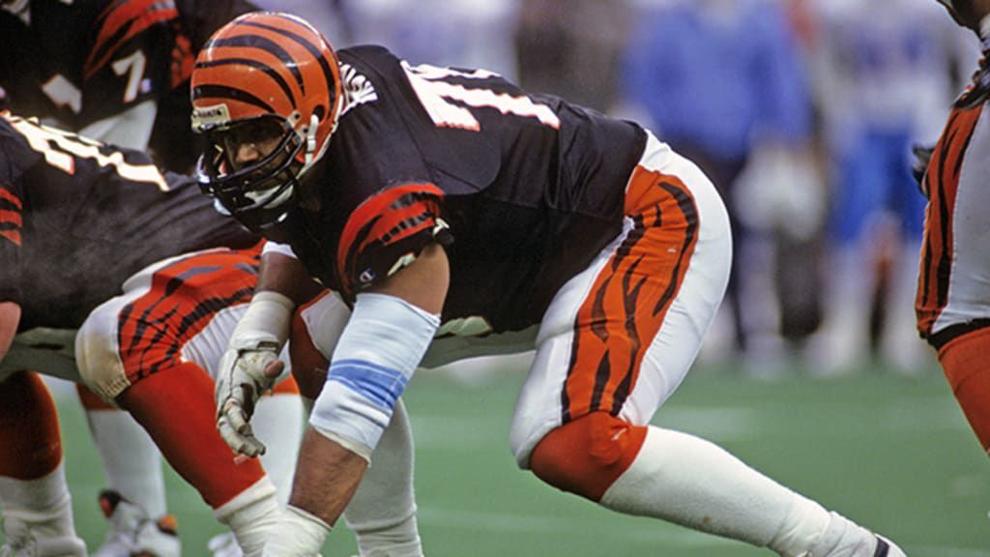 Drafted: 10th round, 25th pick (276th overall), Cincinnati Bengals
Stats: 16 games played, two starts; 53 tackles, 1½ sacks, one fumble recovery
Krumrie immediately proved his worth on the defensive line, helping the Bengals turn around a 1-6 start to finish 7-9.
Ray Snell, 1980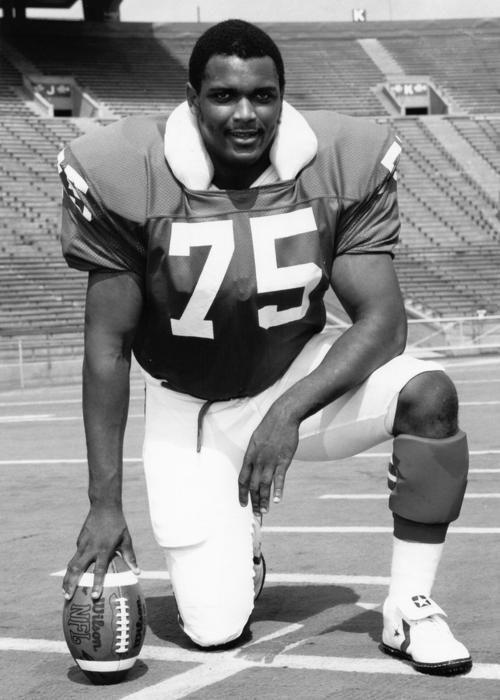 Drafted: First round, 22nd pick (22nd overall), Tampa Bay Buccaneers
Stats: 13 games played, 11 starts; aided a passing game that ranked 10th in the league in passing yards
Snell moved into the starting lineup in Week 3 and played multiple positions on the offensive line for the Bucs, who went 2-10-1.
Mike Webster, 1974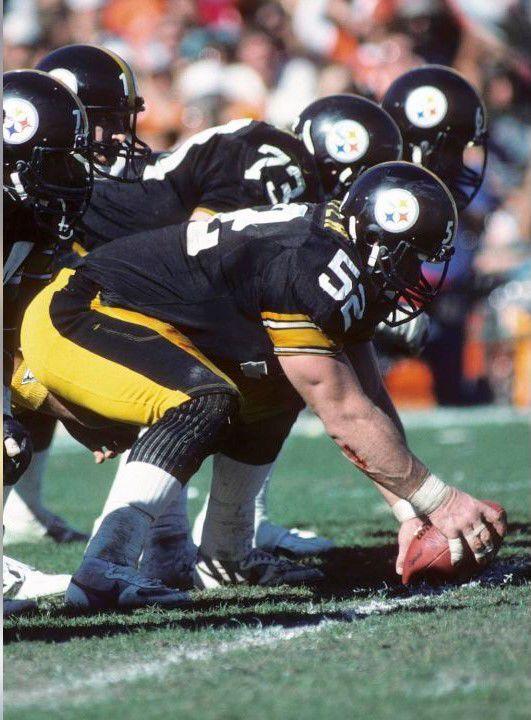 Drafted: Fifth round, 21st pick (125th overall), Pittsburgh Steelers
Stats: 14 games played, one start; aided an offense that ranked sixth in total points scored and eighth in yards gained
Webster was a rotational player in his rookie season, helping the Steelers win the Super Bowl and preparing himself for a Hall of Fame career.