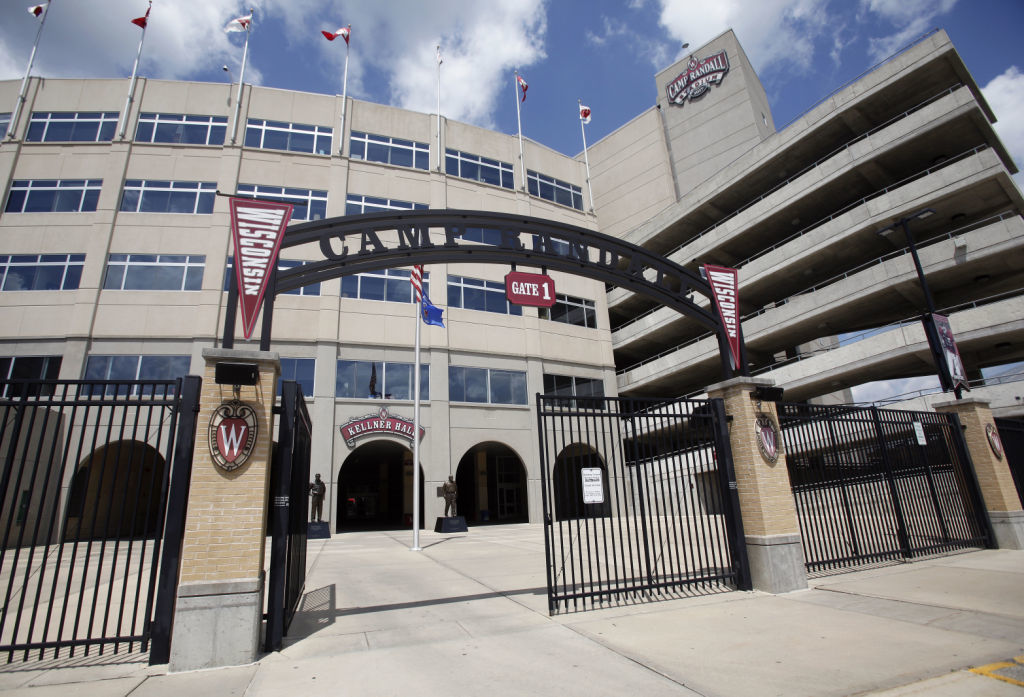 Two University of Wisconsin student-athletes have tested positive for COVID-19.
The names of the athletes and their sport were not released.
"Per Wisconsin Athletics' management plan outlined in our initial return to campus release, those student-athletes are now self-isolating and UW Athletics' Infection Response Team is monitoring their recovery," the statement read.
"Moving forward during this initial phase of our return to campus, in order to protect the identity of those student-athletes who may test positive, Wisconsin Athletics will publicly release the aggregate number of positive tests at regular intervals."
During a teleconference last week, football strength and conditioning coach Ross Kolodziej said 100 of 123 players took part in the first day of workouts. The athletes who tested positive did not participate in workouts, per a UW official, and athletes who had contact with those who tested positive were required to self-isolate as well. UW does not plan on releasing the number of student-athletes asked to self-isolate, according to officials.
COVID-19 cases are being reported to local and state health officials, but there is no requirement to report them to the Big Ten Conference, according to a UW official.
Universities around the country are handling athletes' positive tests differently. Houston and Kansas State shut down their voluntary workouts due to a number of COVID-19 cases, while other programs such as Texas, LSU and Clemson have had more than a dozen positive tests each but have continued workouts.
A UW official said there is not a predetermined number of positive tests that would require the Badgers to halt workouts.
"Any change would be the result of a qualitative assessment, looking at the big picture of the situation, rather than a quantitative one based solely around a specific number," the official said.
Iowa reported Monday it has had a total of 12 positive COVID-19 tests as its athletes return to campus, while Michigan and Rutgers reported two cases each.
Student-athletes who returned to UW's campus earlier this month completed health information forms, underwent a physical exam and took a PCR nasal swab test for COVID-19. They will be tested again if they report symptoms or believe they've come in contact with someone who has tested positive for coronavirus. Daily screenings are taking place before athletes are allowed into workouts, and masks must be worn before and after workouts.
This story will be updated.
Concerned about COVID-19?
Sign up now to get the most recent coronavirus headlines and other important local and national news sent to your email inbox daily.