The accomplishment is waiting around the corner, but the University of Wisconsin softball team has other items to attend to first.
There's a good chance that the Badgers will be selected for a third straight NCAA tournament on Sunday when the 64-team field is unveiled. If it happens for UW, ranked 38th in the RPI, it'll be the school's longest streak of national tournament appearances.
That was a goal entering the season, Badgers coach Yvette Healy said, and NCAA selection has loomed large for the team during the Big Ten Conference tournament over the past few years.
This week, however, UW is choosing to put more emphasis on the conference title chase.
"We're taking a whole new glance at it this year, that it's really about winning this tournament," Healy said. "I love where we're at as a team. I think we've put together a great body of work through the season.
"So now instead of getting all worried about who you're matching up with and how you do, it's about being here for four days and winning games and winning this tournament. I think there's a whole new level of determination that this weekend isn't prep for next weekend. It's about this weekend."
The Badgers (38-11), who as the fifth seed just missed out on a first-round bye, play 12th seed Iowa (19-31) to open the Big Ten tournament at 10 a.m. today in Bloomington, Indiana.
The winner faces fourth seed Ohio State (34-15) in the quarterfinals at 10 a.m. Friday.
UW has won the title only once, in 2013. It has won its first-round game in the past two seasons but lost in the quarterfinals both times.
Having the first game of the day gives the Badgers more certainty on when they'll play, weather permitting.
"We know from flying out of Madison and Milwaukee all winter long that flights get delayed later in the day. And tournaments are exactly the same thing," Healy said. "If you've got the first game of the day, you're going to start on time. We're a team that really likes that schedule."
The Badgers swept Iowa in a three-game home series in April, winning by a combined 21-3. Healy said she and her coaching staff will keep the team's focus on the Hawkeyes, who have won just four times in their past 25 outings, while they work behind the scenes to prepare for what they hope will be four games in Bloomington.
Iowa's victory over Ohio State last Friday, however, should be enough to capture the Badgers' attention.
"Teams have the ability to win games, especially when they have strong pitching like Iowa," Healy said. "So you've got to tune it up and bring your 'A' game every game. There's no breathers from this time out."
Konwent leads awards
Junior first baseman Kayla Konwent became the first Badgers player to earn a Big Ten softball individual award Wednesday when she was named the player of the year.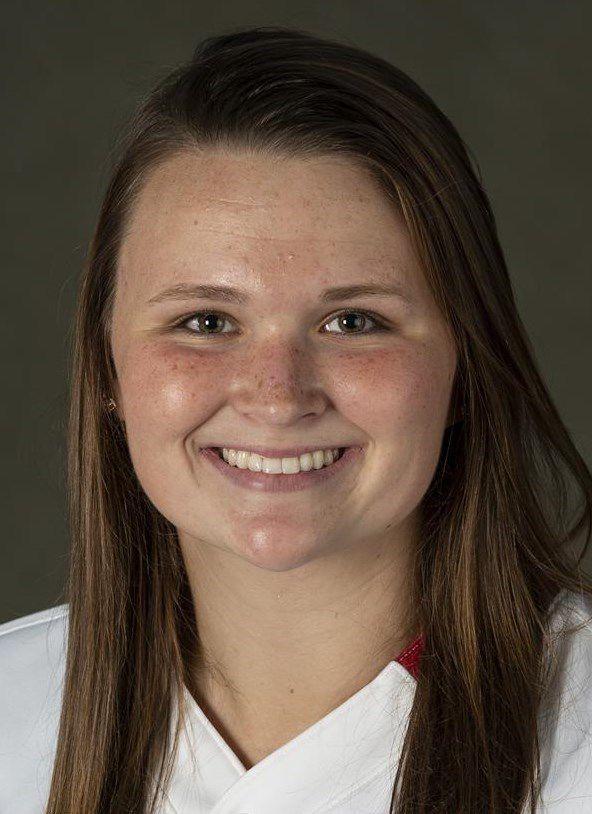 Konwent leads the league and is third nationally with a .479 batting average. She also paces the Big Ten in slugging percentage (.918), on-base percentage (.600) and total bases (134).
She missed most of the 2017 season and all of 2018 because of shoulder surgeries before exploding onto the scene in 2019.
"What a special kid," Healy said. "It's so fun to see some of the attention that she's getting. ... The more you get to know that kid, the more you will love her, that she is tremendously talented but just a great human being."
A former Westosha Central standout, Konwent also was among the top 10 finalists named Wednesday for the USA Softball Collegiate Player of the Year award. Joining her was Drake senior pitcher and former Madison La Follette athlete Nicole Newman.
Konwent was one of six players who were unanimously chosen as a first-team All-Big Ten player by the league's 14 coaches, joining Michigan's Lexie Blair, Minnesota's Natalie DenHartog and Amber Fiser, Northwestern's Danielle Williams and Ohio State's Lilli Piper.
Badgers sophomore catcher Taylor Johnson also was named to the league's first team. Pitcher Kaitlyn Menz was a second-team selection.
Senior pitcher Angie Morrow was named the Badgers' sportsmanship award recipient.