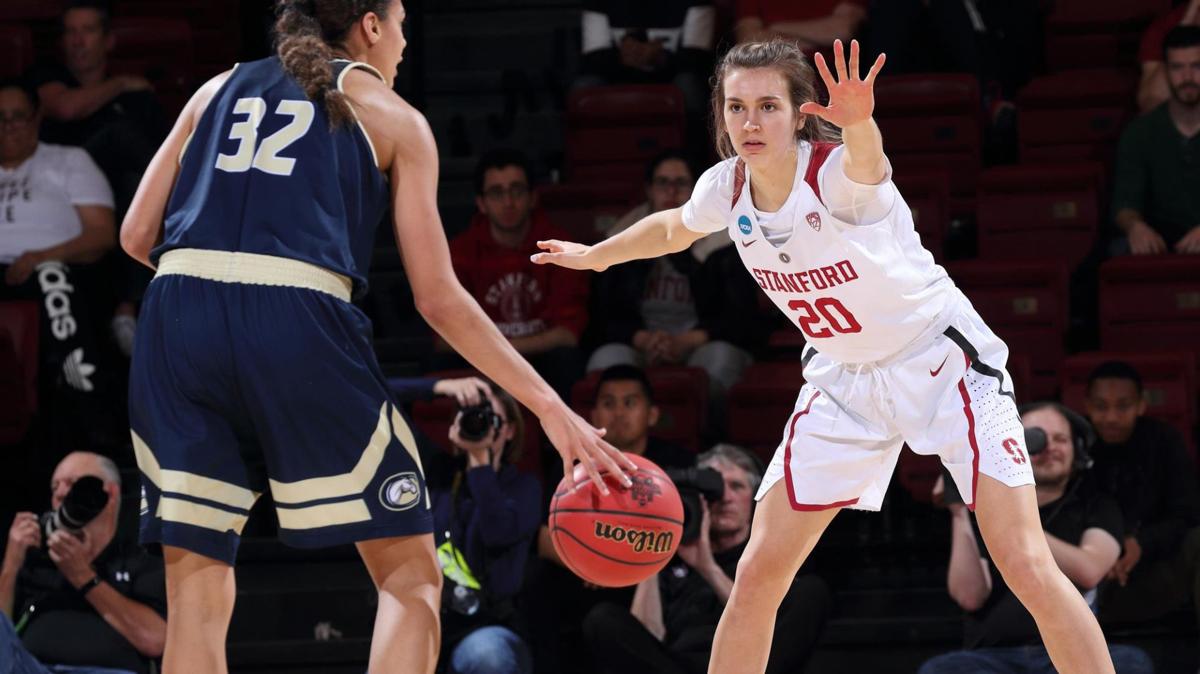 Estella Moschkau is coming home.
Moschkau, a former Madison Edgewood standout, announced Tuesday that she will finish her basketball career at the University of Wisconsin, joining as a graduate transfer from Stanford.
It's a decision that brings Moschkau's career full circle, coming four years after her original decision to attend Stanford over UW.
Moschkau, who is taking 22 units, two more than the normal maximum, to complete her requirements to graduate from Stanford this summer, said she heard from about 50 schools after entering the NCAA transfer portal last week.
WISCONSIN❤️

So excited to play my final year at home! Thank you to Coach Tsipis for an incredible opportunity. @ University of Wisconsin-Madison https://t.co/xwzK3IC0WN

— Estella Moschkau (@EstellaMoschkau) April 14, 2020
But after sorting through her options, the choice was an easy one.
"It was kind of a no-brainer once I realized I had an opportunity to come here," Moschkau said. "I'm super grateful and excited about this and ready to get this program turned around and help coach Tsip and be a part of a great team and make a tournament run."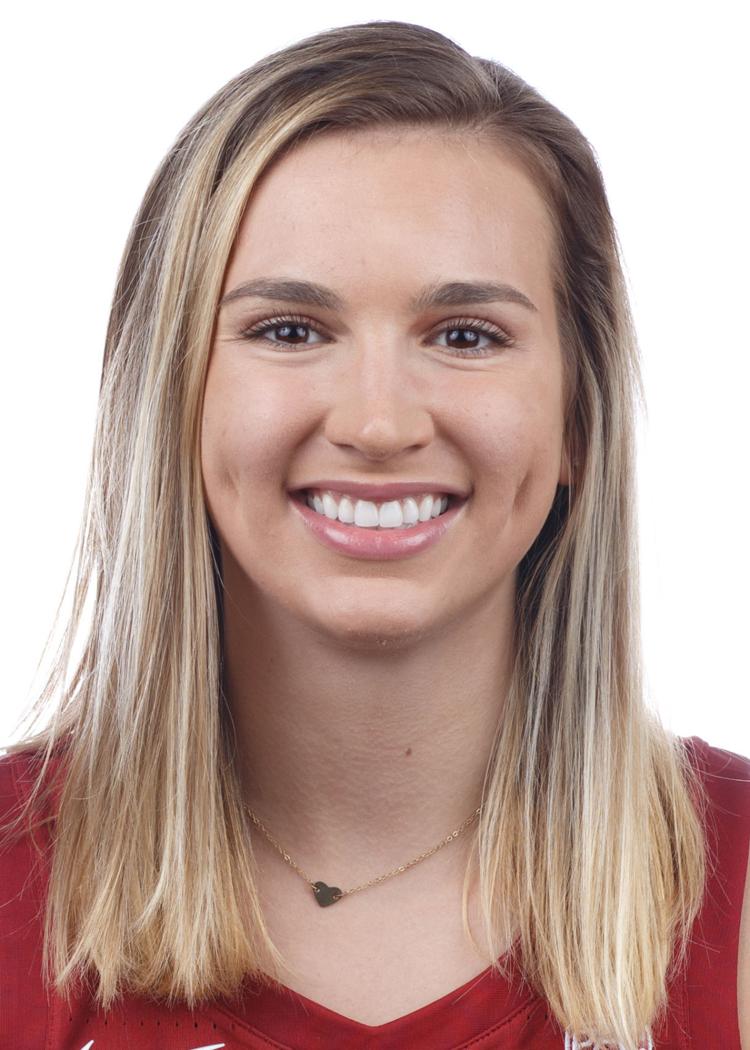 UW coach Jonathan Tsipis was hoping Moschkau would've made that same call four years ago when she was one of the top two recruits in Wisconsin, along with Sydney Cooks of Kenosha St. Joseph's. He even made a home visit with her the day before he officially was named UW coach. While he wasn't able to overcome the allure of Stanford, that effort finally paid off.
"Honestly, if any student-athlete has the opportunity to attend Stanford, it's kind of hard to say no," Moschkau said. "I know coach Tsipis is an incredible coach and the fact that he came immediately to visit with me and my family meant a lot and it stayed with me, obviously, in making this decision now.
"He was one of the first people to reach out to me when I entered the portal and I was so thankful that they had a spot on the team this year."
Moschkau was an all-everything player during her career at Edgewood. The 6-foot-1 guard was the Wisconsin State Journal's All-Area Player of the Year for the 2016-17 season after leading the Crusaders to the WIAA Division 3 state championship. She averaged 18.4 points, 6.4 rebounds, 3.4 assists and 2.6 blocks per game as the Crusaders compiled a 25-3 record her senior year.
Moschkau also earned unanimous first-team All-State honors from The Associated Press, was named the state Gatorade Player of the Year and earned Miss Basketball honors from the Wisconsin Basketball Coaches Association for 2017. She also was a first-team All-State player as a junior.
She was ranked as the No. 41 prospect in the nation by ESPN HoopGurlz and No. 88 by Prospects Nation.
But she saw only limited playing time in her three seasons at Stanford.
She averaged just 0.8 points in 68 games, playing just over three minutes per game. She had a career-best 1.3 points per game this past season in 23 appearances.
While she didn't get much opportunity in games, Moschkau believes her game grew during the intense practices at Stanford under legendary coach Tara VanDerveer.
"Tara has very high expectations for her program and that makes you super tough," she said. "There was never a moment during those practices when it wasn't competitive or you didn't have to give your full effort."
As for her role with UW, Moschkau said she's excited to do whatever is asked of her and notes her perimeter shooting has improved markedly from her Edgewood days. That played out in her limited Stanford opportunities as she made 15 of 27 career 3-point attempts (.556).
"In high school I could shoot, but I wasn't fantastic," she said. "I've really grown my shooting percentage and I want to bring that versatility to the court, being able to bring the ball up, push the pace, create mismatches and also distribute. I love passing the ball, but I'm not afraid to shoot. I think my role will vary game by game, but I'm willing to help any way possible."
Her No. 1 goal, she emphasized, is to do what she can to make the program successful in her one season.
"I hope to bring an energetic passion to the court and also bring all the knowledge I've gained," Moschkau said. "Honestly, I'm used to winning so I want to win a Big Ten championship, I want to get to the NCAA tournament and make a run.
"I think a collective mindset toward whatever coach Tsip believes is the right way to win and if everyone buys into their role any team can be successful. I think we could turn this program around in one year and hopefully start to bring in more of those Wisconsin kids, too."
Be the first to know
Get local news delivered to your inbox!