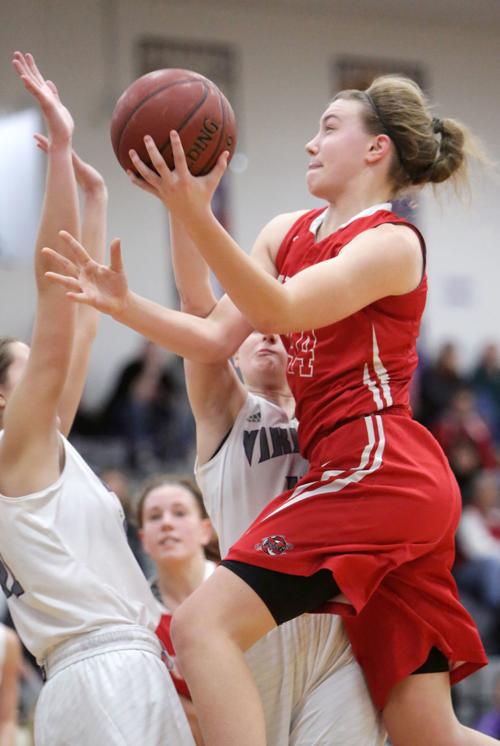 Lexy Richardson figured she had left her basketball playing days behind when she came to the University of Wisconsin in 2014.
Likewise for Sydney Mathiason when she came to UW this year.
But fate would change all that and it also would provide a unique connection between the two.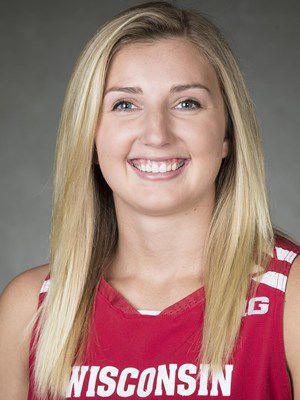 Richardson, an All-Big Eight Conference player in her prep days at Verona, served as a manager for the University of Wisconsin women's basketball team for her first year and a half. And then a string of injuries led then-coach Bobbie Kelsey to add her to the roster as a walk-on in the middle of her sophomore year.
Fast forward three seasons and Mathiason, a two-time All-Badger Conference selection while playing for her father, Sam, at Monroe, comes to UW to pursue a degree in biomedical engineering and agrees to take UW coach Jonathan Tsipis up on an offer to become a team manager.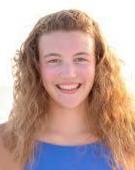 But when knee injuries sideline three players for the season, Tsipis calls on Mathiason to join the team as a walk-on.
Of course, one of those players sidelined was Richardson, who dislocated her knee cap while playing the final minute of the season opener against Winthrop.
While it wasn't the ending of her career that Richardson envisioned, the silver lining for her is it opened the door for Mathiason to follow her unusual career path.
"It's like, yeah, I went down with a season-ending, career-ending injury," Richardson said. "But it makes me happy that somebody else is going to be able to have the experiences I have.
"It's not a very common thing from what I've heard. Before me doing that I didn't know of anyone doing that here for women's basketball before. It's been a really cool experience to kind of lead the way for that and show people that you can do that and there are opportunities if you keep working for what you want."
Richardson, who suffered the same injury two years ago and will undergo surgery soon to repair the most recent damage, finishes her playing career with 62 minutes and 19 total points.
Mathiason, who joined the team in time for its Thanksgiving tournament in Nashville, Tennessee, has played one minute in a mop-up role against Marshall. She may well get a chance to get on the floor again tonight when the Badgers (7-3) host Chicago State (0-8) at the Kohl Center.
But Mathiason, a 6-foot-1 forward, understands her primary contributions to the team will not take place in any games.
"I just try to work as hard as I can every day in practice so I can make my teammates better so this team can succeed," she said. "I just try to have some positive energy and keep the spirit of the team up."
Tsipis and his staff got plenty of chances to see Mathiason in action while they were recruiting her Monroe teammate, guard Sydney Hilliard, a key member of the 2019 recruiting class. He saw enough to consider a possible walk-on offer but decided that with 16 players on the roster there really wasn't room for another player. That's when he proposed the idea of being a manager.
That put her in the right place when the roster suffered its attrition.
"You can see that she's the daughter of a coach and has a great basketball IQ," Tsipis said. "She understands how to compete in practice every day and that her role is to help get our players ready.
"She's a joy. She's a high-intelligent kid, with both basketball and academics, and she gets along really well with the rest of the freshmen. As you're building your culture and you add somebody at a non-traditional time, it's important that they be the right fit."
Mathiason admits she was a little rusty when she got the call to switch roles. But she couldn't hide her excitement the first time she came on the Kohl Center floor in a UW uniform for the Duke game.
"To be on the court was something I'd dreamed about since I was a little girl," Mathiason said. "And I didn't think that it would end up happening. So that was really exciting."
Richardson knows the feeling.
"It's just been so incredible to be able to wear that Wisconsin jersey over and over again," said Richardson, who will graduate in May with a degree in rehabilitation psychology and plans to pursue a graduate degree in physical therapy. "That's what I dreamed of as a little kid and my dream came true."