Lexi Duckett was determined to get it right this time.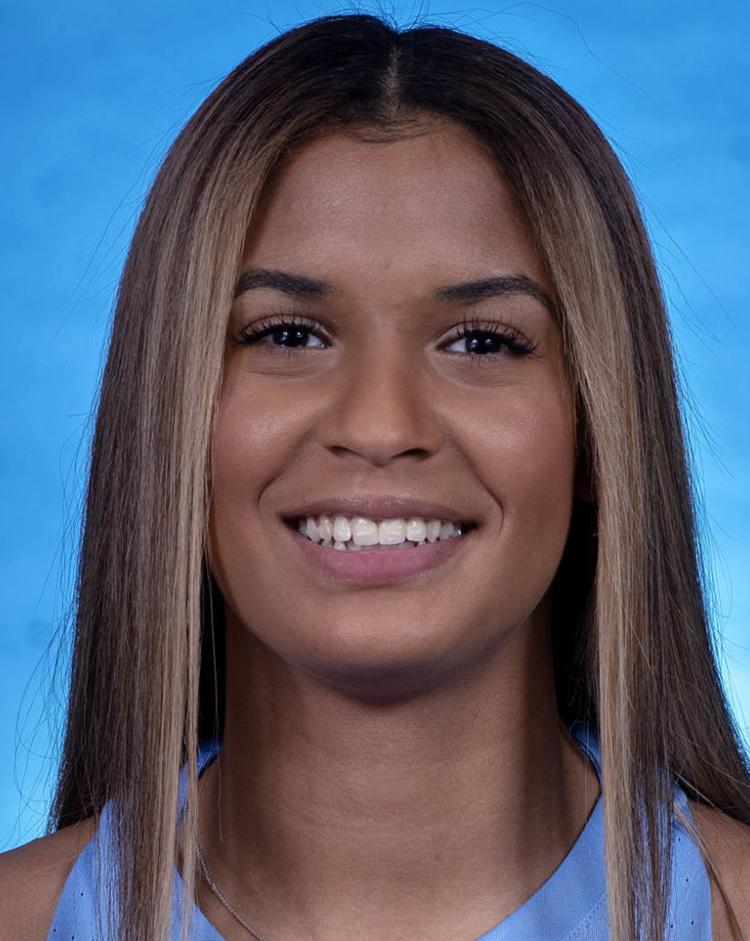 As a highly recruited prep player two years ago, Duckett decided to go with her dream school, North Carolina.
But after a less-than-dreamy season there, the 5-foot-11 guard decided to enter the NCAA transfer portal and consider her options.
That process came to a climax Tuesday when Duckett made official her decision to transfer to the University of Wisconsin women's basketball program.
"I wanted to make the right decision and I wanted to do it patiently and not just jump to anything," said Duckett, whose final choices came down to UW and Georgetown.
UW also was among the finalists, along with Illinois and Boston College, from a long list of schools that pursued Duckett after her breakout junior year at DME Sports Academy in Daytona Beach, Florida. She was ranked No. 34 nationally by ProspectsNation.com and made about 30 unofficial visits with her mother, including one to Madison. But her only official visit was to Chapel Hill.
"When I went to North Carolina, I felt like that was my dream school so I kind of jumped the gun with that," she said.
Much happened before she arrived on campus, however, starting with a torn meniscus that caused her to miss her senior season. Then the coach who recruited her to UNC, Sylvia Hatchell, was replaced by Courtney Banghart.
Duckett spent most of her freshman season watching from the bench, as the new staff went with the more experienced backcourt players. Duckett scored a total of 17 points in 17 games, with a high of six points against North Carolina Central.
Along the way, she began to rethink her choice of "dream schools," though she emphasized she wasn't a malcontent and didn't have a problem with the new coaching staff beyond unfamiliarity.
"I still have love for coach Banghart," she said. "I'm definitely a fan of hers and I think she'll do great things there. We had a great end-of-season meeting and we saw eye-to-eye. She wanted more from me.
"I wanted to fight through it. I hate being the kid that transfers. But for me, being with a staff I'm more comfortable with was something that I wanted. I wanted a new beginning and I'm excited about this."
Likewise, her new coach, Jonathan Tsipis, is excited about the talents Duckett brings to the program.
"I think she has a different skill set that I'd compare to somebody like Cayla McMorris," Tsipis said. "Her frame isn't as big but she's quicker. What we really liked about her is she was really hard to guard. She's very natural coming off of screens, has a really good pull-up jumper and can get to the rim.
"Her skill set is unique to what we were looking for. She's a different type of player than the wings we have on our roster."
Tsipis said he talked with the coaches at North Carolina, who were pleased with her attitude and work ethic, even as she was relegated to the bench.
Michael Panaggio, who began training Duckett when she was 13 and coached her at DME, believes she's found her proper destination the second time around.
"I think this is a better fit for her than North Carolina," Panaggio said. "She's a very high-level scorer if utilized properly. She's a worker and she's confident. To be in the right system is everything for her and I think she's going to flourish in coach T's system at Wisconsin."
Pagaggio described her as an "old school" wing in that she doesn't need to dominate the ball to be effective.
"I think she can make an impact," he said. "I don't want to put pressure on the kid, but I think she helps the program on a talent level. The skills are there and the potential is there for her to be a program-changer."
Duckett will have three years of eligibility at UW, though it's uncertain as to when the clock will start on that. The NCAA is set to vote May 20 on proposals to allow first-time transfers to be eligible immediately in all sports, but if that change is made it might not go into effect until 2021-22. In that case there's always the appeal process, which could be standardized to allow players to be eligible immediately with the support of the original school.
Either way, Duckett is prepared and determined to have an impact as soon as she can.
"I believe in coach T's vision and I want to help him and Wisconsin any way I possible to help them get off the ground," she said. "I definitely see the potential and I think we can do big things in the coming years."
Be the first to know
Get local news delivered to your inbox!